It's summer! I want to jump and dance around! I want to eat lots of ice cream and drink lots of fresh juices. I want to feel the warm summer breeze on my bare shoulders as I cycle down our street. Oh yes, I want to grab this moment, this start of summertime, this transition from cold and grey to bright and sunny and hold it ever so tight.
These moments when the seasons change are moments I love. It marks the end of one thing and the start of another. I remember as I child, autumn meant the start a new school year. I was always excited about the first day of school (the excitement disappeared about 24 hours later though). Then winter would come and with it the smell of burning wood and the feeling of cold, numb fingers. And just when I would get fed up with darkness and cinnamon scented candles, spring would wake up and tap me on the shoulder reminding me that it's her turn. She's a bit of everything, one day she's feeling hot and the next she just doesn't want to make an effort. And when she's done, summer takes over. Suddenly, windows are left open all the time, socks get banished to the back of the drawers and flip flops make their way onto our shoe rack. I think I might just get up from my desk now and do a little joyous dance…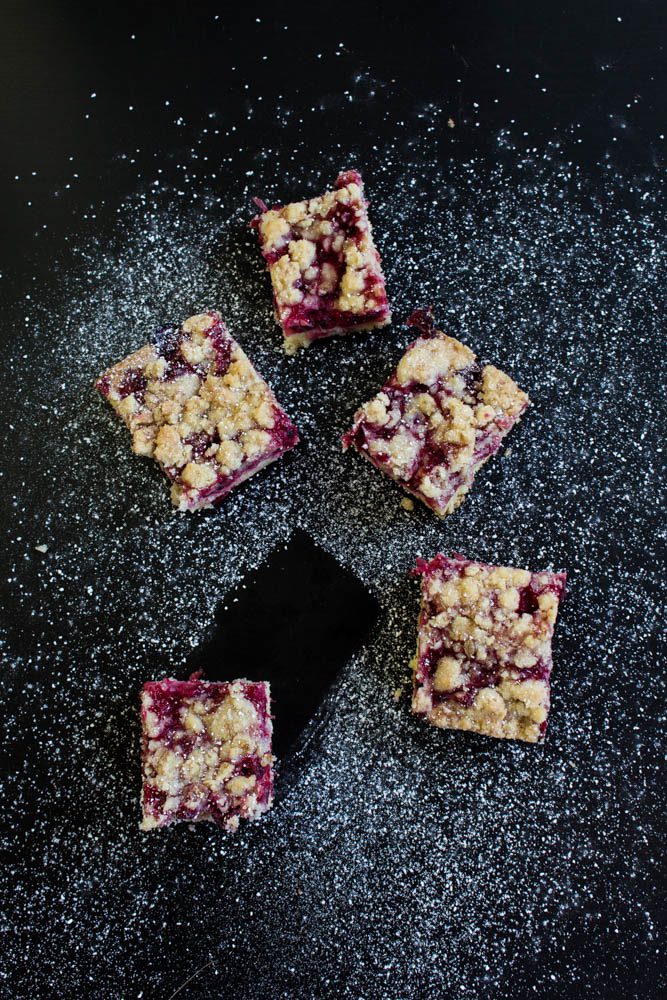 But for my friends and blogger colleagues who live south of the equator it's the start of hat-and-scarf-time. They are about to huddle together to keep warm. Iced tea becomes hot tea and ice cream… well, ice cream will always be ice cream and is always appropriate no matter what time of year it is.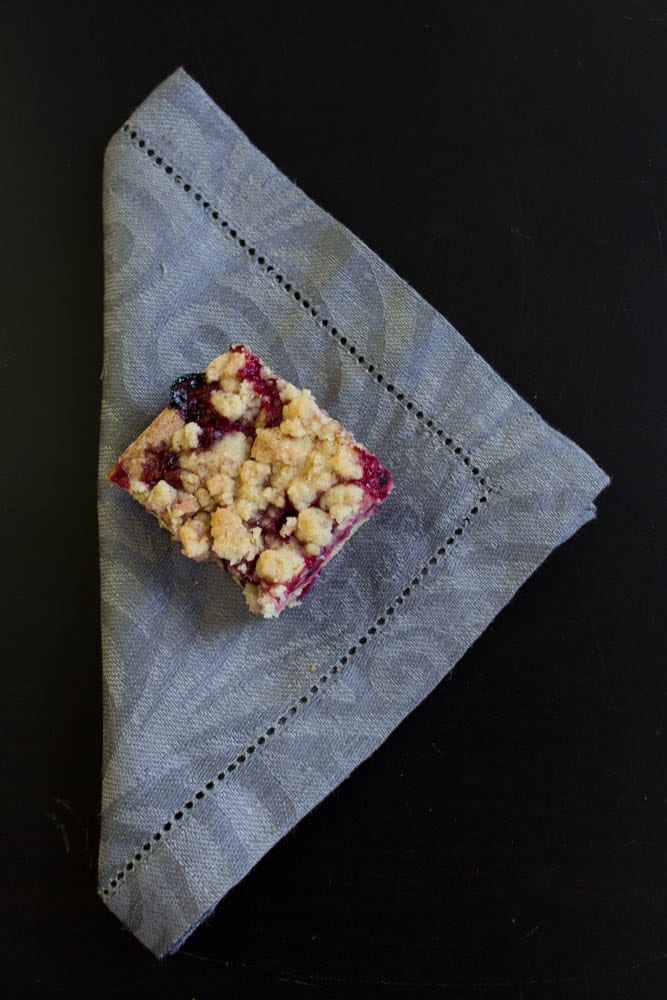 This cake is for all of us. For those of us waking up from our winter sleep and for those who are about to start one. Which one are you?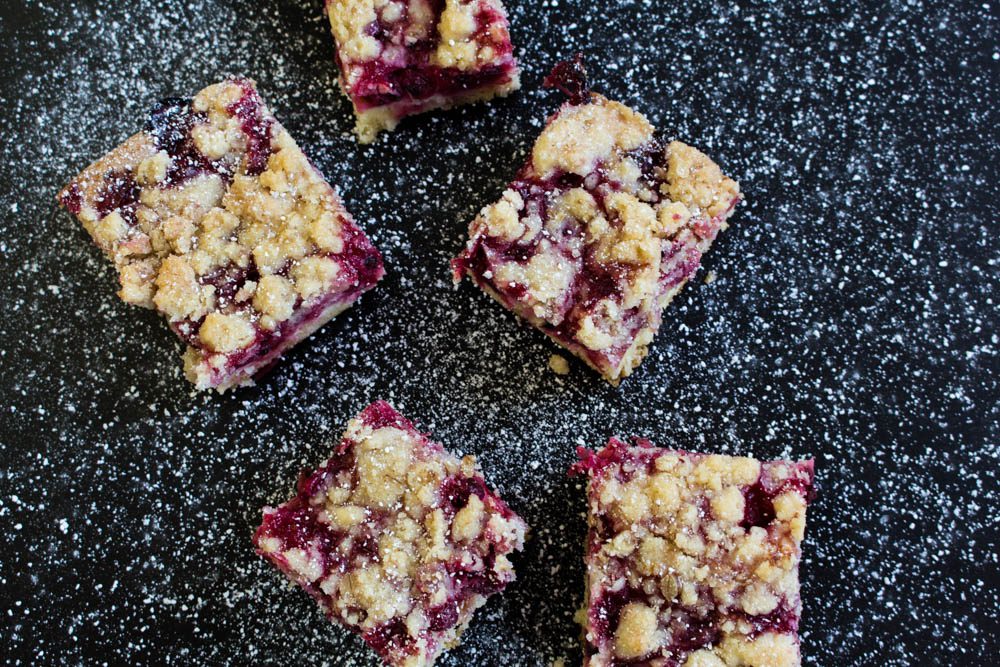 Red current crumble cake
(makes about 16 squares)
Ingredients for the cake:
120g soft butter (1/2 cup)
100g + 1 tbsp sugar (1/2 cup + 1 tbsp)
2 eggs
1 tbsp vanilla sugar
150g flour (1 cup)
1 tsp baking powder
1/4 tsp salt
280-300g red currents (about 3 cups) fresh or frozen. If using frozen, defrost in a sieve and catch the juices. You don't need the juices, just drink them!
Ingredients for the crumble:
60g flour (1/2 cup)
50g sugar (1/4 cup)
60g ice cold butter cut into cubes (1/4 cup)
20g oats, not quick-cooking (1/4 cup)
Method:
1. Preheat the oven to 175 degrees C.
2. Grease and flour a baking tray (approx. 20x30cm or 8x11inch).
3. In a standmixer with a paddle (or use a hand mixer and a large bowl), cream the butter, 100g of sugar and the vanilla sugar until light and fluffy.
4. Add the eggs, one at a time, and mix thoroughly until the eggs are completely incorporated.
5. Add the flour, baking powder and salt and mix until the mixture is thick and sticky.
6. Use a spatula to spread the mixture in the baking tray. Press it into the corners and flatten the surface.
7. Spread out the red currents on top of the mixture and lightly press them down a bit.
8. Sprinkle 1 tbsp of sugar over the red currents.
9. Make the crumble by mixing the flour and sugar with a wooden spoon in a bowl.
10. Add the ice cold butter cubes and use your finger to rub it all together until it starts to look like small breadcrumbs. Then, add the oats and mix.
11. Sprinkle the crumble on top of the red currents.
12. Bake in the middle of the oven for 50 min or until the crumble has turned golden.
13. Let the cake cool in the baking tray. Once cooled, cut into squares.
ENJOY!