My favorite restaurant was a pizza place her cousins took us the last night we were there. It almost a diner feel, but think Italian diner.  It had red checkered table clothes and twinkle lights. Everyone knew each other and we must have meet 6 or 7 families while we waited for our food to come out.  I tried white wine for the first time and then came the pizza.  Delicious, thin, crispy, cheesy pizza.  I fell in love with white pizza that day and have been desperately trying to recreate it ever since.
Pesto Pizza
Ingredients:
2 personal pizza crusts (I used Udi's GF)
2 tablespoons olive oil
4 tablespoons basil pesto
1 1/2 cups shredded Mozzarella cheese
1/2 cups shredded Parmesan cheese
1/2 shredded Romano cheese
1/2 shredded Asiago cheese
2 cups fresh spinach
2 roma tomatoes, sliced
1 cup sliced mushrooms
Prep Time: 5 minutes
Cook Time: 7 – 12 minutes
Yields: 2 personal pizzas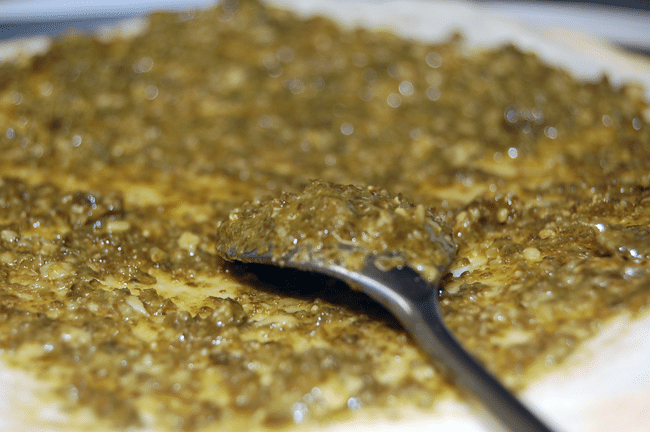 Preheat oven to 375°F. Drizzle olive oil on both crusts. Then spoon pesto into the center and smear out to the edges.  Cover the entire crust.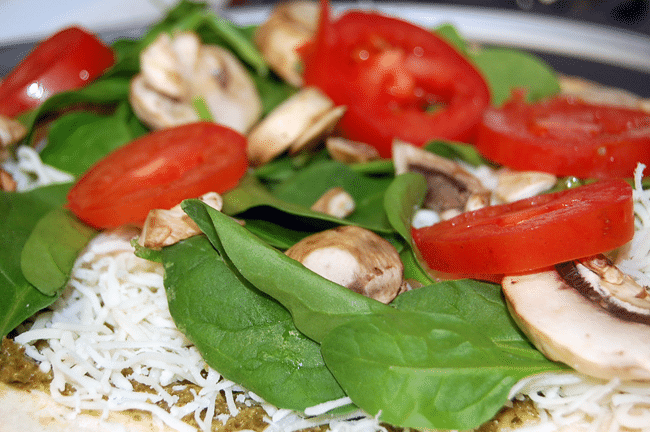 Mix cheeses together in a large bowl and then sprinkle half of the mixture on the pizza. Top with spinach, tomato slices, and mushrooms.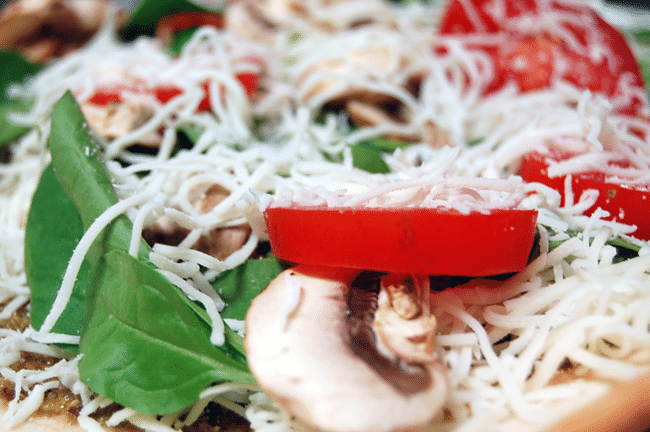 Cover the pizzas in the remaining cheese.  Bake for 7 minutes if your crust was thawed and 12 minutes if it was frozen, or until cheese is melted and browning on the edges.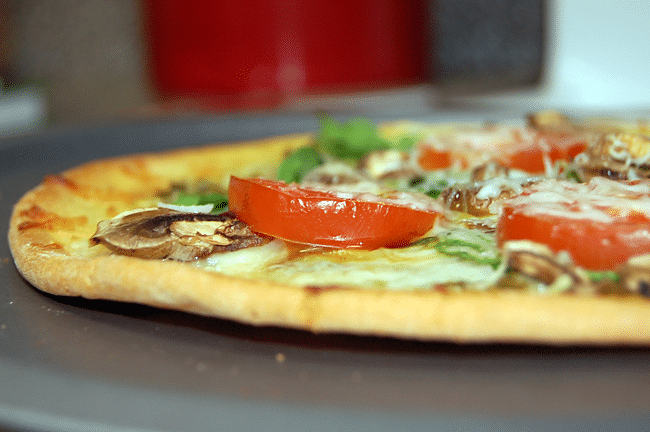 Savor every bite of this crispy, delicious pizza. But, watch the garlic breath… it's the only real downside to this recipe.