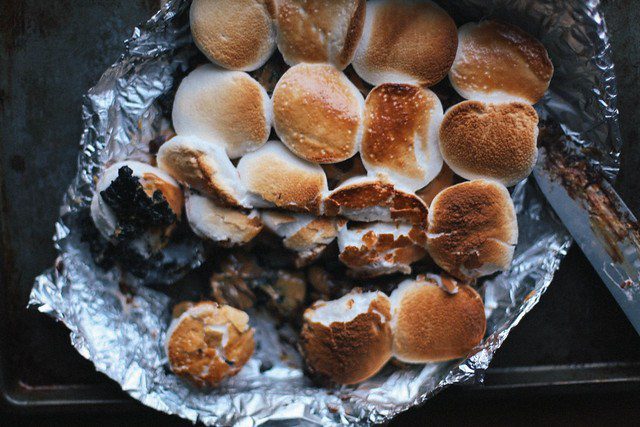 The original recipe is from Top With Cinnamon, an amazing baker and food photographer. I've admired her recipes and photos for a few months now, since I discovered her site. I applaud her creativity, she's inspirational! But yes, when I discovered this recipe last week (and was PMS-ing), I was on a mission to gather my ingredients to make it. I pretty much already had everything except for the Oreo's, and I'm sure you'll have most of the ingredients on hand in your pantry and fridge, as well. It was so simple and easy to make! Literally, it took me less than 15 minutes to whip these babies up.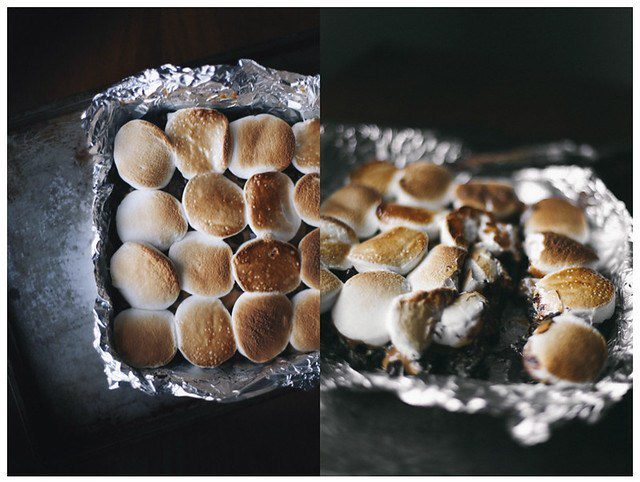 I'd highly recommend making this gooey, delicious, decadent goodness of heaven as soon as possible. It would be great for a crowd, as a little goes a long way, but also fine if you don't. They're just best served directly out of the oven warm, melty and sticky. Alternatively, you can also just heat up your leftovers in the microwave for about 30 seconds or so, and you'll relive the "just out of the oven" taste and texture.
Seriously. These made my dreams come true.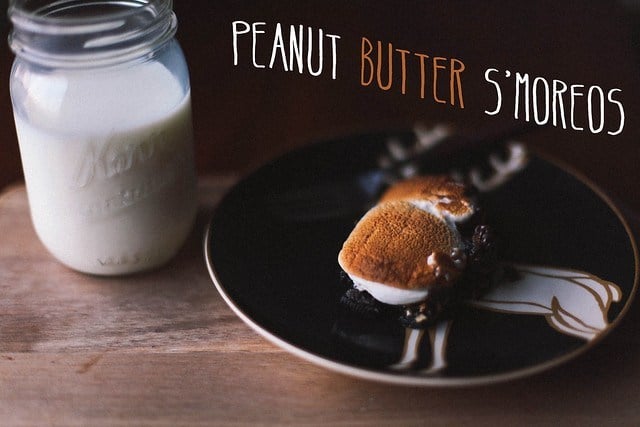 Peanut Butter S'moreos
Makes 16-ish squared marshmallow bars
24 regular oreos, finely crushed in a ziplock bag with a rolling pin
2 Tbsp unsalted butter, melted
2 Tbsp 1% milk
1/2 cup creamy peanut butter, warmed for 40 seconds in microwave
1/3 cup 54% milk chocolate, chopped
5-6 jumbo marshmallows, sliced into thirds (you may discard a few if they don't all fit)
Preheat your oven to 350° F and line an 8″ square pan with foil, sprayed with canola oil.
Combine the crushed oreos in a large bowl with the melted butter and milk.
Press the mixture evenly down into your pan and bake for 10-12 minutes.
Heat the peanut butter in the microwave for 40 seconds or so, and immediately spread onto the oreo base. Scatter the chocolate chunks over and peanut butter, and top with the sliced marshmallows as you see fit.
Turn up your oven to broil and place the pan back in the oven for 45-60 seconds (keep an eye on it!) until the marshmallows get toasty and campfire-like on top.
Lift the bars with the edges of foil out of the pan and slice to your desire.
Eat these with a glass of milk! (Yes, that's required.)