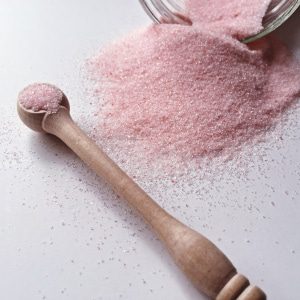 Sprinkle for a little extra magic!
Ingredients:
1/2 cup white sugar
Colored liquid food dye
Instructions:
Preheat oven to 350 degrees F.
1. Place sugar into a shallow bowl. Add drops of the liquid food dye. (Color of your choice. For light blush pink, 2 drops of red. For light lavender purple, 2 drops of red and 2 drops of blue.) Combine the sugar and dye together with the back of a spoon. Make sure all of the sugar is evenly coated.
2. Line a baking sheet with parchment paper or aluminum foil and spread the colored sugar on the parchment paper.
Bake for 8 minutes and be sure to lightly stir halfway through to break up any chunks.
3. Cool before pouring the glitter into jars…use and enjoy!