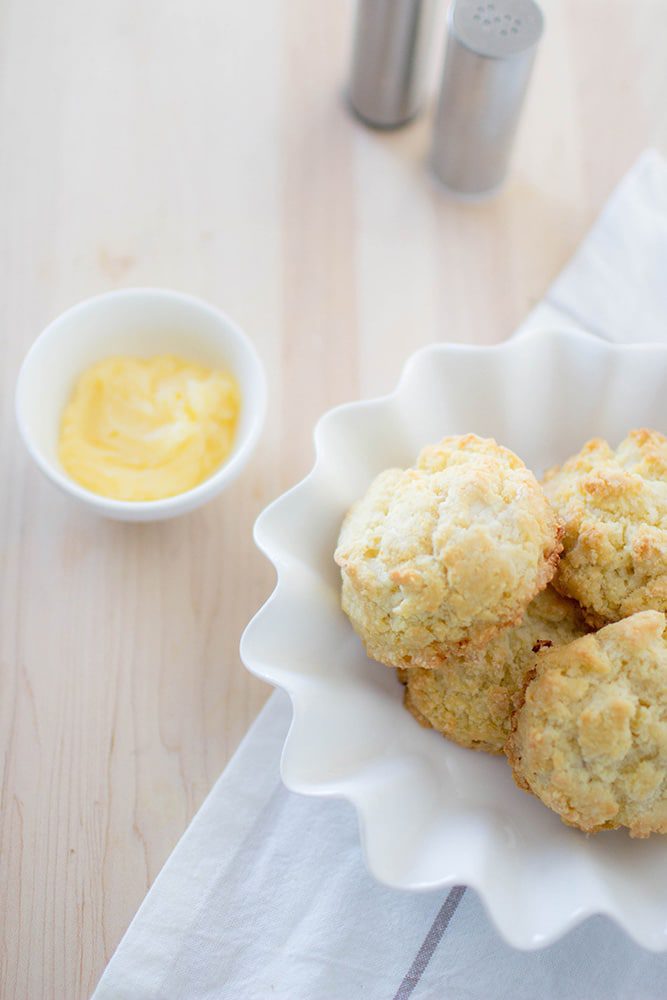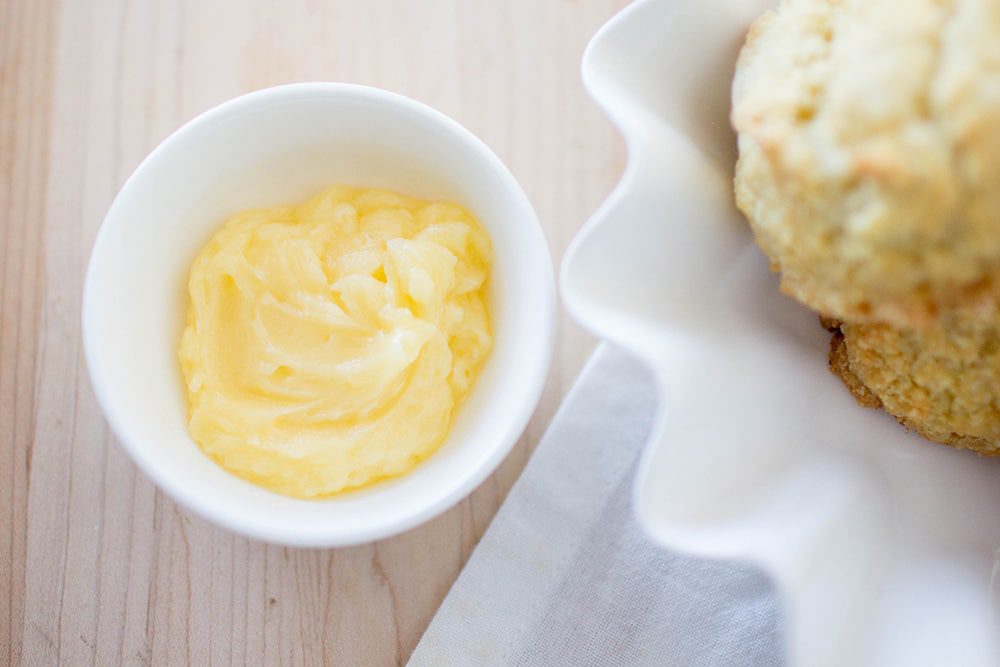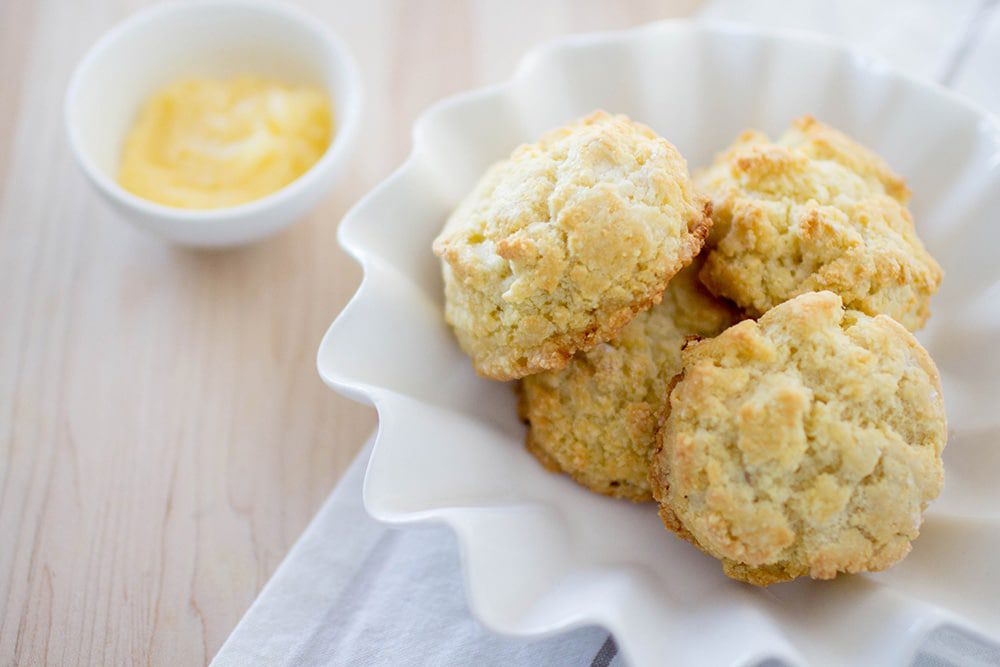 These paleo biscuits are incredible! They come from My Natural Family. I often make a non-spicy version of shakshuka for brunch, and I wanted something bread-y to soak up the leftover tomato sauce that gets left behind. If you don't know, shakshuka is a Tunisian dish of eggs poached in tomato sauce. It's one of my most favorite things to make for brunch. It's easy, tasty, and different. I will write about shakshuka soon, but getting back to these biscuits, they were perfect for what I wanted. I decided to make honey butter to go with it, because why not. The honey lends the perfect touch of sweetness to the butter. It's not too sweet, and it tastes so heavenly together with the biscuit. I probably spread way too much butter on my biscuit for my own good.
These biscuits turned out so well and I've made it so many times and can't get enough of it. I am thinking of using it for breakfast sandwiches or even experimenting with it by adding a wee bit of sugar to the recipe to make scones. Anyway, I really love this recipe, and I hope you will visit My Natural Family where I found it from. She has so many amazing paleo recipe versions of classic favorites like macaroni and cheese, pizza, and cupcakes.
Paleo Biscuits
Recipe from My Natural Family | Yields 10 biscuits
For the Biscuits
1 cup almond flour
2/3 cup tapioca flour
1/2 cup coconut flour
2 tsp baking powder
1 tsp baking soda
1/4 tsp salt
5 tbsp unsalted butter
1/2 cup coconut milk
1 tsp lemon juice
2 eggs
For the Honey Butter
4 tbsp unsalted butter, softened
1 tbsp raw honey
a pinch salt
Directions
Cut the butter into 1/2 inch cubes and chill in freezer until ready to use.
Preheat oven to 400 degrees F and line a baking sheet with parchment paper.
Mix the coconut milk and lemon juice together and set aside.
In a large bowl, combine the almond flour, tapioca flour, coconut flour, baking powder, baking soda, and salt together.
Add the chilled butter to the dry ingredients and crumble into the flour with your fingers until the mixture resembles coarse crumbs.
Whisk in the eggs to the coconut milk mixture until incorporated. Pour the wet ingredients into the butter-flour mixture. Mix with a spatula until everything is well combined with no streaks of flour remaining – the mixture will be wet; leave to sit for several minutes for the flour to absorb more moisture. Meanwhile, mix together the softened butter, honey, and a pinch of salt until well incorporated. Set aside.
Dust a 1/4 measuring cup with tapioca flour to keep the biscuit dough from sticking. For each biscuit, use the measuring cup to scoop out dough and invert onto the baking sheet. Repeat for each biscuit until no dough is left, dusting the measuring cup each time before scooping out more dough. The biscuits should be 2 inches apart.
Bake for 12–14 minutes until golden brown. Turn sheets halfway through baking time for even browning. Serve warm with the honey butter.