Being the last day of my holidays I decided to see it out with some good old hearty baking. And what makes me happier than baking? Finnish baking! As I have previously mentioned I am in love with my Nordic Bakery Cookbook so when I stumbled across some delicious looking berries I grabbed some knowing the Nordic Bakery Cookbook would deliver. Berries of all sorts are very popular in Finnish baking, as a kid my Mum used to go and pick the berries for my grandmother whenever she was about to bake. Oh how I wish I could go skipping into the forrest with a basket to hand pick berries!
Anyhow, this is what I bought.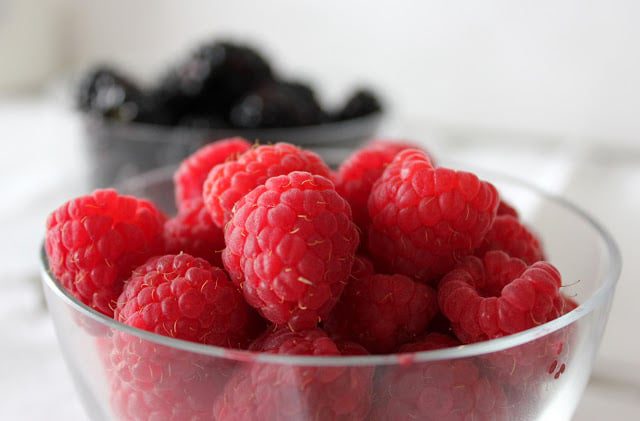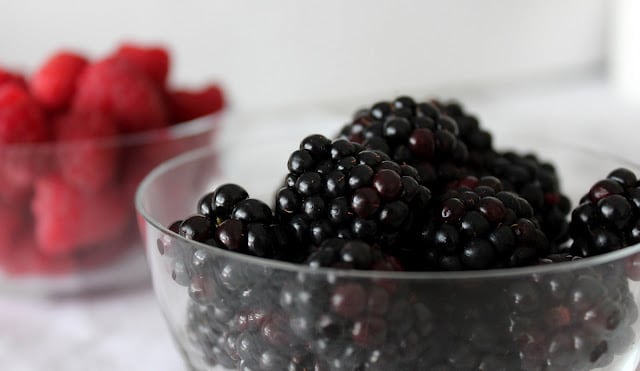 They're pretty special. I have not actually ever seen fresh blackberries at the grocer before and have only ever purchased the frozen ones. The recipe I decided on from theNordic Bakery Cookbook was oatbake with berries. In the original recipe they use blueberries and raspberries however I substituted the blueberries with blackberries. Aside from the berries I followed the recipe to the T, which I usually do when I am first trying a recipe out.
Ingredients:
100g rolled oats
300ml hot milk
100g unsalted butter, at room temperature
60g caster sugar
50ml honey
1 tsp vanilla extract
1 egg, lightly beaten
120g plain flour
1 tsp baking powder
1 punnet blackberries
1 punnet raspberries
Icing sugar for dusting
Preheat oven to 180oC and grease loaf tin.
Place oats into a bowl with hot milk and allow to sit so the oats absorb most of the milk and to cool slightly. In another bowl cream butter and sugar with a wooden spoon until fluffy and light in colour. Stir in honey and vanilla extract. Gradually add egg in portions, mixing after each addition. Sift flour and baking powder together, then fold into the butter mixture. Strain remaining fluid from oats and stir into the butter mixture. Pour combined mixture into a greased loaf tin and top with berries.

Bake for 50-60 minutes, until an inserted skewer comes out clean. Leave to rest in the tin for 10 minutes then turn onto a wire rack. Once cool dust with icing sugar, slice, serve and enjoy!

*The Nordic Bakery Cookbook suggests adding a dollop of whipped cream or custard if that's your thing however I like it as is. The berry flavours go hand-in-hand with the oats. Ihana!