If you've been with us for a while, you probably know that we just love deep-fried food. We deep fry everything, from Oreo to a whole big fish. The other day, Yaseen even invented his version of Deep Fried Marshmallow, which I'm going to share a recipe with you soon.
And although we always try to be healthy, we can't seem to stop eating crispy greasy deep-fried food. Well, I think we deserve the best in life, and if it's going to come out of hot oil, so be it.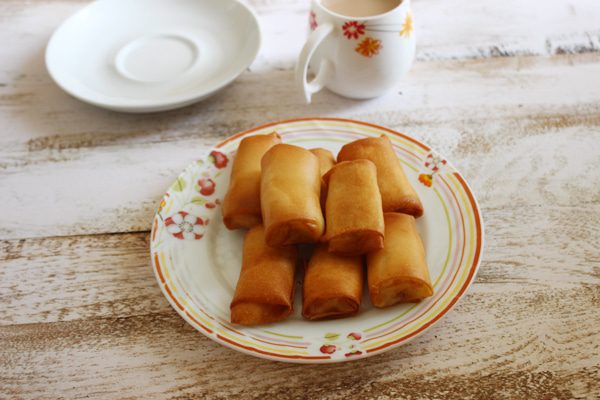 Here is a spontaneous dessert we absolutely love, Mini Banana Spring Rolls. There are 3 ingredients here; bananas, spring roll wrappers and vegetable oil. This crispy, gooey goodness is very easy to roll and fry. Actually Yaseen often wrap them for me while I'm frying them.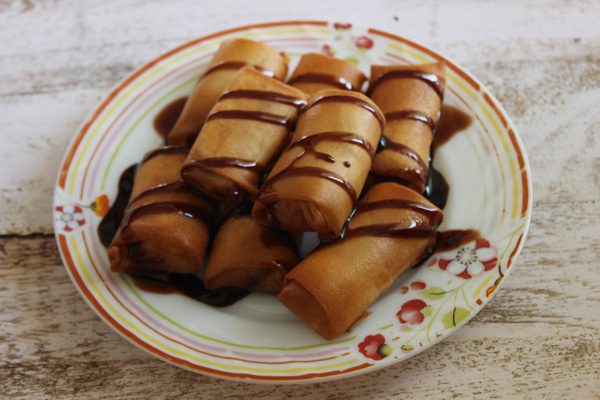 We serve this with chocolate syrup. Can you imagine a morning with a plate full of sweet fried banana with a cup of coffee? It's a happy hello to a beautiful day. These mini banana spring rolls are great with a bowl of ice cream, too, if you like. I just love them like this so I can throw them in a bag to snack while strolling outside at night.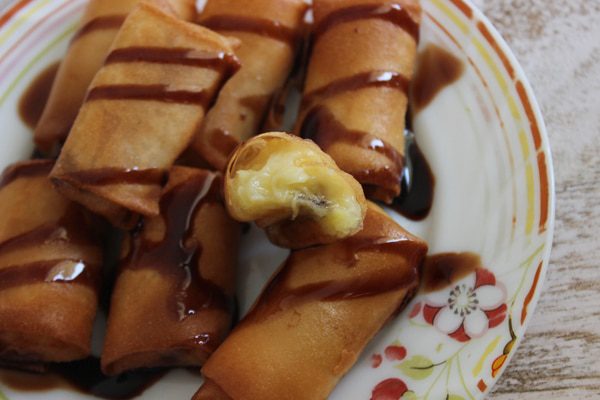 It's an ultimate comfort food. We make it whenever we feel indulged. And when we stay up late watching TV, a plate of these delightful, crispy rolls can walk out of our kitchen in minutes.
Mini Banana Spring Rolls
Ingredients: 12 mini rolls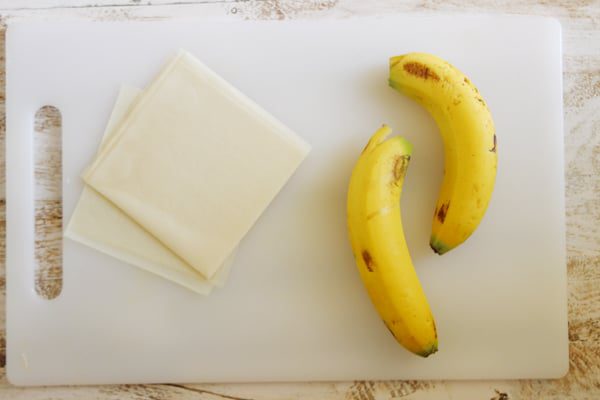 2 bananas
12 sheets small spring roll wrappers
2 cups vegetable oil
Direction: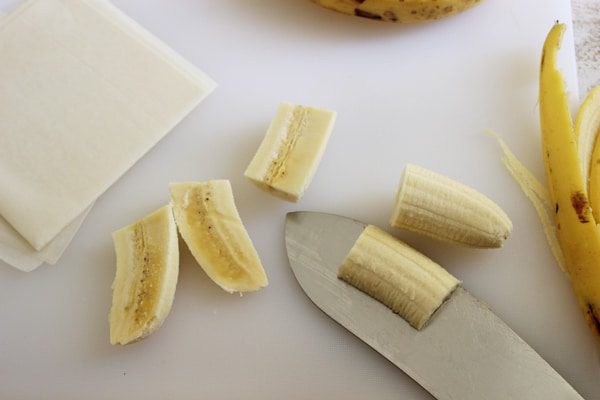 Peel bananas and cut each banana into 3 portions. Slice each portion in halves so you have 12 pieces of bananas.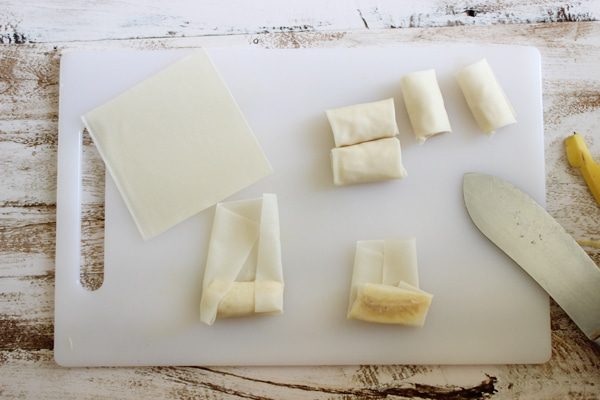 To make a roll, place a piece of banana on a wrapper. Fold both edges and roll to cover it. Add a little water to seal the edge of the wrapper.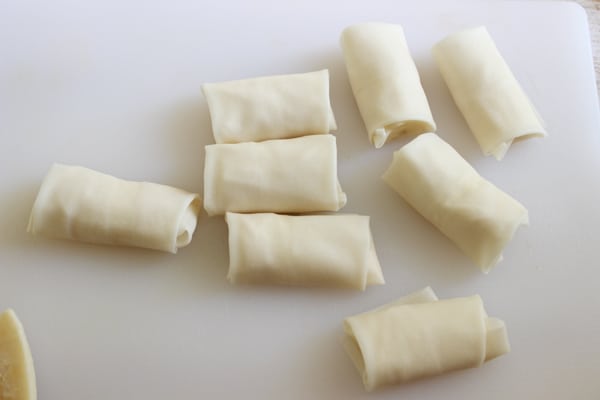 Repeat until you make 12 mini rolls.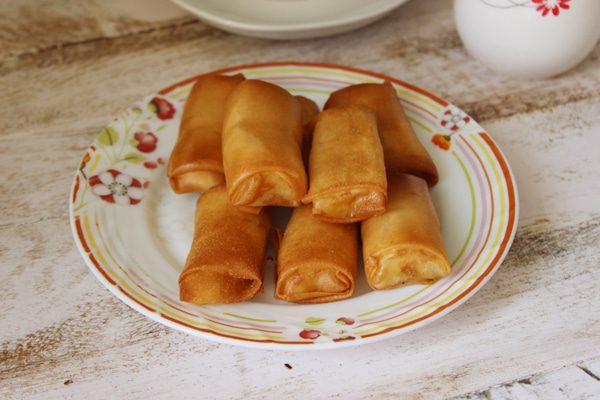 Heat oil in a pan over high heat, and when the oil is hot, slowly add 4 pieces of spring rolls and fry until golden brown. This should take less than a minute to cook. Remove the rolls from the oil, and fry the rest the same way.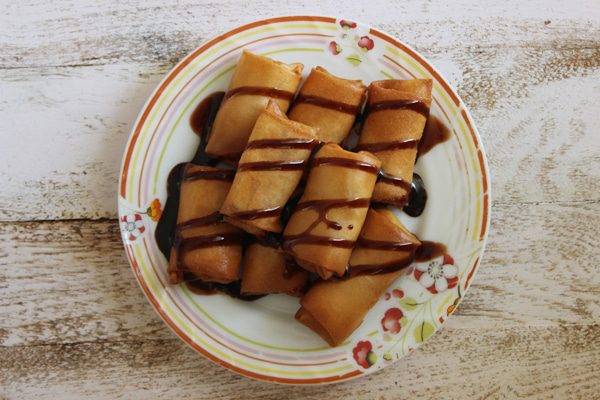 Serve Mini Banana Spring Rolls hot with some chocolate syrup.
Love,