Nothing makes my day more than discovering a package with samples of Pure Canadian Maple Syrup on my front stoop!  Laura, a representative of Canadian maple syrup, reached out to me a while back and asked if I'd like a few samples.  Canada produces 80% of the world's pure maple syrup.  That makes me want to move there.
Of course I'd love some maple syrup.  I'm the person who saturates her waffles in syrup and then dunks bites in extra pools of syrup all around the plate.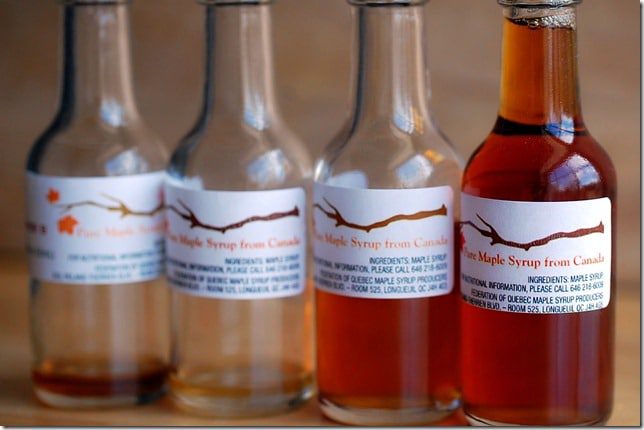 Light Amber, Medium Amber, Dark Amber, and Grade B syrups.  Sap tapped at the beginning of the harvest season is clearer and lighter in taste.  As the season advances, maple syrup becomes darker and more caramelized in flavor.  Maple syrup is categorized and graded according to color, clarity, density and strength of maple flavor.  As you can see, I already used some of the syrup before taking this picture.  One bottle – the light amber – was drizzled over pancakes and waffles, the other – the Grade B was used for this Maple Sticky Toffee Pudding.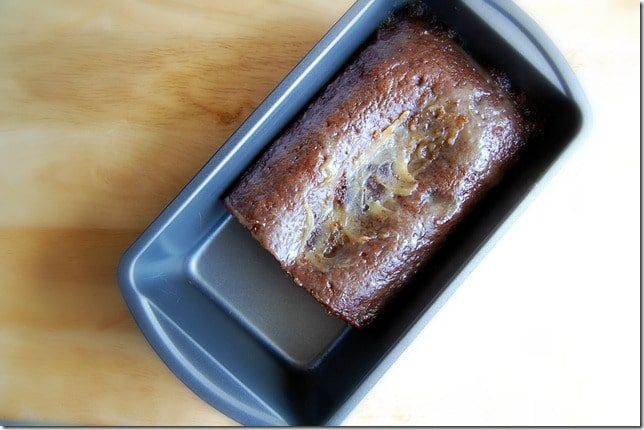 How maple syrup is made In springtime, when the nights are still chilly, water from the soil is absorbed into the maple tree.  During the day, warmer temperatures creates pressure that pushes the water back down to the bottom of the tree, making it easy to collect maple sap. The sap is gathered over 12 to 20 days, usually between early March and late April, according to the region.  Any maple tree measuring 8 inches in diameter or more can be tapped.  After harvesting in the maple woods, the sap is transported to a sugar house where it boils down to become real maple syrup.  During cooking, storage tank pipes feed sap to a long and narrow ridged pan called an evaporator.  As it boils, water evaporates and becomes denser and sweeter. Sap boils until it reaches the density of maple syrup.  After evaporation, the finished products get bottled or canned, and are shipped to their final destinations.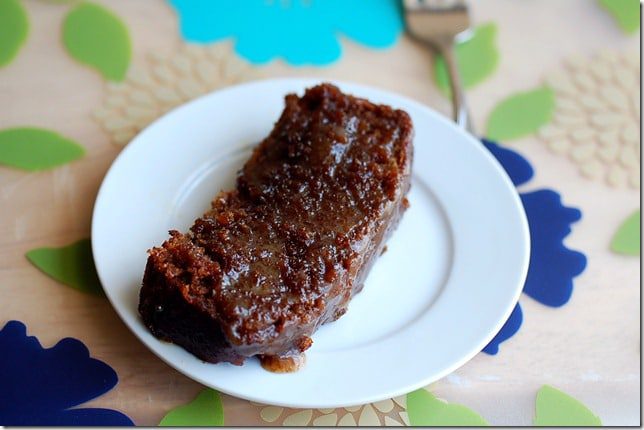 This sticky toffee pudding was amazing.  I loved it so much!  This is a recipe I will definitely make again.  It's also as ugly as can be.  Don't let that fool you – it tastes delicious.  The middle of the pudding sunk a bit and was a little gooey.  The gooey part was the best part, so I think next time I'd bake it for less time.  It just depends what you want.  This pudding will be more bread-like if you bake it longer.
I used dates, brown sugar, butter, Canadian Grade B maple syrup, egg yolks, vanilla, cinnamon, nutmeg and flour in the batter.  After baking, I coated the bread in a mixture of melted butter, maple syrup, cream, brown sugar and salt.  If you make this, you might want to double the syrup mixture so you can have extra to serve with the pudding.  I'd serve this with whipped cream, too.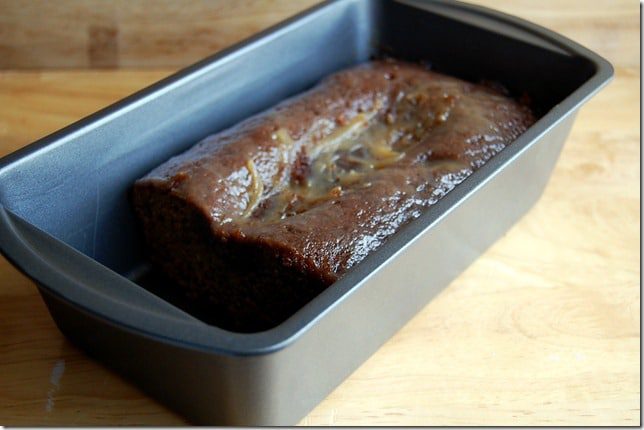 Maple Sticky Toffee Pudding
1 cup water
1 cup chopped dates (I used the sugar-coated kind)
1 teaspoon baking soda
1/2 cup unsalted butter, melted
1/2 cup brown sugar
1/4 cup pure Canadian maple syrup (Grade B)
4 large egg yolks
1 teaspoon vanilla extract
1 teaspoon ground cinnamon
1/2 teaspoon grated nutmeg
1 teaspoon baking powder
1/4 teaspoon salt
1 1/2 cups all purpose flour
Toffee Sauce
2 tablespoons unsalted butter
1/2 cup heavy cream
1/2 cup brown sugar
2 tablespoons pure Canadian maple syrup (Grade B)
1/4 teaspoon salt
Heat oven to 350 degrees F.  Coat a loaf pan with cooking spray.
Bring water and dates to a boil in a small saucepan over medium heat; whisk in baking soda, and continue to cook 2 minutes, whisking frequently.  Place date mixture into a large mixing bowl.
Add melted butter, brown sugar and maple syrup to date mixture.  Beat together, using a mixer on medium speed, until well combined.  Beat in egg yolks until combined.  Beat in vanilla, cinnamon, nutmeg, baking powder and salt until well combined.  Reduce mixer speed to low and beat in flour until just combined.  Pour batter into prepared pan.  Bake 25-30 minutes, or until well risen, cake pulls away from edges, and a toothpick inserted into cake comes out with moist crumbs attached. Cool on a wire rack while you prepared the toffee sauce.
To make the toffee sauce, melt butter in a small saucepan over medium heat; whisk in cream, brown sugar, maple syrup and salt, and bring to a boil.  Continue to boil, whisking frequently, until sauce is thickened and bubbly – about 4 minutes.  Pour toffee sauce on top of cake and allow to absorb.
Makes 1 loaf cake