I had my first boyfriend in kindergarten. I would get to school early just so I could strategically arrange that day's seating chart in my favor. We would sneak kisses underneath the playground slide when his best friend wasn't around, and we were in love.
I never went through the "boys have cooties" phase, and to this day still adore men and Valentines Day. My boyfriend has the insurmountable task of dealing with a February 13th anniversary and Valentine's Day on the 14th. I foolishly gave away my first creative idea to help out a friend this year and made a bouquet of edible roses for him to give to his girlfriend. Who doesn't enjoy flowers and chocolate combined into one! And to top it all off, it tastes really good, like really good. The chocolate seductively melts in your mouth as you eat it.
These are a great do-it-yourself gift, and I'm sure any significant other would appreciate it. It's really not difficult either, so don't be worried. Here's what you'll need…
1 Box of Bakers chocolate (225g) (pick your desired darkness/sweetness; I used semi-sweet)
60 g of Corn syrup
6 Floral wires- I used 16 gauge (found at Micheal's)
Floral tape (also found at Micheal's)
Pliers
2 round cutters (mine were about 1.5 in and 2 in)
Disposable gloves
Any small V-day candies
Fake greenery (found at dollar store)
Vase (any will do)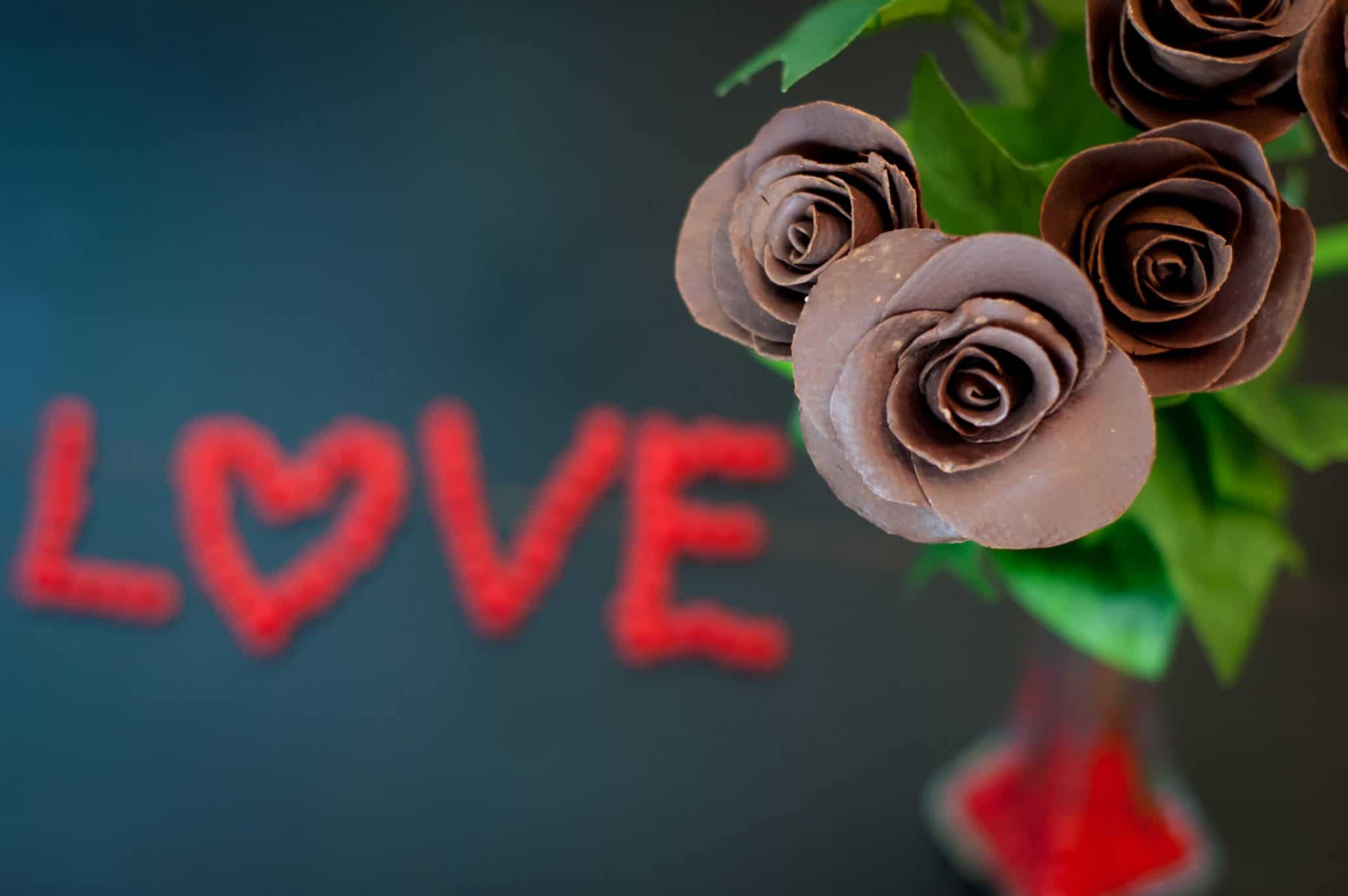 First let's make some modeling chocolate. I should note that chocolate chips will not work, they have something weird added to help them keep their shape. Chop your chocolate into small pieces. Measure out your corn syrup. Place the chocolate in a microwave safe bowl and melt slowly, in 30 second intervals, then stir! Once the chocolate is fully melted, quickly add in corn syrup while stirring constantly to ensure even distribution. It will firm up quickly. Cover bowl with plastic wrap and place in fridge for one hour, or until you're ready to use it. I let mine come back to room temperature before I started using it.
Cut off a piece and start kneading it until it becomes soft enough to roll out. I rolled it out onto a silpat and then cut it into as many circles as possible. If your chocolate is sticking use some sifted cocoa powder to help. For each rose you will need 3 smaller circles and 8 larger ones. You will also need 6 rose "buds" so roll 6 circles and taper one of the edges.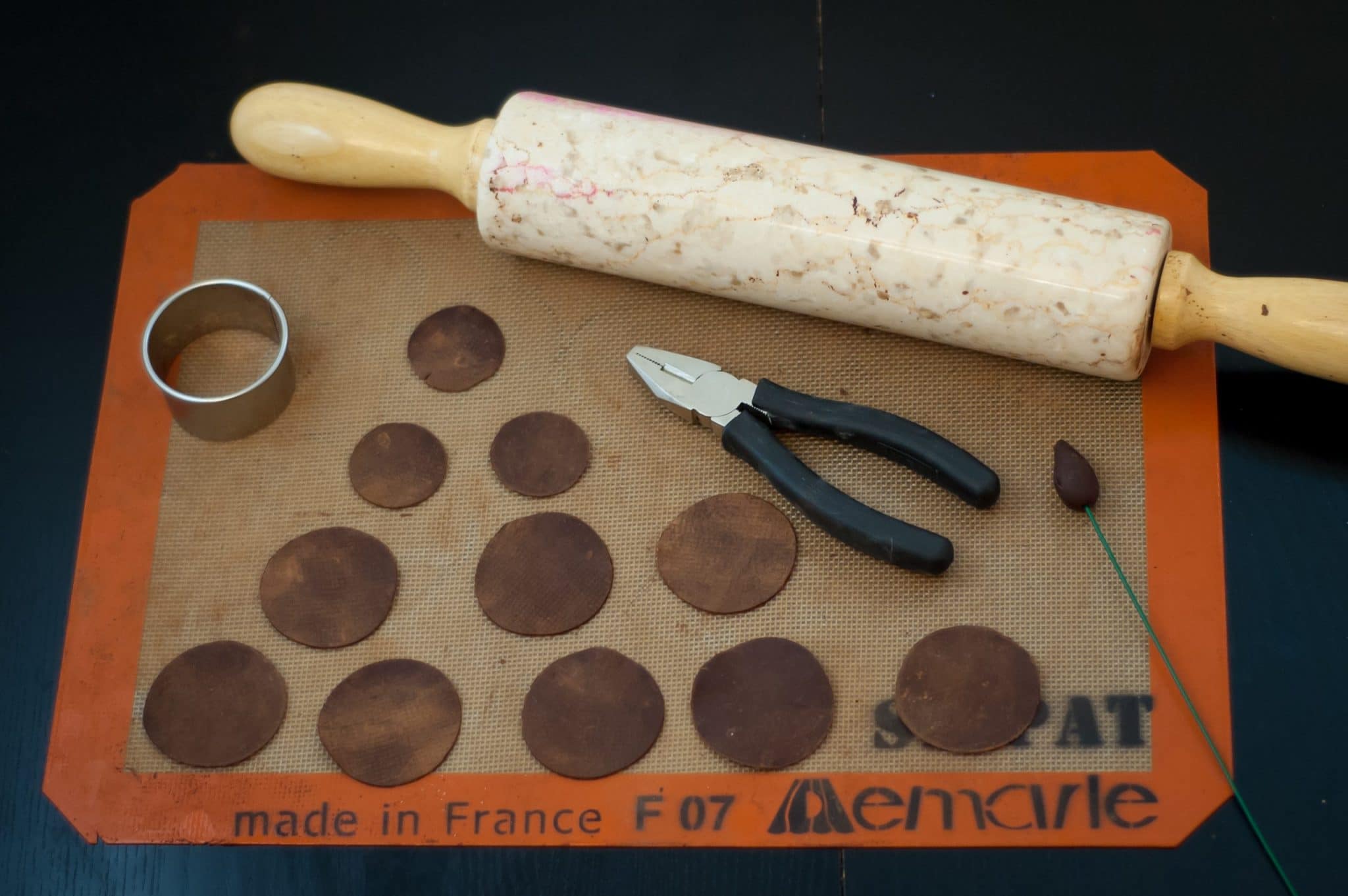 While your chocolate is setting, get your wires ready. Using your pliers, make a little 'u' or hook at top of each wire. Now slide each bud from the bottom up so that it hooks into the chocolate. Use your hands to mold the chocolate and hide the visible wire. Place your buds in the fridge for a few minutes to harden up. Now put on your gloves (technically this step is optional but it ensures that you wont get fingerprints on your chocolate). Pinch the edges of your circle to thin them out and help them appear more natural. Wrap your first small circle around your bud. Next wrap the remaining 2 small petals around.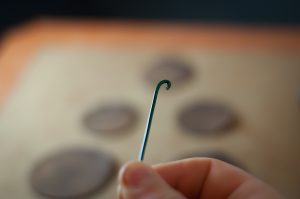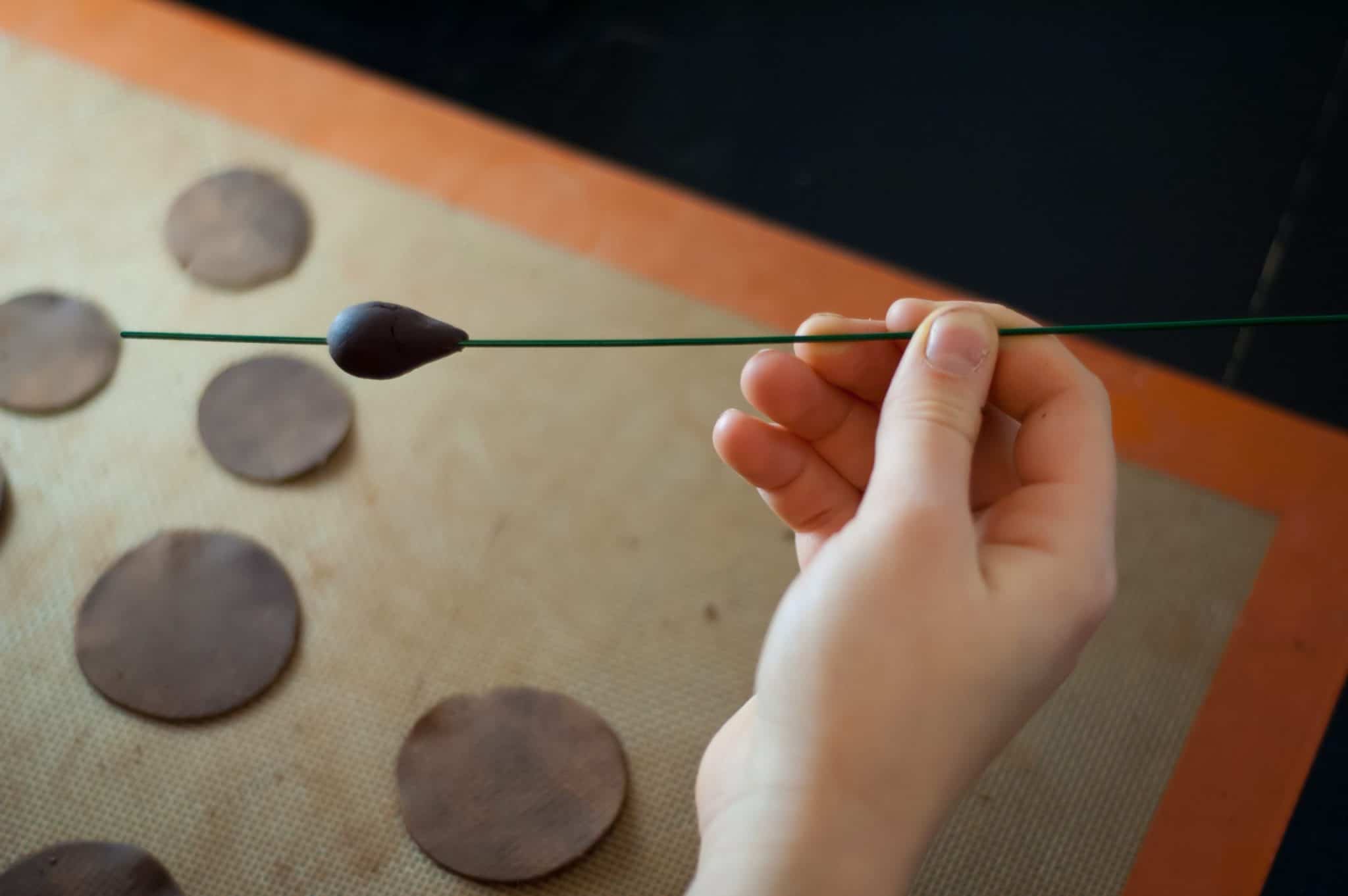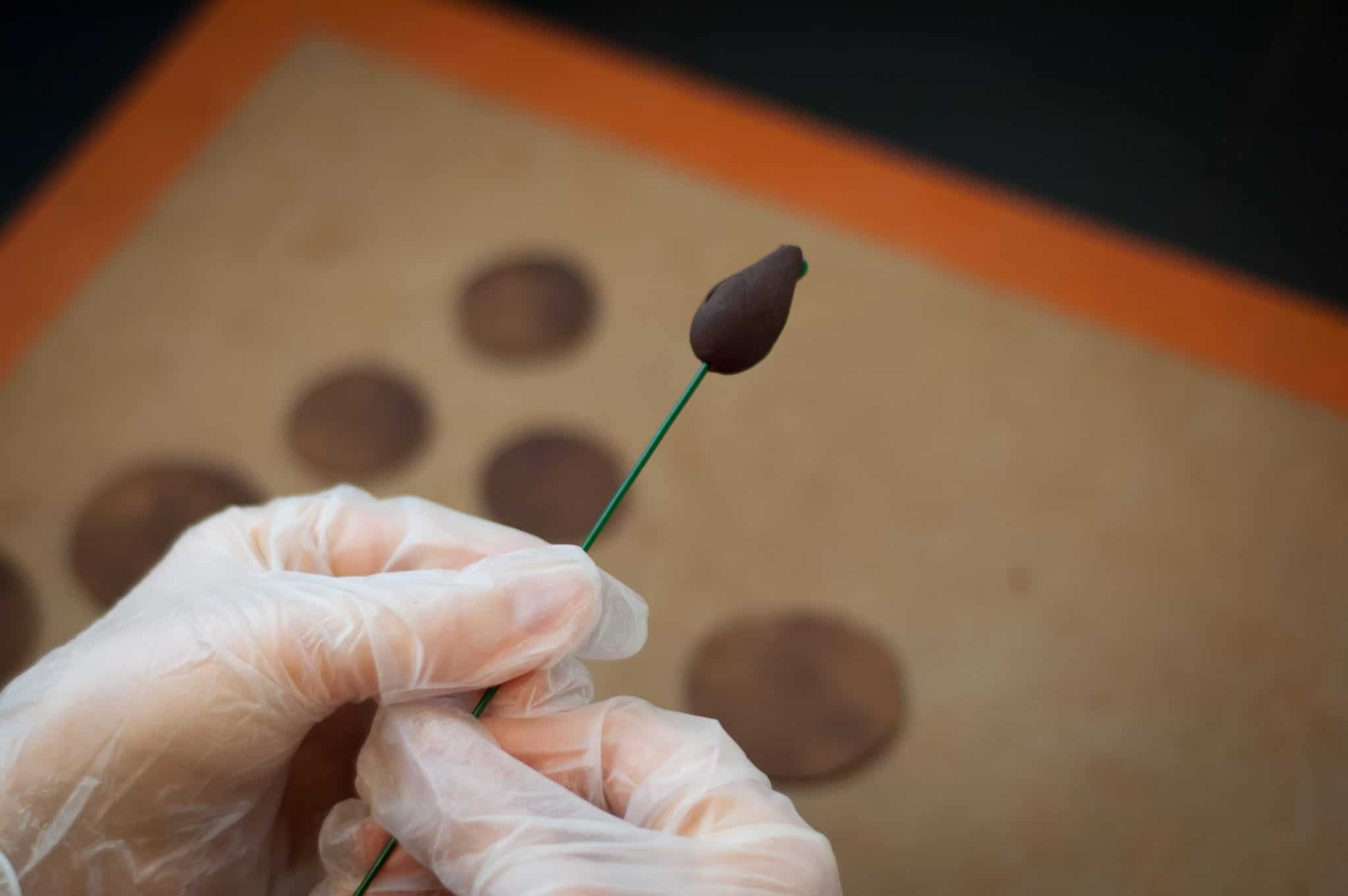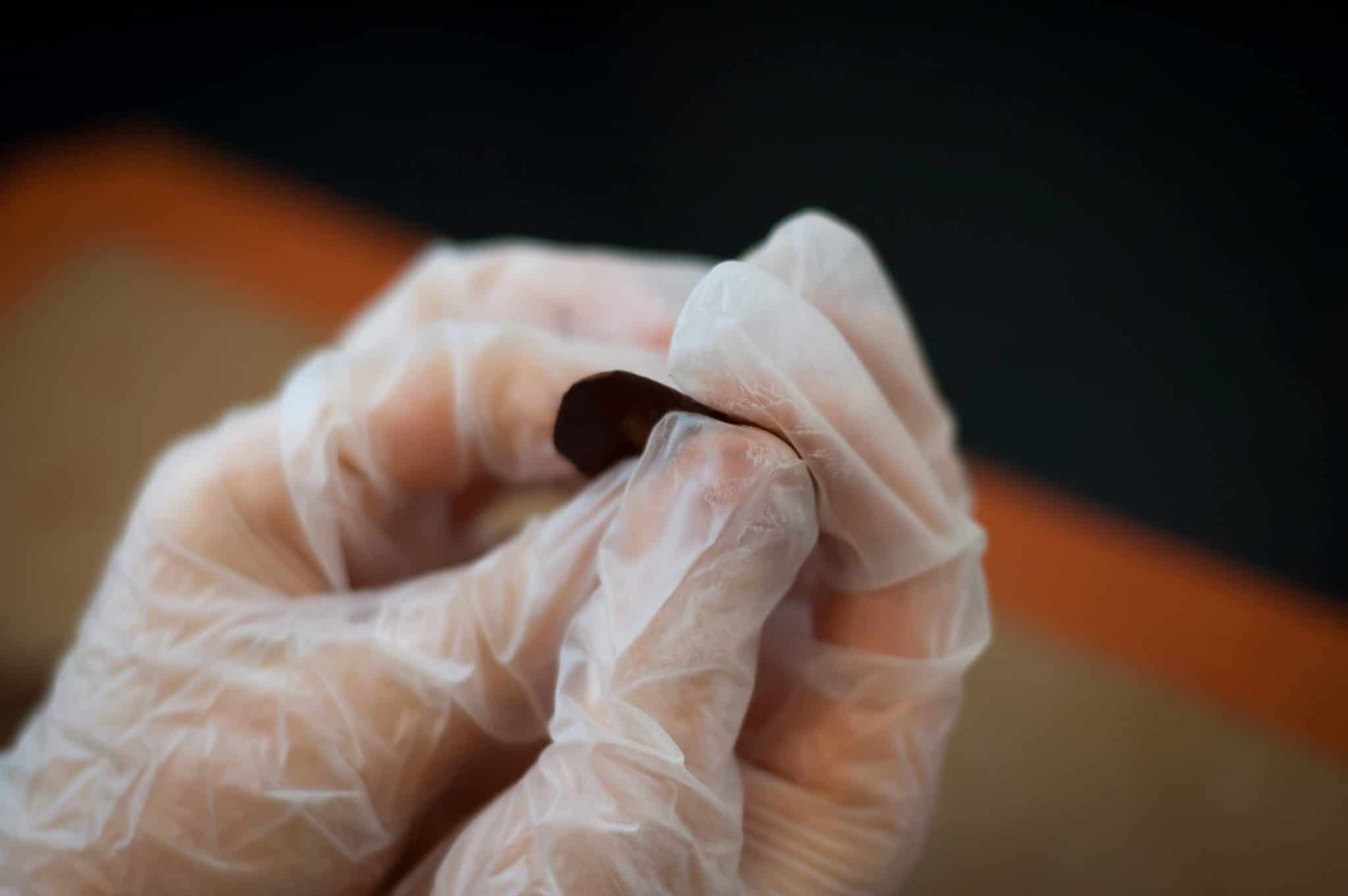 Continuing to thin out the edges as you use the petals, attach the next 3 petals. Then add the last layer of 5 petals. I liked these when they were a bit fanned out.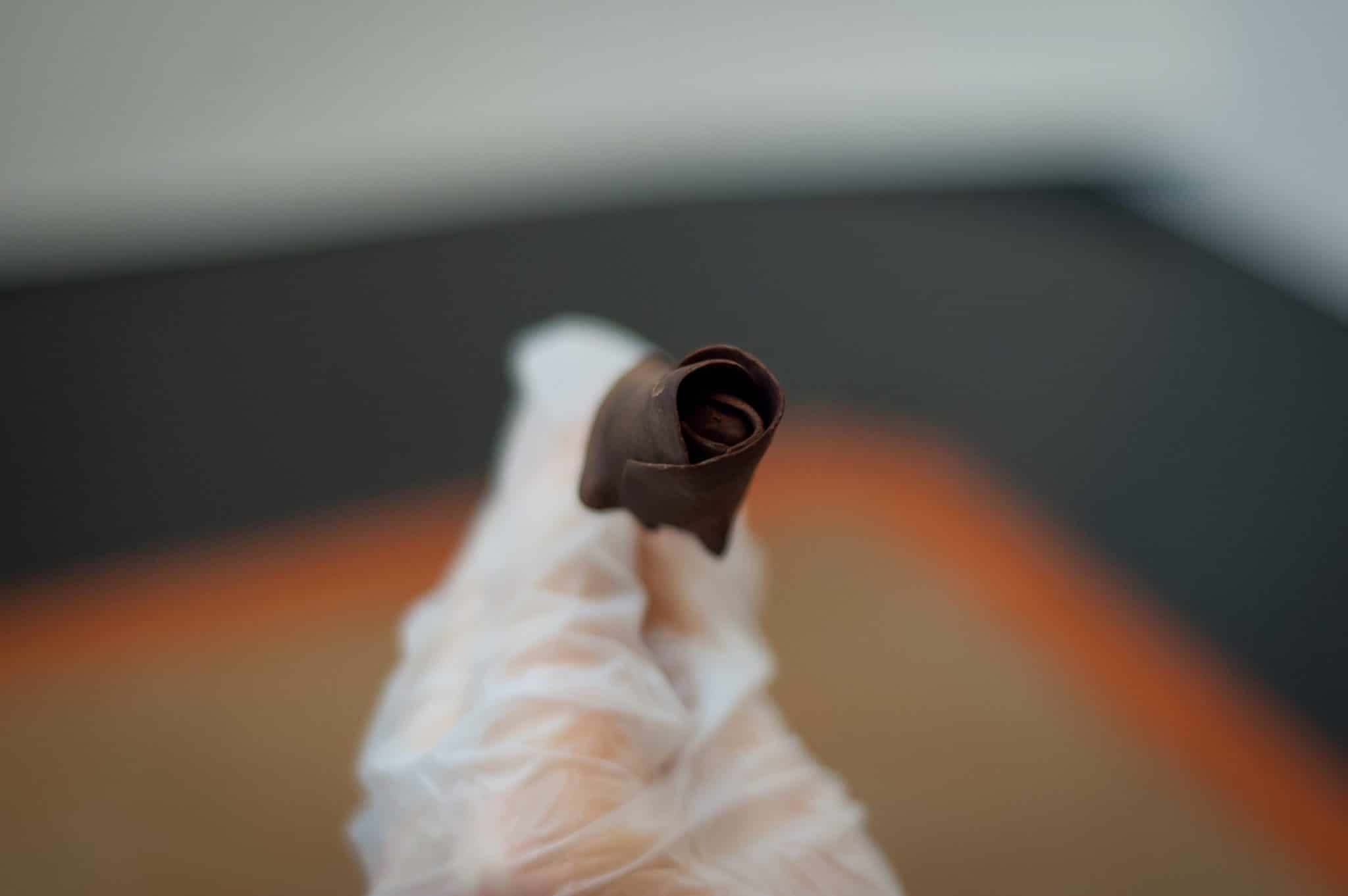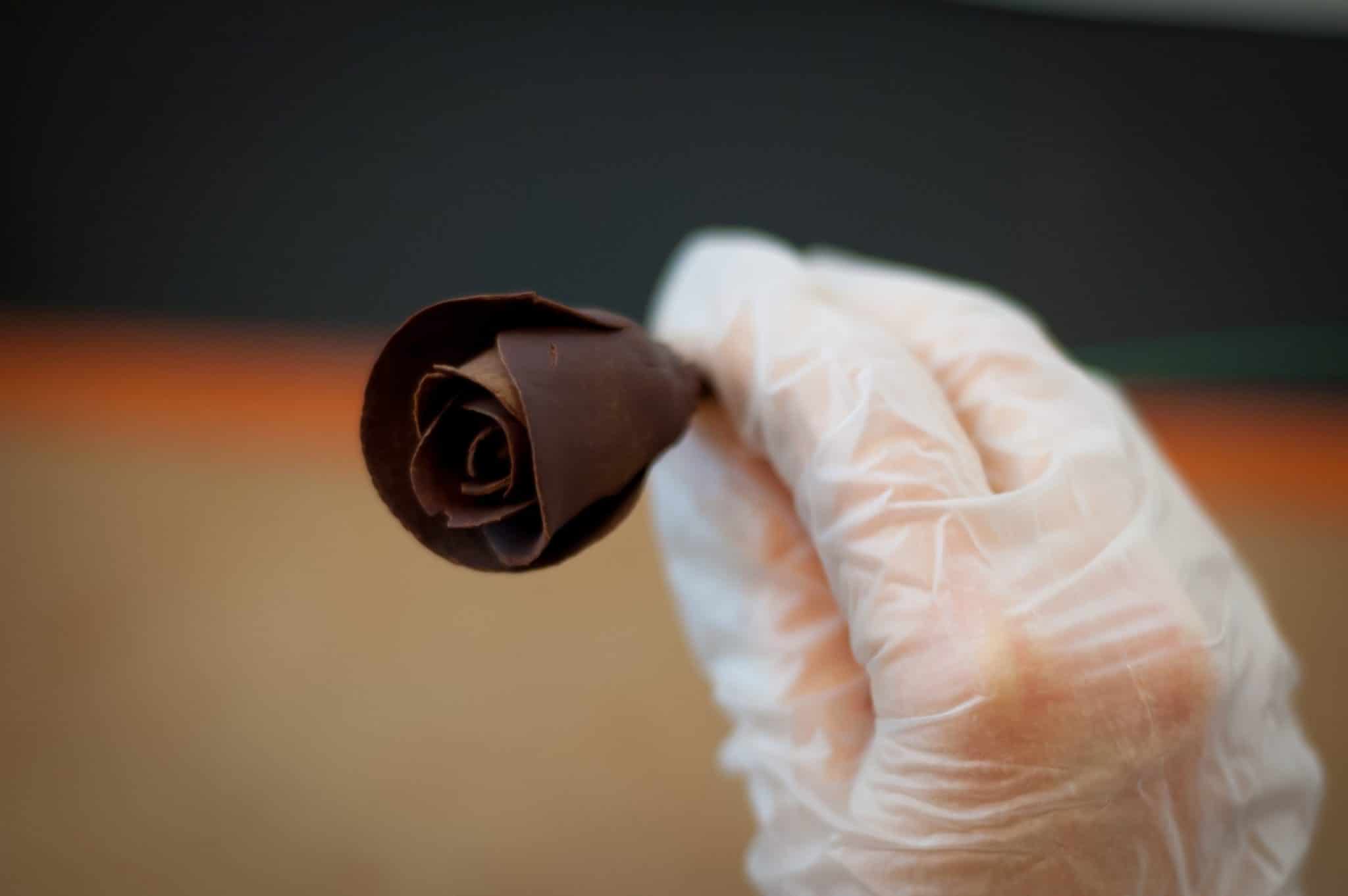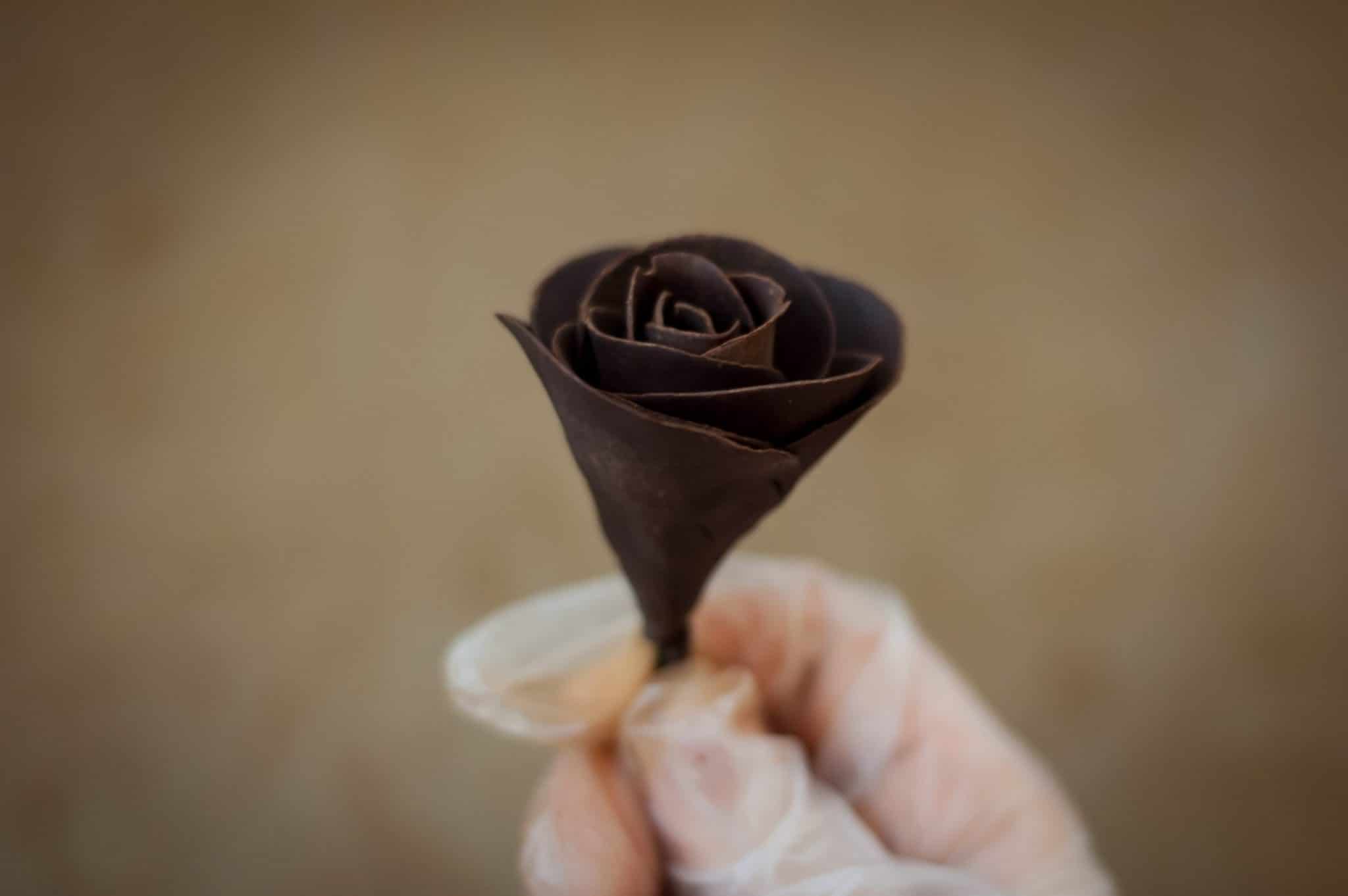 Finally, squeeze the bottom and pinch of the excess to make a pretty bottom of your rose, then place it in the fridge to harden. A block of foam would have been helpful here to make sure they hardened upright, but I didn't have that so I improvised and sacrificed a banana, it worked perfectly. Now if you'd like, you can wrap the wire in floral tape.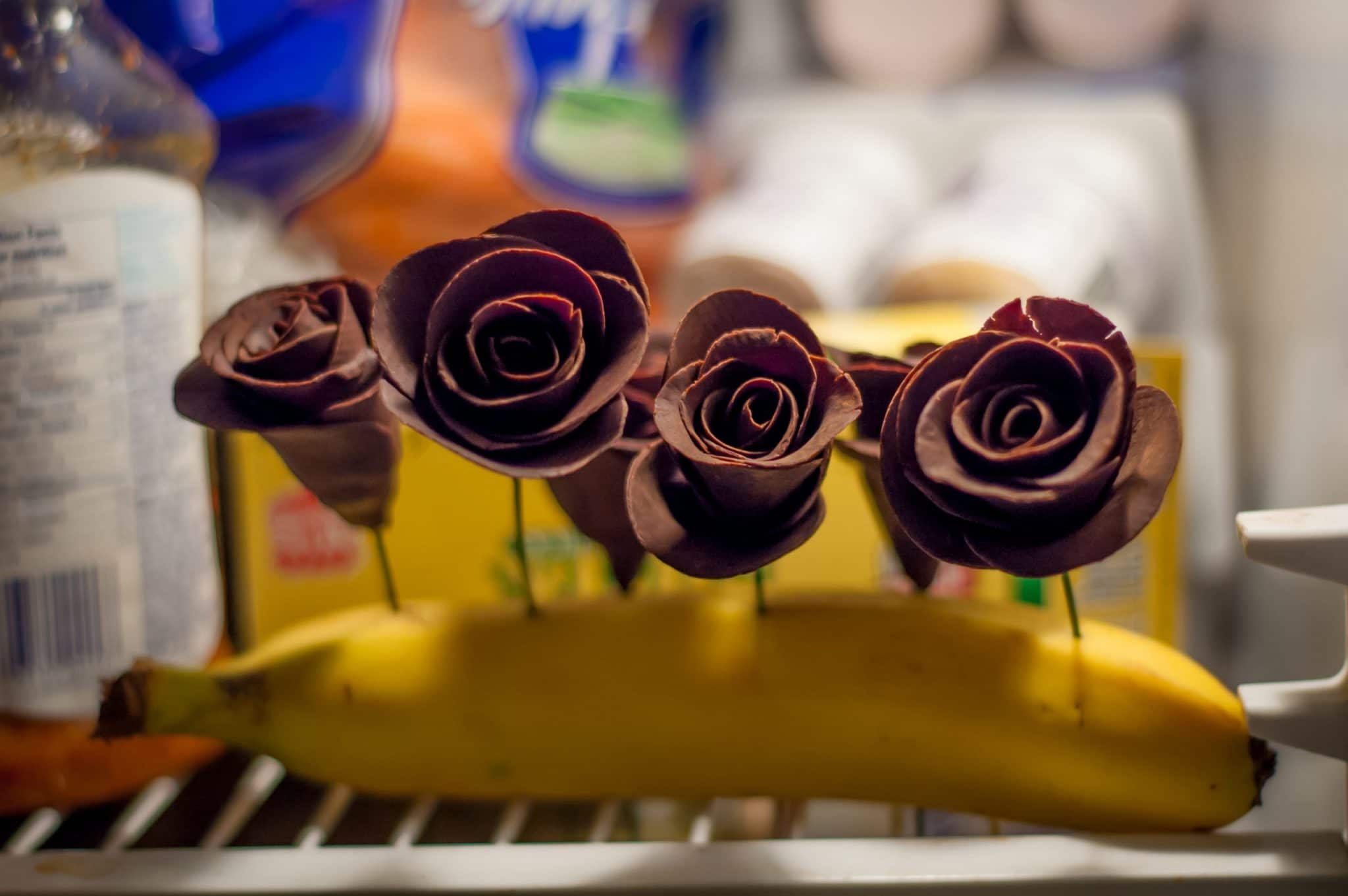 To finish off, just add some cute candies to the bottom of your vase and arrange to your liking. Now go and impress your Valentine!