Ok, seriously I didn't know what else to make and I successfully managed to change a healthy dish into an unhealthy one. I felt very guilty frying idlis (I usually pan fry them with minimal oil) but wanted to taste the fried idlis as I do let my family(myself included) to occasionally indulge in such sinful foods. Idli upma is generally made by crumbling leftover idlis but this time I deep fried mini idlis and sauteed them with onions and idli powder (gun powder).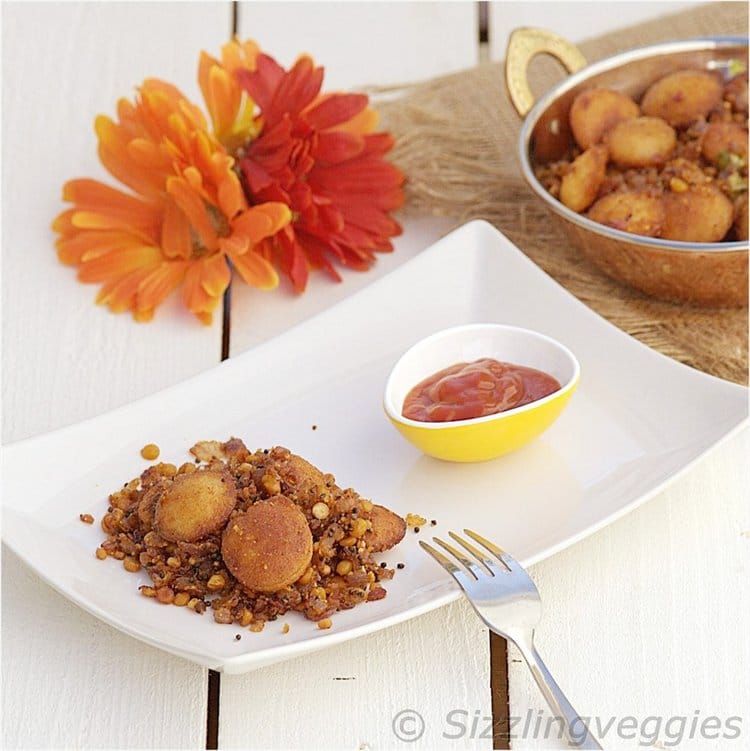 The taste of this upma is nothing like the traditional upma adding a total twist to the name upma as such. With crunchy dal, sweet onions, spicy powder and crispy idlis, this upma tastes out of the world— verbatim from my daughter. The next time I make idli upma I'm planning to pan fry them as I prefer the soft as well as crispy texture that these idlis get when being pan-fried versus super crispy texture when deep fried. I would suggest you try both versions to taste the difference and then make a decision. Whichever method you choose, these upma are sure to please anyone who relishes idlis as well as spicy food.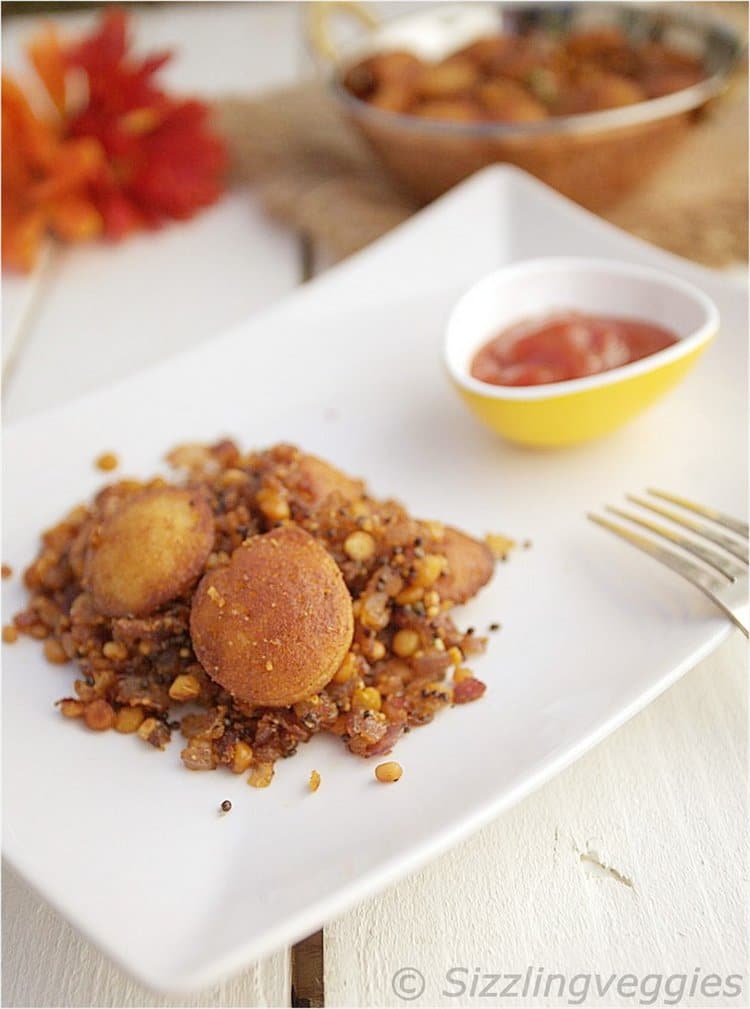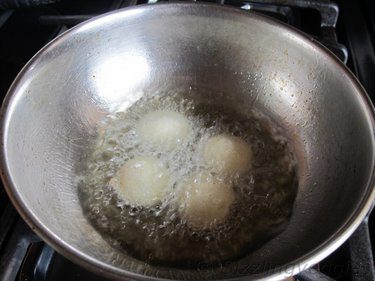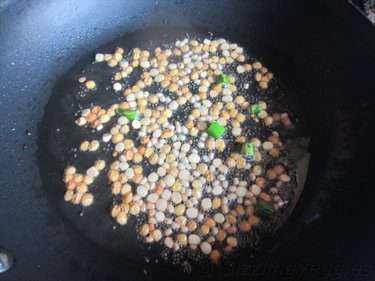 Deep fry mini idlis in oil until golden brown, keep aside. In a separate pan, heat oil, add mustard seeds and let it splutter, add channa dal, urad dal, green chillies and fry till the dals turn golden brown.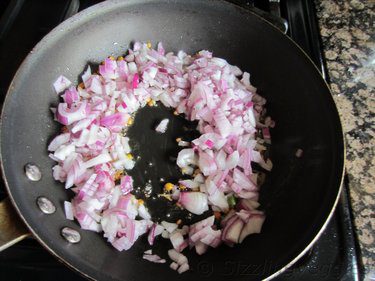 Fried Idli Upma
Ingredients
Idlis cut into bite size or Mini Idlis — 30 to 40 pieces (For Recipe on how to make Idlis click here)
Onion — 1 large (approx 1 cup chopped)
Green Chillies — 2 (finely chopped)
Mustard Seeds — 1 tsp
Channa Dal — 1 Tbsp
Urad Dal — 1/2 Tbsp
Idli Powder (Gun Powder) home made or store bought— 2 Tbsp (adjust according to taste)
Salt — as needed (rather if needed)
Oil for deep frying + 1 Tbsp for sauteing
Instructions
Deep fry idlis until golden brown, strain on paper towel and keep aside.
In a pan, heat oil add mustard seeds and let it splutter. Add channa dal, urad dal, green chillies and fry till the dals turn golden brown. Now add onions and saute till the onions turn translucent.
Add fried idlis, salt(if needed), idli powder and combine well and fry for 1 minute until all the ingredients are well mixed with idlis. Switch off flame. Serve hot with ketchup or your choice of chutney. Enjoy!!!
Notes
The idlis can be pan fried, they do become crispy but not as crispy as being deep fried.