My church sits alongside a really lovely little college full of high achieving, smart, and sometimes stressed out students.  Our youth pastor started a fantastic cookie ministry a few years ago that I'm a huge fan of.  The youth of our church get together in the church kitchen, each bringing ingredients for their favorite cookie recipe, and they spend an evening baking.  Church members also contribute to the effort with their homemade and store bought treats.
On one night during the college's finals week, groups of youth and a few adults take shifts camping out in one of the school common areas with trays and trays of cookies for the taking.  We listen to the students describe what they are studying and what projects they're trying to finish, and chat about their plans for winter break and the things they're looking forward to, or what they're taking next semester.  It took a little time to grow this effort, the students being understandably wary of whether or not the cookies came with strings attached.  But they don't.  The cookies are string-free.  We show up to say "We are here for you, we care about you, we know it's hard but you can do it."
The cookie baking night was called off due to the first snow of the season, so it was more important than ever for people to bake at home this year.  I was pretty excited about my contribution.  I found a lovely concoction of spicy sweetness and eye-opening espresso that I hope went over well.  Paul and I found them delicious and I plan to make them again soon.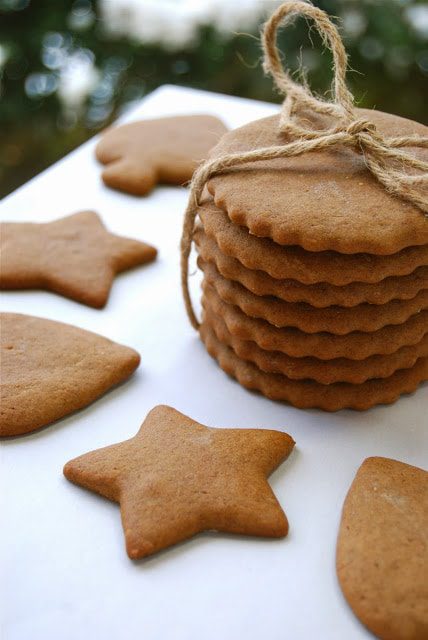 Espresso Spice Cookies 
by Mark Bittman, in How to Cook Everything
Ingredients
1/2 lb (2 sticks) butter, softened
1 cup sugar
3/4 cup molasses
2 shots of espresso (instant espresso works great here)
1 heaping teaspoon baking soda
3 1/2 cups all purpose flour
1 heaping tablespoon ground ginger
1 tablespoon ground cinnamon
pinch salt
Use an electric mixer to cream together the butter, sugar, molasses and coffee until smooth.  Mix the baking soda with 2 tablespoons of hot water and beat into the dough.
Combine the flour, spices, and salt in a bowl.  Add the dry ingredients to the dough and beat well.  To make cut-out cookies, shape the dough into two disks, wrap in wax paper or plastic wrap, and refrigerate for several hours or overnight.  To make slice-and-bake cookies, shape dough into two logs, wrap in wax paper or plastic wrap, and refrigerate for several hours or overnight.
If making cut-out cookies, remove dough from refrigerator 15 minutes before rolling out.
Preheat oven to 350º.
If making slice-and-bake cookies, make thin slices and bake on an ungreased baking sheet for 10 minutes.  Watch closely to prevent burning.
If rolling out, make sure your surface is well floured.  Roll the dough to no more than 1/4″ thick.  Put cut-out shapes on an ungreased or lined sheet and bake for 10 minutes.
Cool completely.  These can be stored in an airtight container for several days.