This morning I woke up thinking what I wanted for breakfast and quite frankly did not want to eat oatmeal again. (although I love them)  My sister mailed me a care package the other day and one of the item was pumpkin butter. I couldn't resist to make a Fall themed breakfast inspired by it, so thank ya sis!

As hard it is to believe from the photos, this is a 100% dairy-free recipe. I think I will be using the flax seed mixture more often when baking. This made my pancakes really fluffy and thick. I highly recommend using this mixture, even if you're not a vegan!

Ingredients:
1 cup whole wheat flour (or oat flour)
1 tsp baking powder
1 packet stevia
1/2 pure vanilla extract
*1 flax seed egg mixture
3/4 cup almond milk
1/2 tsp cinnamon
1/4 tsp allspice
1/4 tsp nutmeg
1/3  cup organic sugar-free pumpkin puree ( not pumpkin pie filling)
shredded unsweetened coconut flakes
1 tsp melted coconut oil
coconut oil cooking spray
pecans (optional)
agave "syrup" (optional)

Steps:
*Flax Seed Egg mixture: found on my Quinoa + Kale cakes post
1. Meanwhile, in a large mixing bowl combine flour, baking powder, cinnamon, nutmeg, allspice, and stevia. Give mixture a quick whisk.

2. In a separate bowl, combine the wet ingredients: almond milk, flax seed egg, coconut oil, vanilla extract, and pumpkin puree. Stir very well until all components are well incorporated.

3. Slowly stir the wet ingredients into the flour mixture until the lumps disappear. Do not over mix. *If the batter thickens while it stands, add a little more liquids (almond milk or water)

4. In a hot medium skillet, lightly coat with coconut cooking spray. I used an ice scream scoop to help achieve round, uniformed pancakes.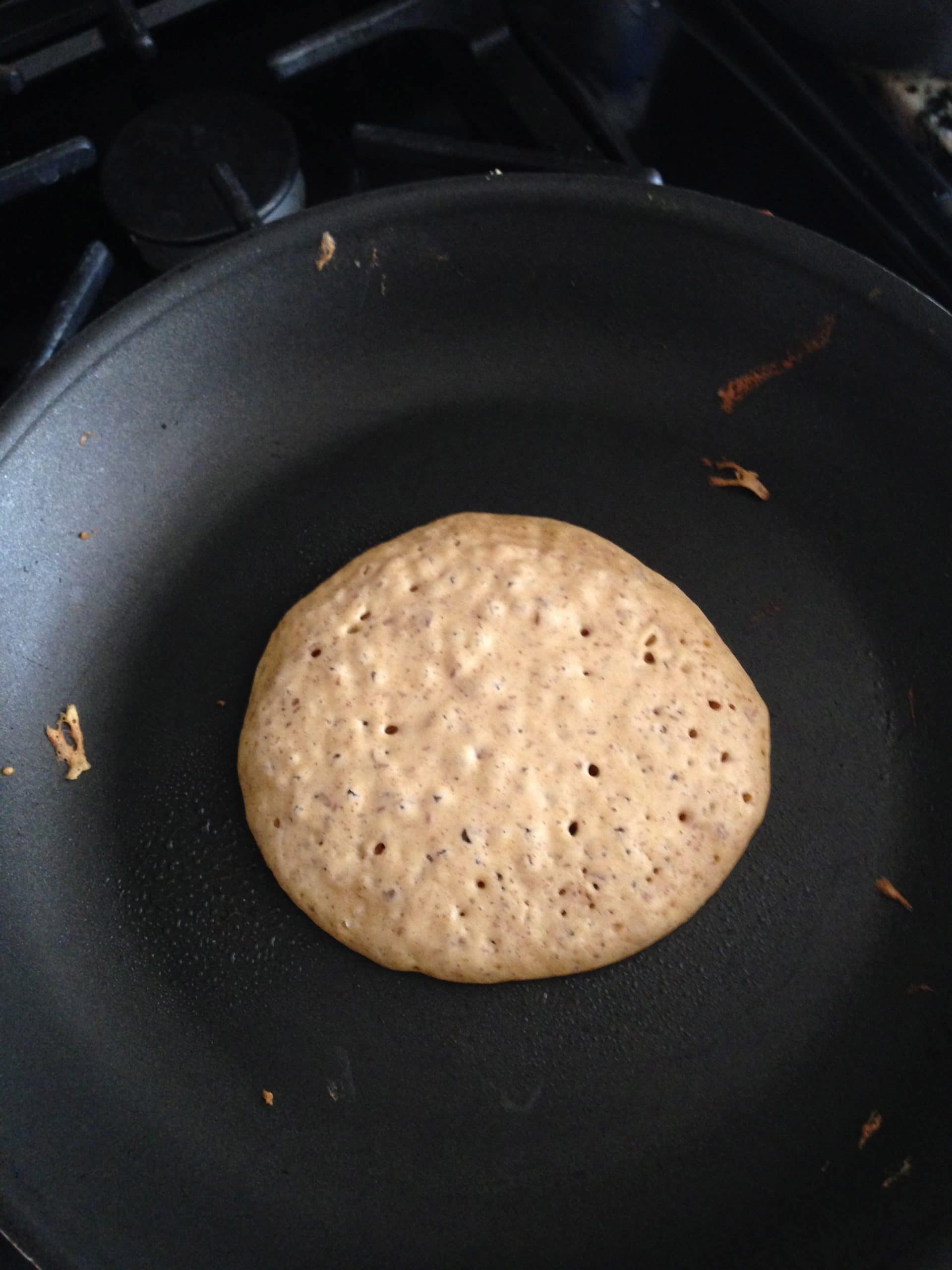 5. Pancakes are ready to turn when the bubbles form and the edges seem a little brown.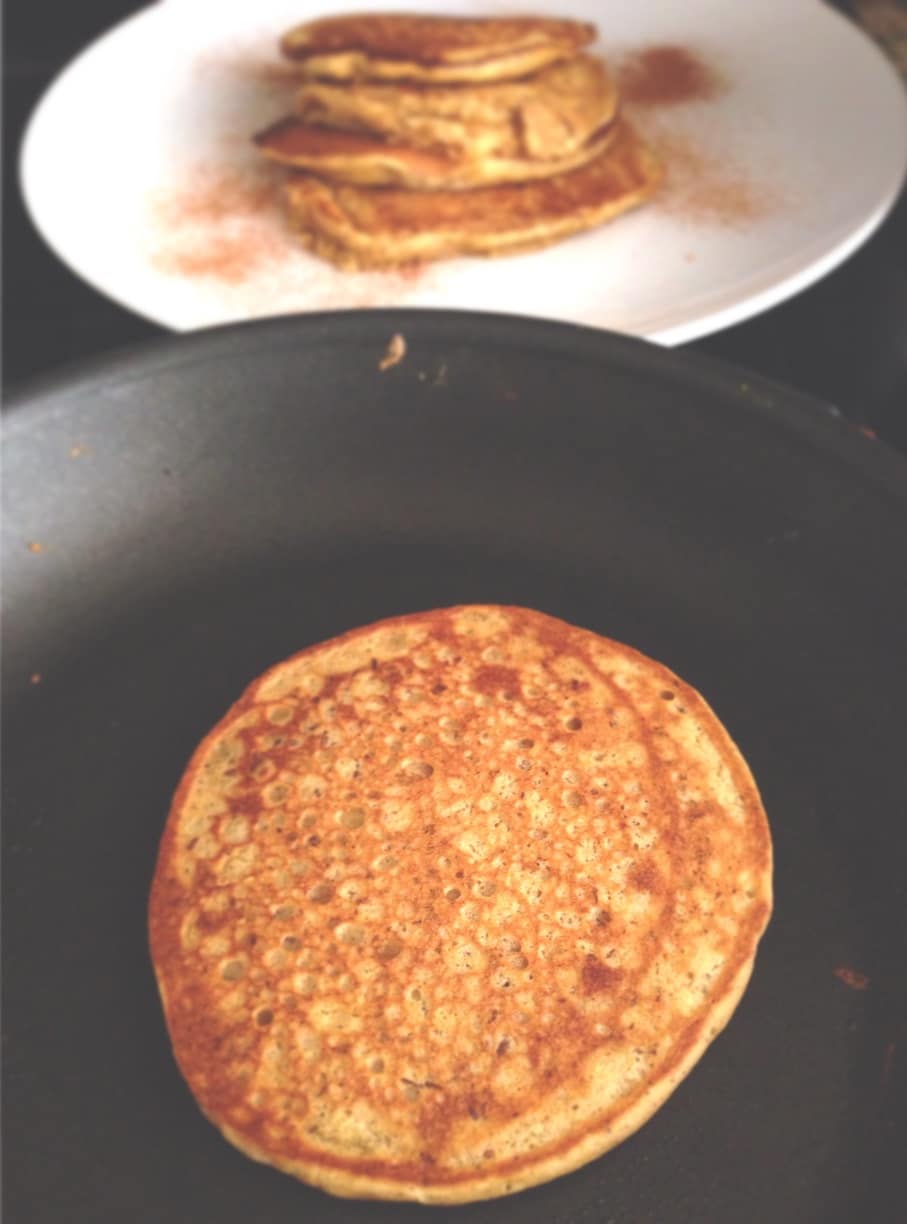 6. Add a few unsweetened coconut flakes in between when plating, and finish with a few pecans and organic agave "syrup"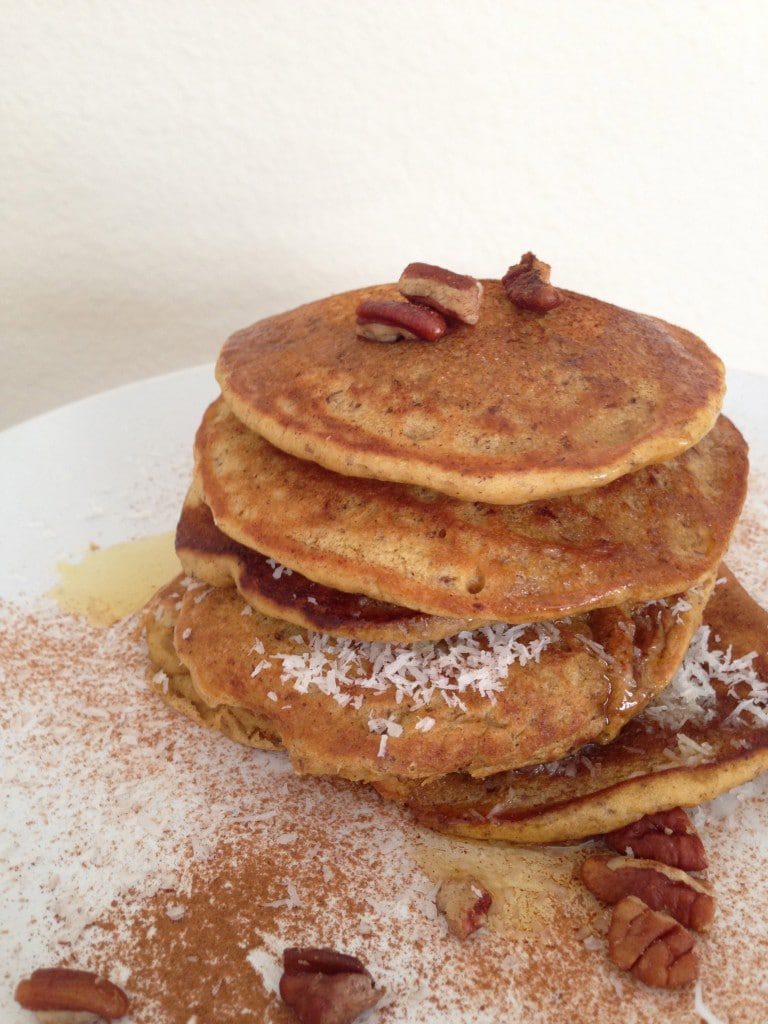 Happy Fall & enjoy!