I've been wanting to make a mug cake ever since I came to know that I can make a cake in a mug. With few simple ingredients and in few minutes you have a delicious cake to devour and you don't even have to bake it in a oven, all you need is a microwave. How cool is that, right?

A warm cake that melts in the mouth with all the gooey chocolatey goodness is the perfect desert in a mug for me. No, I didn't eat it all by myself as my kiddos were both digging in with their spoons to scoop their share without skipping a beat. And, thanks to Jessie for her extensive research and this excellent recipe that matches my taste.

This recipe is my recipe with secret ingredient (Milk + Chocolate) given by my partner Kavitha Iyengar from Avant Garde Cookies group for the hush-hush week. I topped the cake with whipped cream and sliced strawberries and do I need to say more?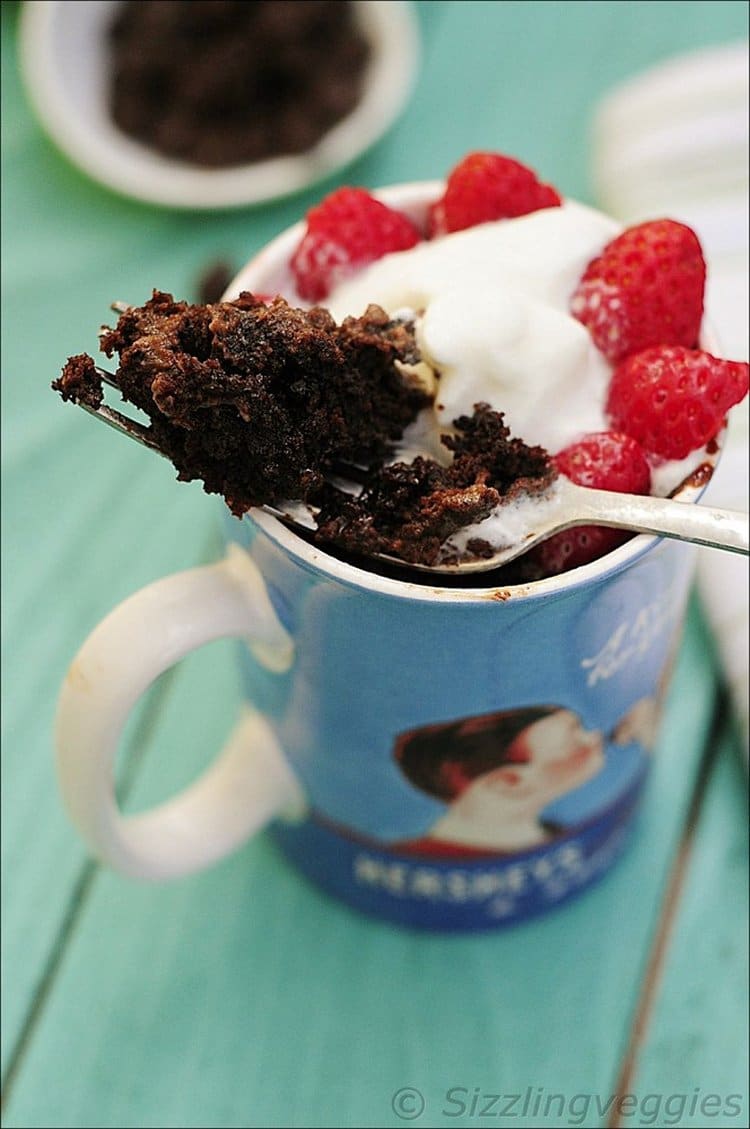 This is the chocolatey gooey goodness I was talking about!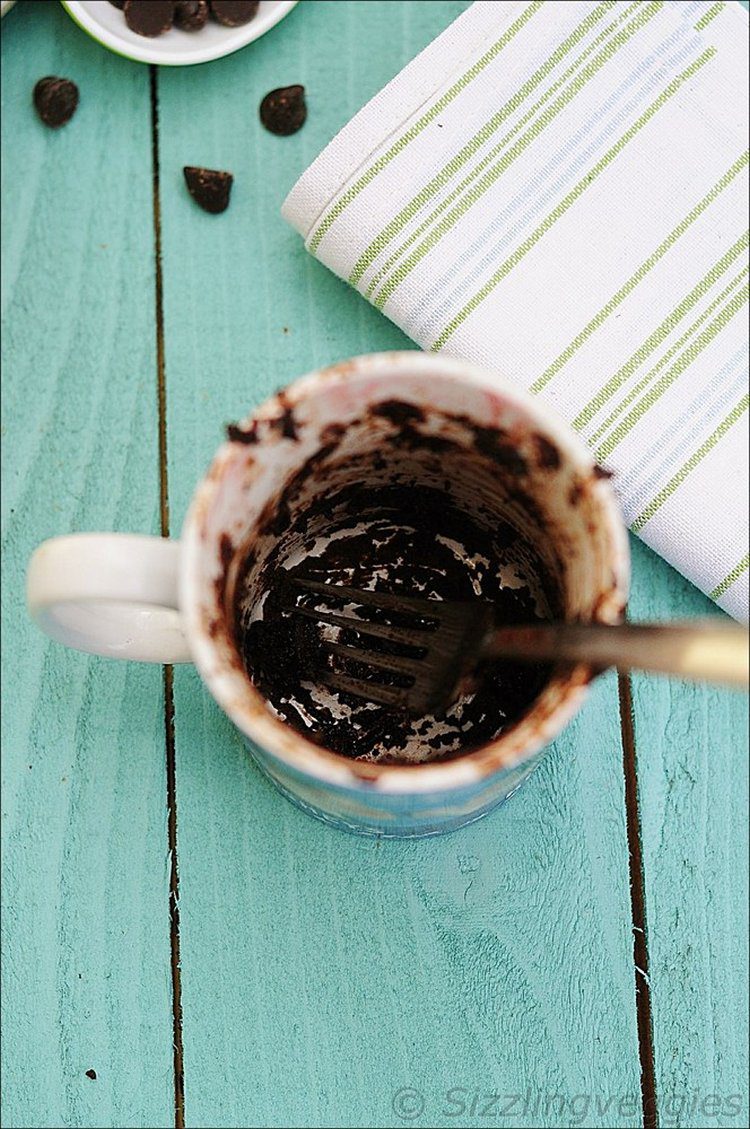 Mmm, Mmmm …..good!!!! Sorry, no leftovers….
Chocolate Mug Cake (Eggless)
Ingredients
All purpose flour (unbleached, enriched) — 2 Tbsp
Unsweetened Cocoa Powder — 2 tsp
Baking Powder — 1/4 tsp
Salt — a pinch
Milk (or almond milk) — 2 Tbsp
Oil — 1 Tbsp
handful of mini chocolate chips
Almond Butter (or Jam, Caramel Sauce, Nutella, Peanut Butter) — 1 Tbsp
Instructions
In a small bowl sieve flour, cocoa powder, baking powder and salt until no lumps remain.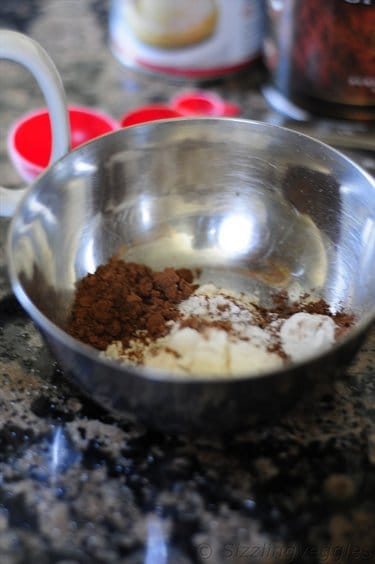 Stir in the milk and oil until smooth. Make sure to scrape your fork around the edges of the cup so you don't get pockets of dry flour.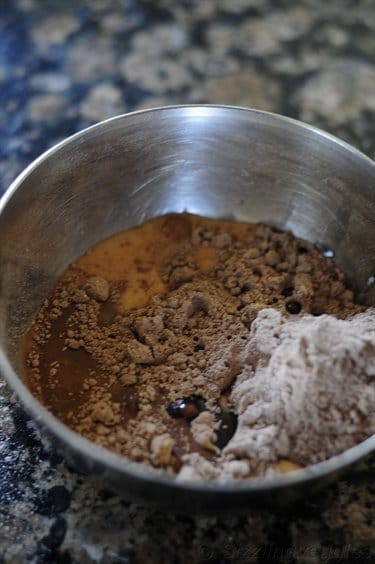 Scrap the combined batter in to a small mug (half size of the original). Mix in the chocolate chips. Drop the almond butter into the chocolate mix and push it down so the batter covers the almond butter completely.
Bake in the microwave on high for 1 minute. You may need to add or subtract 5-10 seconds depending on your microwave, but don't be tempted to overcook or it will be dry. It should still be moist on the bottom and will continue cooking as it sets. (I cooked for 1 minute and 5 seconds exactly.)