Not much to this recipe but it turned out great.  If you have ever had the Lemongrass Chicken from Cafe Asia (local to the DC area) this recipe is a close knock-off.  The chicken can be cooked either under a broiler, on the stovetop (preferably a grill pan) or on the grill.  Whenever I cook chicken I flatten it so that it will cook evenly and not be dry in certain spots.  I've included some pics on the process if you're interested and will also do a post on grilling chicken in the future (this is mostly for my benefit so that I have a quick reference instead of looking it up at different sites each time).  Plating design compliments of Coyle Smith Events, she didn't even charge me for her expertise.  I didn't have any jalapeños handy so they weren't included in this version but I will definitely include them next time.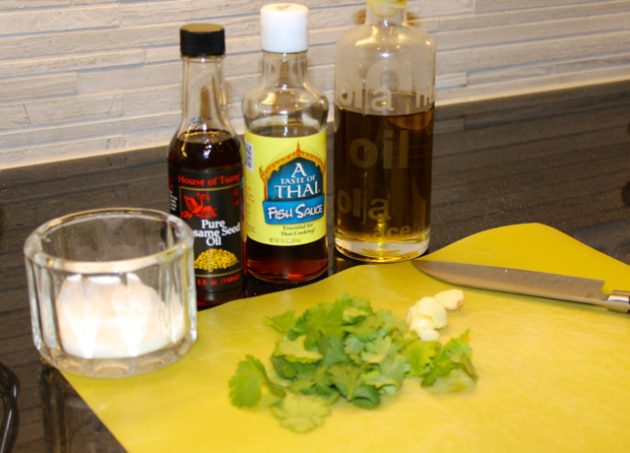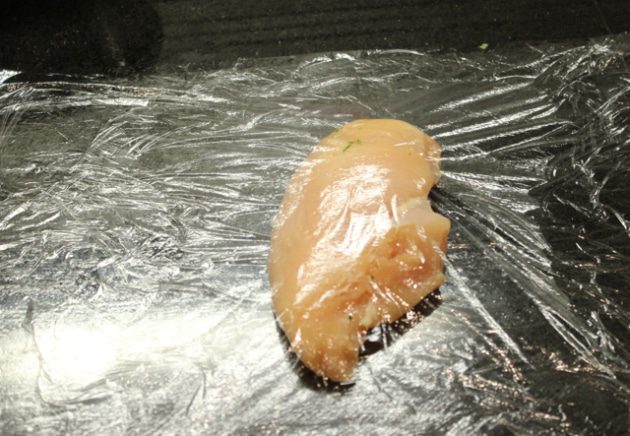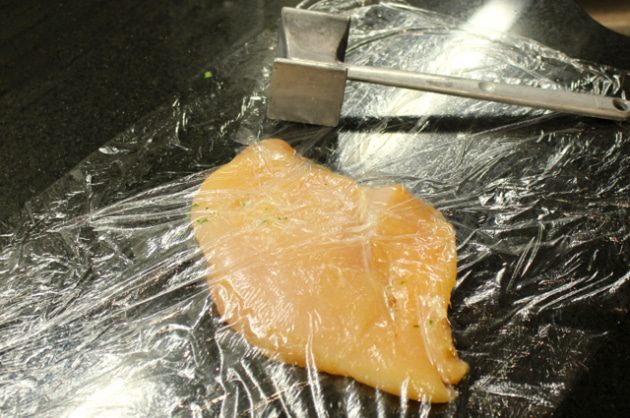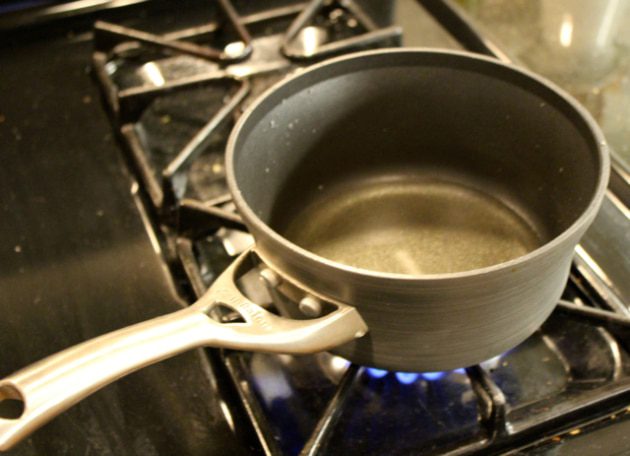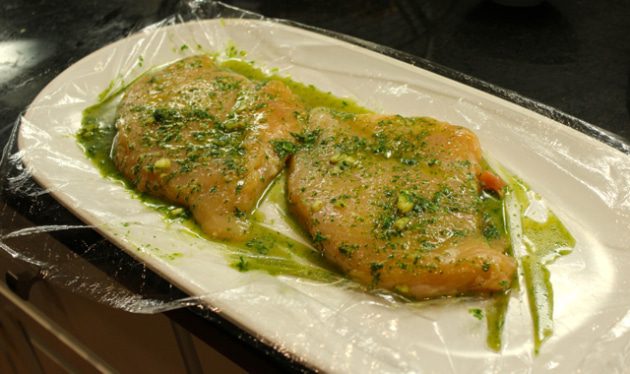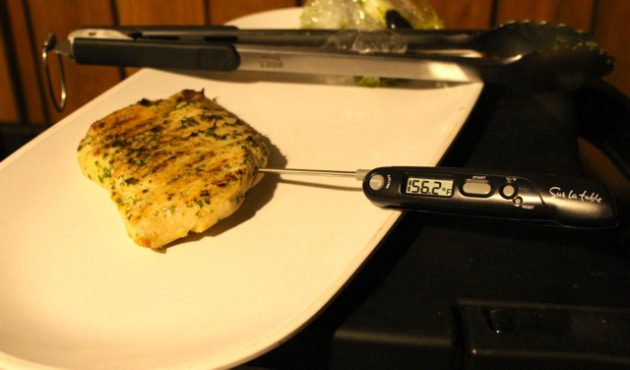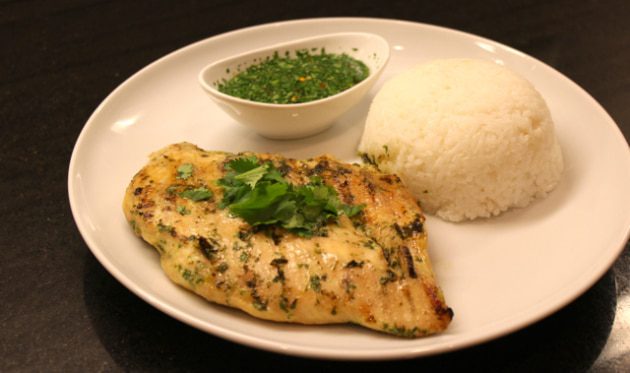 Ingredients:
2 jalapeño peppers, seeds and ribs removed
3 cloves garlic (2 for the chicken marinade, 1 for the dipping sauce)
1/2 cup lightly packed cilantro, plus 1 tablespoon chopped cilantro
2 tablespoons Asian fish sauce
1 tablespoon olive oil
1 teaspoon sesame oil
1/2 teaspoon salt
4 boneless, skinless chicken breasts (about 1 1/3 pounds in all)
6 tablespoons rice-wine vinegar
1 tablespoon sugar
1/4 teaspoon dried red-pepper flakes
1 1/2 tablespoons water
Directions:
For the chicken coating, puree the jalapeños, 2 garlic cloves, the 1/2 cup cilantro, fish sauce, olive oil, sesame oil, and 1/4 teaspoon of the salt. The ingredients can be pureed in a food processor, blender or using an immersion blender (my method).
Clean the chicken breasts and remove any excess fat.
Place the chicken on a lined (saran wrap) shallow dish and coat it with the cilantro puree. Place in the refrigerator while the dipping sauce is prepared.
In a small saucepan, bring the vinegar, sugar, and the remaining 1/4 teaspoon salt to a simmer, stirring. Simmer for 2 minutes. Pour the liquid into a small glass or stainless-steel bowl and let cool.
Grill, broil or cook the chicken until it reaches an internal temperature of ~150°.  On the grill it took me 9 minutes (4:30 on each side).
Once the vinegar mixture has cooled, add the minced garlic, the 1 tablespoon chopped cilantro, the red-pepper flakes, and water. Serve each chicken breast with a small bowl of the dipping sauce alongside.