I'm not really sure what to call this…
It's pretty much summer. It's getting hot but we are trying not to use air conditioning yet. Hot weather calls for a cool treat, and I want a cool treat more often than not. I don't know about you but I can't be eating ice cream every day. Not that I wouldn't want to, I'm just not sure my body would like it very much.
Enter three solid gold ingredients: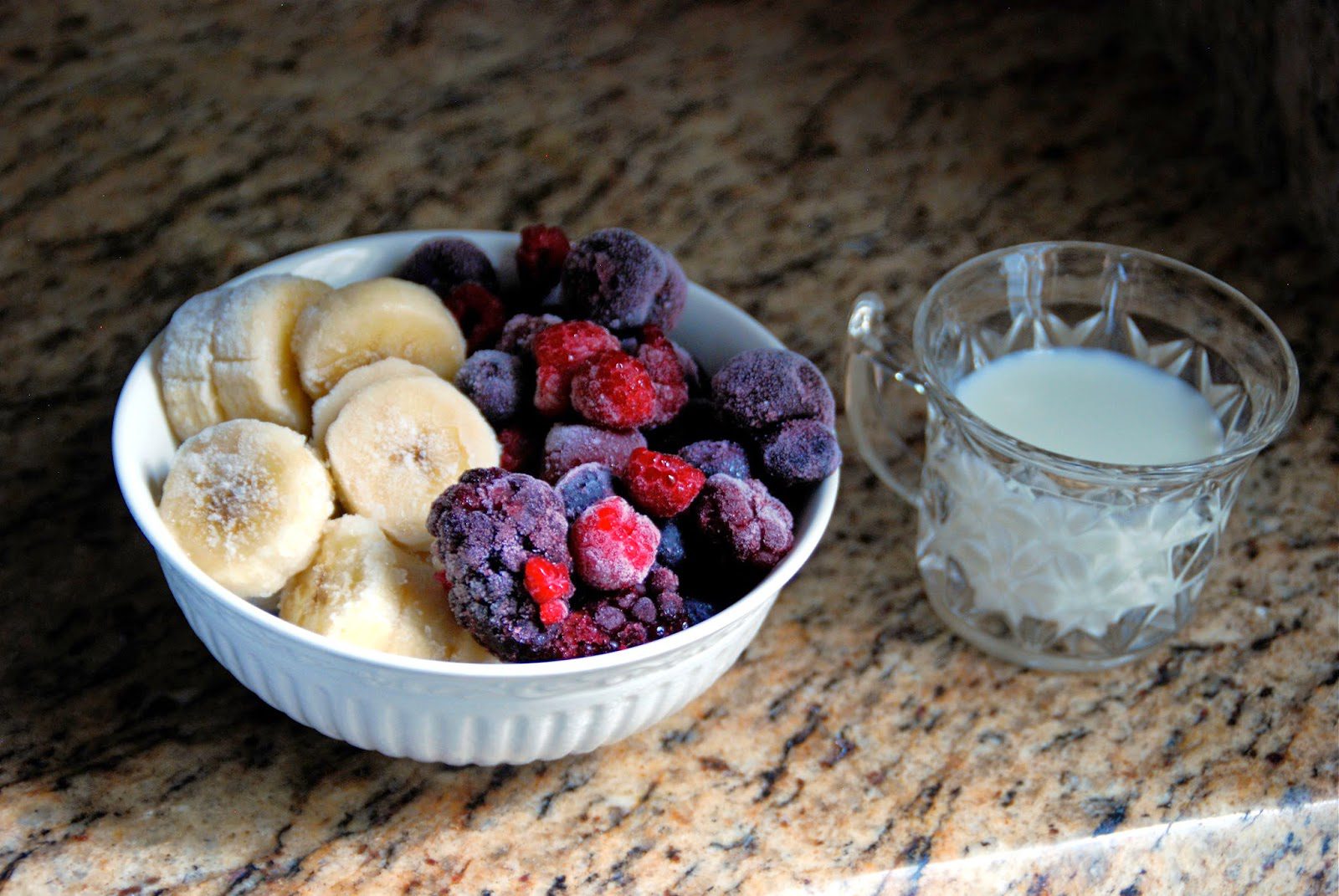 A super ripe (think seriously brown and spotty) banana – sliced and frozen – a cup of berries, and 1/4 cup milk (the type is your choice). That's it! Frozen berry delicious bliss.
It's pretty simple. I make this in my blender, but a food processor could work too. Simply add your frozen berries, frozen banana, and milk to the blender and, well, blend. Stop a few times to scrape the sides and make sure there aren't any chunks. When you're done, it should look like this: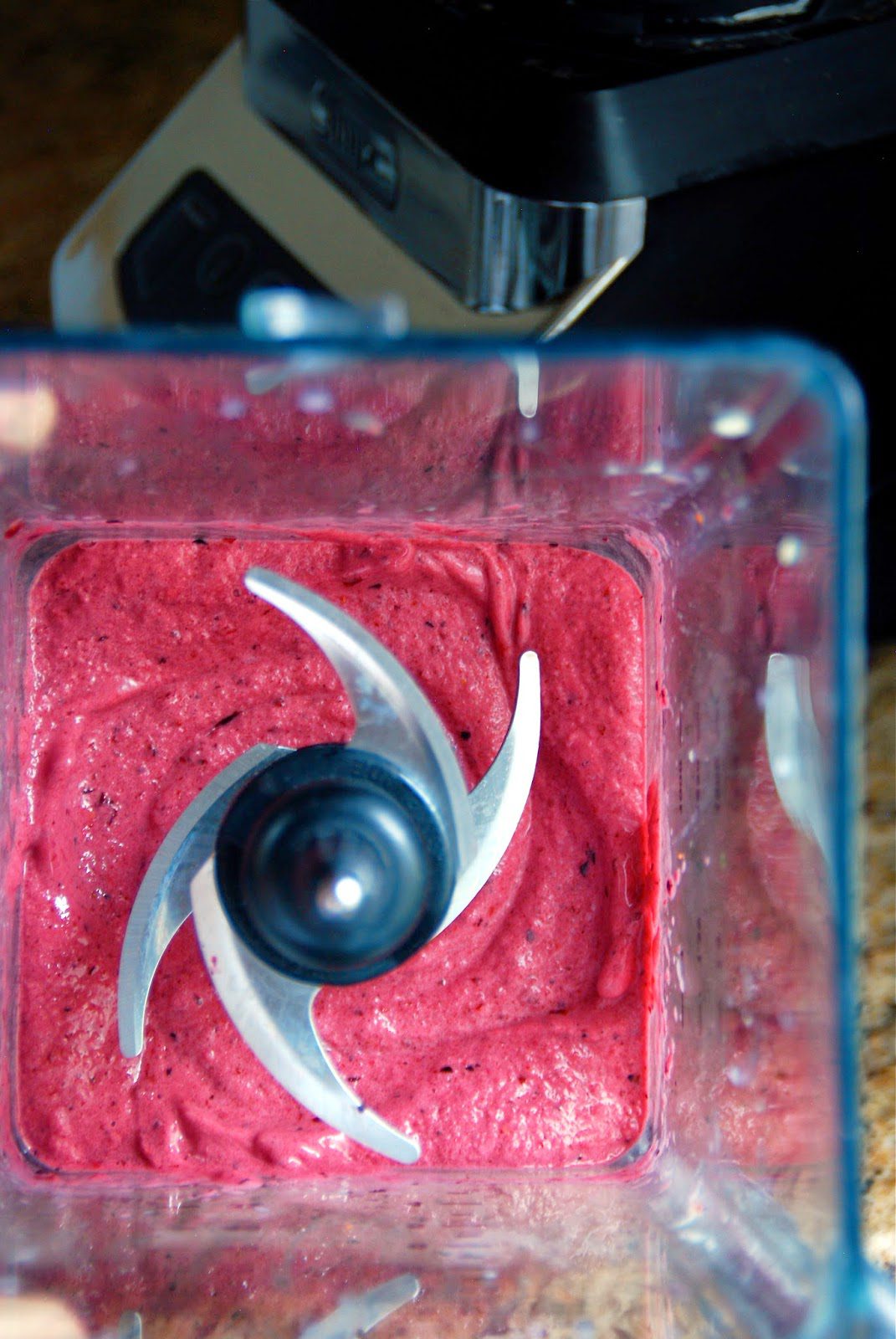 Isn't that gorgeous?! I'm really loving the Cherry Berry Blend from Trader Joe's. Truly, you can eat it right now at this stage. It's thick, creamy, and just fruity perfection. The only (very tiny) downside is that it doesn't present so well just yet. If you like, scrape it into a tupperware container, seal and freeze for 15 minutes to help it firm up. You can freeze it longer but you will need to let it thaw out a bit before you eat it.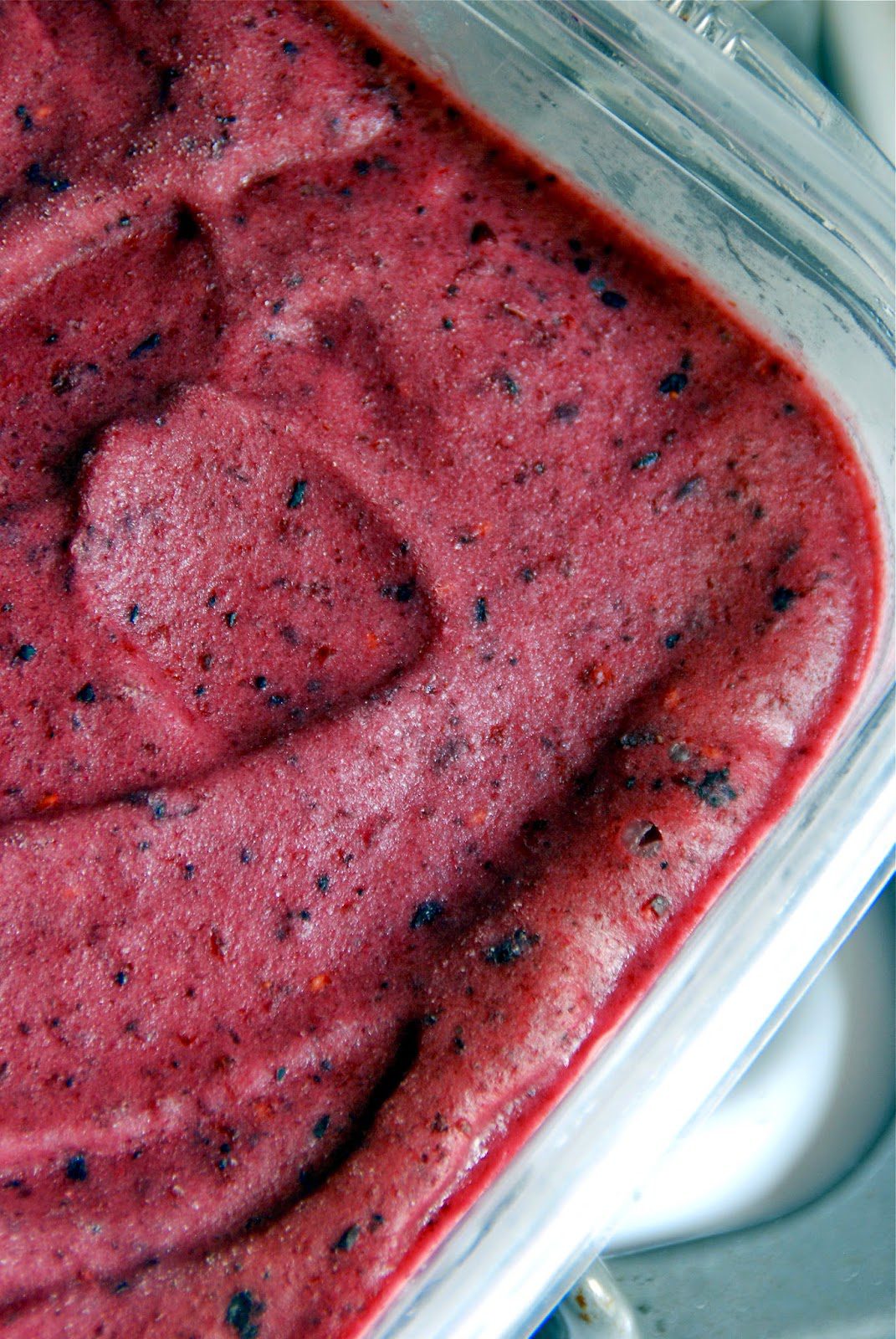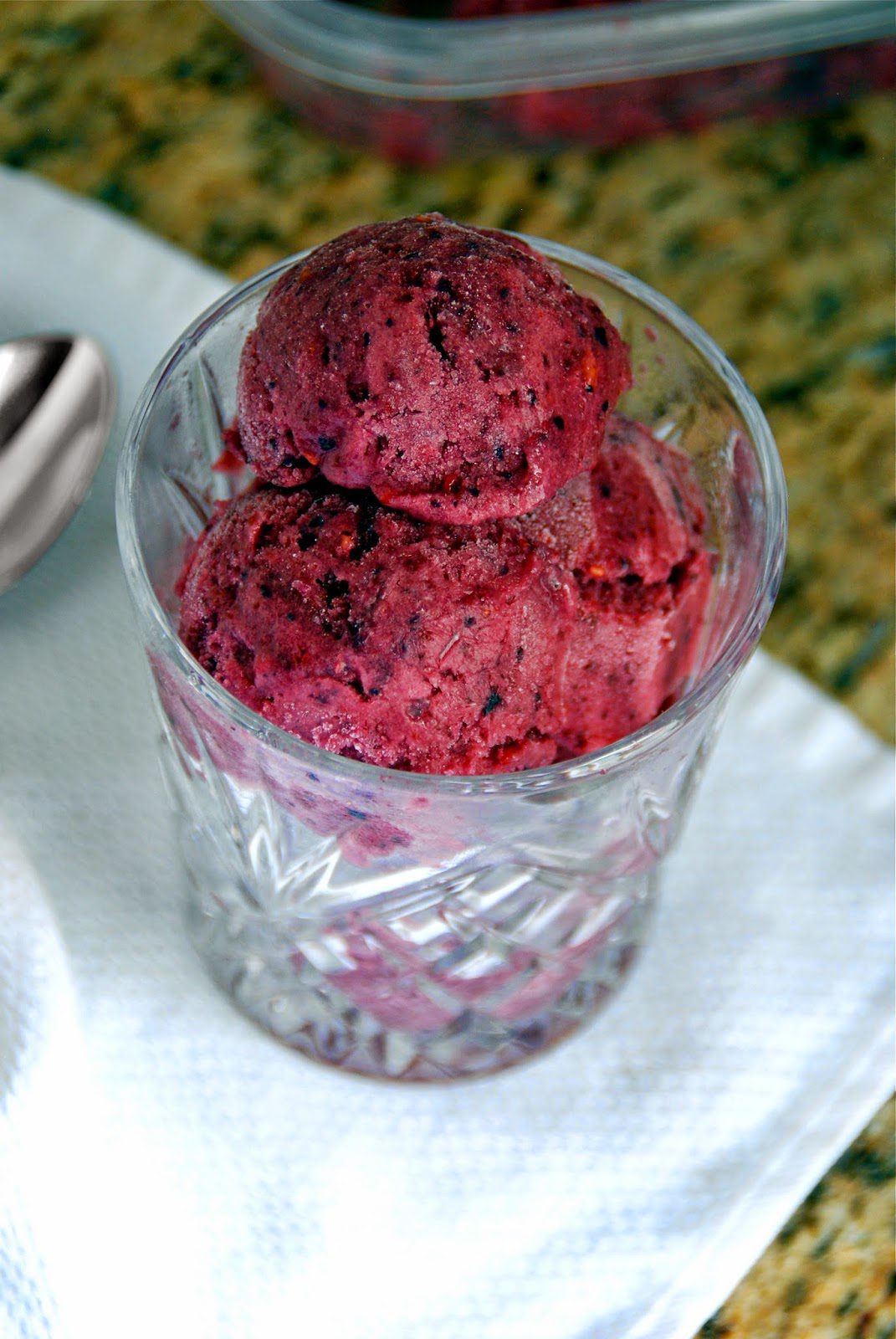 I highly recommend eating out of a gorgeous glass.
This is a great dessert. Only natural sugars, full of fruit, fiber and antioxidants, and can be made totally fat free and vegan.
Berry Cream Ice
Yield: 1 giant serving
Ingredients
1 very ripe banana, sliced and frozen
1 cup frozen berries
1/4 cup milk
Add all ingredients to blender or food processor and blend until very smooth. Enjoy immediately or scoop into an airtight container and freeze. If eating after freezing for longer than 20 minutes, allow time to sit at room temperature and soften before eating.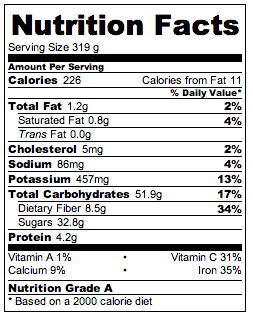 (these stats are for cream ice with 2% milk)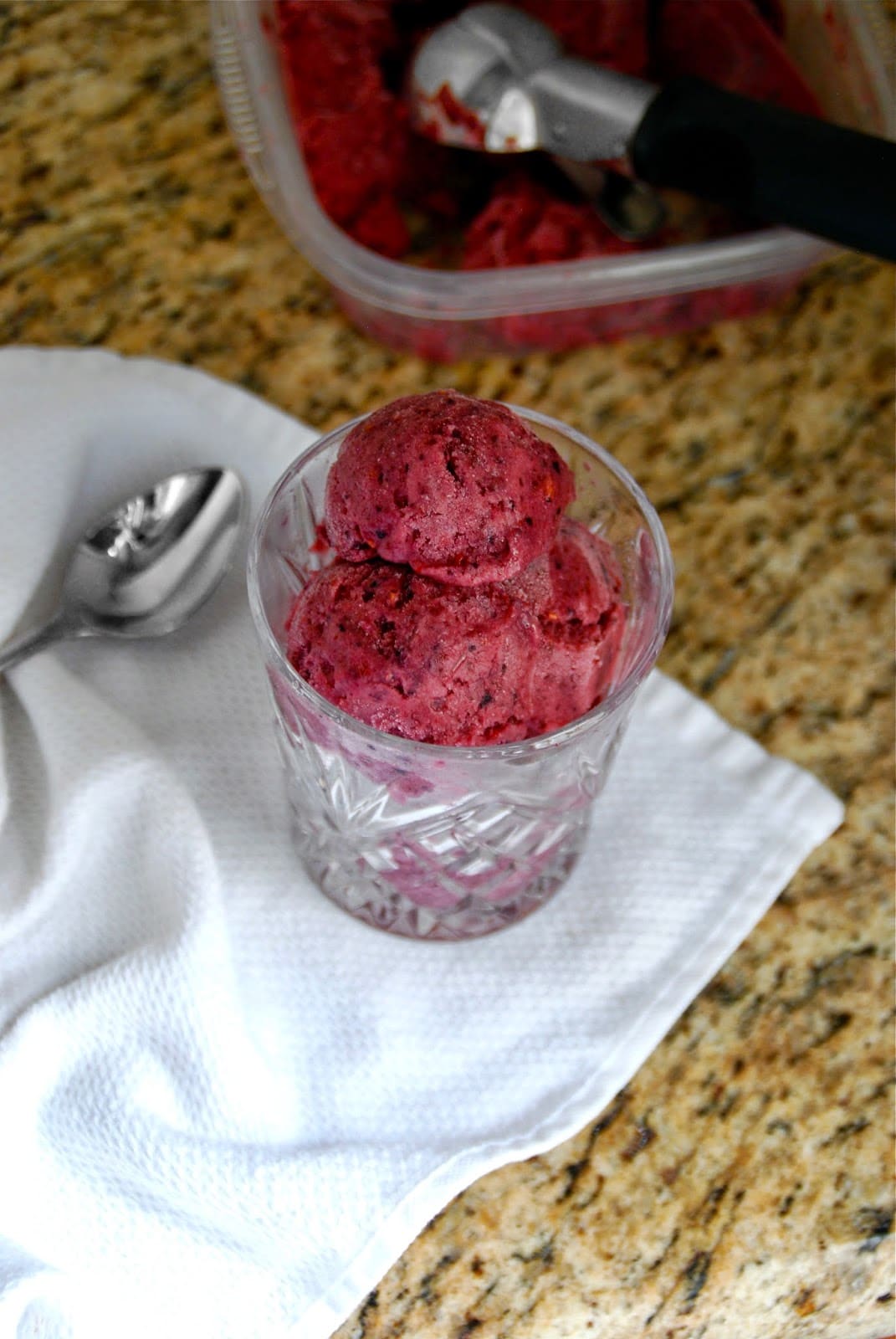 I'm hoping to post a killer calzone recipe soon before the weather makes me want to eat everything cold! This time next week I will be in England and I am seriously beyond excited! I hear the weather won't be hot enough to warrant icy desserts yet though…