Hello, my lovelies! I'm so sorry I missed a few posts earlier this week. I've missed you all terribly. I went to Kelowna, BC to visit my mom and I thought I would have time to whip up some posts each morning but my mom packed our schedules so tight, there just wasn't time. So many activities! Anyways, to make up for it, I've got the best dish I had on my trip and I'm going to share it with you. This was honestly the BEST. I will never go back to eating corn on the cob any other way. And this chipotle butter!? Forget about it.
As a double bonus, it just so happens to be my birthday today. This recipe is birthday approved. It's so delicious, it's like a present! Do you guys have anything that you have to have on your birthday? Any food traditions? Let me know in the comments.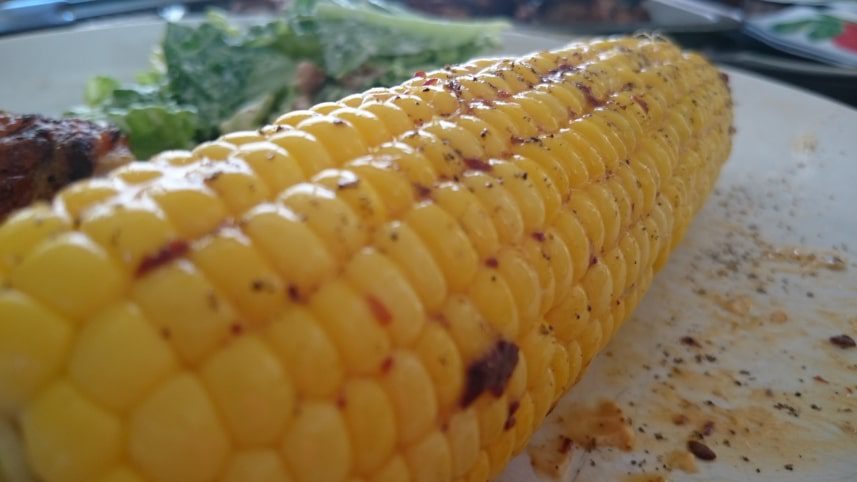 Ingredients
1/2 cup butter
1½ tablespoons minced and seeded chipotle chilies
2 teaspoons lime juice
1/4 teaspoon of salt
1/4 teaspoon of pepper
1 tablespoon olive oil
Corn on the cob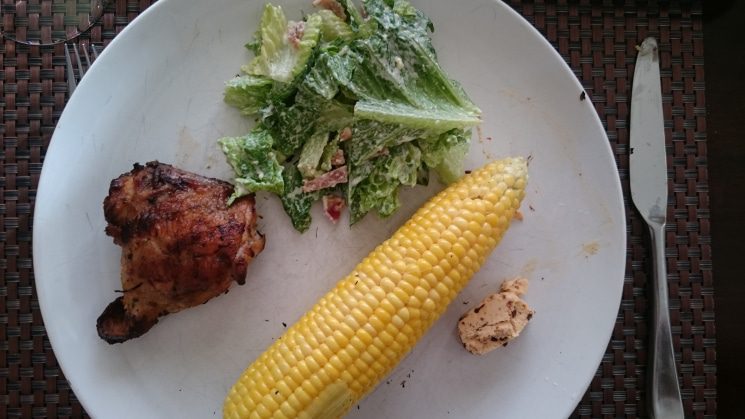 Directions
Barbecuing corn on the cob is kind of tricky. Follow these directions exactly and it will be perfect every time.

Peel back the husk on your corn until the silk is showing, but keep the husk on the cob. Discard the silk.
Shuck your corn until there are only 2 layers of husk remaining.
Submerge your corn in water for 10 minutes. Shake off any excess water when you remove from the water.
Rub the olive oil onto the corn.
Turn your barbecue on to medium heat.
Cooking time is fifteen minutes. Put your corn on the barbecue and let it cook on each side for about 3-4 minutes or until there are some grill marks on that side. When the whole corn has some nice grill marks and the end is slightly browned, move it off the direct heat until the full fifteen minutes are up.
Put some chipotle butter on that corn!

Chipotle butter: Mix softened butter, chipotle chilies, lime juice, salt and pepper together. The best way to store this is to mold it into a small log, wrap it in wax paper and put it in the freezer. Then, when you need to use it, cut it into 1/2 inch medallions and put these individual servings on each person's plate.
Eat!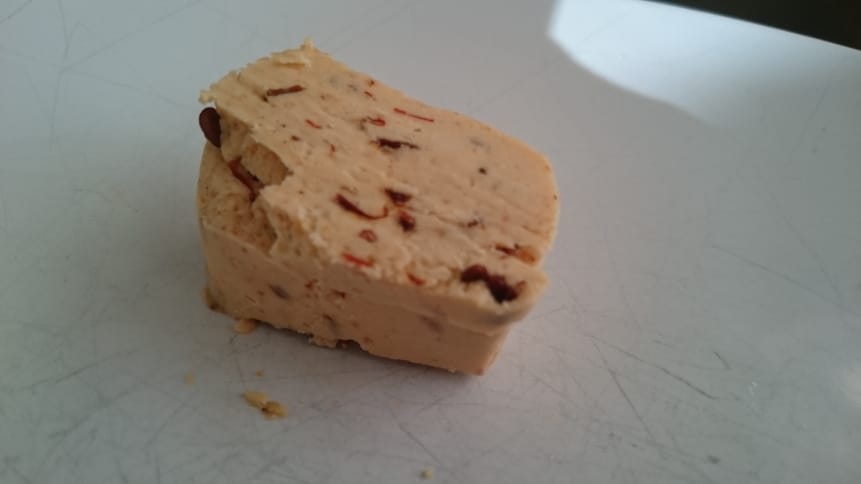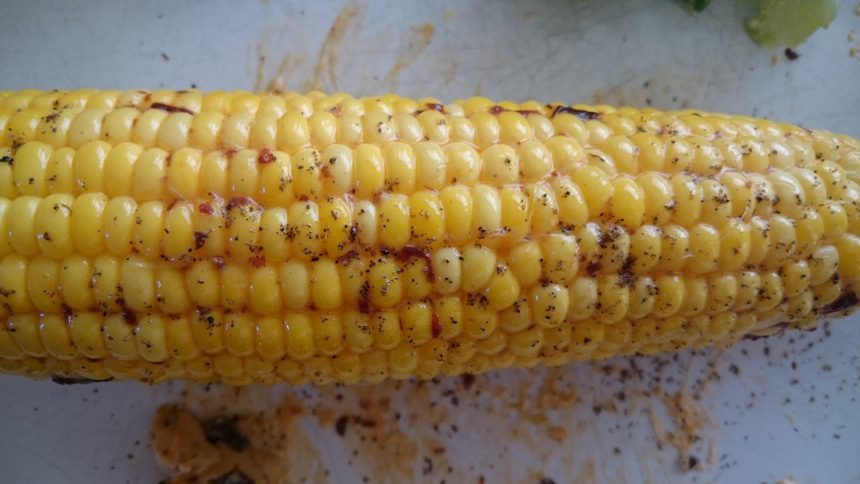 I hope you guys love this recipe as much as I do!