I was really intimidated at the prospect of grain free vegan baking. I allowed well-meaning cautionary tales of dry and crumbly baked goods keep me from even making a solid attempt for several months. So at first, I played it safe and took the conservative route of baking with buckwheat flour (the substitution ratio is really simple at 1:1 to wheat flour – and it's a fruit, not a grain!). The recipes were successful, sure, but a total flop in the flavor department as far as I was concerned. I love the nutty addition that whole grains impart, but my picky palate can't get past the pungent earthiness buckwheat unabashedly exudes. Some people love it, and that's cool, but it's just not for me.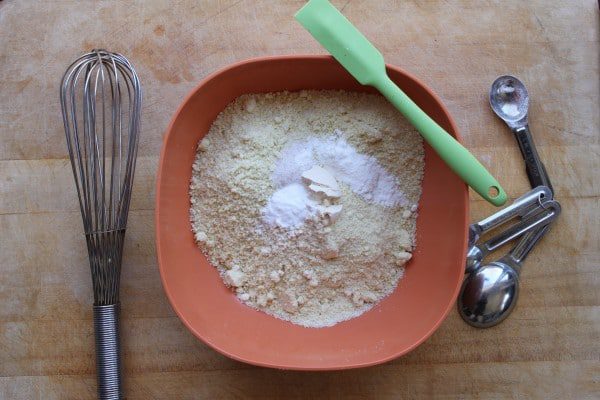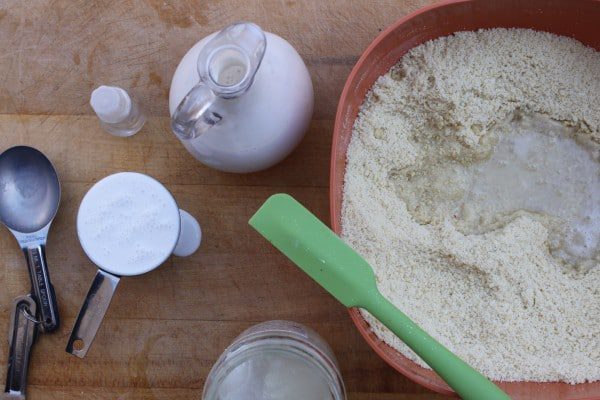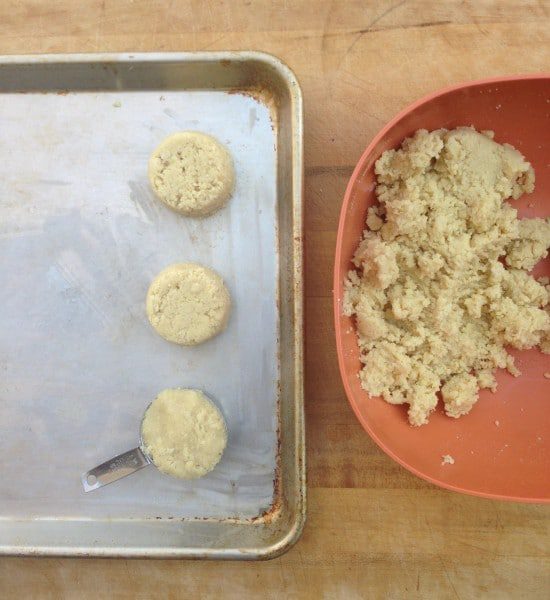 I love that the fear of failing with almond and coconut flour only caused me to fail with buckwheat. When I think about it, there's an absurd amount of missed opportunities and unattempted projects I've allowed the fear of failure to shy me away from – this blog almost one of them! If you don't try you can't fail, amirite? How silly and how senseless! I've noticed how quickly and how often I attempt to avoid failure, going so far as trying to "mentally prepare" for a worst case scenario, hoping I'll be better equipped to deal with it when the time comes. Luckily, I've learned that preparation period is actually harder to go through than the event itself ever is. Working through the fear of failure has been a reality check of scaling back perfectionism, lowering unrealistic and unobtainable expectations, and most importantly it's been yet another reminder to extend grace to myself and to take things one step at a time. (Um, are we still talking about biscuits?!)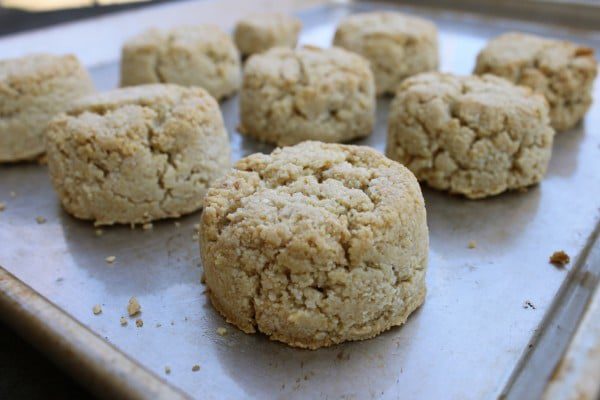 My only regret is not trying these sooner – we had A Very Buckwheat Thanksgiving, and while it was better than nothin', these Almond Flour Biscuits would have surely received a warm welcome at our table and the honor of staring role in the stuffing! They're savory, like a good biscuit should be, and hold together well with a delicate but sturdy crumb. I bake a big batch every week and one usually finds a special place on my dinner plate. They're wonderful au nautrel, perfect for biscuits and gravy, great for strawberry shortcake, and while it's a bit of a stretch, if you close your eyes and imagine hard enough, they're almost like beignets from Cafe Du Monde when drizzled with warmed honey and sprinkled generously with cinnamon! (almost. actually not at all. I choked on the mound of cinnamon and it reminded me of inhaling powdered sugar and nearly dying in New Orleans. slight exaggeration.)
Moral of the story: grain free vegan baking is not hard, and you can do it – but only if you try.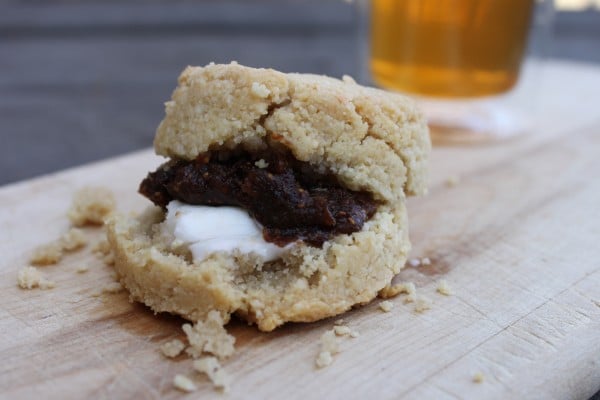 Almond Flour Biscuits
Makes 8-9 biscuits
2 1/2 cups Almond Flour
1 tbsp Coconut Flour
1/2 tsp Salt
1/2 tsp Baking Soda
1 tsp Baking Powder**
1/4 cup + 1 tbsp Coconut Oil, gently melted***
3/4 cup Coconut Milk, canned full-fat
**I make my own baking powder to ensure it's grain free. Make a large batch by sifting together 1 part baking soda, 1 part cream of tartar, and 2 parts arrowroot powder, then store in a glass jar at room temperature.
***I microwave my coconut oil on high in 30 second increments until it's just melted, and then I pour it into my measuring cups/spoons.
Preheat oven to 350* F.
Lightly oil, parchment paper, or Silpat a baking sheet and set aside.
In a medium sized bowl, mix dry ingredients together with a rubber spatula, stir in the coconut oil, and then add the coconut milk – blend until completely combined. Scoop out the dough with an oiled 1/4 cup measure and then tap rapidly against the baking sheet to "un-mold" the biscuit, leaving about an inch apart.
Bake 18-25 minutes, until lightly browned and fragrant.
Store in an airtight container, refrigerated, up to one week. I always reheat them in the toaster oven!