5 Minute Clean Nacho Cheese Dip!
The end of Christina's Clean Challenge is drawing near and I must admit that I cannot wait to have a slice of gooey, cheesy, amazing vegan pizza from my favorite St. Louis pizza joint while I am home for the holidays! That said, I didn't want to end this cleanse begrudging myself for making such a big commitment right before the holidays. I also don't want to end and restock my kitchen with tons of processed vegan treats. My hope is that when this is all over I am able to keep my diet clean and allow the processed vegan goodies in with balance.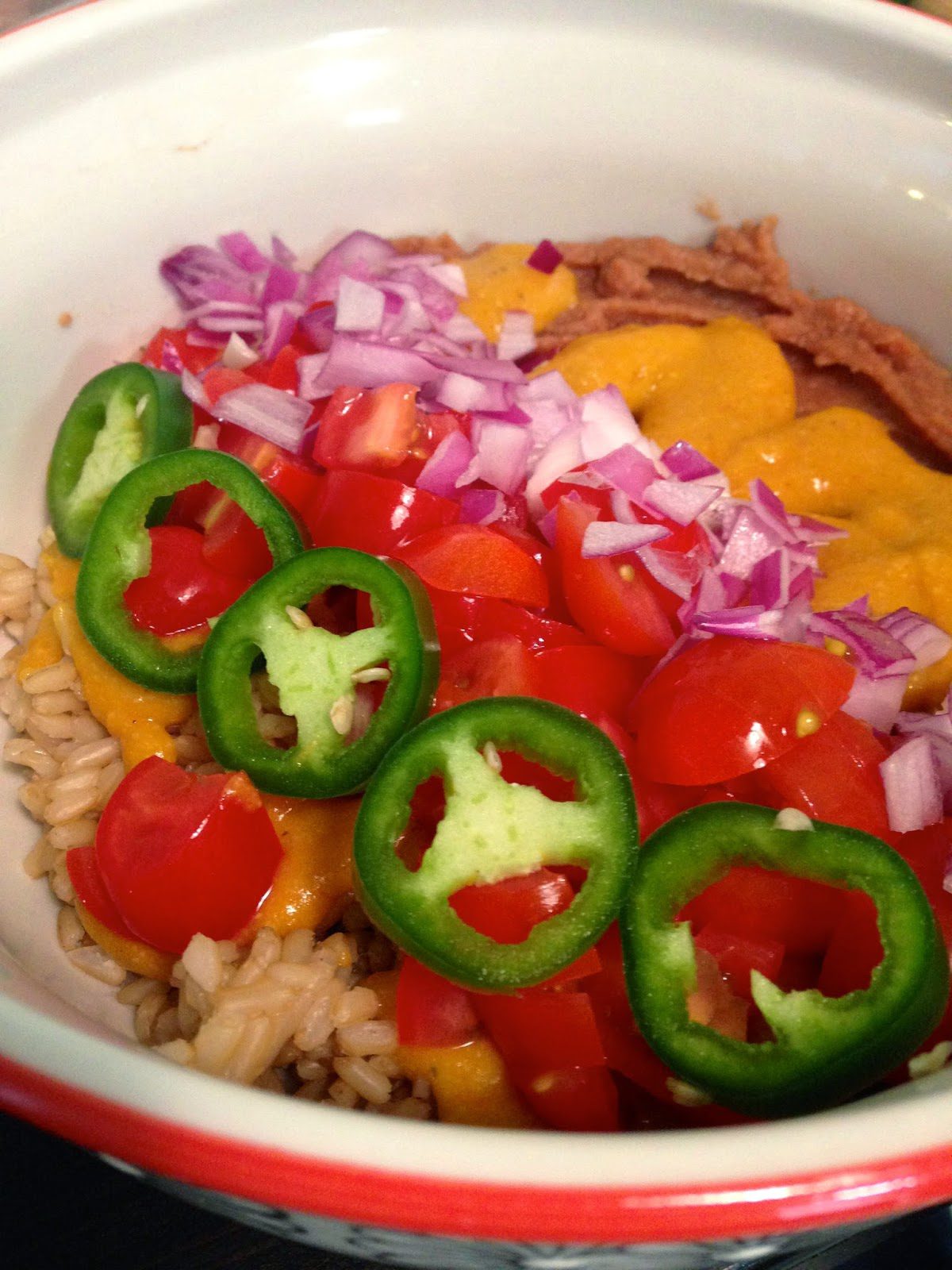 One of the most important things I have learned about nutrition over the years is that your diet is a bank account. If you spend $500 on a purse one day, you can't do that again the next day (at least not on my budget!) The same goes for food. Bagels are fine. Whole grain bagels are better. Tofu cream cheese is better than dairy cream cheese. But even whole grain bagels with tofu cream cheese are still anexpensive purchase. As I move forward, my goal to remember to balance. I feel that recipes like the one I'm about the share keep me honest about that. I have to feel that I am indulging something!! That's what this recipe does… it makes me feel like I am eating bright orange nacho cheese that I'd find a concession stand, but I'm reaping all the benefits of a clean diet! It's truly a win, win. 
This recipe is so simple, it can be made in 5 minutes! It's also 100% dairy free, soy free, gluten free, and GUILT free. Once you make it the possibilities are endless. I chose to use some of this batch in a festive burrito bowl that was both filling and delicious. Last night as I tried it with my loyal taste-testing boyfriend, we enjoyed it with black bean and corn salsa and brown rice crackers. This cheese could easily be the base of mac n' cheese or a casserole, too.
INGREDIENTS:
1 cup cannellini beans, drained and rinsed
2/3 cup canned pumpkin
1/4 cup unsweetened original almond milk
1/4 cup nutritional yeast
1/4 tbsp. salt
1/2 tbsp. garlic powder
Cayenne pepper, chipotle powder, creole seasoning, etc. to taste!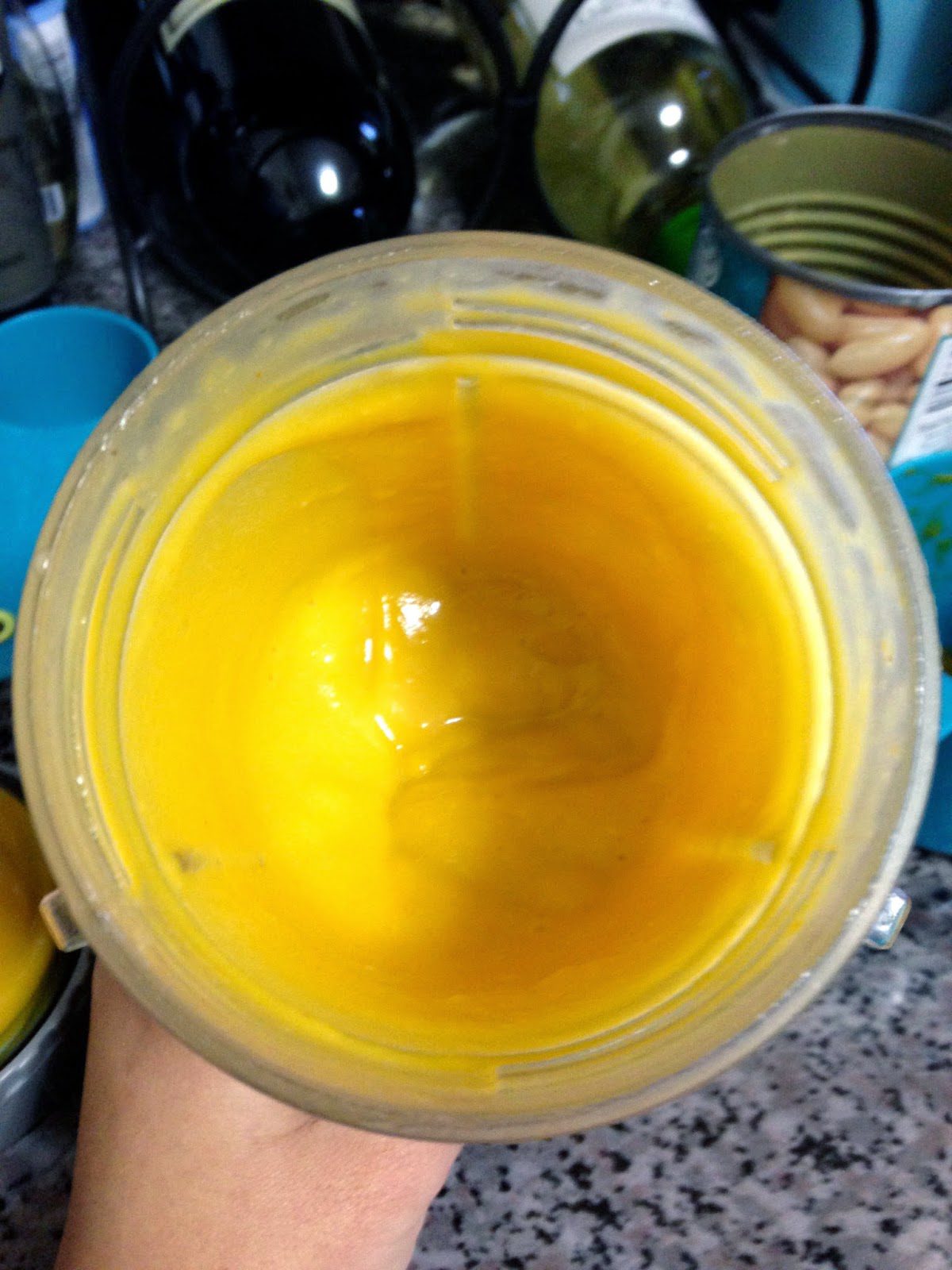 INSTRUCTIONS:
1. Combine cannellini beans, pumpkin, and almond milk in a blender. Blend until smooth.
2. Heat queso in microwave or over stove top gradually stirring in spices
3. Serve with tortilla chips, salsa, or over a yummy burrito bowl photographed below!