This is a super dense & delicious loaf thats gonna make your kitchen smell like heaven. I like it toasted with extra PB, maple and banana….ohhhhhh baby. Also if you have any special dietary requirements like Vegan, Paleo, GF, refined sugar free or just want to eat something yum then this could be a good one for you…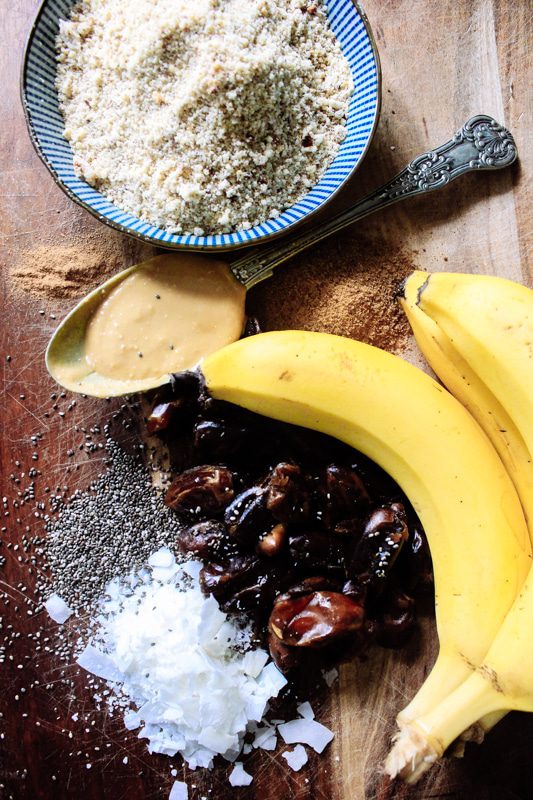 Ingredients
part 1.
3 mashed ripe bananas (spotty if you have them)
1/2 cup Peanut butter
1/2 cup pure Maple Syrup
1/4 cup coconut sugar
1 tsp vanilla powder
2 chia eggs (see notes)
1 pinch salt
2 tsp ground cinnamon
1/2 cup chopped dates
1/2 cup shredded coconut
Part 2.
3 cups Almond meal
1 1/2 tsp baking powder
1 1/2 tsp baking soda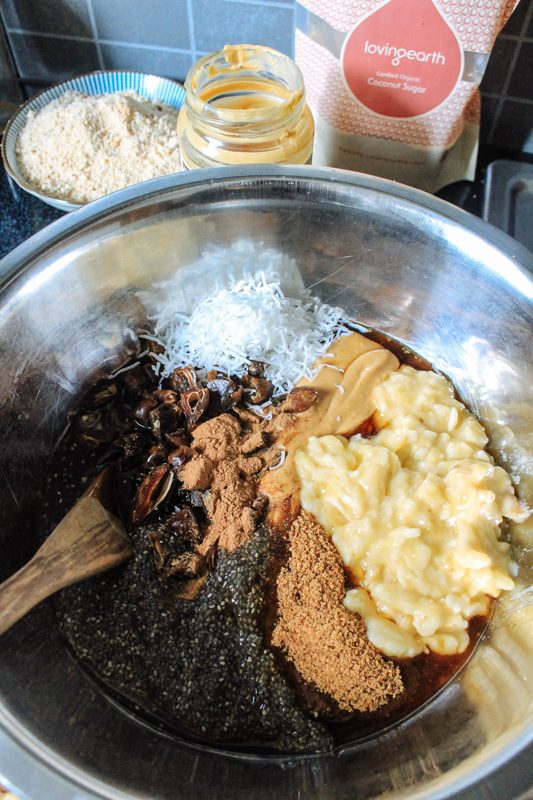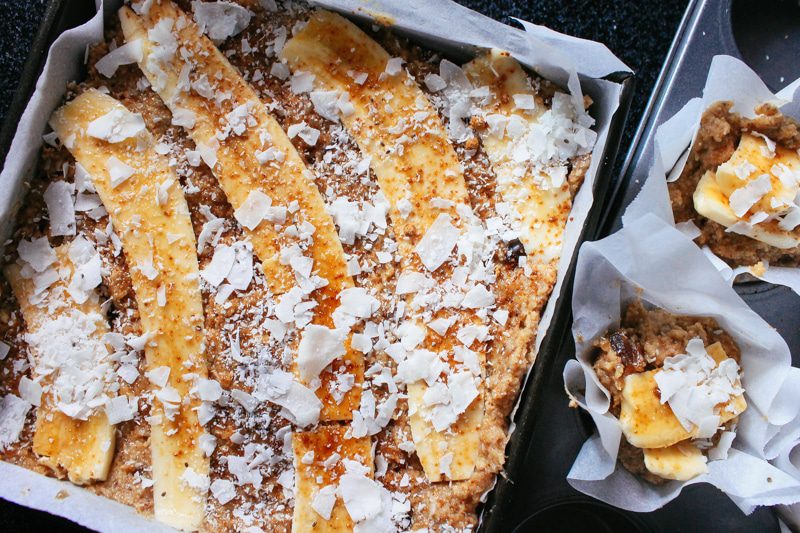 Method
1. Preheat oven to 180degrees
2. mix all of part one in a mixing bowl
3. add part two and mix until combined
4. pour into loaf tin, I had a little bit left over so I just made some muffins on the side
5. Optional but I sliced some extra coconut sugar and banana on top before baking so the sugar caramelised while baking
6. bake for 25 mins or until golden brown
Enjoy!
Notes* Chia Egg: this is a vegan alternative and binds the same way that a to a regular egg would. all you need to do it soak chia seeds in water for 15 min before use, the chia to water ratio is 1 chia egg = 1 tbsp of chia in 3 tbsp of water