My husband had all the guys over to watch their college football team's first game of the season, so naturally I took that as an opportunity to make several yummy game day appetizers. To keep the kids entertained we invited the cousins over to play while the guys watched the game. I decided to add a special treat for the kids to the appetizer menu. This easy fruit dip was the perfect snack. I served it with a plate full of sliced apples and set it on the counter so that the kids could help themselves as they went back and forth between the playroom and outside. Not only did the kids love it but the guys loved it too!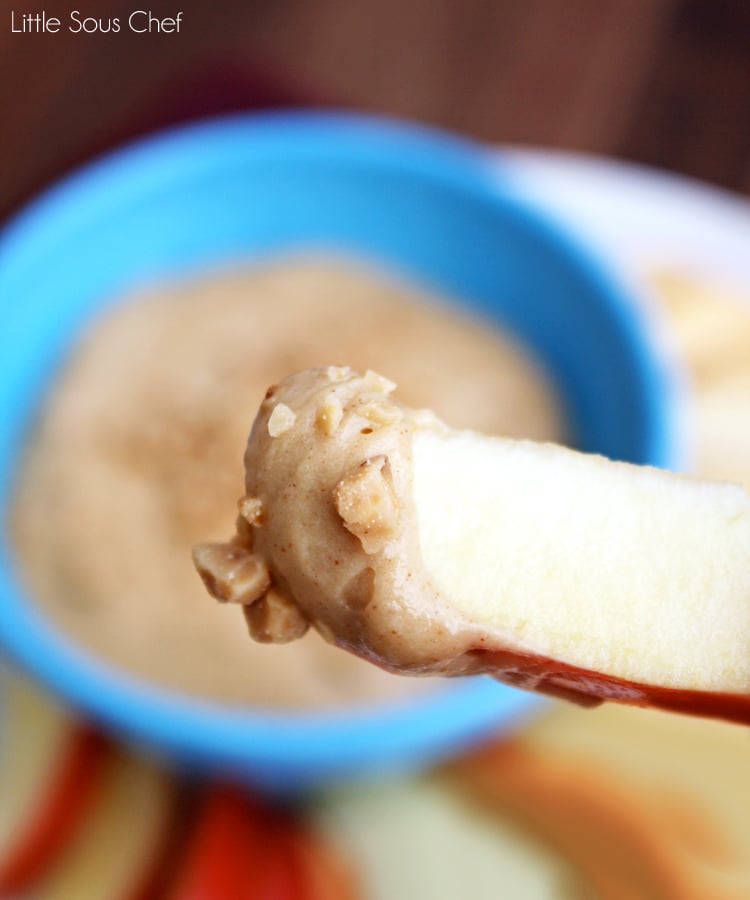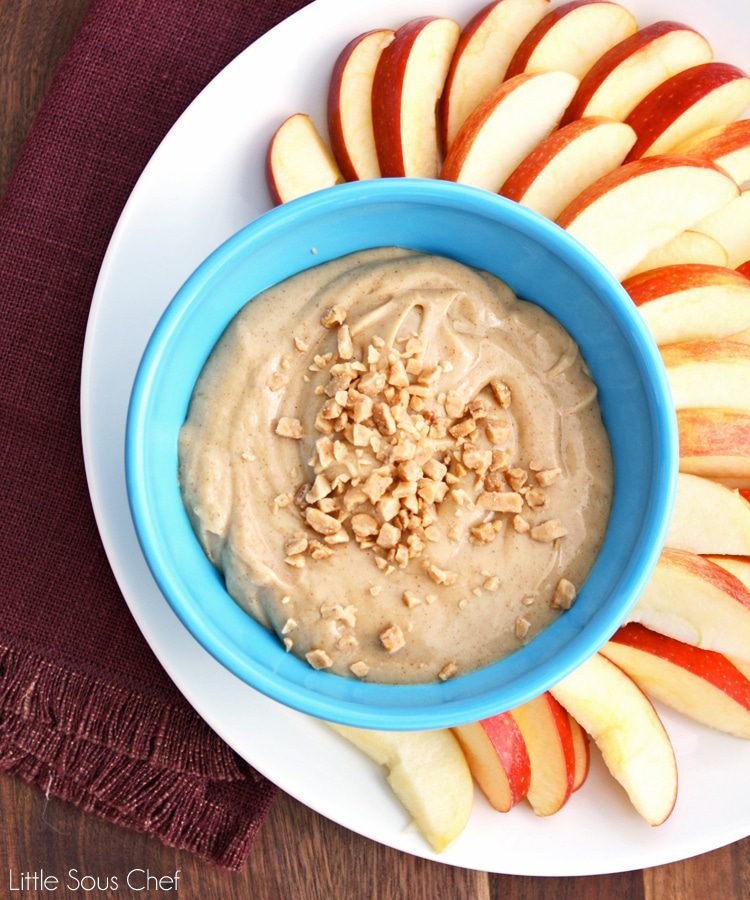 Toffee Brown Sugar Fruit Dip
Ingredients
8 oz cream cheese, at room temperature
2/3 cup brown sugar
2 teaspoons vanilla extract
1/2 teaspoon ground cinnamon
Heath toffee bits
assorted fruit (sliced apples, bananas, strawberries, etc.)
Directions
Pour cream cheese and brown sugar into a medium bowl.
Cream together with an electric hand mixer.
Add vanilla and cinnamon and mix until smooth.
Transfer dip to a serving bowl if desired.
Sprinkle the top of the dip with toffee bits.
Serve immediately or keep refrigerated.