I've been enjoying the crisp cool nights  these past few days here in Los Angeles . Makes me want to cuddle into my bed with a hot cup of pumpkin spice rooibos tea (which you can purchase at Trader Joes) and have my cinnamon apple spice candle burning all night. Getting right into the Fall mood!
While I was at the farmers market this past weekend, I came across  a new type of winter squash called acorn squash. Here is a list of different types and description in case you wanted more information.
Fun fact: An acorn squash is not as buttery as other winter squash but does still carry a nutty flavor. They can be baked or stuffed with rice, but I subbed out with my favorite, quinoa.
This is ahnestly very simple and delicious! The hardest part was trying to cut open the squash. Please be EXTRA careful…acorn squash has very tough skin!
Ingredients: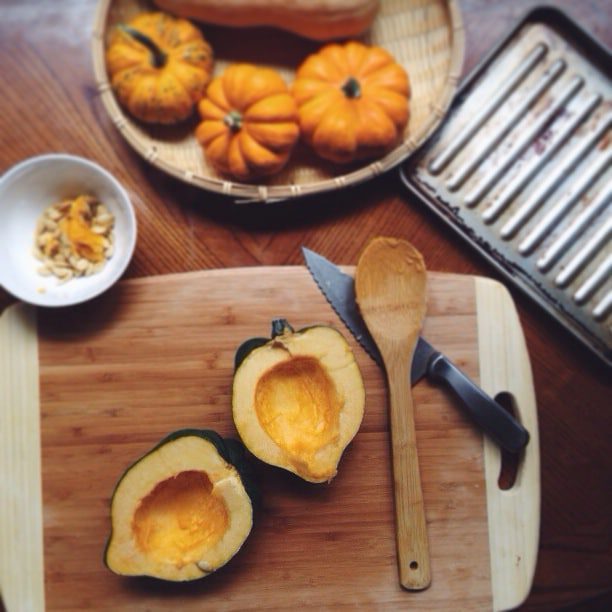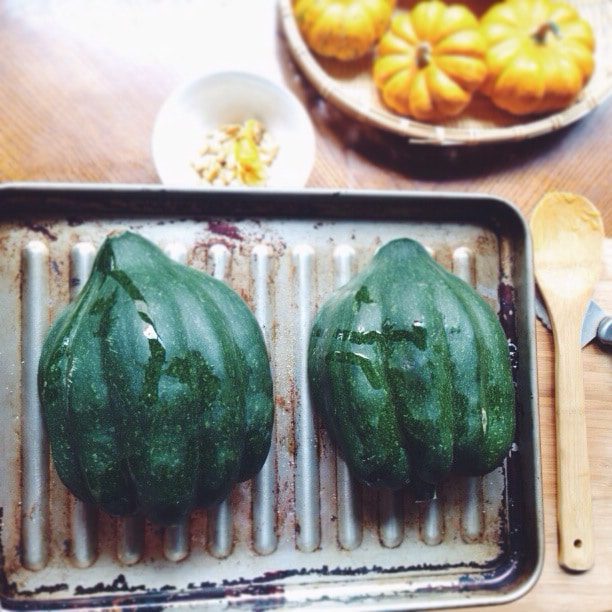 Steps:
1.) Preheat oven to 425 degrees. 2.) Using a sharp knife, carefully slice the squash in half, lengthwise. Remove the seeds and string. Coat the inside of both squash slices with a little olive oil and season with a little kosher salt and pepper. Place on a baking sheet, cut side down. Bake for 25-30 minutes or until tender.
3.) Meanwhile, in a small skillet lightly toast the walnuts, making sure not to burn them. Set aside.
3.) In a separate medium skillet, heat a little olive oil and add kale, thyme, and garlic powder. Stir-fry for about 2 minutes until seasoning is well incorporated.
4.) Toss in cooked quinoa, toasted walnuts and lemon juice. Stir for another minute. Set aside.
5.) Generously spoon in the quinoa mixture to each squash and plate.