At my supermarket there is a fancy area for fresh pasta which I never really go to. It's a conscious decision. The pasta pieces lie flour-powdered and on display and sometimes I really really want to buy them.
I don't though. I need money for soap and vegetables.
Savvy.
I buy regular dried-out pasta along with the rest of the populace. Barilla and Panzani have done me well all these years (and I am grateful. I am.)
Then again, you could justmake your own fresh pasta luxury aisle-style.
WHY does it always take me so long to come to this conclusion?
Yes we can!
Italian Mamas in Italia do it. Little Laps in Lapland probably don't do it.
but let's do it.
let's fall in love (with pasta)
and Cole Porter!
You will need:
per person:
100 g of plain flour (bread flour, Type 45)
1 egg
1 tsp dried herbs
1/2 tsp salt
For the toppings:
A punnet of baby tomatoes
goat's cheese
olive oil
How?
1. Pour the flour onto a workspace and create a well in the middle with your finger. Crack the egg (s) into said well. As you can see I did not create a deep enough well and consequently my egg was not adequately housed. Whatever.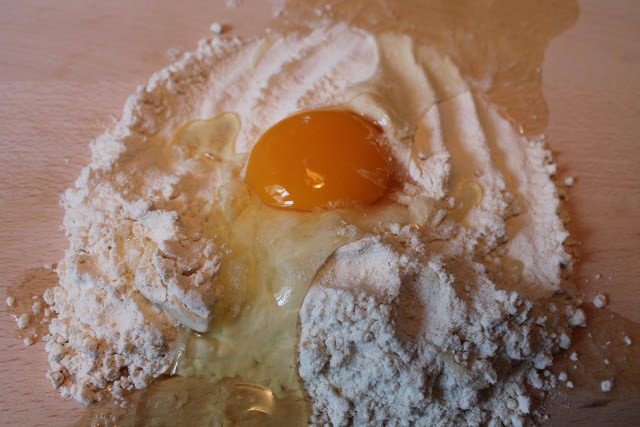 2. Add the salt and incorporate the ingredients with some kneading and bashing and dough handling. Hit the dough, pull it apart, put it back together for a few minutes and then roll it into a ball.
3. Add the herbs on top of the dough. Of course you do not actually need to add herbs but I think it makes it look so special and homemade.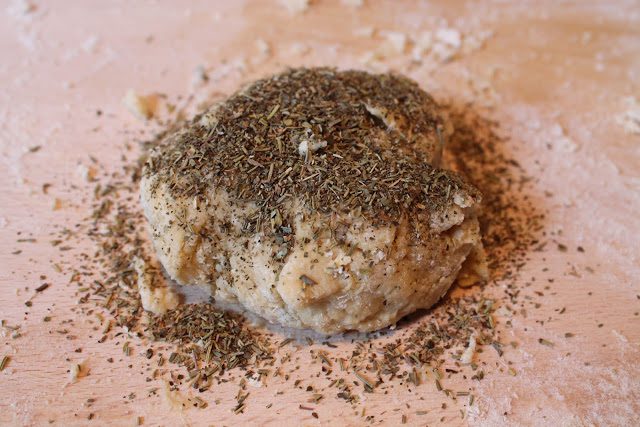 4. Roll out the dough as thin as you can with a rolling pin/tall cocktail glass. I find it best if I work on a floured surface and I like to put flour on my hands too. Like a gymnast! Then cut the dough into thin strips with a knife. (about 1/2 cm)
5. Pull each strip apart into little pasta pieces. They don't have to be equally-sized. Maybe around 3/4 cm?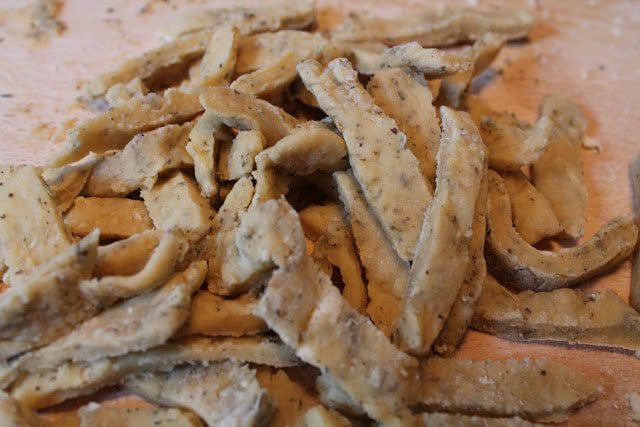 6. Boil a pot of salted water and throw the pasta pieces in for five minutes. Taste one piece and if you think it needs more softening by all means continue to boil the pasta for a couple more minutes.
7. Serve with olive oil, coarse salt, a healthy helping of baby tomatoes and a couple of rounds of goat's cheese.
I was going to say something in Italian but then I felt embarrassed.