When I was small, we lived near one of the biggest sugar factory in Thailand. About this time of the year, the road would be full of sugarcane trucks. The sugar factory bought sugarcane from the farmers and made sugar. One of the outputs from this process was the dark fine ash from the sugarcane. The factory dumped it in the big yard and also sold it as the fertilizer back to the farmers. It was cheap and supposed to be good for the soil. When we left it on our land for few weeks, this mountain of black ash sprouted white tiny and delicate mushrooms. These mushrooms were very popular among the locals. They were great for curry, chutney and stir fry dish. My mom made the best stir fried mushroom with eggs. It's very simple and delicious.
Of course we won't get these rare mushrooms here in India and many other parts of the world. So I substitute them with button mushroom or oyster mushroom.
Stir Fried Mushroom with Egg
Ingredients: (4 servings)
250 gm button mushroom- sliced
2 large eggs
4 cloves garlic-minced
1 tbsp oyster sauce
1 tbsp soy sauce
1/2 tsp sugar
1 tsp crushed white pepper
Few coriander- sliced (you can use spring onion or scallion- finely sliced)
1 tbsp oil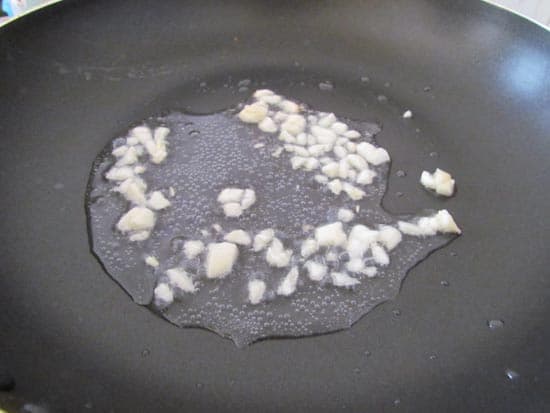 Heat oil in the pan over the medium-high heat.
Add garlic and stir until golden brown.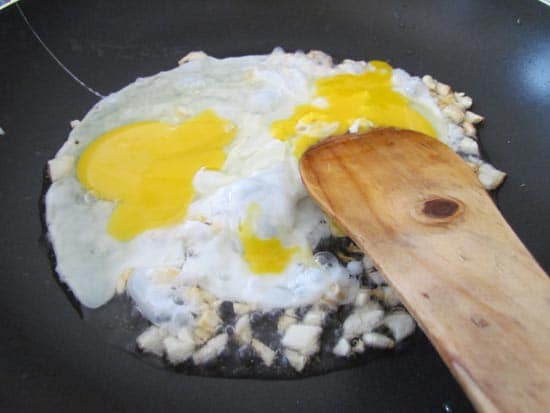 Crack eggs in and roughly scramble them with wooden spoon.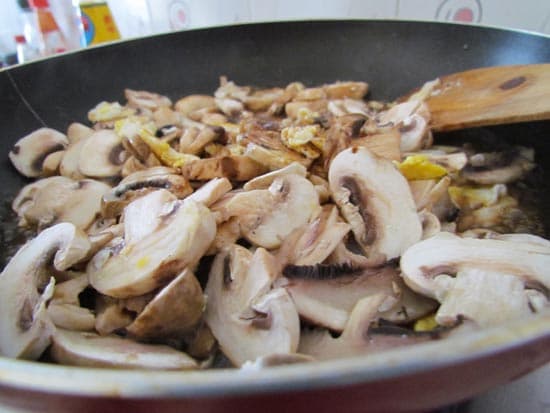 Add mushroom, oyster sauce, soy sauce, sugar and stir for 1 minute.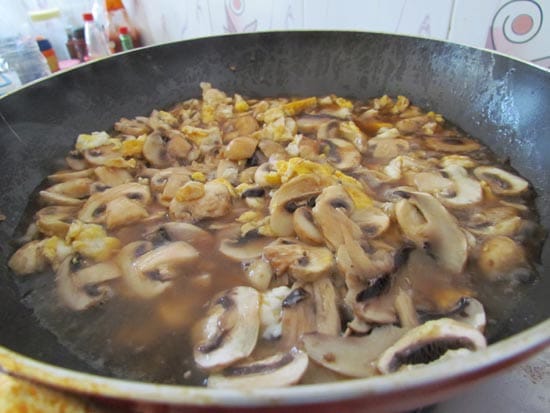 Add 1/2 cup of water or chicken stock and cook further for few minutes or until the mushroom is cook and soft.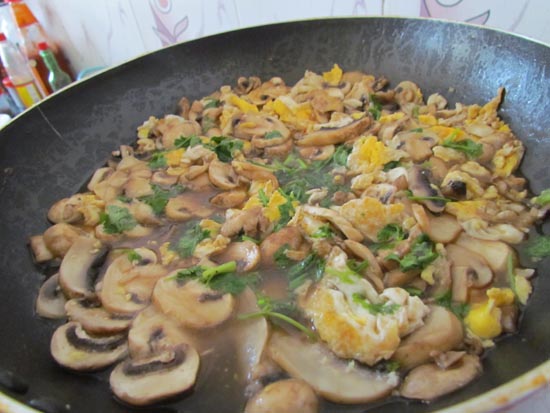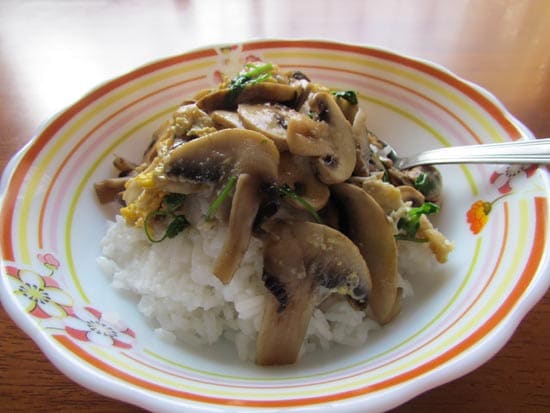 Serve over hot rice.
Family update: My sister is going back to Thailand in a couple of weeks for the harvesting season in our farm. Mr. & Mrs. Farmers inform us that this year our rice is so fruitful and the farm is lively as ever. She will keep us update from Thailand when she reaches there.
Have a nice day,