If you're like me, you often have unused produce in the refrigerator that spoils before you have the chance to use it. This recipe was developed from the need to… use up veggies before they spoil! Turns out, this southwest style soup with chicken sausage is a delectable way to utilize those odds and ends that reside in the vegetable drawer.
Ingredientology:
The flavor profile of this soup is impacted by: chili powder, green chili sausage, diced green chilies, roasted corn, skillet jalapeno, and cilantro. The fresh herbs brighten the dish as the veggies are all cooked in the skillet, utilizing the oil from the cooked chicken sausage.
Serves 4.
The Ingredients:
for the soup:
2 chicken sausages (I used a spicy Parmesan and green chili one)
2 ears of corn, roasted
1/2 red bell pepper, sliced
3/4 cup mushrooms, sliced
1 jalapeno, diced
1/2 can diced green chilies
1 quart chicken broth
1 clove or garlic, minced
1/4 teaspoon chili powder
for the toppings:
1/2 avocado, diced
1/2 cup shredded sharp cheddar
Cilantro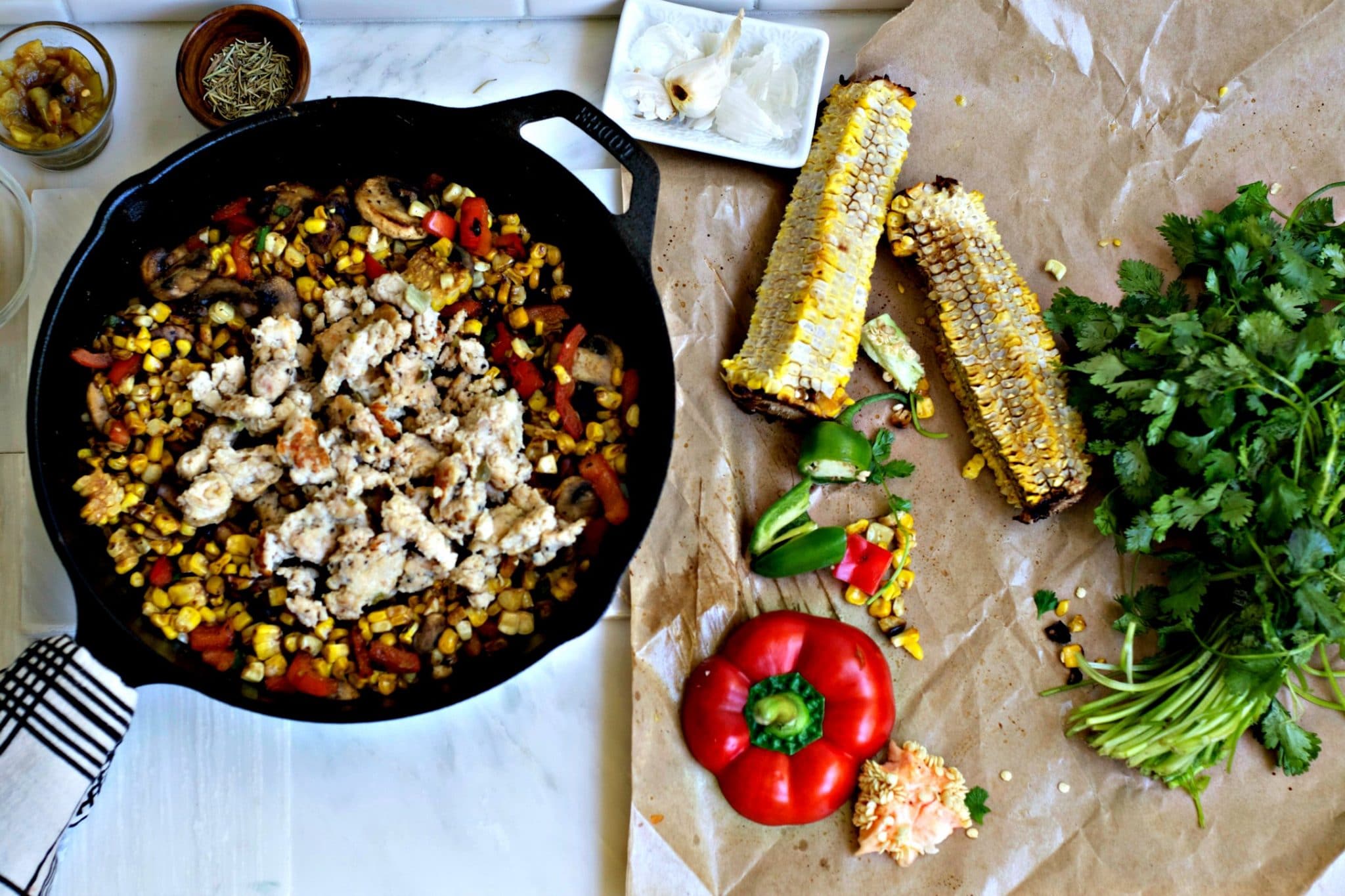 The Method:
Season ears of corn with butter, salt, and pepper, roast in oven at 425 degrees until black edges form
In a skillet on the stove, cook the chicken sausage
Remove the chicken sausage, add mushrooms, bell pepper, green chilies, jalapeno, garlic and chili powder and cook in the oil from the sausage
Place chicken broth in a stockpot, and add chicken sausage and veggies
Slice the corn off the cob and add to soup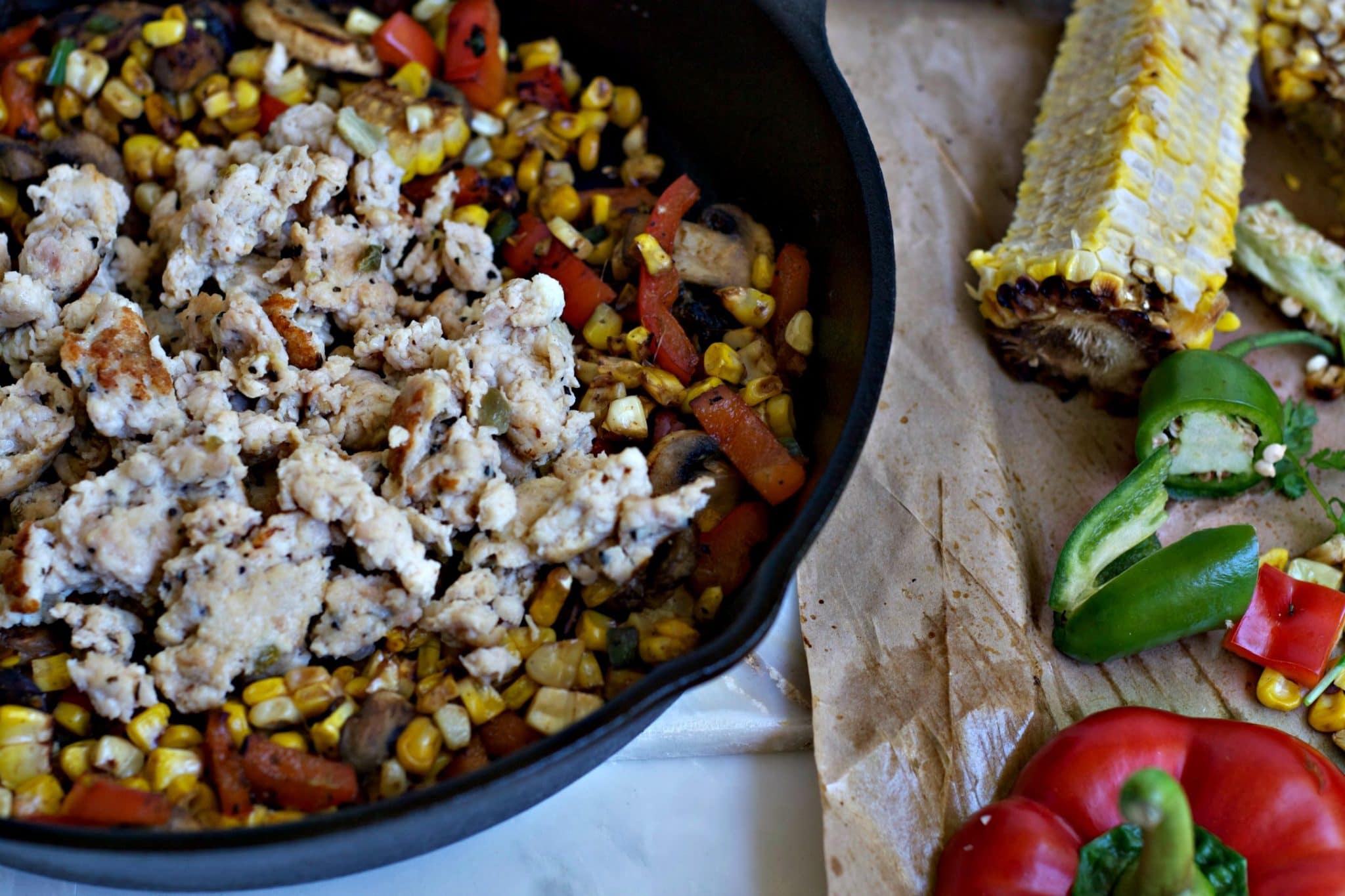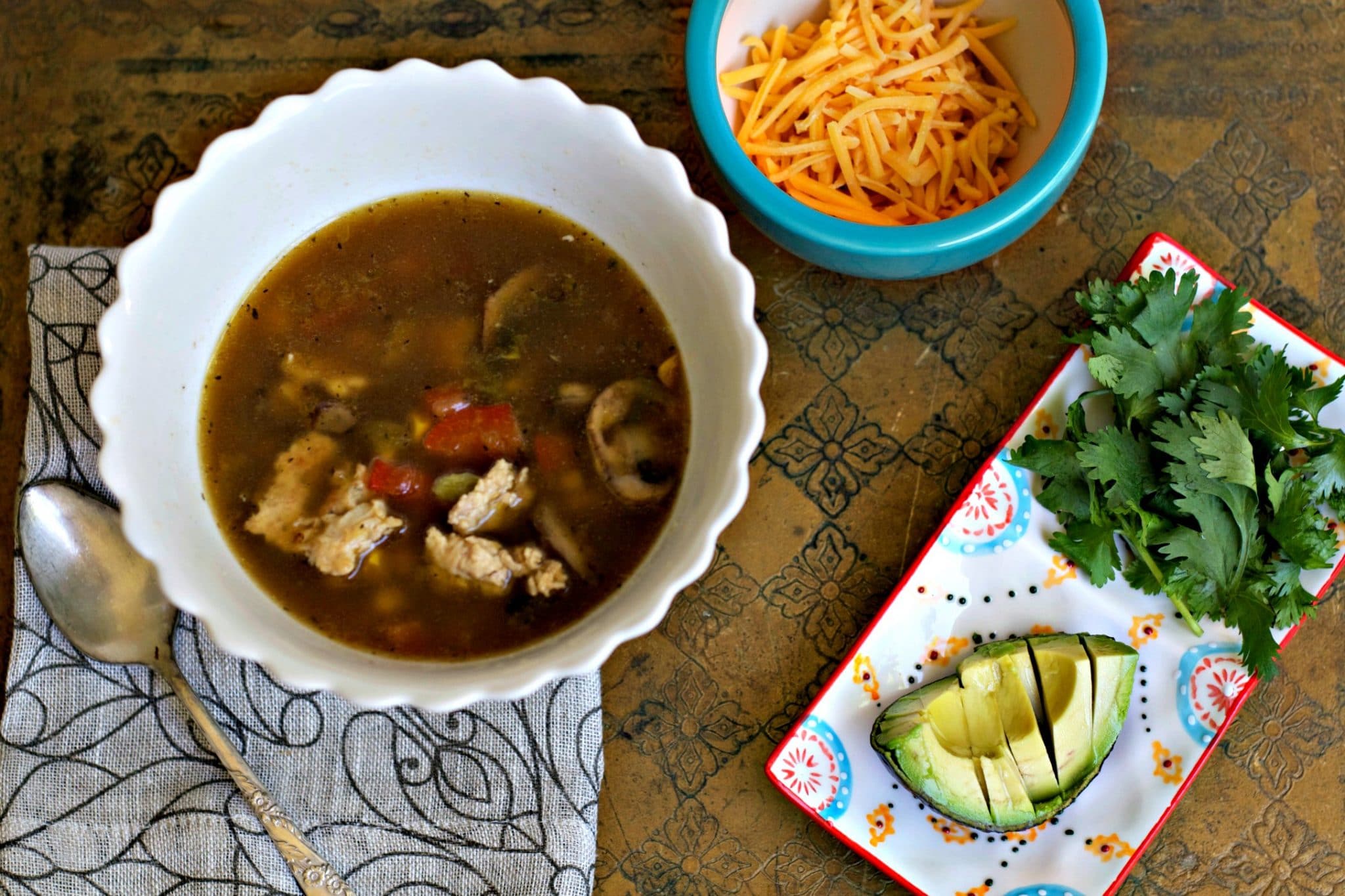 Season with salt to taste. Top with cilantro, avocado, and cheese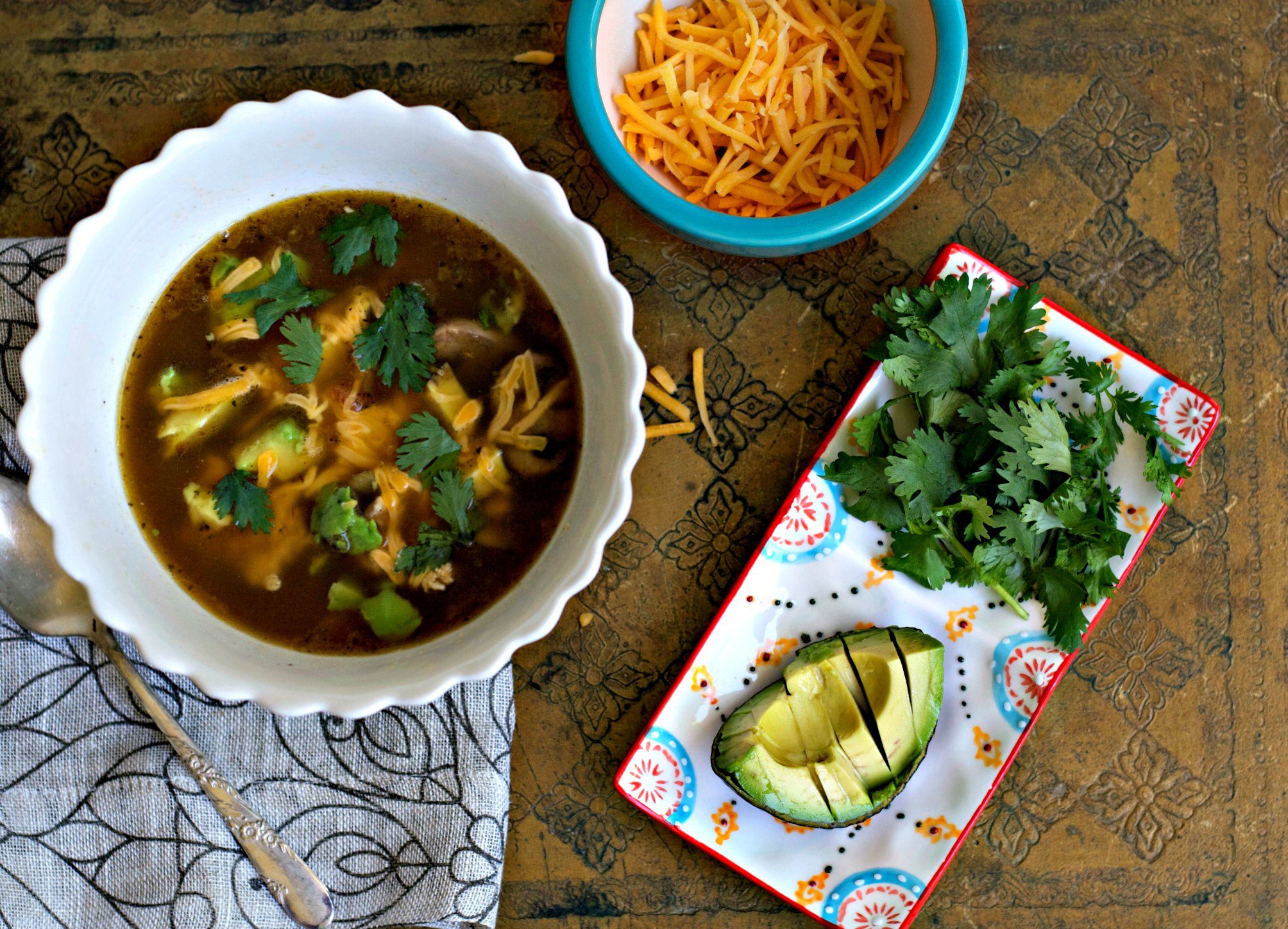 Thank you for visiting!