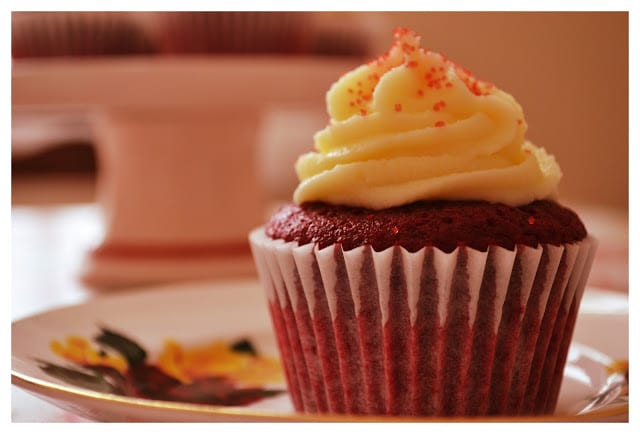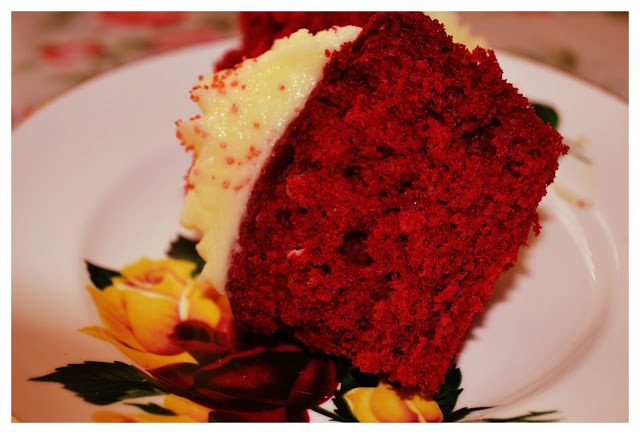 Tell me honestly, where has February gone? It's crazy how fast it's flying by and how the weeks are passing. The days are getting brighter and the sun is shining in the morning that little bit earlier. It's staying brighter for longer in the evenings too and the kids have come back out to play on the road after homework is done.
Not much has happened in the Cupcakery household in the last week. Baking was put to the wayside as I spent some good time with my babies.
Dolly an I whipped up these little beauties last night after Champ had gone down for the night. It was so nice being in the kitchen with Dolly, just us gals, chitchatting and clucking. Measuring out ingredients, practicing some maths skills, (fractions don't you know!) and dropping eggs on the floor!
Red Velvet Cupcakes- this recipe makes about 12-16 cupcakes
120g butter
300g caster sugar
300g self raising flour
20g coco powder
2 large eggs
150ml buttermilk
40ml red food colouring
1 teaspoon vanilla
1/2 teaspoon baking powder
Preheat the oven to 190
Cream the butter and sugar together until light and fluffy.
Add the eggs one at a time until the yolk has been incorporated.
Mix the coco, vanilla and food colouring together until it forms a smooth paste.
Add the paste to the butter/sugar/egg mix.
Dry whisk or sieve all your dry ingredients together.
Add half dry ingredients, half buttermilk to the mix until fully incorporated.
Fill your cases to two thirds full.
Bake for approx 20-25 minutes, or until your cake test comes out clear.
This recipe has been adapted from theHummingbird Bakery's Red Velvet recipe. They use bicarb of soda in their recipe. I can't so I leave it out. I don't know if it changes the composition much? Maybe someone who uses it in theirs can let me know.
I still get an insanely dense, rich, heavy cupcake. When you match that to the tang and sharp flavour of the cream cheese frosting… mmmm, it truly is sublime.
Cream Cheese Frosting– enough to frost the cupcakes and lick your fingers!
250g Philadelphia or similar
100g unsalted butter
500g icing sugar
Cream the butter and cream cheese together.
Add the icing sugar until all mixed and the frosting is smooth and pipeable.
Lick the bowl, spoon and whatever else the icing was on… that stuff is delicious!
Short an sweet today my lovely readers. I'm linking these treats up with  Rachel over atDolly Bakes as she is hosting this months Calendar Cakes. Maybe hop on by and find out more about the other luscious treats on offer.