It's Wednesday again! Man, does time fly or what? I feel like the last couple months especially have just whizzed by, which is ironic because when I'm at work the days never seem to end. Funny, our perception of time at the time and in hindsight.

Anyways, I'm really happy with this recipe and I think you guys will love it. I know I've said it before and then promptly ordered a pizza, but I'm serious about eating healthy.  I honestly feel so much better when I do.

This recipe is very healthy and, like most of my other recipes, it's really easy to make.  It's also a good candidate for making in large batches so you can bring it for lunches throughout the week. So many pros and really no cons. You know what that mean? That means you should go make it. Now.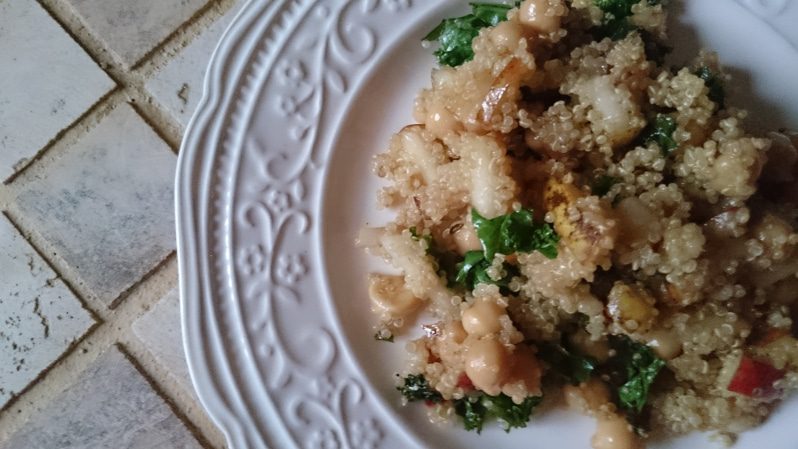 Ingredients
1 can of chickpeas, rinsed and drained
2 pears, diced
1 cup couscous
2 cups shredded kale
1/4 cup & 1 tablespoon olive oil
2 tablespoons balsamic vinegar
1 tablespoon garlic
Salt and pepper to taste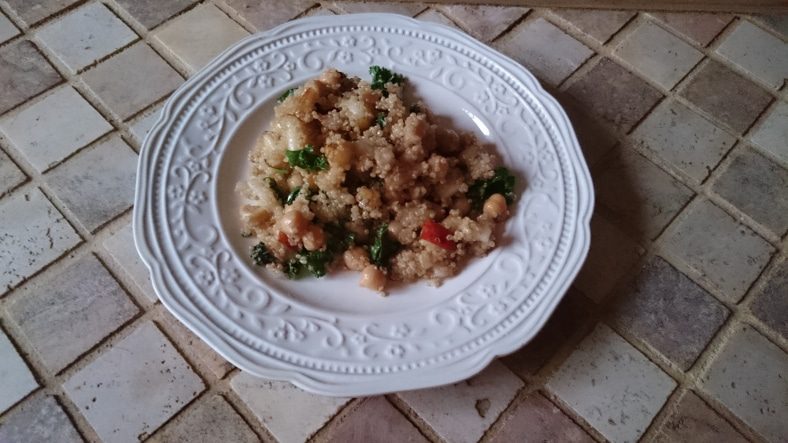 Directions
Add 1 tablespoon of olive oil and garlic to a skillet and cook for a minute on medium heat. Add kale and cook for 15 minutes or until it has softened and the edges are a little crispy.
Cook couscous to package directions.
Mix the kale, couscous and all the remaining ingredients together.
Eat.