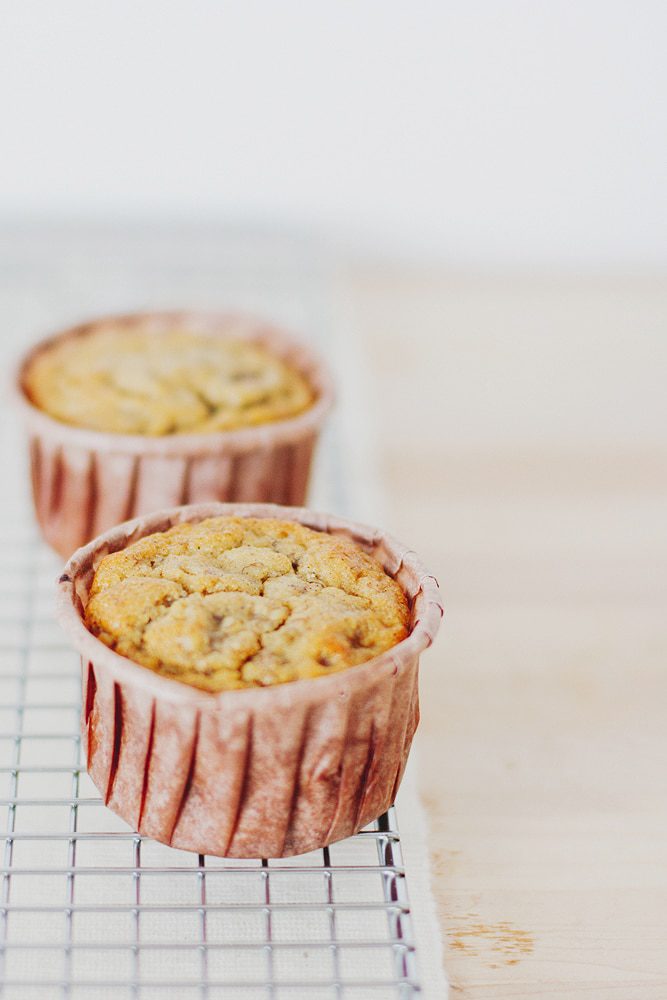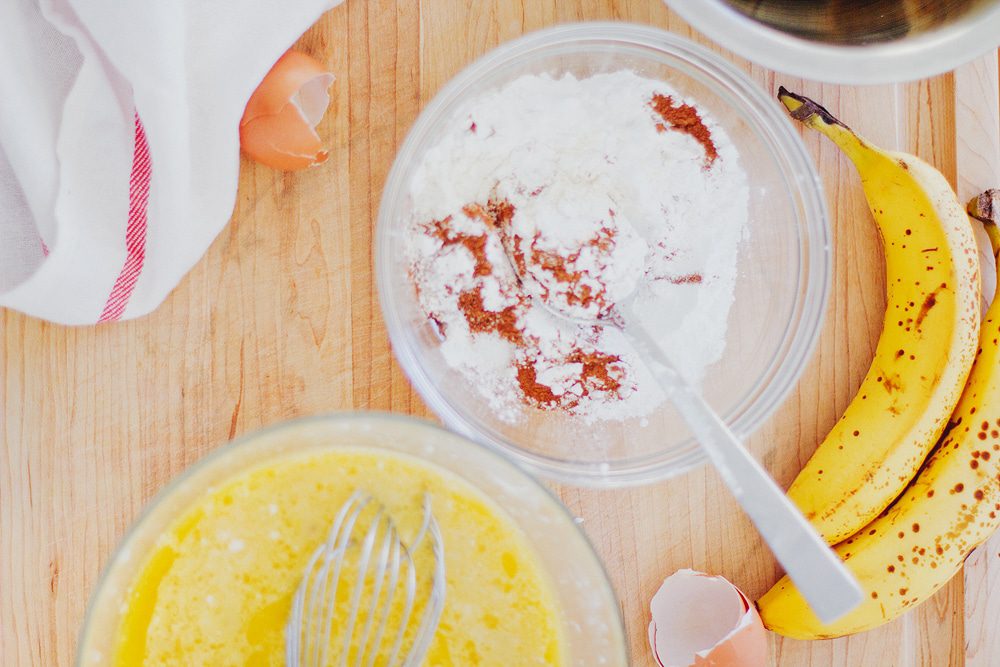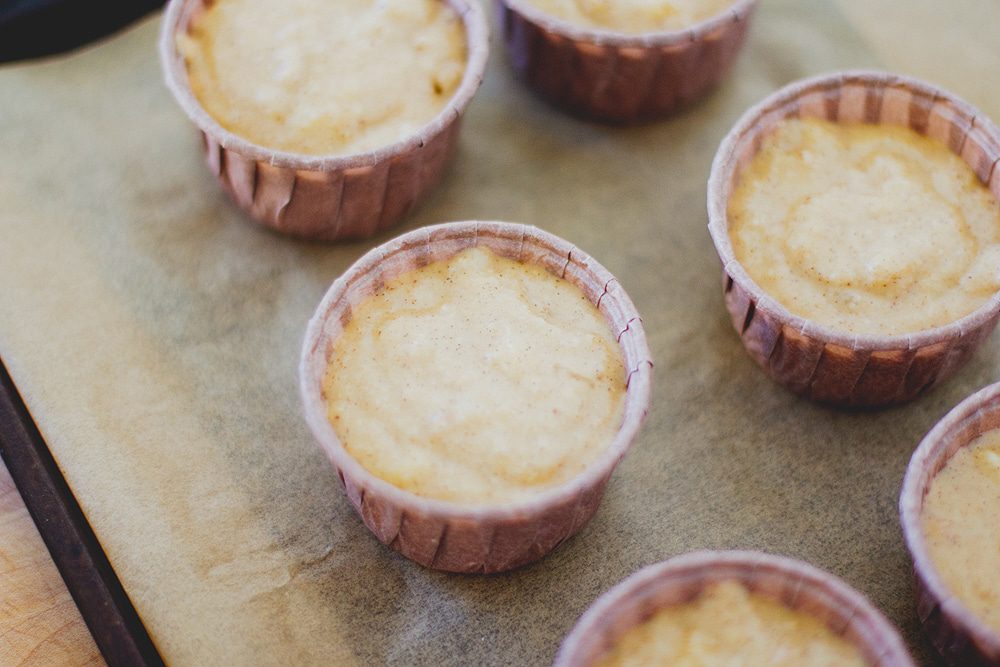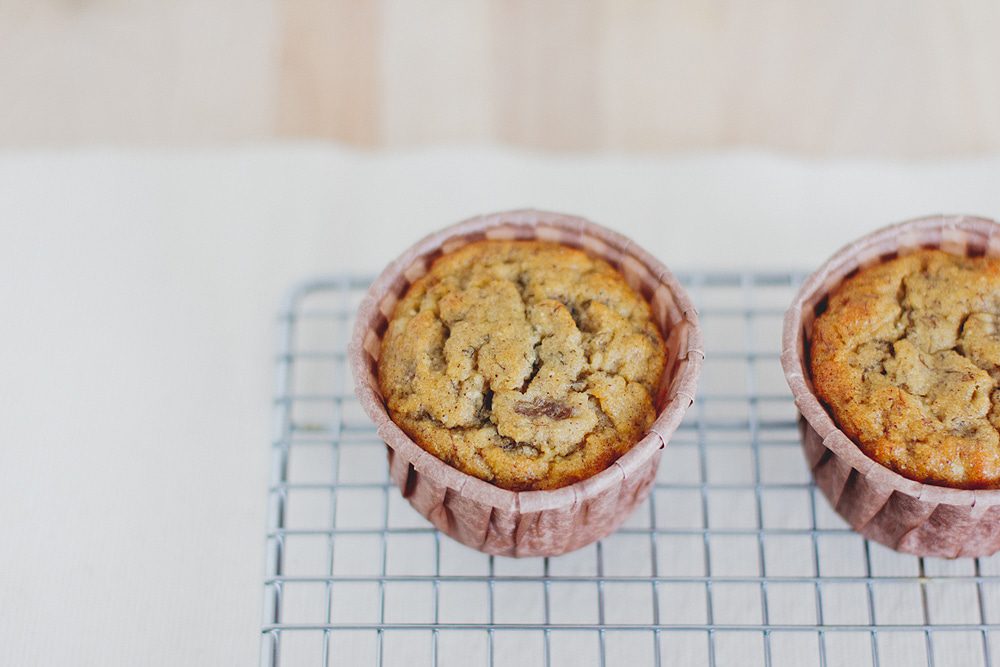 Many months ago, I went to my doctor for my semi-annual blood test and she rose an eyebrow when she saw how my vitamin E levels were skyrocket high. She asked me if I've been eating lots of nuts, and I was thinking of all the things with nuts I ate before the blood test: that paleo chicken pot pie with an almond flour crust, paleo pancakes made with almond butter, Lara bars that had almonds in it, a vegan banana nut bar, trail mixes… I guess I literally went nuts!
So since then she advised me to at least try not eating so many nuts. That said, I have been experimenting with paleo banana bread recipes the past year and a half. The ones I tried either had almond flour in it or uses coconut oil, which I find makes the baked goods kind of unpleasantly oily at the end – at least for me. I might be the minority here! So I wanted a recipe with no coconut oil and no almond flour. And I found a recipe that is just that! I'm so happy! It makes use of a combination of coconut flour and tapioca flour. It is from Gutsy by Nature.
The muffins are incredibly moist, and whenever they come out of the oven, I gobble a few up immediately (and consequently burn my tongue every time but I still do it anyway). I've made it about 5 times now, with a few tweaks. I like banana bread that is spiced, and I baked the banana bread as muffins as opposed to a loaf to cut down baking time and to make it more of a portable grab-and-go snack or breakfast. Make sure you fill up your muffin cups only up to 2/3 full, or you'll end up with muffins with batter that spilled over like me the first time around I made it! Although nothing wrong with that because you can still eat the parts that spilt over anyway.
Paleo Banana Bread
Adapted from Gutsy by Nature | Yields 10-12 muffins
Ingredients
2 medium overripe bananas, mashed with a fork in a bowl
4 tbsp honey
4 large eggs
1/4 cup melted ghee (can also use palm shortening, unsalted butter, or coconut oil)
1 tsp vanilla extract
1/2 cup full-fat coconut milk
1/2 cup coconut flour
1/2 cup tapioca starch
1/2 tsp baking soda
1 tsp baking powder
1/4 tsp sea salt
1 tsp cinnamon
1/4 tsp ground nutmeg
1/8 tsp ground cloves
Directions
Preheat oven to 375 degrees F. Line a muffin pan with muffin liners.
Whisk together the mashed bananas, honey, eggs, oil/fat of your choice, vanilla extract, and coconut milk in a large bowl until combined.
In a small bowl, whisk the coconut flour, tapioca starch, baking soda, baking powder, sea salt, and the spices together until combined. Dump the flour mixture into the wet ingredients and whisk until well combined, ensuring there are no lumps of coconut flour remaining.
Pour the batter about 2/3 full in each muffin liner. You should be able to fill between 10-12 muffins.
Bake for 20-25 minutes, turning the pan halfway through baking time for even baking. The muffins are done when a cake tester inserted in the center of a muffin comes out clean and they are browned at the top. Cool in pan. Since the muffins are very moist, I recommend refrigerating leftovers.