Every time I read or browse about French recipes, or lately immersed myself in David Lebovitz's new book, My Paris Kitchen, I can't help but reminisce about my time in France. The first time I was there was more of an extended holidays then few more trips that followed were all thanks to the first staycation that we had which was truly memorable. I was not really much into food those days, but I do know where to look out for good pastries! We are talking about more than 10 years ago, and macaron was not even a craze back then. What was outstanding in my memories was the pastries made with pure butter. Unadulterated, rich and actually pretty simple.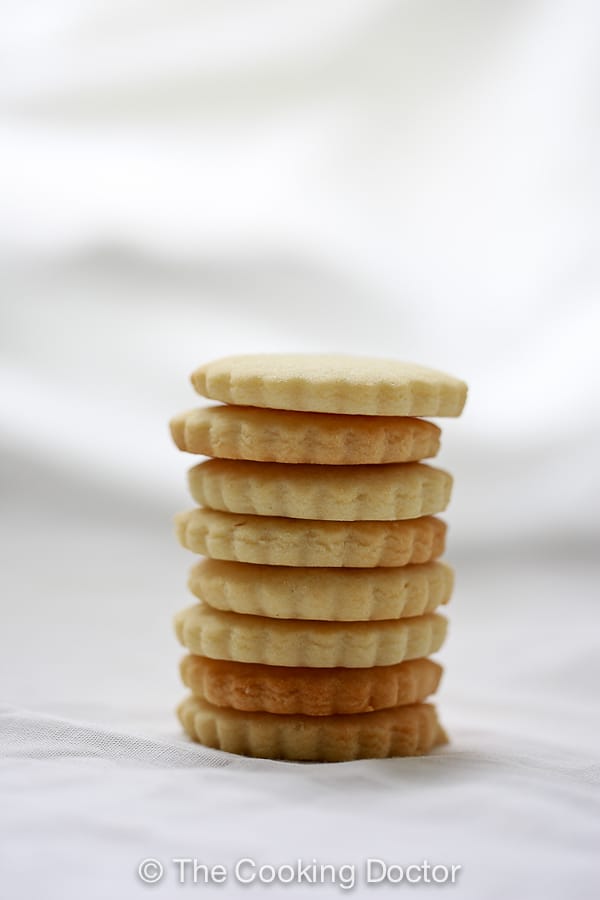 Its not the fancy schmancy pastries that I was hooked on, but more of the simple stuff. Croissant made with golden layers. Cookies speckled with vanilla beans. Palmiers that fill up the jars by most cafe counters, tantalising you to buy just one more before you go. When it comes to the butter cookies though, I have my divided loyalty as I still love my scottish shortbread a little bit more! There is this punition cookies from Poilane bakery that I have been meaning to emulate at home, also known as french sable by some. Apparently it is the heightened glamour of butter cookies as compared to other places. Scheming through most recipes it seem that french butter cookies, including this one adds an egg into the dough, whilst the scottish shortbread is usually eggless, with addition of rice flour. But my mind was set. Punition cookies it must be! ( punition means punishment in french ), perhaps it is my sinful way to indulge for the weekend!
The cookies were really good. Some were boxed straight away for my relatives across the border, whilst some were dipped into dark chocolate and enjoyed with our afternoon tea. I have increased the baking time slightly from most recommended recipes, purely because I prefer a slight crunch to the cookies than a softer ones. I have also played around with the measurements to make a larger batch.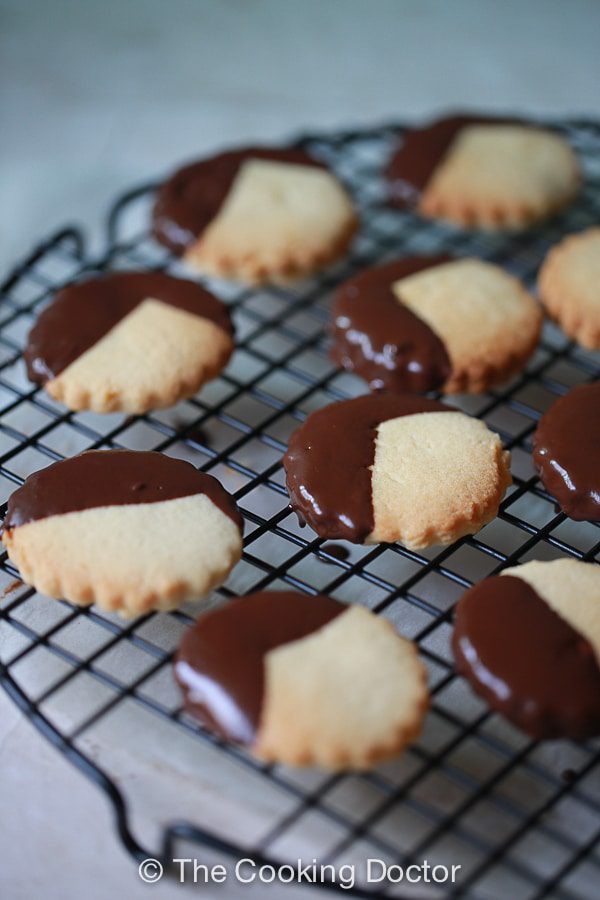 Given that this recipe only uses few ingredients, try to use the best quality ingredients for good results. I think flour and sugar are pretty standard across the board, but the butter must be good. You would be amazed at the difference it makes when using good quality butter versus the not so good one. And no shortening or margarine substitute please! Even though I usually prefer unsalted butter for baking, I have here used salted butter as it gives better taste. I have also indulged further in vanilla pod, instead of vanilla extract but both can be used interchangeably I suppose.
These cookies are so easy to make, and if you do have a little one at home, this is a perfect recipe to start him/ her baking. I have used stand mixer for ease, but feel free to do some elbow grease with your whisk!
Recipe adapted from David Lebovitz, Dorie Greenspan and a bit of story from Chocolate & Zucchini. The 3 french based websites that I love to explore
Monsieur Poilane's Punition cookies..avec chocolat!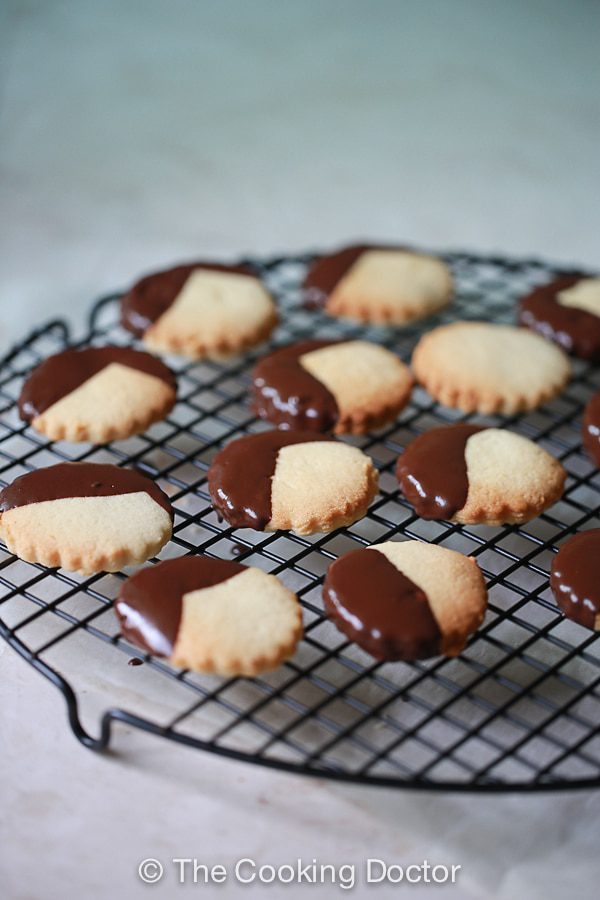 Prep time
10 mins
Cook time
15 mins
Total time
25 mins
This french butter cookie recipe is made using simple ingredients but taste absolutely amazing.
Ingredients
150g salted butter
150g castor sugar
1 large egg
1 vanilla pod- scraped for beans
320g plain flour
100g dark chocolate couverture, 56% cocoa, melted
Instructions
Cream the butter and sugar until almost fluffy.
Add in the vanilla beans and egg, beat for another minute.
Slowly add the plain flour until all is incorporated.
Chill the cookie dough in the fridge for an hour before rolling into 1 cm thickness.
Cut out using your favourite cutter.
Bake for 12-14 mins at preheated oven of 170C.
Melt the chocolate.
Dip half of the cookies into the chocolate and dry on the cooling rack.
Store in airtight container for up to 2 weeks.