Gut Healing Shake
1 cup almond or coconut milk
2 tbsp gelatin, green bottle
1-2 tbsp of melted coconut oil, coconut butter, or coconut cream (cream from the top of full-fat canned coconut milk)
1/2 frozen banana
1 cup frozen diced mango (or other frozen fruit)
1 scoop barleans chocolate silk greens powder (or a tbsp cacao/cocoa powder plus some stevia or honey)
1/2 tbsp l-glutamine powder
dash of salt (getting enough salt in conjunction with fluids is very important)
3-4 ice cubes
As any of you who follow me on instagram may know, I have a fun desert treat involving gelatin that I make frequently. I actually use the red bottle for this, though either one would work.
Healing Brownie Batter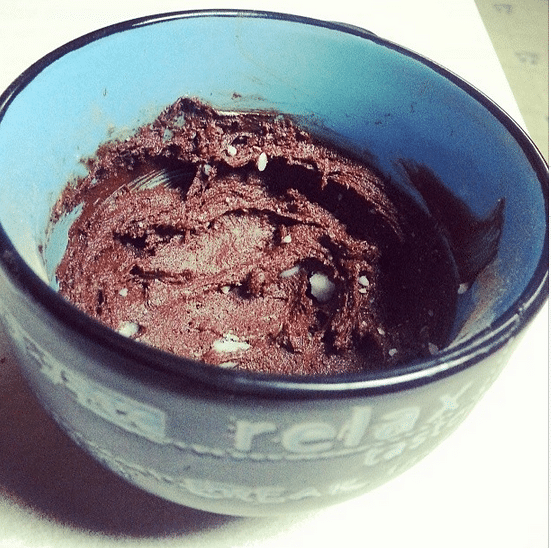 1 heaping tbsp room temp coconut oil
1 heaping tbsp cacao powder (or cocoa powder)
1 heaping tbsp great lakes gelatin
1 heaping tbsp raw honey
1/2 tbsp l-glutamine powder (optional, but also great for healing of the digestive track)
pinch of salt
optional extracts such as vanilla or peppermint
Mash everything together well and savor. It's rich, chocolatey, and full of beneficial health foods. My kind of desert!
It's safe to say I LOVE gelatin and it has become one of  my favorite supplements. An even better source of gelatin is homemade bone broth, which my instagram readers may have already seen, too. I will give my easy directions on that soon!