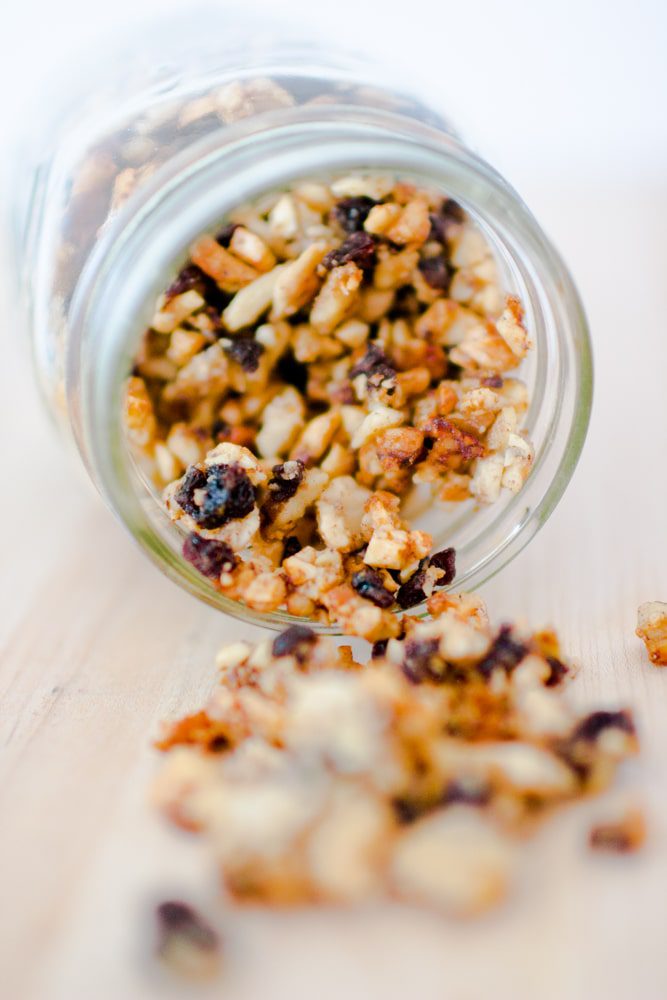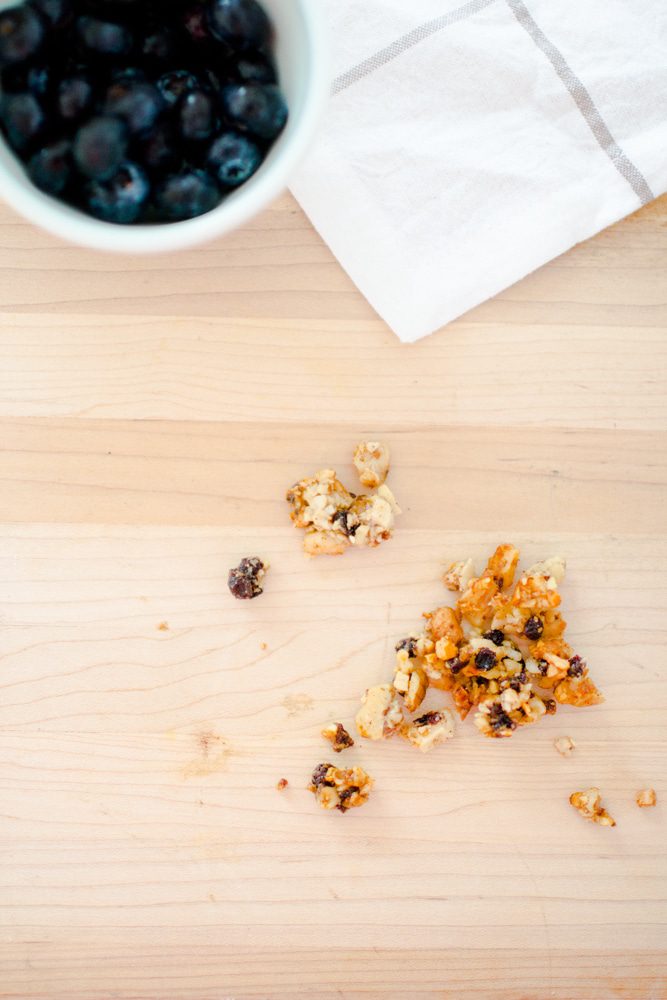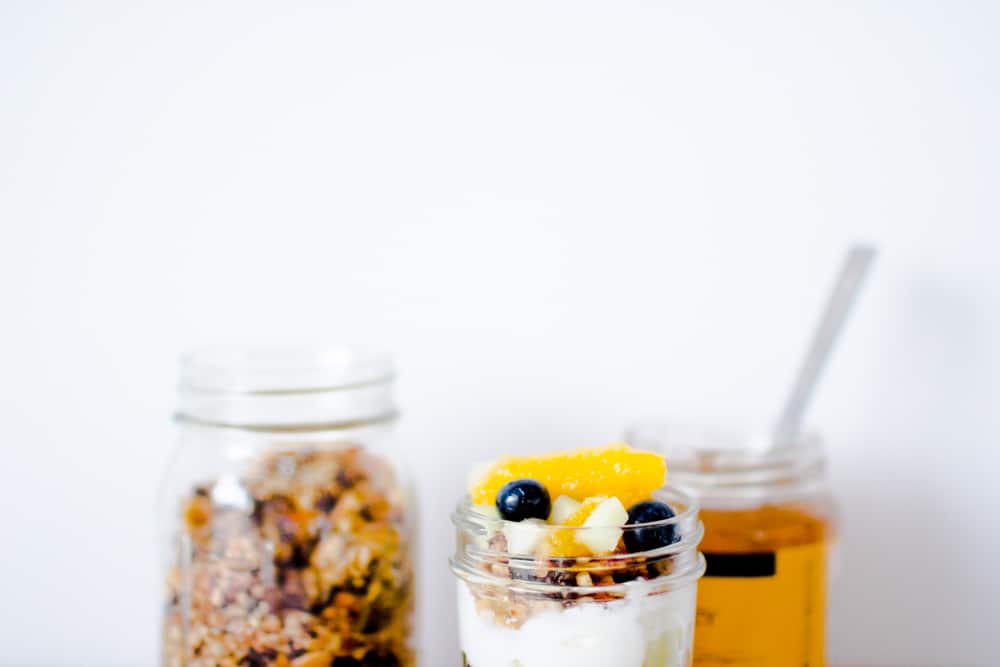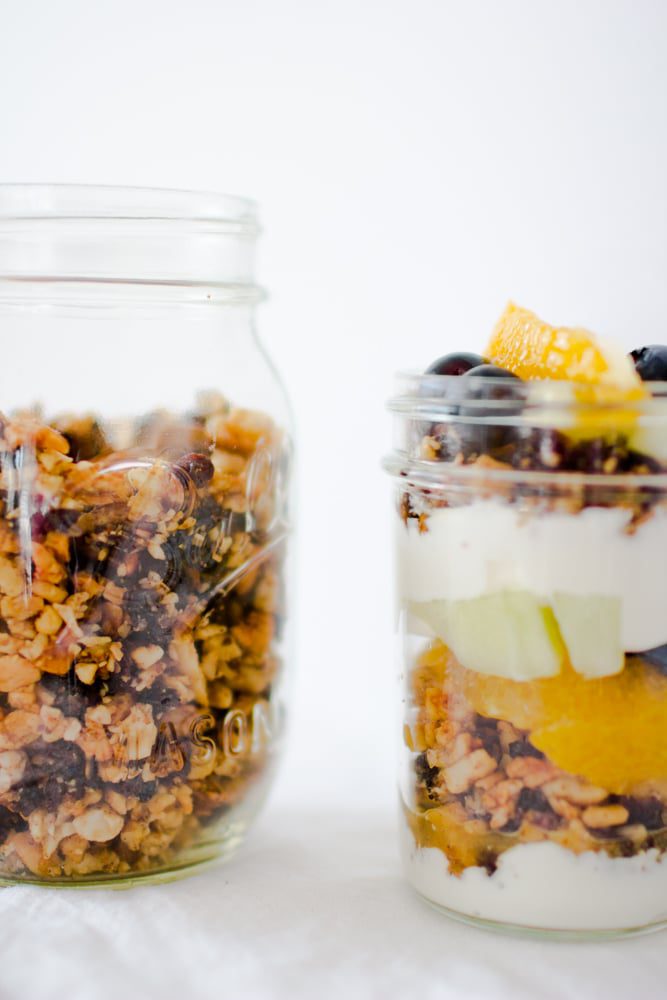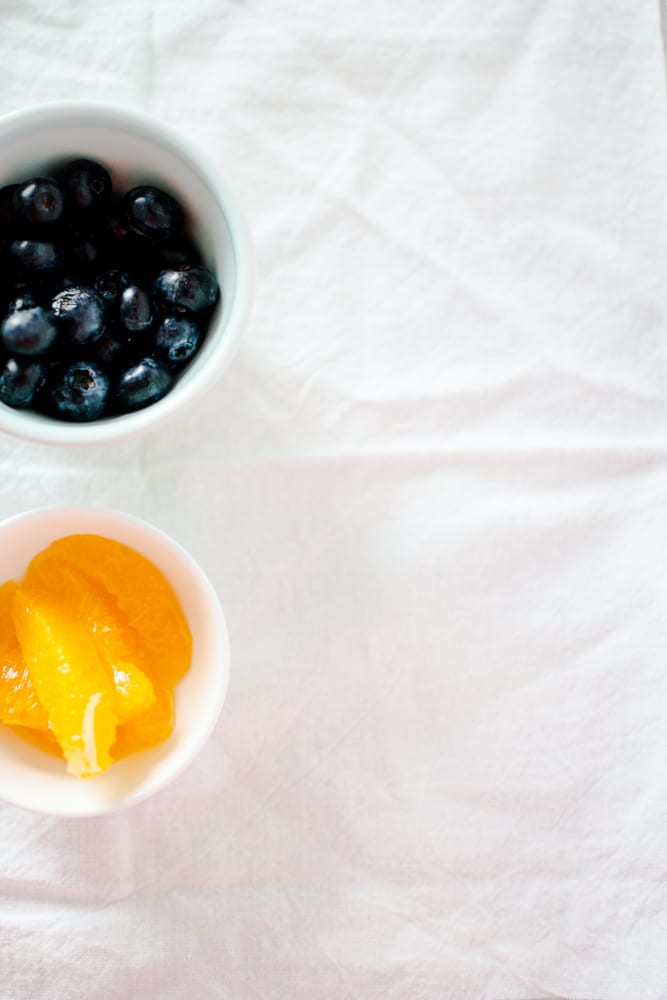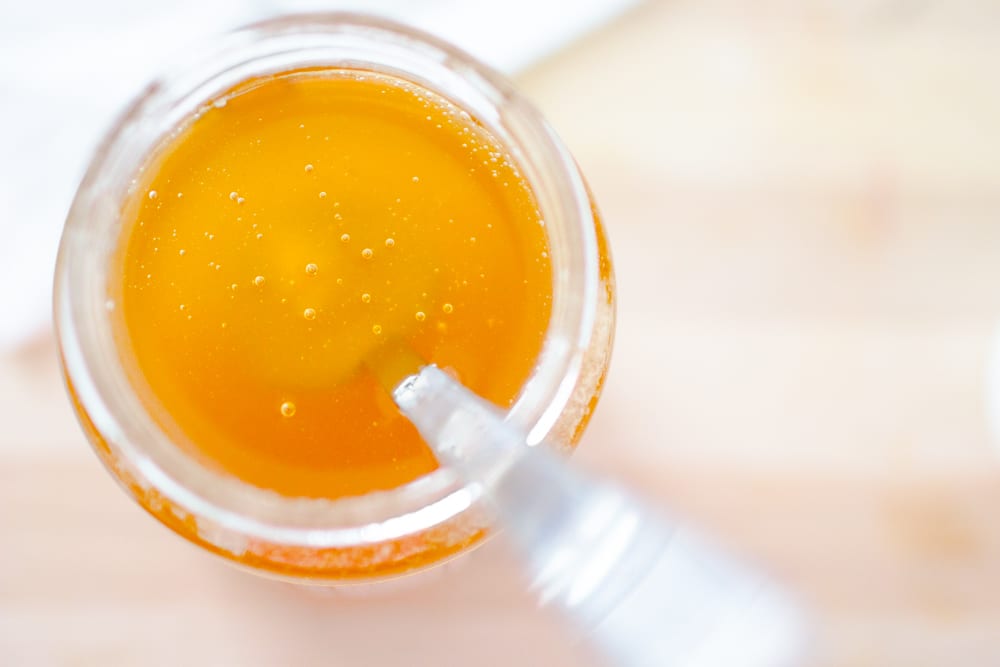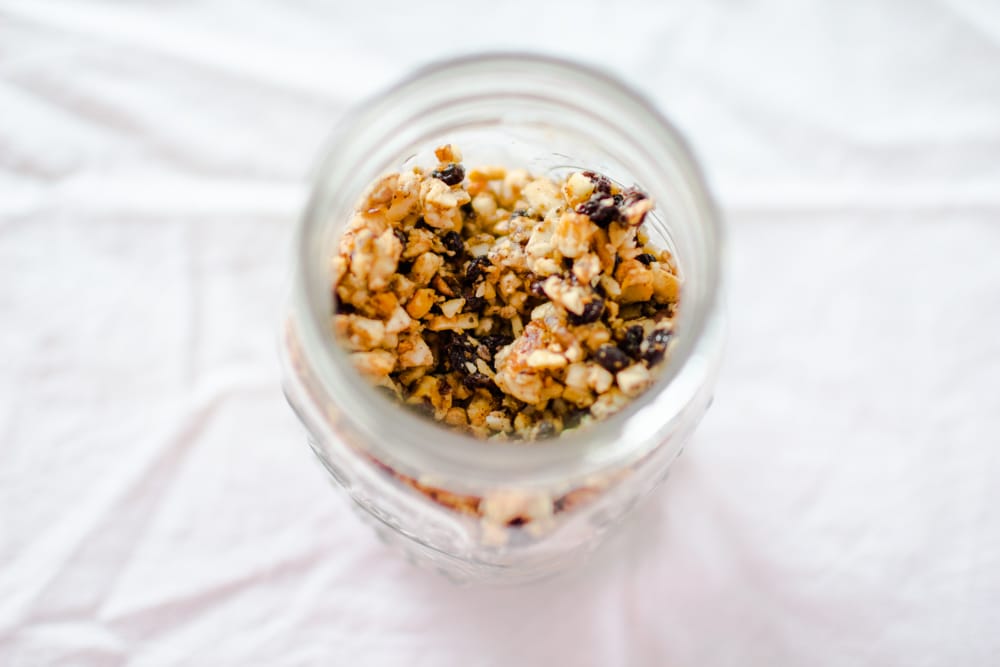 So granola! Since oats hurt my stomach, I wondered if other grains might work. I've tried granola with quinoa and made some muesli with buckwheat groats and experimented with chia seeds … nothing really stuck, so I began to experiment with nut-based granola recipes. I found a recipe I really like – The Roasted Root's Paleo Granola! The recipe provides really great tips and resources to get you going on a happy granola-making spree. Her recipe uses a combination of seeds and nuts ground into tiny pebbles and bits mixed with dried druit and coconut, which is then put into a bowl of liquid sweetener, oil, flavorings, and – the ingenious part – egg white! The egg white helps form the "clusters" of granola that gives that crunch I so love.
While her recipe is great just as is, I adapted the recipe to replace the pumpkin seeds with almonds, and I changed the flavorings to be more vanilla-y and to include some almond extract because they're my most favorite flavors when it comes to granola.
Paleo Almond Vanilla Granola
Adapted from The Roasted Root
2 cups cashews
2 cups walnuts
1 cup slivered, blanched almonds (no skin)
1 cup black currants
1 egg white
2 tbsp water
3 tbsp coconut oil
1/4 cup maple syrup or honey
2 tsp vanilla extract
1/2 tsp almond extract
1/2 tsp ground cinnamon
1/2 tsp salt
Directions
Preheat oven to 300 degrees F and line two baking sheets with parchment paper.
Add the cashews, walnuts, and almonds into a food processor. Pulse until the nut mixture resembles small, very coarse pebbles. Do not grind the mixture into a fine meal.
In a large bowl, whisk together the egg white and water until slightly foamy. Add in the coconut oil, maple syrup, vanilla and almond extracts, cinnamon, and salt. Mix until combined well.
Pour in the nut mixture into the bowl. Add in the dried currants. Stir and mix everything together until well combined and the granola is coated with the wet mixture.
Divide the granola mixture between the two prepared baking sheets and spread into an even layer.
Bake for 20-25 minutes until the granola is golden brown and crisp. After 10 minutes into baking, stir the granola once and turn the pans around for even baking. Make sure you watch the granola at about 20 minutes into baking – the granola can brown very fast.
Let the granola cool in the sheets for about 10 minutes without touching it. The clusters of granola will harden at this point. Once cool completely, store in air-tight containers. Serve with your choice of yogurt and fruit.