I admit it. I've been slacking. Hung up the proverbial baking apron since the holidays. Today though, I had a hankering to make bread. Since I only had a little time, I decided it should be a quick bread. And since I had oatmeal and raisins in my cupboard, I chose an oatmeal raisin muffins recipe I found on theKitchn.
The recipe:
OATMEAL RAISIN MUFFIN BATTER
1 cup all-purpose flour
1/4 cup brown sugar
1 tablespoon baking powder
3/4 teaspoon salt
1/2 teaspoon cinnamon
1 cup old-fashioned oats
1/2 cup raisins
1/4 cup olive oil (I sub'd 2 tablespoons melted unsalted butter, plus 1 tablespoon canola oil)
1 egg, beaten
1 cup milk
CINNAMON TOPPING (I cut this amount in 1/2, and there was still plenty to go around)
2 tablespoons brown sugar
2 tablespoons flour
1 teaspoon cinnamon
1 tablespoon olive oil (I sub'd butter)
TheKitchn's "quick and homey oatmeal raisin muffins" are adapted from the More-with-Less Cookbook. And yes, I can confirm they're quick and homey.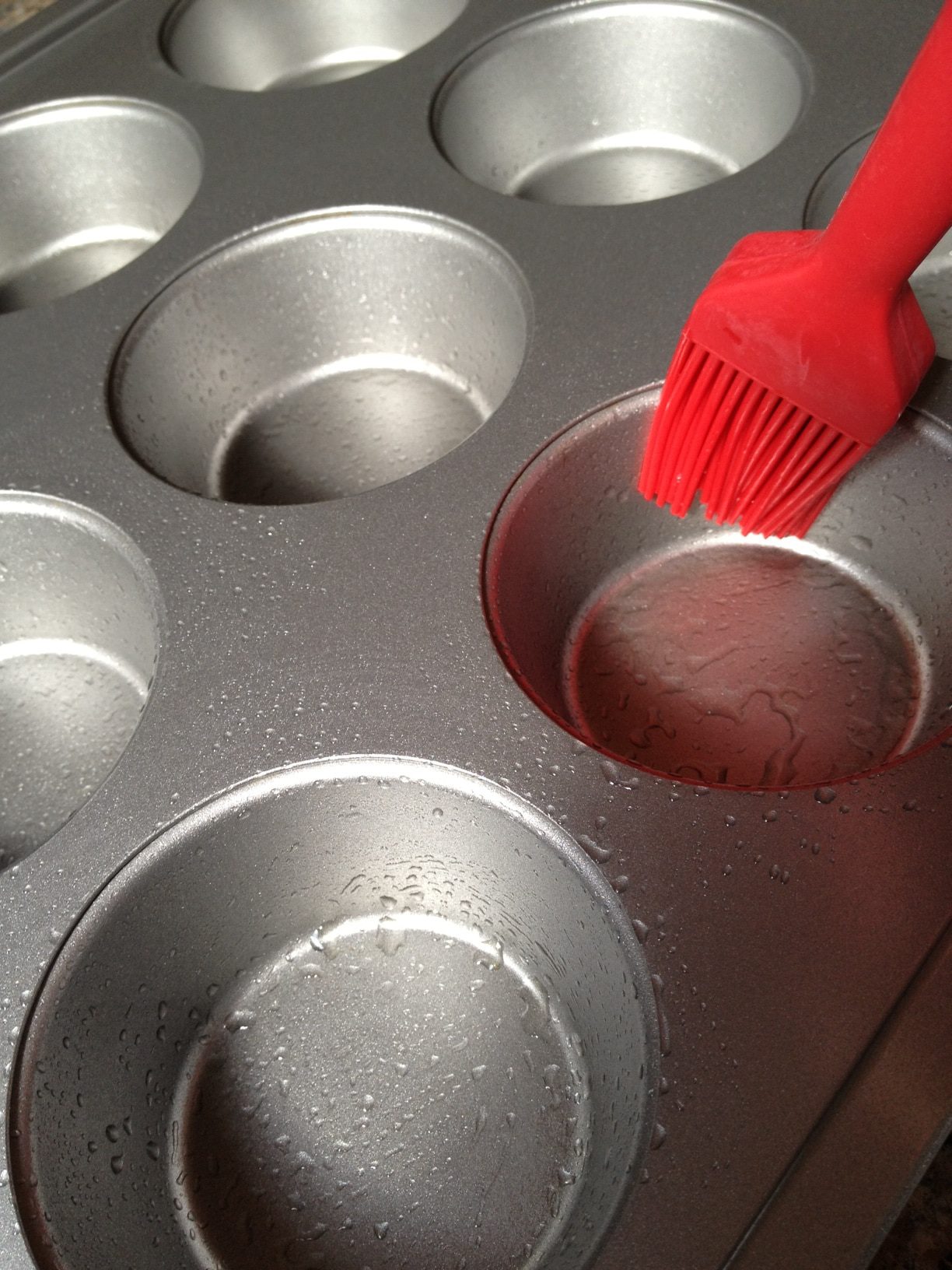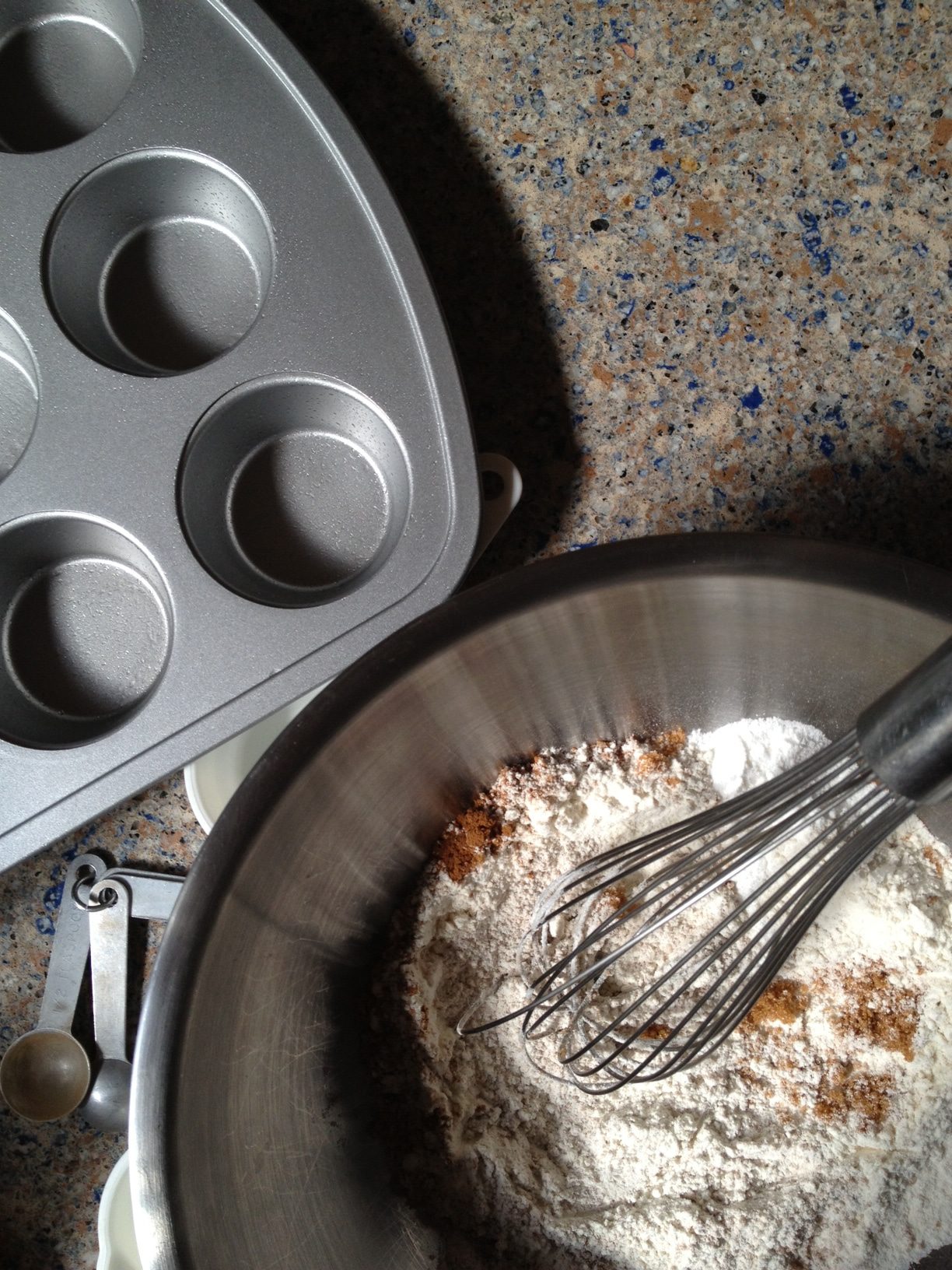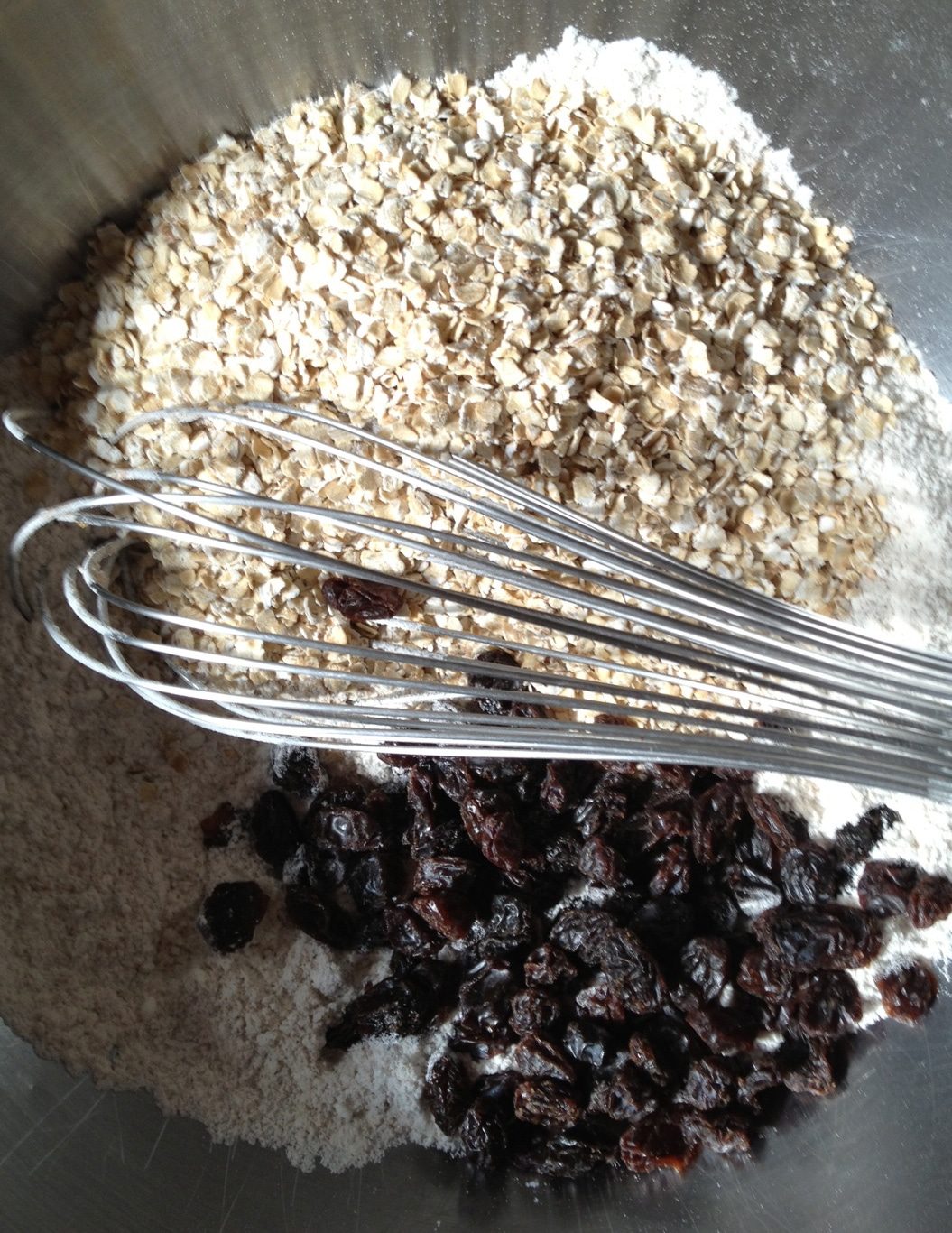 I started by greasing a muffin pan with some canola oil and cranking the oven on to 425 degrees F. Then I whisked together the flour, sugar, baking powder, cinnamon and salt, topping the mix off with oats and raisins.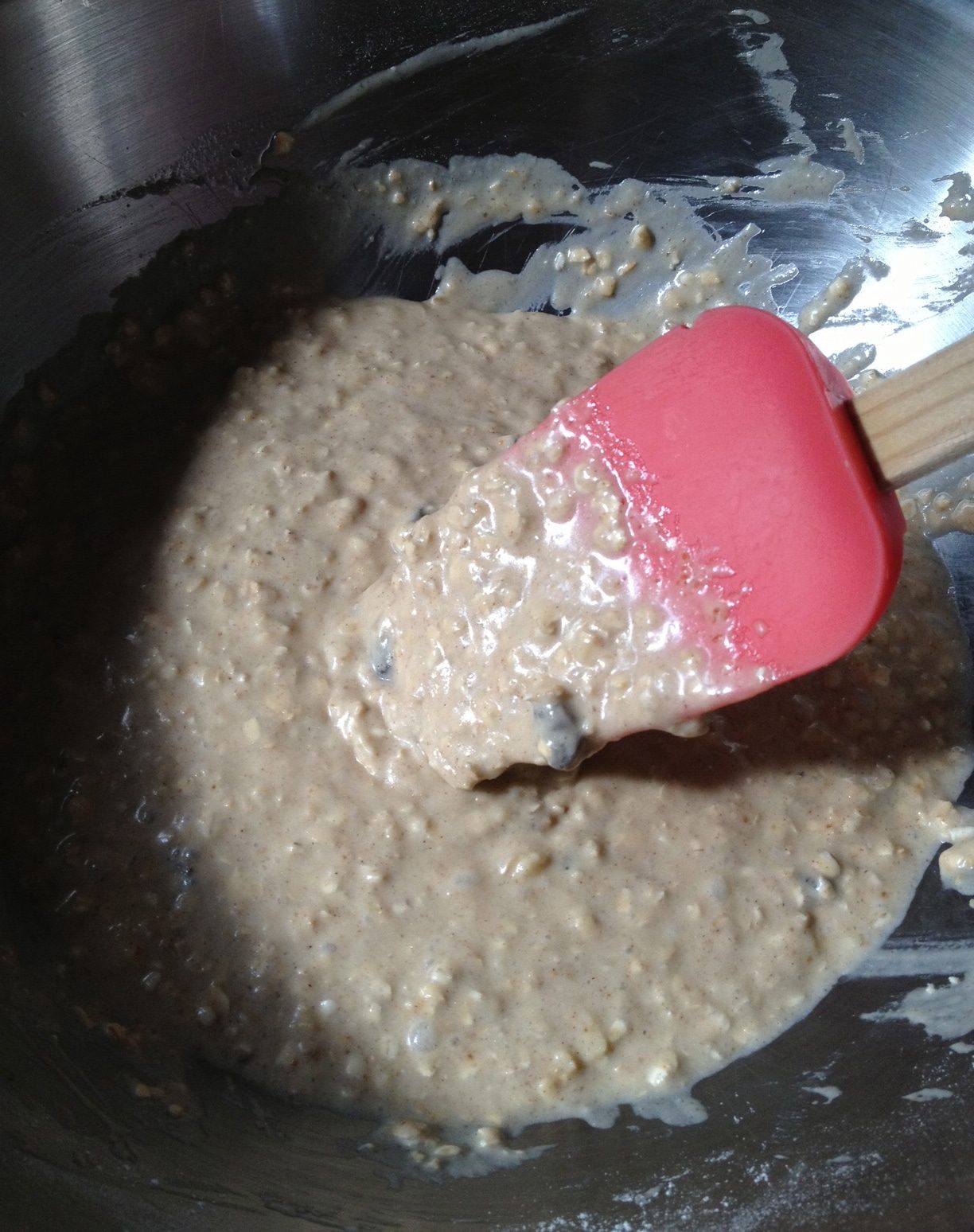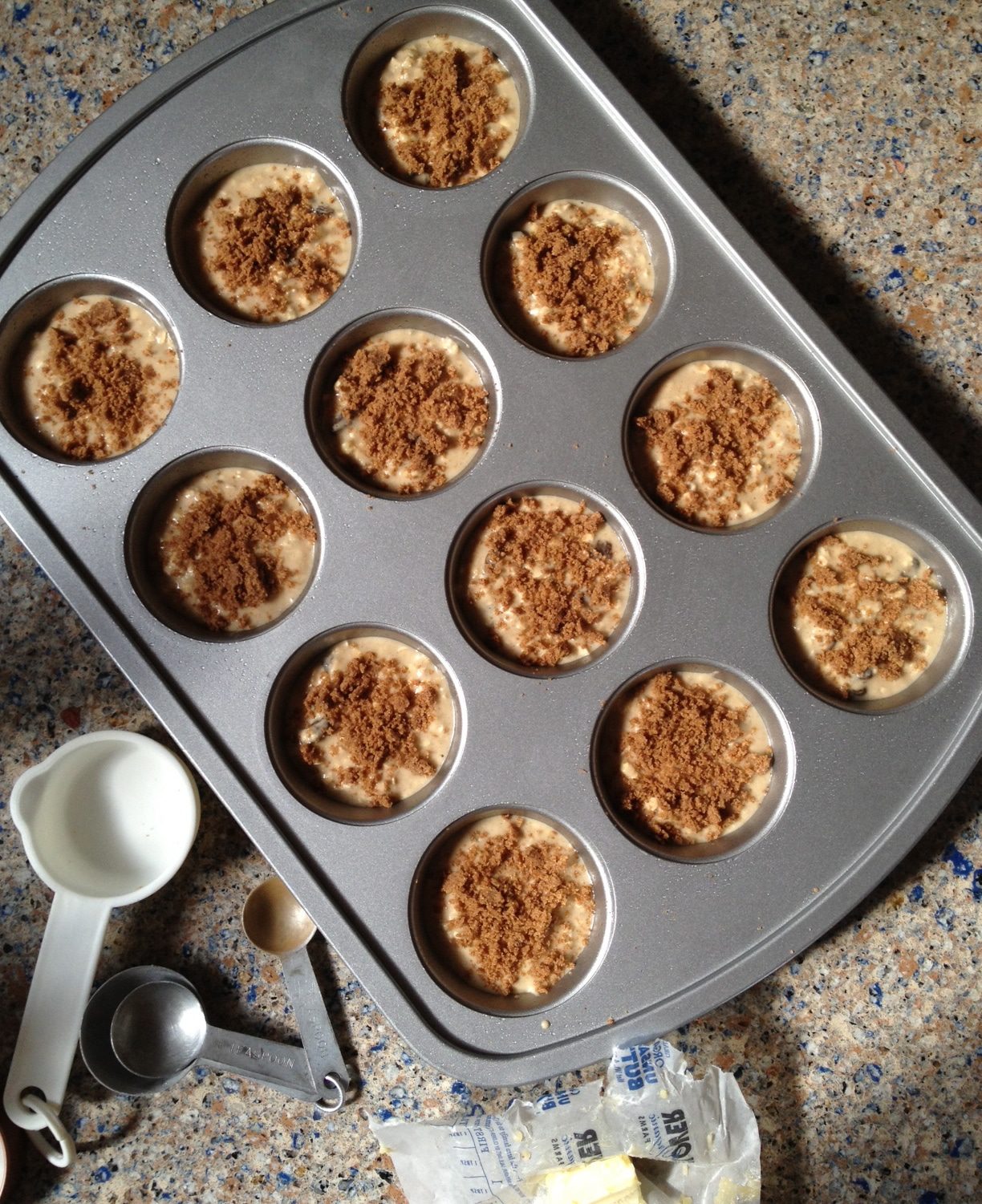 In a small bowl, I melted the butter, then whisked that together with an egg and the milk. I quickly combined the wet and dry ingredients, and poured the contents into the muffin pan. In another bowl, I mixed together a small pat of butter with brown sugar, cinnamon and flour, then sprinkled the tops of the muffins with the buttery sweet crumble.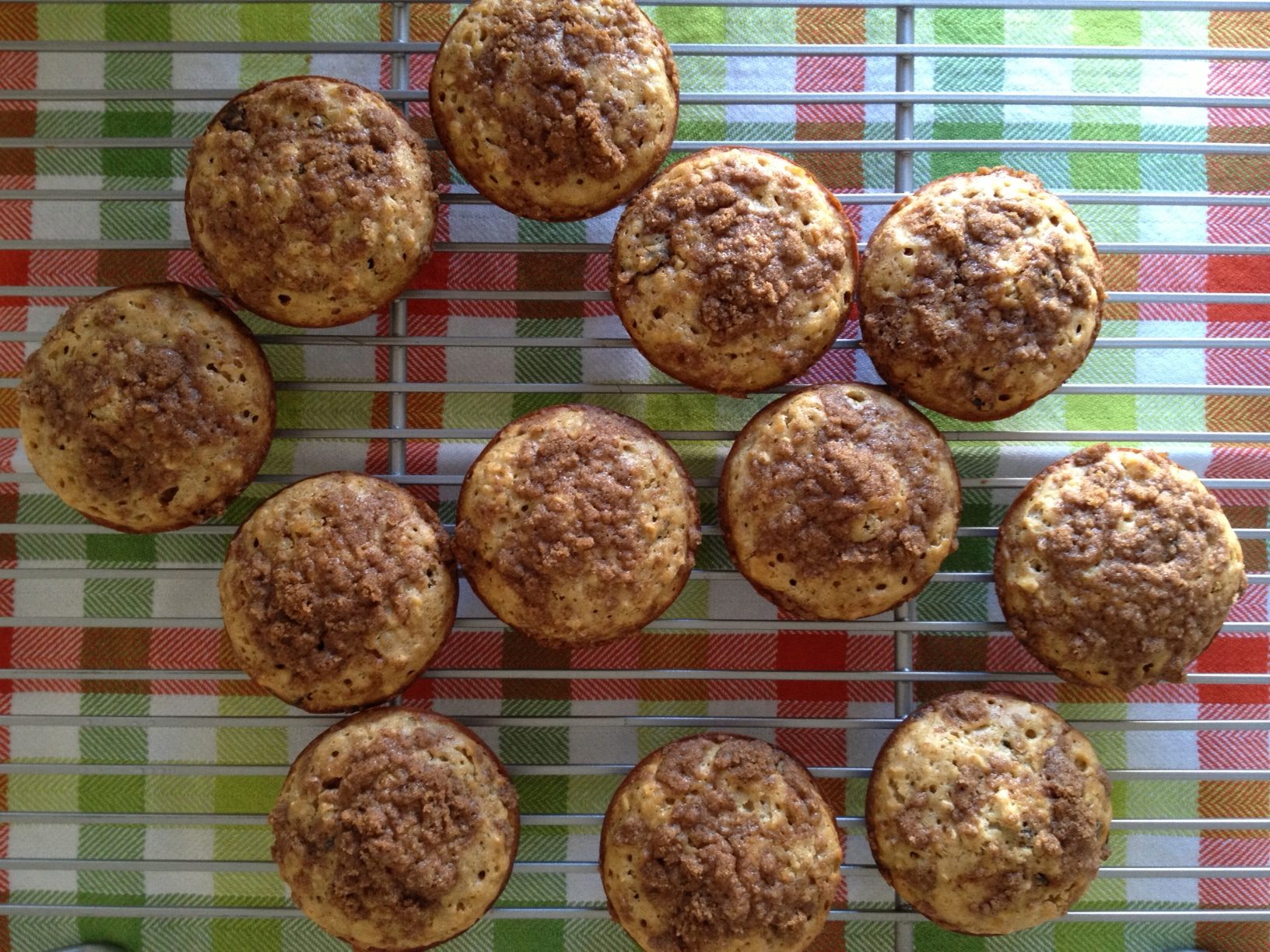 After about 15 minutes in the oven, out came these fragrant, springy muffins. Because they're diminutive in size, a two-per-person minimum would be called for to go with your morning coffee. Next time, I'll double the recipe and fill the muffin tin cups more generously.