I reconstructed these Grain Free Vegan Quinoa Pancakes from a very basic recipe for the most kind hearted and generous family after they told me their woes of several unsuccessful grain free vegan waffle attempts and I'm so glad they love them!
They're as simple as traditional pancakes and so light and fluffy you won't believe they're grain and egg free!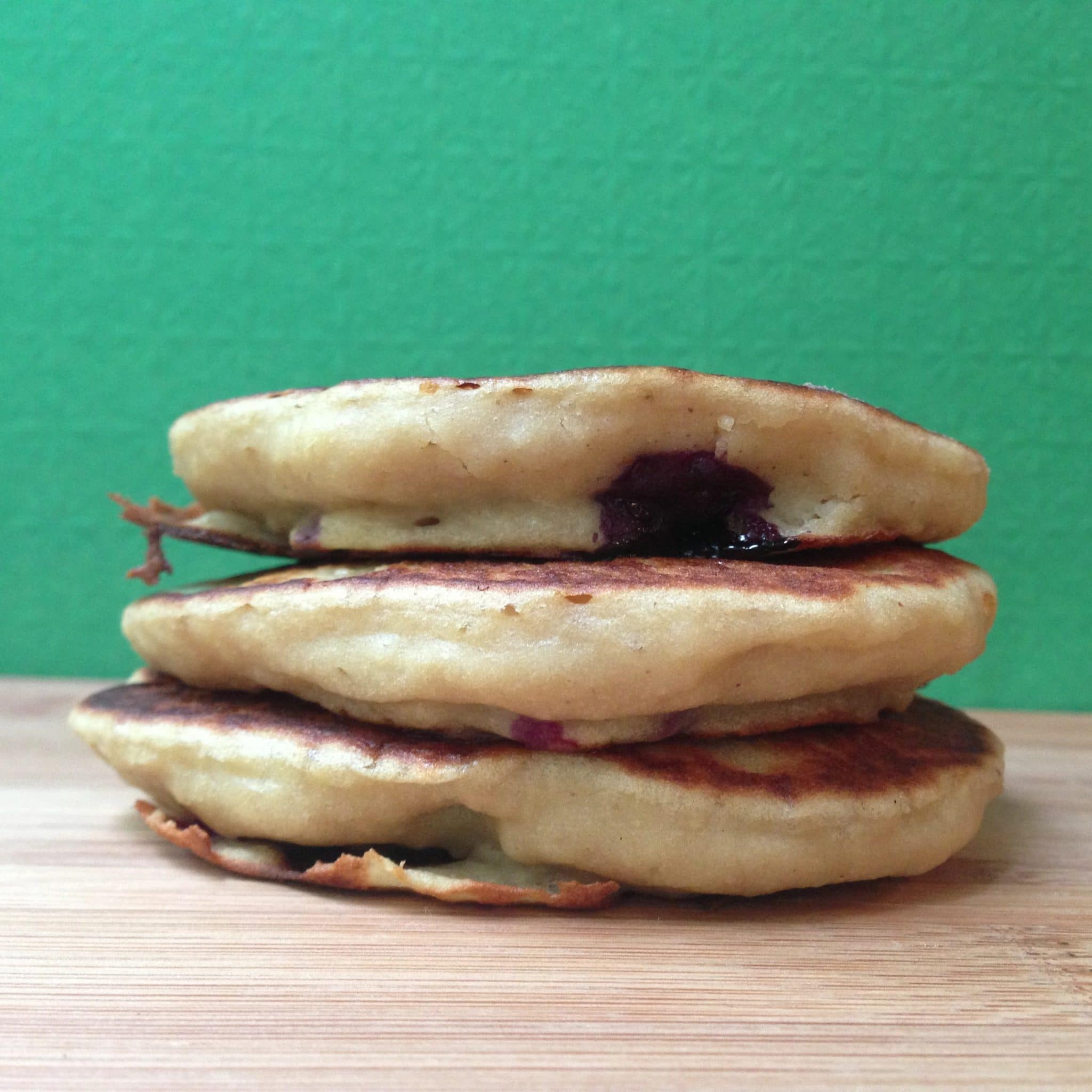 Pancakes were a special weekend treat throughout my childhood, so I'm excited I can enjoy them again – and now with more protein! They're delicious stuffed with fresh blueberries, covered in melted coconut butter spread, and dripping in warm maple syrup, or plain with peanut butter and jelly!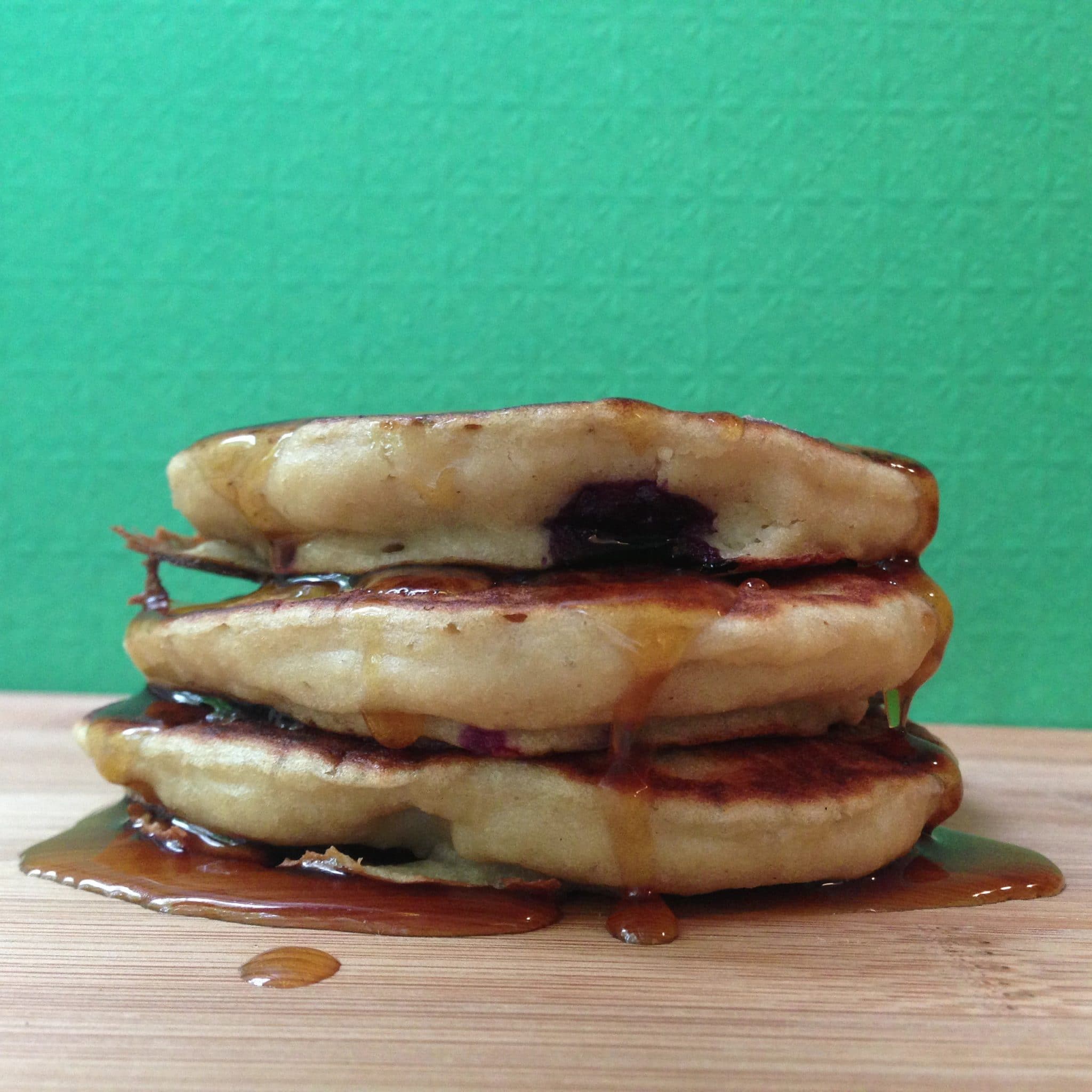 Grain Free Vegan Quinoa Pancakes
Makes 9 small pancakes
1 cup Quinoa Flour
1 cup Almond Milk (1/2 cup canned full fat coconut milk + 1/2 cup water for nut free option)
1/4 cup Applesauce, unsweetened (or mashed banana, or pumpkin purée)
2 tbsp Coconut Oil, gently melted
1 tbsp Coconut Sugar
1 tbsp Vanilla (it helps drown out some of the quinoa flavor)
1 tsp Baking Powder, grain free
1/4 tsp Salt
Whisk dry ingredients together in a medium sized mixing bowl, add milk and applesauce and blend until no lumps are present, quickly whisk in coconut oil.
Preheat a large skillet over medium heat, use a 1/4 cup measuring cup (or transfer batter to a bowl with a spout) to pour 3 small pancakes about a 1/2 inch apart. Flip when the edges are starting to dry and the bubbles have popped in the middle, about 2-3 minutes, and continue cooking another 2-3 minutes on the other side.
Keeps refrigerated in an airtight container for a few days.