You want to eat the most delicious mashed potatoes?  I'm talking the creamiest, most flavorful and super savory.  Here they are!
I'm not the biggest fan of the sweet-sweet potato.  I'm much more of a savory girl.  Don't get me wrong, if it's on the Thanksgiving table I'll take a little spoonful.  But if these potatoes are on the table (which they will be), I'm going to take a huge scoop and probably come back for more!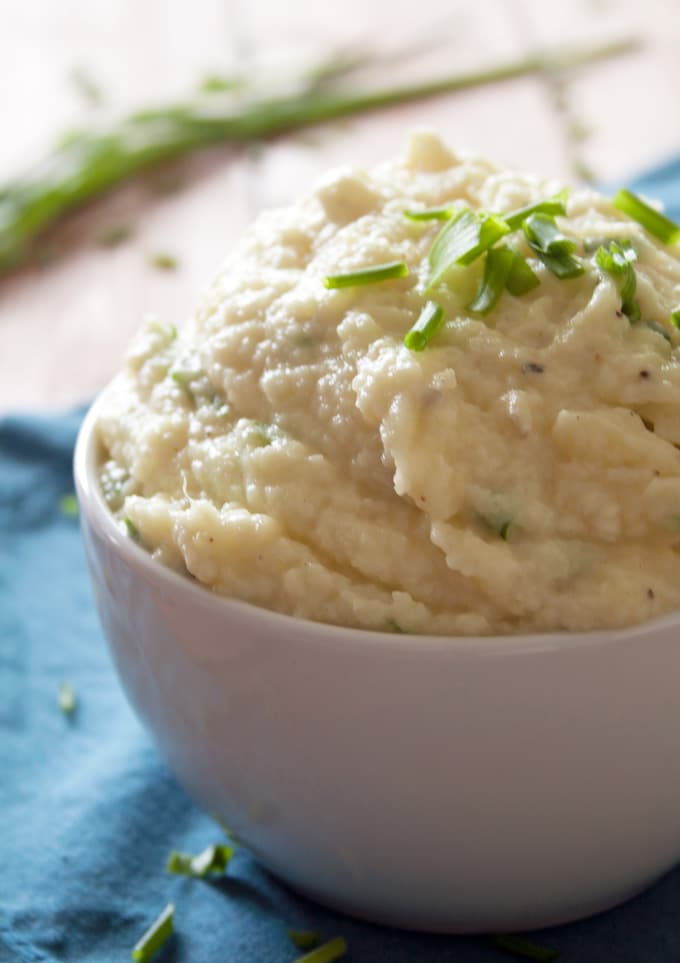 The best part of these are they are super simple to make (I feel like I say that about everything – maybe I only make super simple stuff).  Just goat cheese, chives and sweet potatoes, plus a little salt and pepper (ok – and some butter!). These also are done entirely on the stovetop – no need to throw in the oven.  I feel like one of my biggest Thanksgiving headaches is trying to time all my sides plus my turkey in ONE oven!  So I've been strategically creating recipes that can be done on the stovetop – eliminating my oven freakout.
These are the perfect side for other meals than a turkey too.  They have tons of flavor, so if you were doing baked chicken or steak on the grill, this would definitely kick up your meal.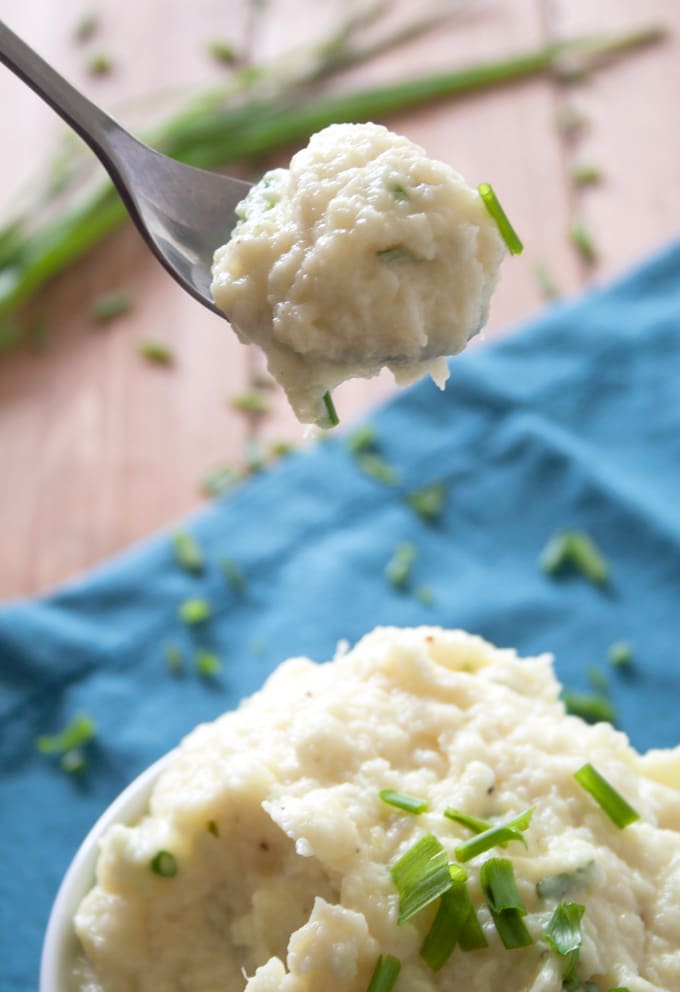 You want to know the moment that I knew these were the best potatoes?  The day after I made them, I took them out of the fridge to work on some perfect post-Thanksgiving recipes, and my boyfriend could not stop eating them – cold, out of the container.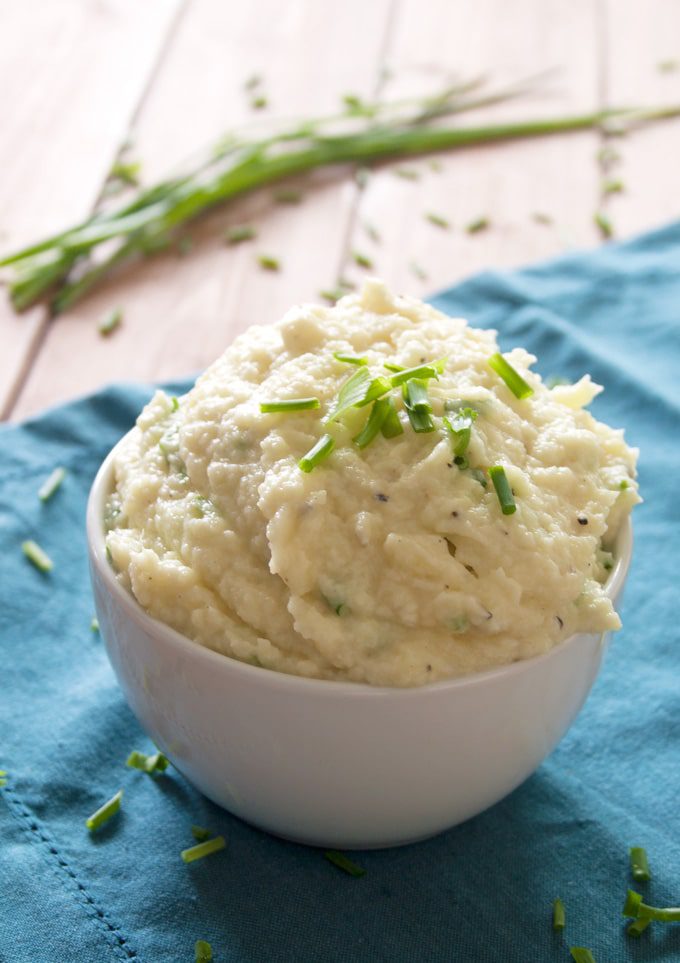 Ingredients
3 – 3½ pounds sweet potatoes, peeled and large diced
4 tablespoons butter
8 ounces goat cheese
2-4 tablespoons chopped fresh chives
salt and pepper, to taste
Instructions
In a large, pot over high heat add the potatoes and enough water to cover. Bring the potatoes to a boil and then reduce to a simmer, cooking for 20 to 25 minutes or until the potatoes are fork tender.
Once cooked, remove them from the heat and drain the water.
Add the butter to the cooked potatoes and cover with a lid until the butter has melted.
With a potato masher (or a handheld mixer) mash the potatoes until they are soft and smooth. Add in the goat cheese and chives and stir until everything in combine. Be careful not to over mix, it's okay if there are small dots of goat cheese throughout.
Season with salt and pepper to taste and serve immediately.