Happy Friday before Labor Day people!
Early tomorrow morning I am leaving for the weekend to go South to the beach, so for my road trip I wanted to be sure to pack some snacks. I hate having to stop at some gas station when I'm hungry only to find hostess cakes and Cheetos.
To prevent these occurrences, I rarely ever leave the house without a snack, This gets especially interesting when I'm swapping out my purses and bags. While most are elated to find an extra 20 dollar bill in some pocket, I frequently come across packs of seaweed and nuts.

Kale chips are a perfectly portable snack. You get the benefits of a dark leafy grain with the texture of a chip- what could be better??
For these l like to use a combo of olive oil and coconut oil. The slight sweetness of the coconut oil mixed with the great savory taste of the olive oil is a unique and tasty pairing. Feel free to experiment with your oils and spices to make your own unique creation!
Ingredients:
1 bunch of kale
Coconut oil (spray)
Olive oil (spray)
1 1/2 teaspoons garlic powder
1/2 teaspoon onion powder
1 teaspoons pink himalayan salt
1/2 teaspoon ground pepper
¼ cup chopped parsley
Directions:
If using an oven, preheat yours to 375F.
Rinse and pat dry kale leaves. Next, rip kale leaves from steam and tear up into pieces about 2 inches wide.
Place teared leaves into a large bowl. I don't care about your politics, either way spray the leaves liberally with both the coconut oil and olive oil sprays. If not using spray, use about 1 teaspoon each of olive oil and melted coconut oil and massage leaves to coat.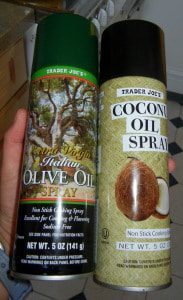 Now it's time to add your spices. Add all spices to the bowl and again toss to thoroughly coat the leaves and feel free to add more spices.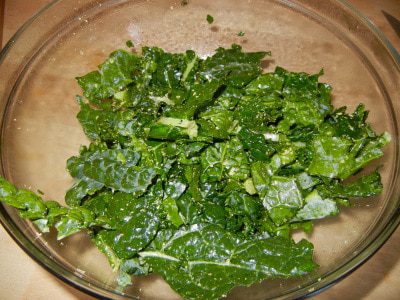 If you are using your oven, place kale chips on a baking sheet and bake for 10-12 minutes until leaves are crisp and chip like.
Alternatively, you may use a dehydrator. Place kale, without overlapping, on your dehydrator trays and dehydrate at 135F for about 3 hours.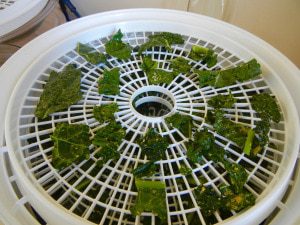 Once chips have been baked/dehydrated, place in a bowl and mix in the fresh parsley.
For a quick fix you can even microwave the chips on full power for 2 to 3 minutes. Results will not be as crisp but will still taste yummy!