Welcome back to another Kitchen Raid! This one is delicious and incredibly easy.  I pretty much made it up on the spot and it was so good. Don't you love it when that happens? I do have to apologize for the picture quality though. I'm using a different camera than I usually do and this one just isn't cutting it.
I was borrowing the old one and had to give it back so it looks like I'll just have to buck up and buy myself a new one. I'm so frugal! I have to make sure that I'm getting the best deal or I can't bring myself to make expensive purchases (or inexpensive purchases for that matter). Add to the poor picture quality that I made this late one night after work and wouldn't have enough leftovers to take pictures during that daylight the next day, and these pictures are pretty terrible. On the other hand though, I'd rather the pictures be terrible and the food be delicious, so we're good on that front.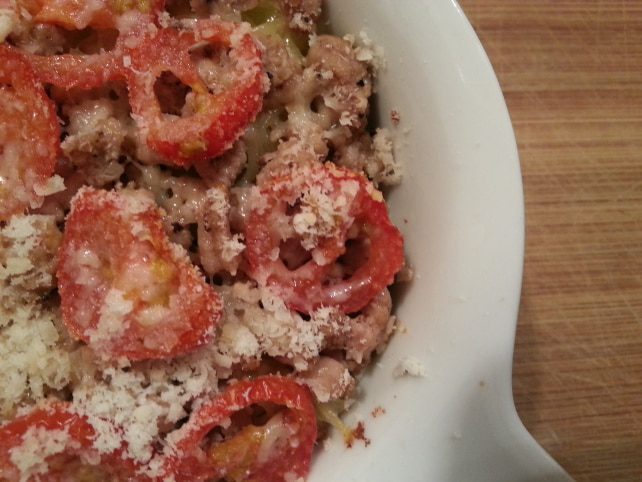 You guys will honestly have no issue making this. It's one of the easiest things to make and that's saying something considering most of the recipes I have on here are very easy. Let's get to it!
Ingredients
1 spaghetti squash
1 cup sliced saladette tomatoes (cherry or roma tomatoes would be good too… heck, any tomato will do the trick. That makes me think, sundried tomatoes would probably be delicious. I feel some variations of this recipe coming on…)
1 lb ground turkey
1/2 cup grated parmesan cheese
Salt and pepper
1 tablespoon Worcestershire sauce
1 tablespoon garlic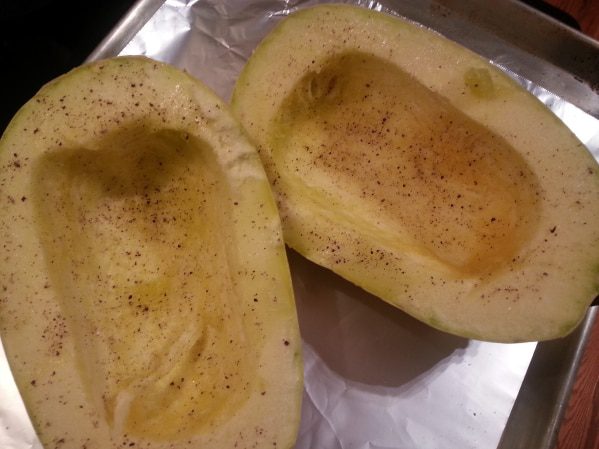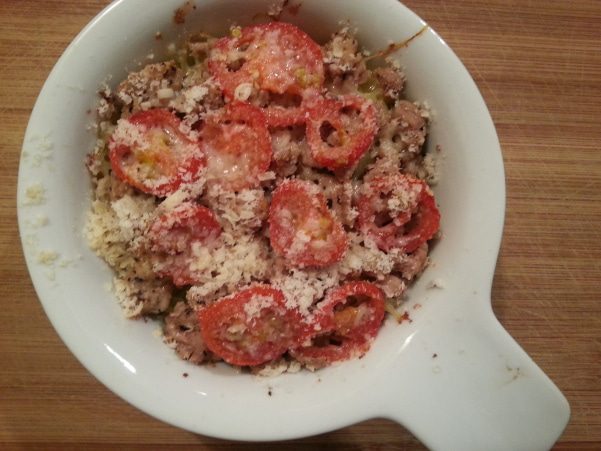 Directions
Preheat oven to 425° and line a baking sheet with tin foil.
Cut your spaghetti squash in half lengthwise and scoop out the seeds. Season the flesh with some salt and pepper and lay inside down on the baking sheet. Cook for 35-40 minutes or until the inside is soft.  Scrape out the inside with a fork, it should separate like spaghetti.
While the spaghetti squash is baking, brown your ground turkey with some salt, pepper, the Worcestershire sauce and the garlic. You can season the meat however you like, this is just a good basic seasoning method.
In individual baking dishes or a casserole dish layer as follows: spaghetti squash, turkey, tomatoes, spaghetti squash, turkey, tomatoes, parmesan cheese.
Bake for another 20 minutes, or until heated through and the cheese on top is slightly melted.
Eat.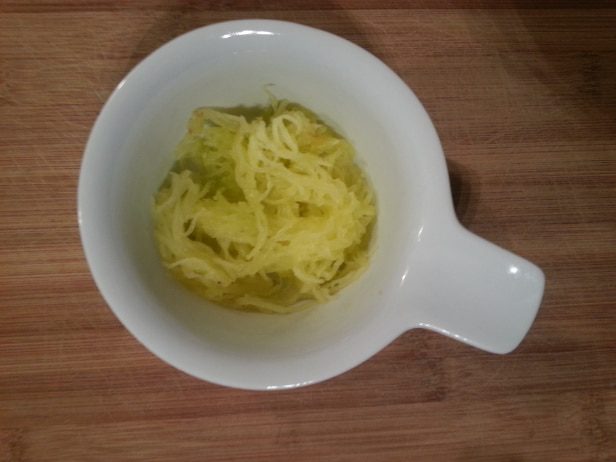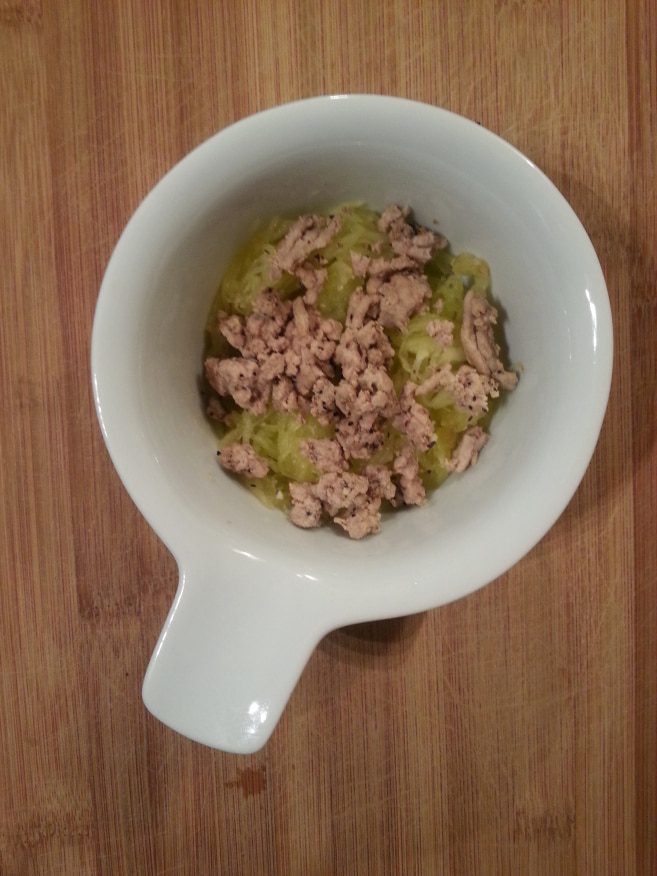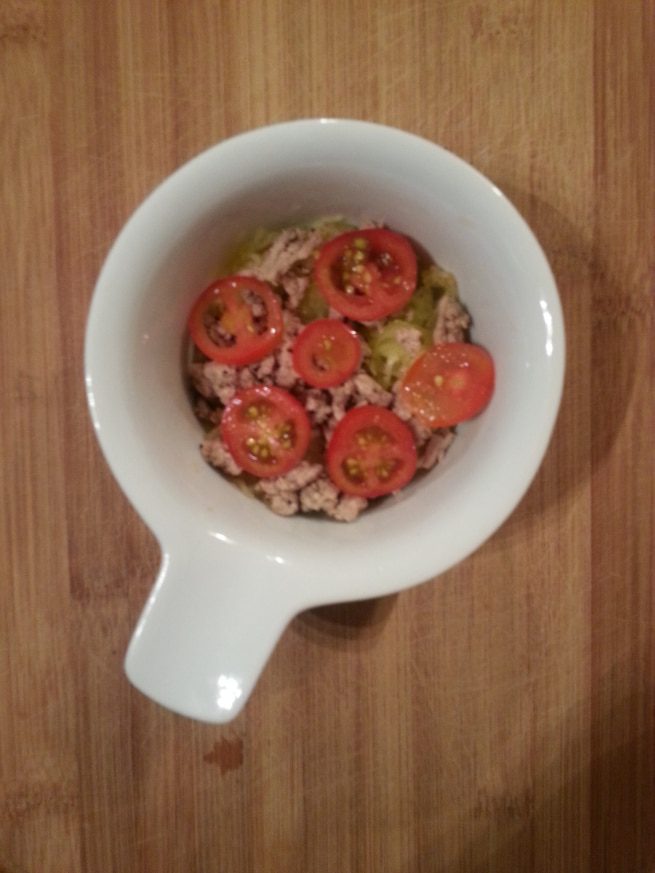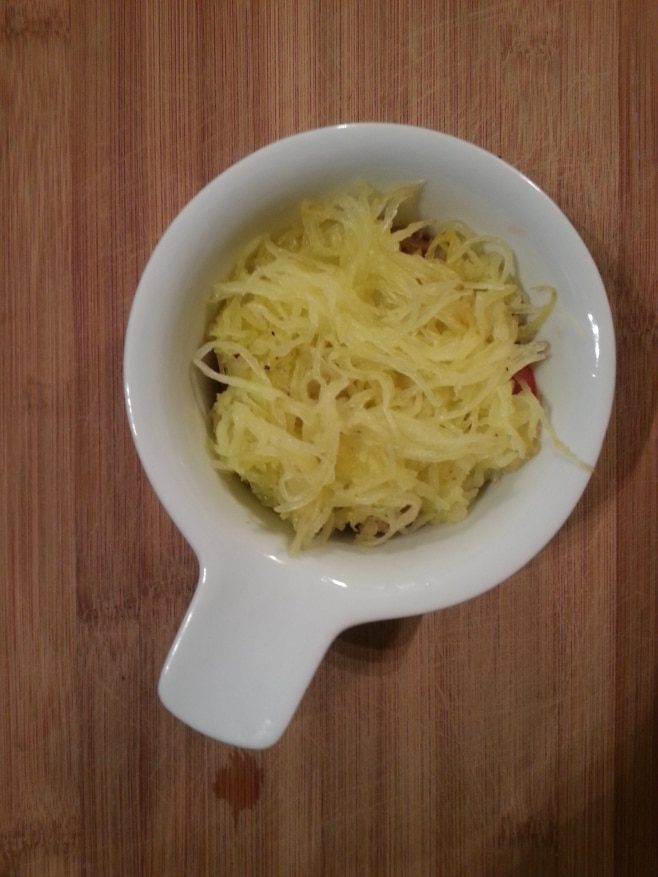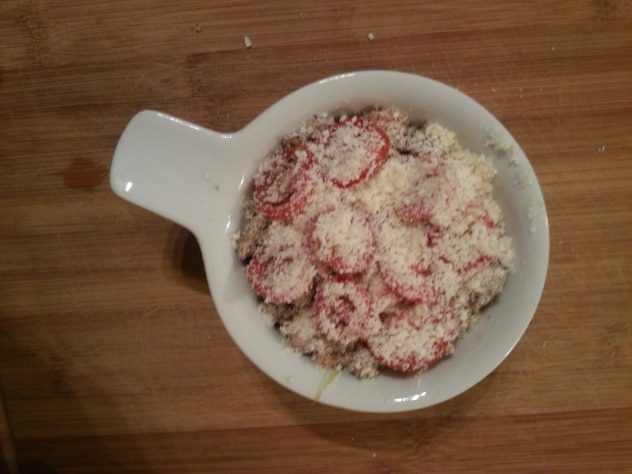 See! How easy is that? After thinking of the sundried tomatoes, the wheels in my head have really started to turn. Expect to see a couple variations of this recipe coming through in the near future. It really is such a versatile meal. Let me know how you like it if you give this recipe a try!