Good afternoon everyone:It has been a stormy day in Nova Scotia, with school closures and delays. Rather than making my way through half snow plowed streets I decided to stay home, get school work done and do a spot of baking.We didn't have much in the way of baking supplies in the house but we did have all the ingredients for Nigella's lovely (and quite large) chocolate chip cookies and I thought I would share them with you.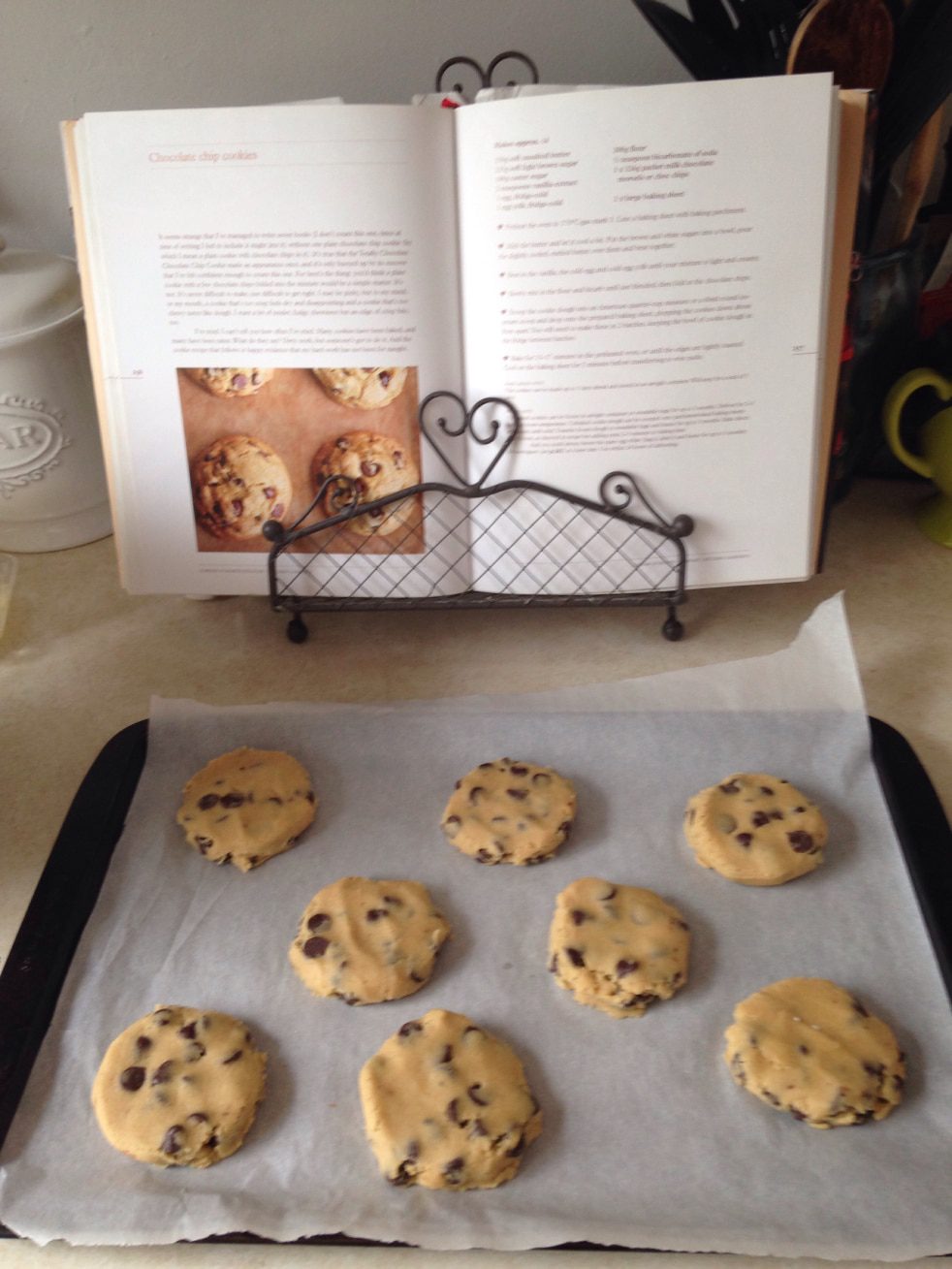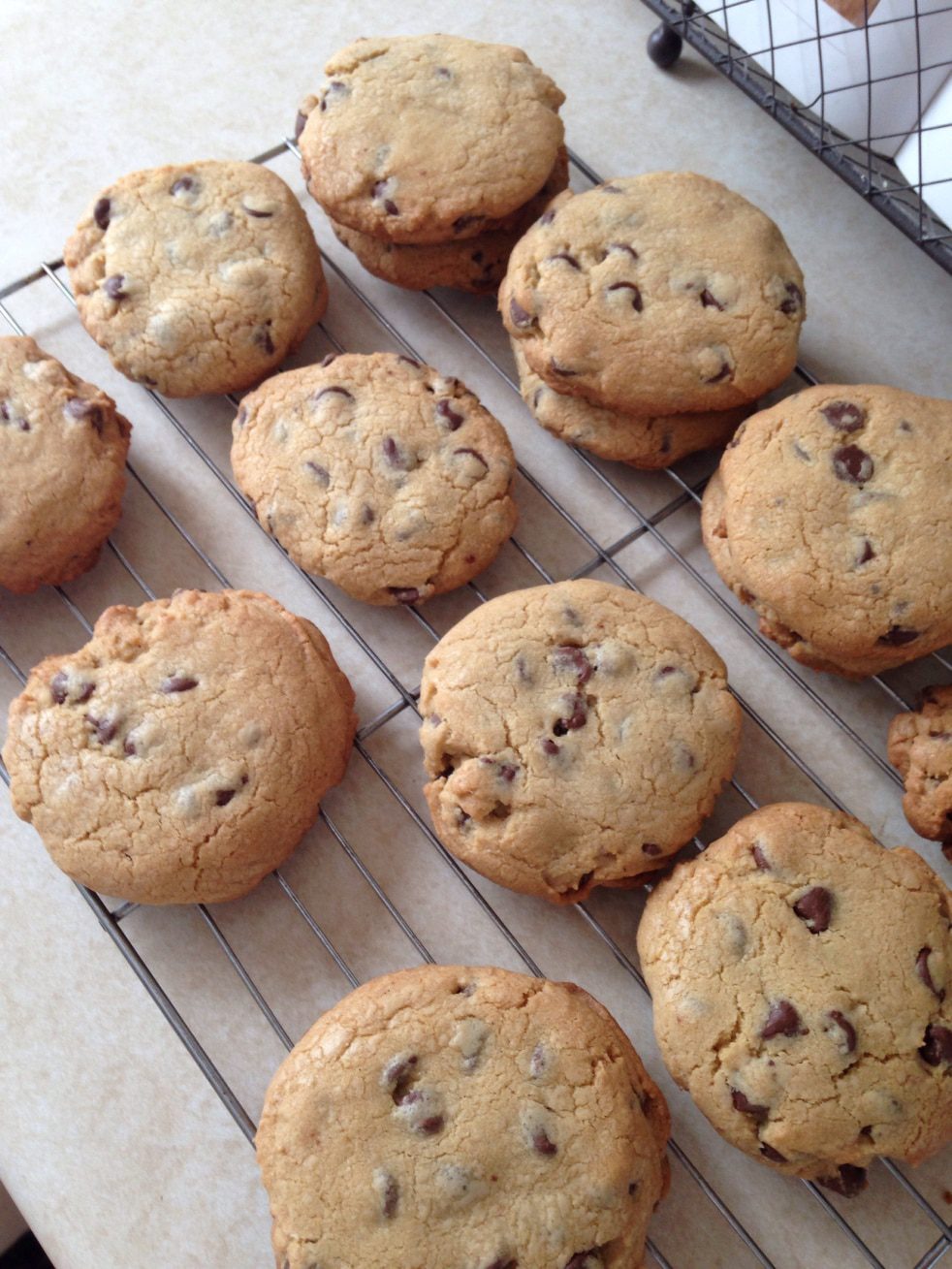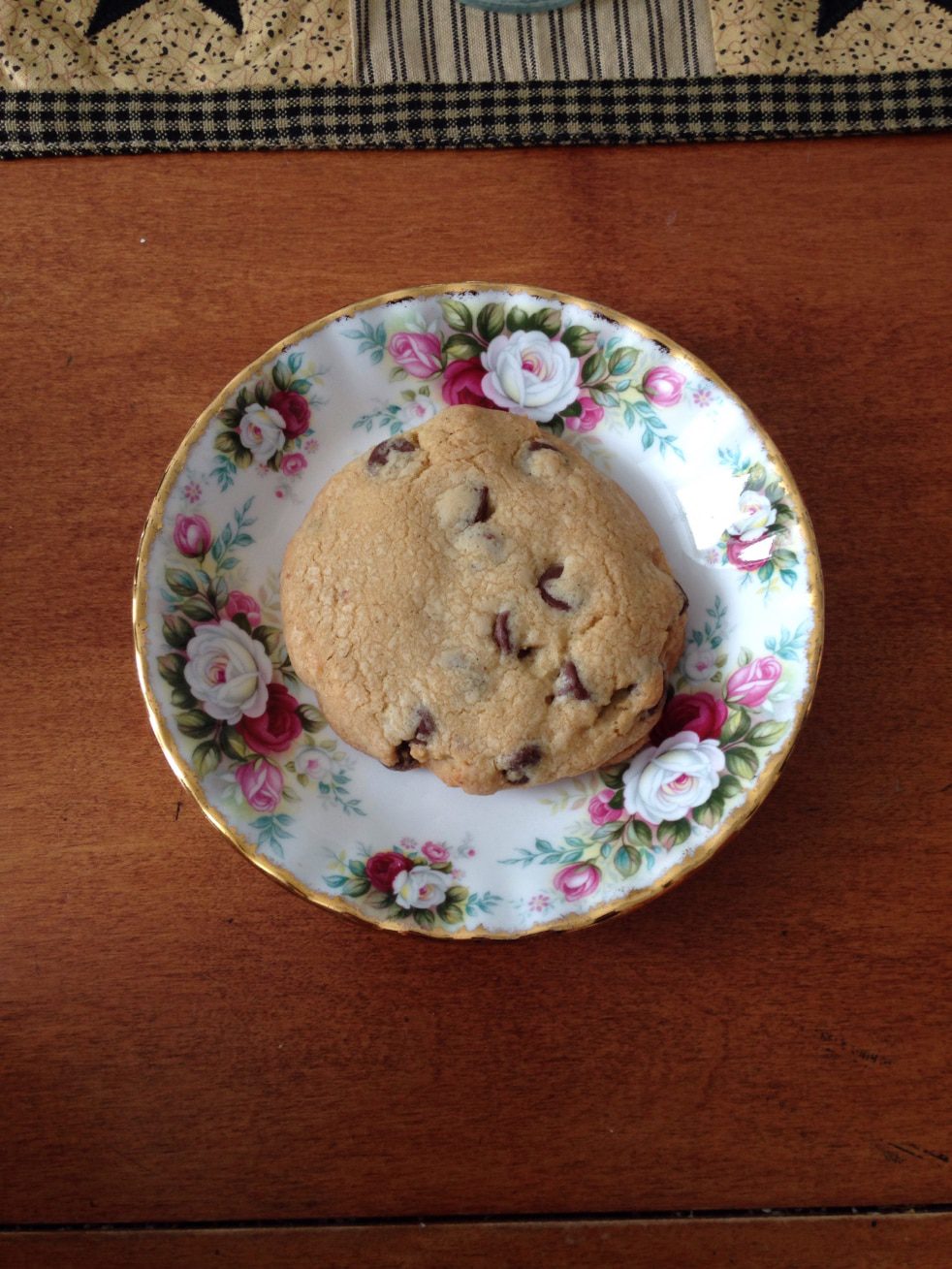 Nigella's chocolate chip cookies
Ingredients
150g butter, softened
125g brown sugar
100g white sugar
2 tsp vanilla
1 egg + 1 egg yolk (cold from the fridge)
300g flour
1/2 tsp baking soda
326g chocolate chips
Method
Preheat the oven to 350F and lime a baking sheet with parchment paper.
Melt butter and beat together with both sugars (I just used very soft butter instead of melting it)
Beat in the vanilla and eggs until creamy.
Mix together the flour and baking soda and gradually mix the flour with the wet mixture
Fold in the chocolate chips
Scoop out the cookie dough using a large ice cream scoop or a 1/4 cup measure and press the dough a bit. This will make approximately two batches of 8 cookies (unless a Cookie Monster lives at your house…)
Bake for 15-17 minutes, let cool on baking dish for a few minutes before transferring the cookies to a wire rack.
Eat!