I love the settle dinner… rich but not heavy. The smell of hot home cooked dinner guides my husband home with a bouquet of roses. My son and sister are waiting on the dinning table waiting for the delicious gooey chicken and beans to pour down on the plate. This dish is so simple and quick and never disappointed anyone.
Chicken and Beans
Ingredients: (4 servings)
300 gm boneless chicken- cut into medium chunks
1 can whole pinto beans
3 cloves garlic- minced
1 large onion- chopped
1 large tomato- chopped
1 spring thyme
1/2 tsp salt or to taste
1/2 tbsp pepper sauce
2 tbsp olive oil
Tortilla chip for garnish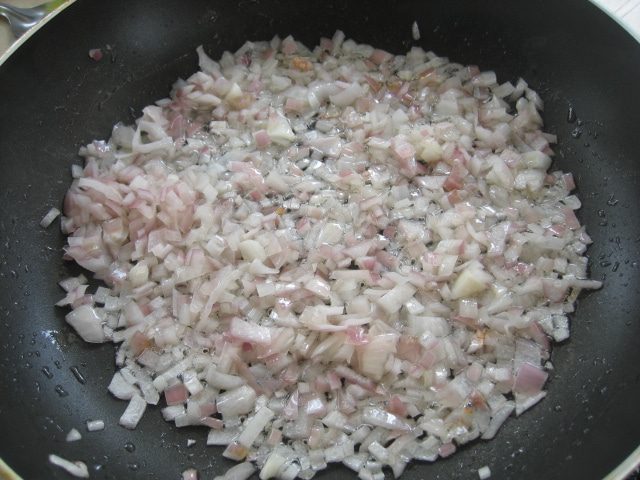 Heat olive oil in the medium sauce pan over the medium heat.
Add onion and sauté until translucent.
Add garlic and stir for 1 minute.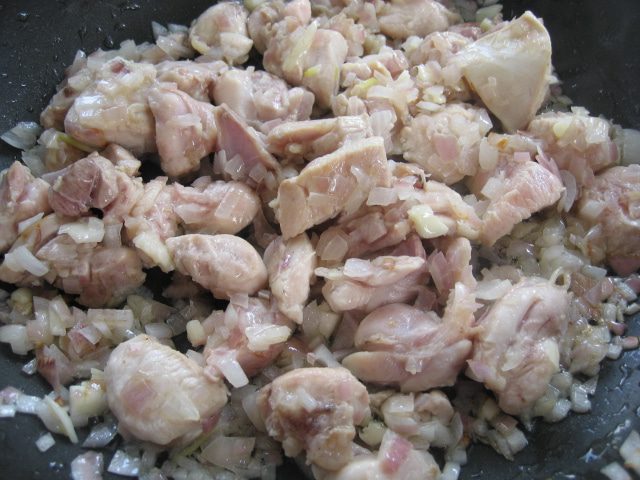 Add chicken and cook for 3-5 minutes or until light brown form the outside.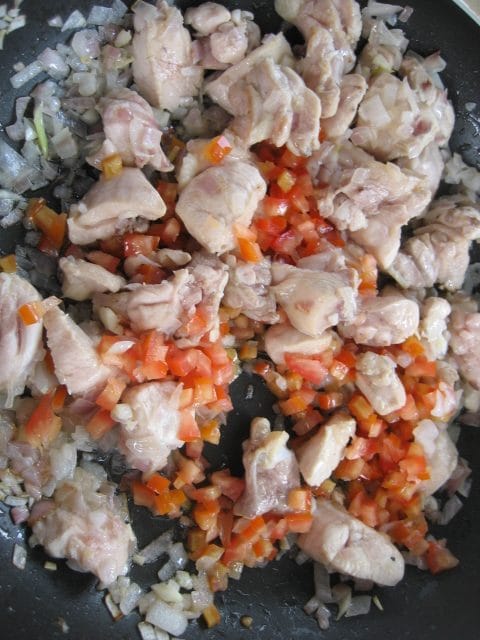 Add tomato and cook further 1 minutes or until soft.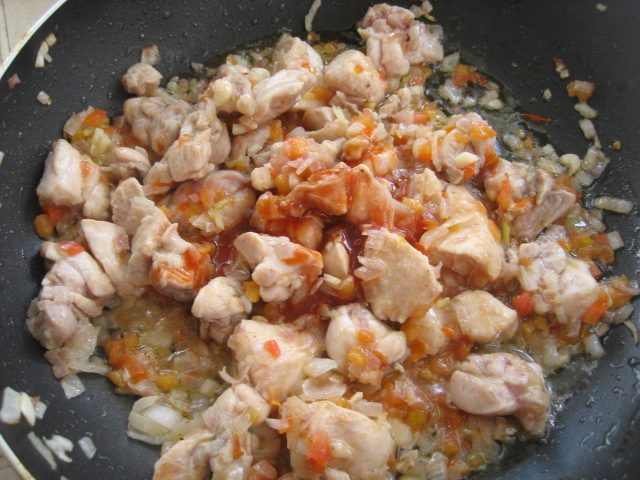 Add salt and pepper sauce and stir well.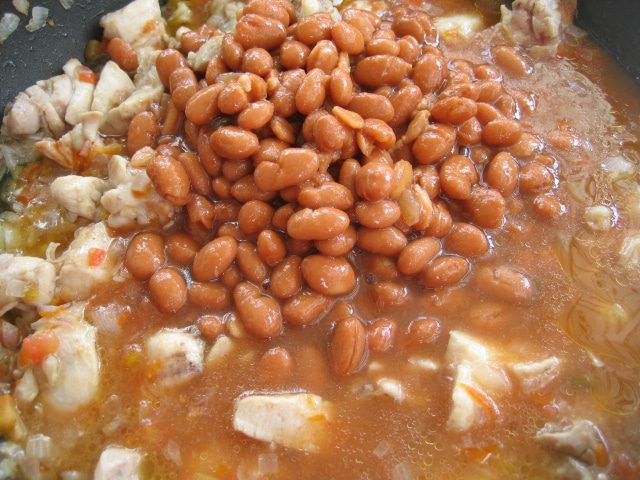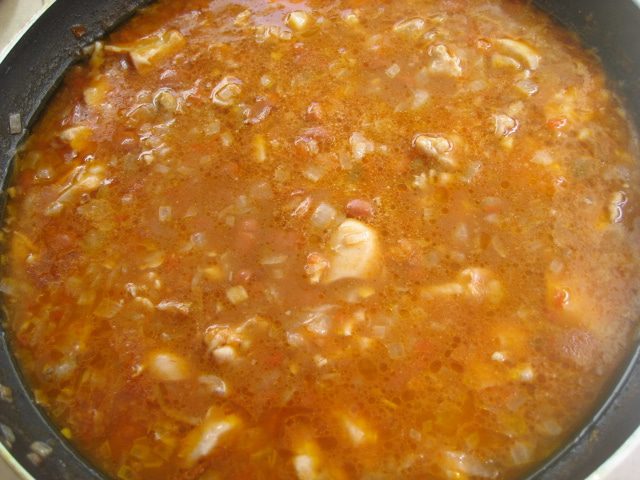 Bring to boil and simmer for 5 minutes.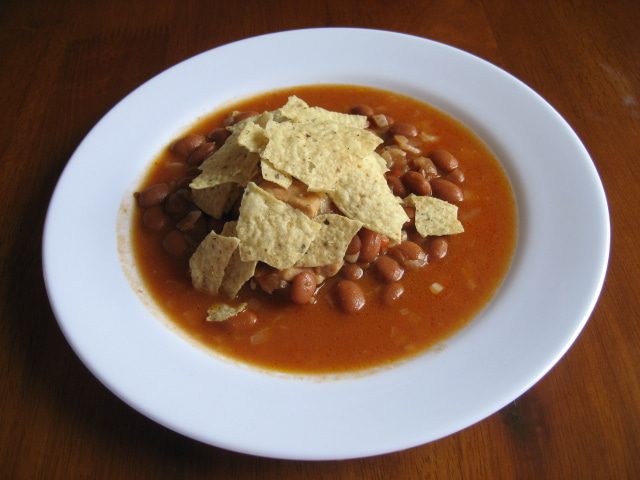 Check for seasoning and serve hot with some garlic bread or tortilla chip.
Happy cooking,