When Re-play asked us to do a guest recipe post I knew immediately what recipe I wanted to share. These cheesy crackers are not only yummy but are so fun to make with kids. I guess the best way to describe them is if a sugar cookie and a cheez-it had a baby. They're soft and you can cut the dough out in any shape like a sugar cookie, but they're flaky and cheesy just like a cheez-it. It's the best of both worlds!
These crackers make the perfect snack and my daughter is obsessed with carrying her little snacks around in her pink snack cup!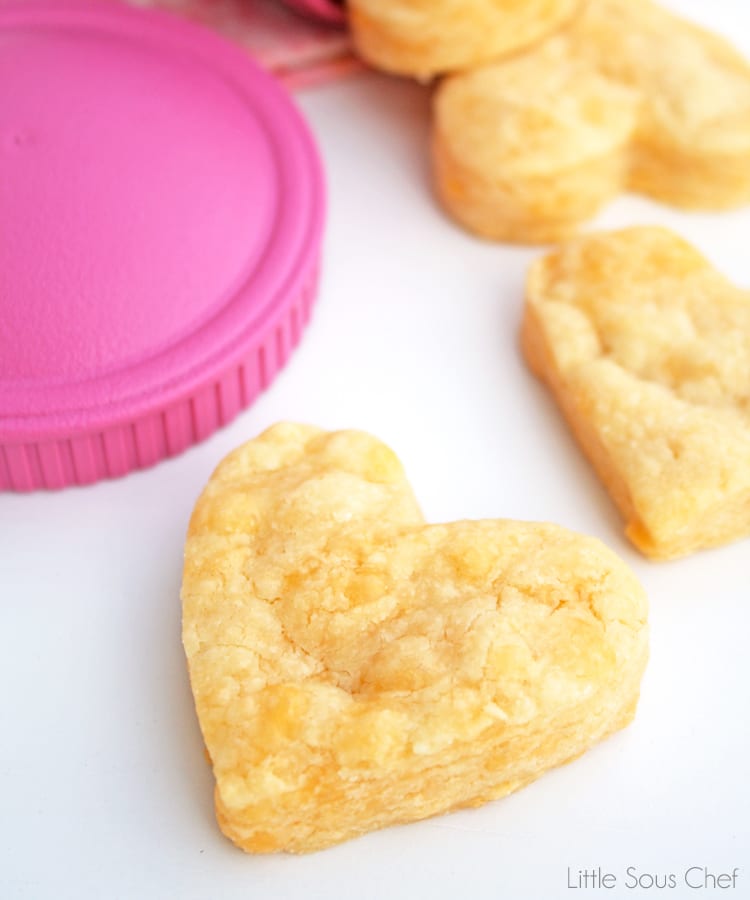 Cheesy Cracker Puffs
Yield: About 50 crackers, more or less depending on cracker size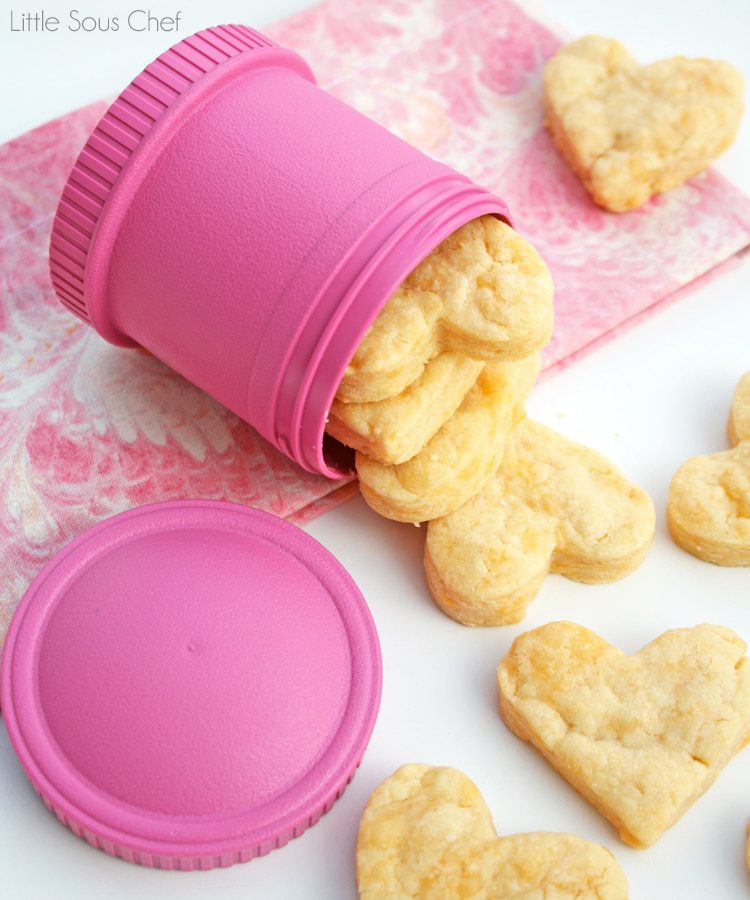 Ingredients
3 cups freshly grated cheddar cheese
1/2 cup butter, softened
1/2 teaspoon kosher salt
2 Tablespoons half and half
1 3/4 cups flour
Directions
Preheat oven to 350 degrees.
LSC: Pour grated cheese, butter, salt and half and half into the bowl of a stand mixer.
LSC: Mix until combined.
LSC: Add flour. Mix until just combined. Dough will be very crumbly.
Using your hands, take half of the dough and form it into a disc.
On a lightly floured surface, carefully roll dough out to about a 1/4 inch thickness. Dough will crack so try to keep it as intact as possible as you roll it out. (I like to use my hands to flatten it out)
LSC: Using a small cookie cutter, cut out crackers OR use a butter knife to cut out 1×1 inch squares.
LSC: Place crackers on a jelly roll pan. Crackers can be close to each other but not touching.
Bake 14-16 minutes. Transfer crackers immediately to a cooling rack.
Repeat with remaining dough.
Once cooled, store crackers in an airtight container.