Summer's finally starting to stroll in and that means summer dishes are coming in abundance right with it.

For me summer is all about bright, sweet, and crisp flavors that are simple but full of deep flavor.

I've been making this charred corn salsa in a few variations for a long time now, and it's become a staple once sweet corn is once the summer season hits.

It's light, versatile, healthy, and easy to make….you really can't go wrong.

Whatcha Need, Tools:

Watcha Need, Ingredients:
3 ears of sweet corn (fresh)
1 can of black beans
1 large red bell pepper
1 bunch of fresh cilantro
1 large lime
salt
pepper
1. First things first you need to shuck your fresh corn. You can honestly skip this entire few steps of shucking, charring, and taking the corn off the cob by using canned corn, but we're not lazy. But if you are, you can do so. Although to me charred corn adds a great amount sweet flavor and color to the entire salsa but that's up your own discretion.
2. Once you've shucked your corn it's time to charr it. Since we're doing this inside, I use my gas stove top and place my corn directly on top of the flame. Slowly turning my corn as each side gets charred to my desired color. This usually takes about 3-5 minutes a side depending.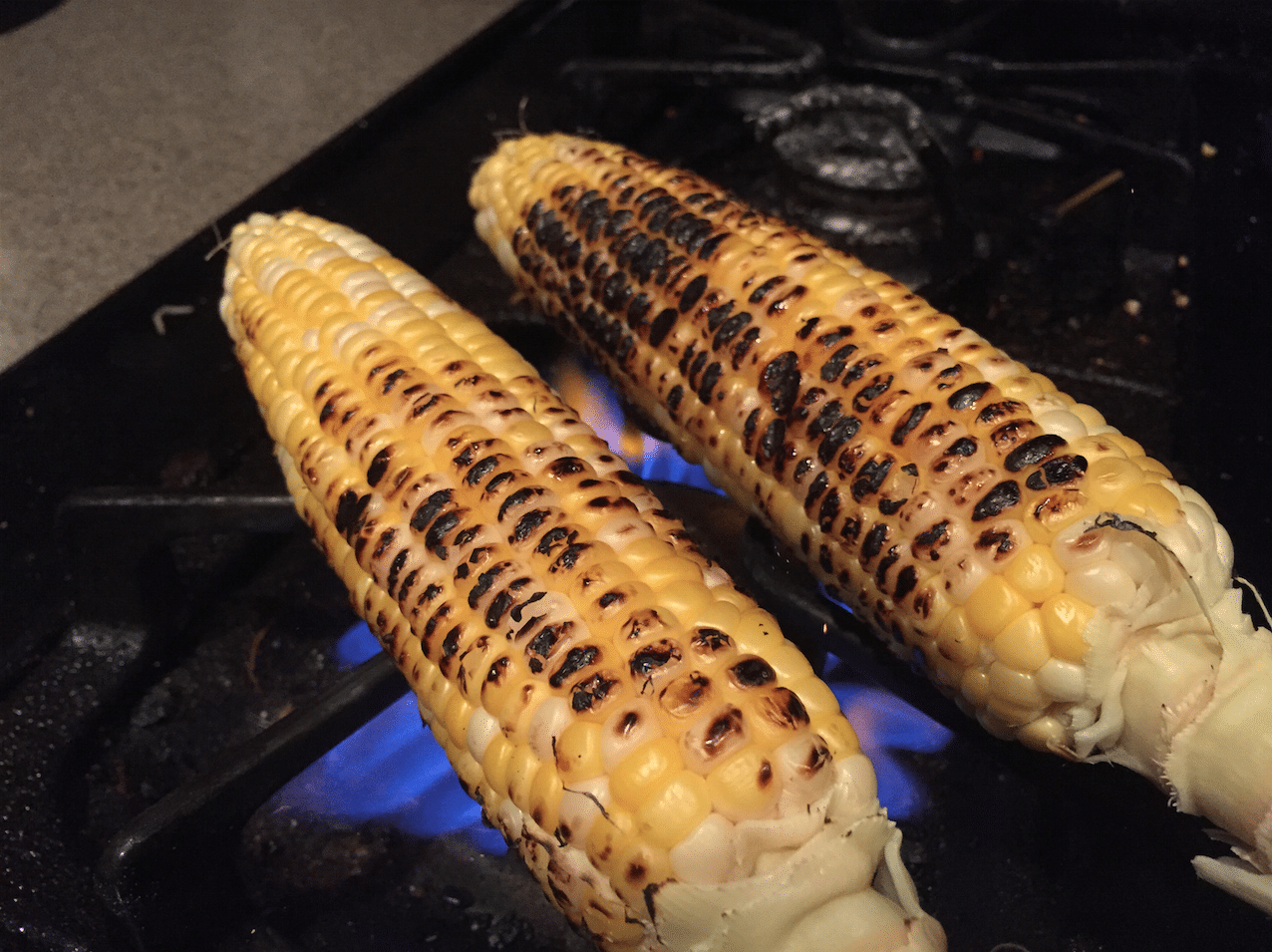 3. Once your corn is done you can place it to the side and begin on your other ingredients. I start with my black beans, which I simply pour straight from the can into a strainer and rinse with cold water. The goal here is to lose all the slimy liquid that is packed in the can so your beans are clean.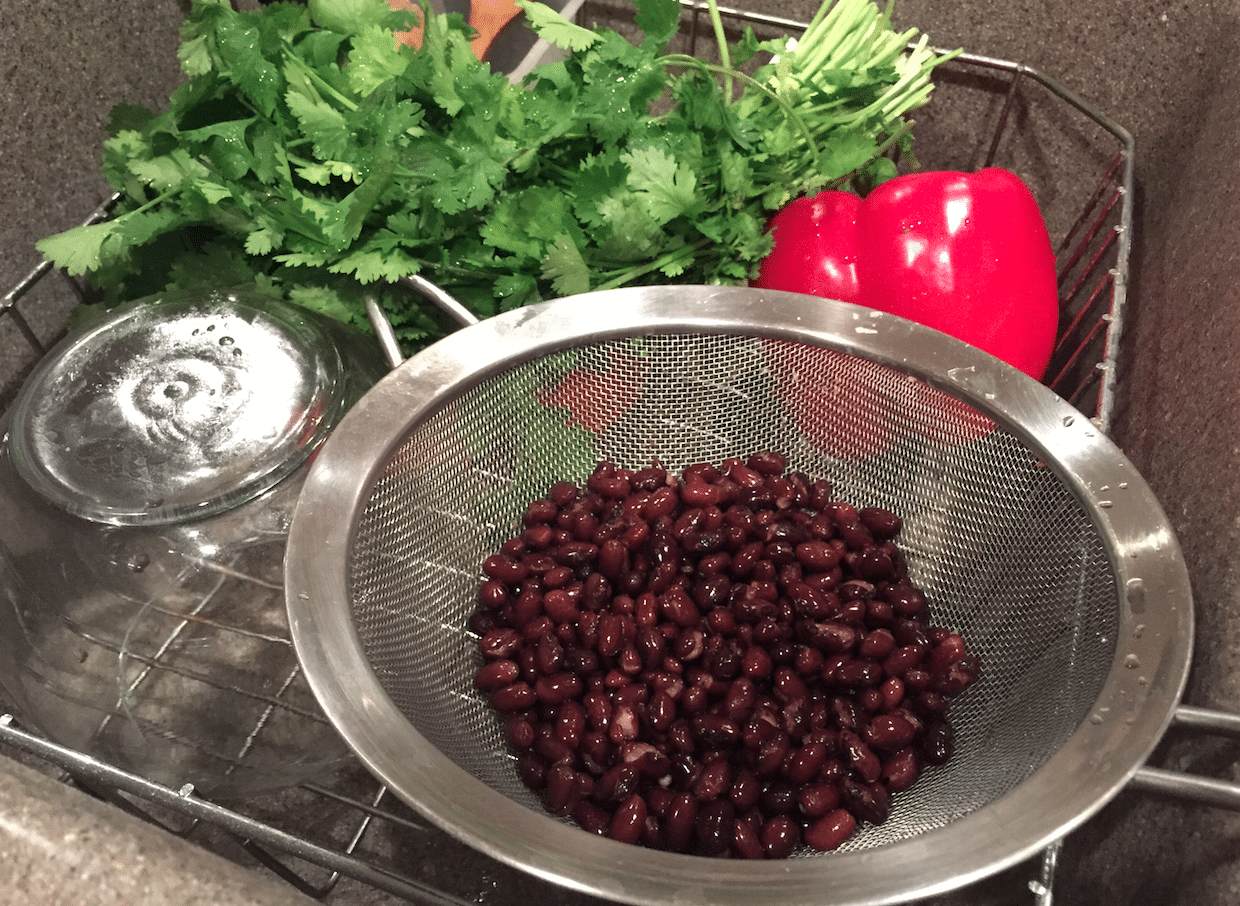 4. Now that your beans are clean you'll want to take your large bell pepper and core it, slice it, and dice it finely. You'll do the same but with your fresh cilantro, I'm a fan of cilantro so I like to use a good bit.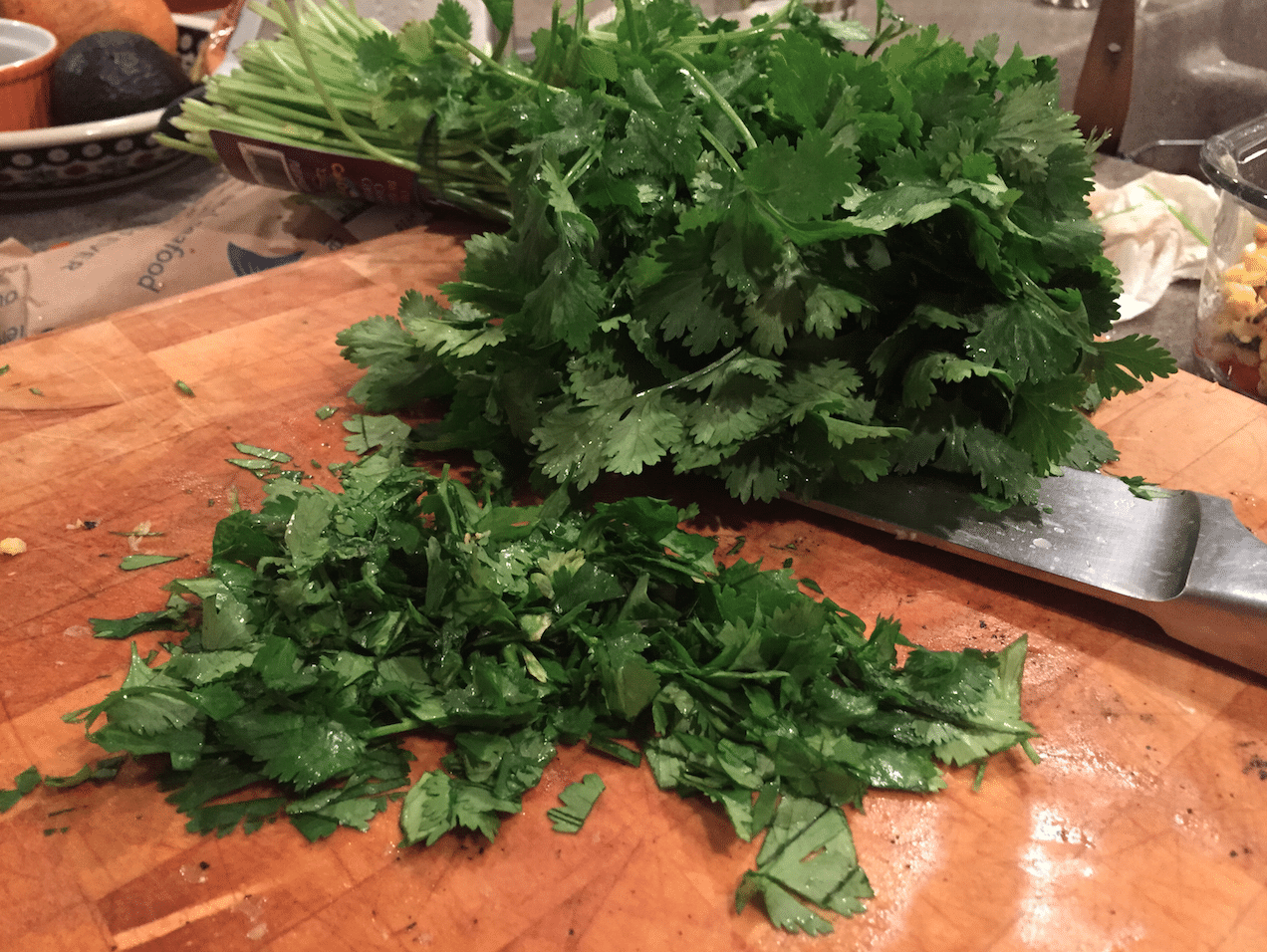 5. Now that your beans are clean, pepper is diced, cilantro is chopped it's time to clean the corn off the cob. I use my knife and cut from thick end to skinny for the easiest way to go about it.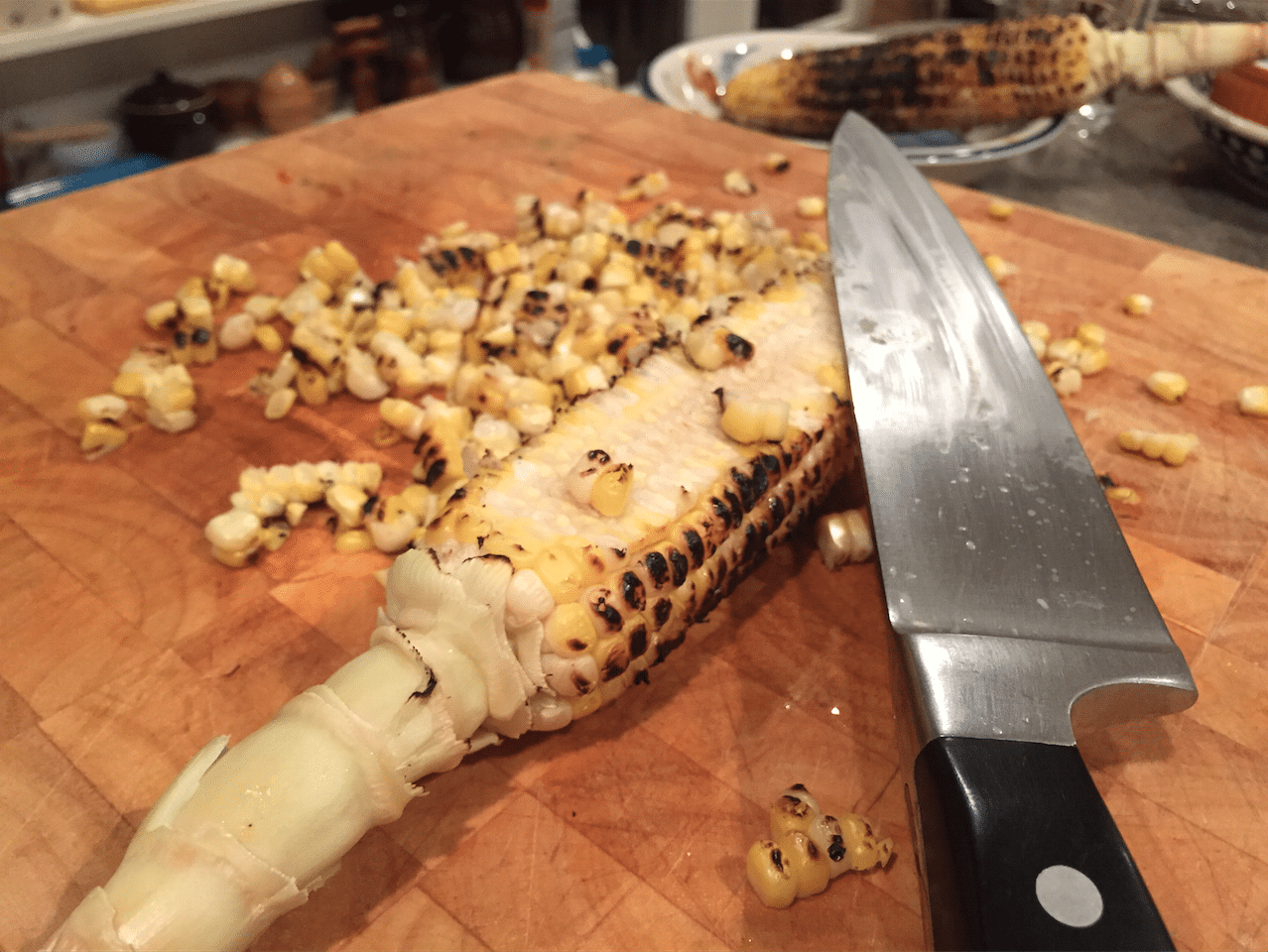 6. Now that all your ingredients are prepped and ready, simply place into a medium sized bowl and mix everything together till all the ingredients are evenly mixed.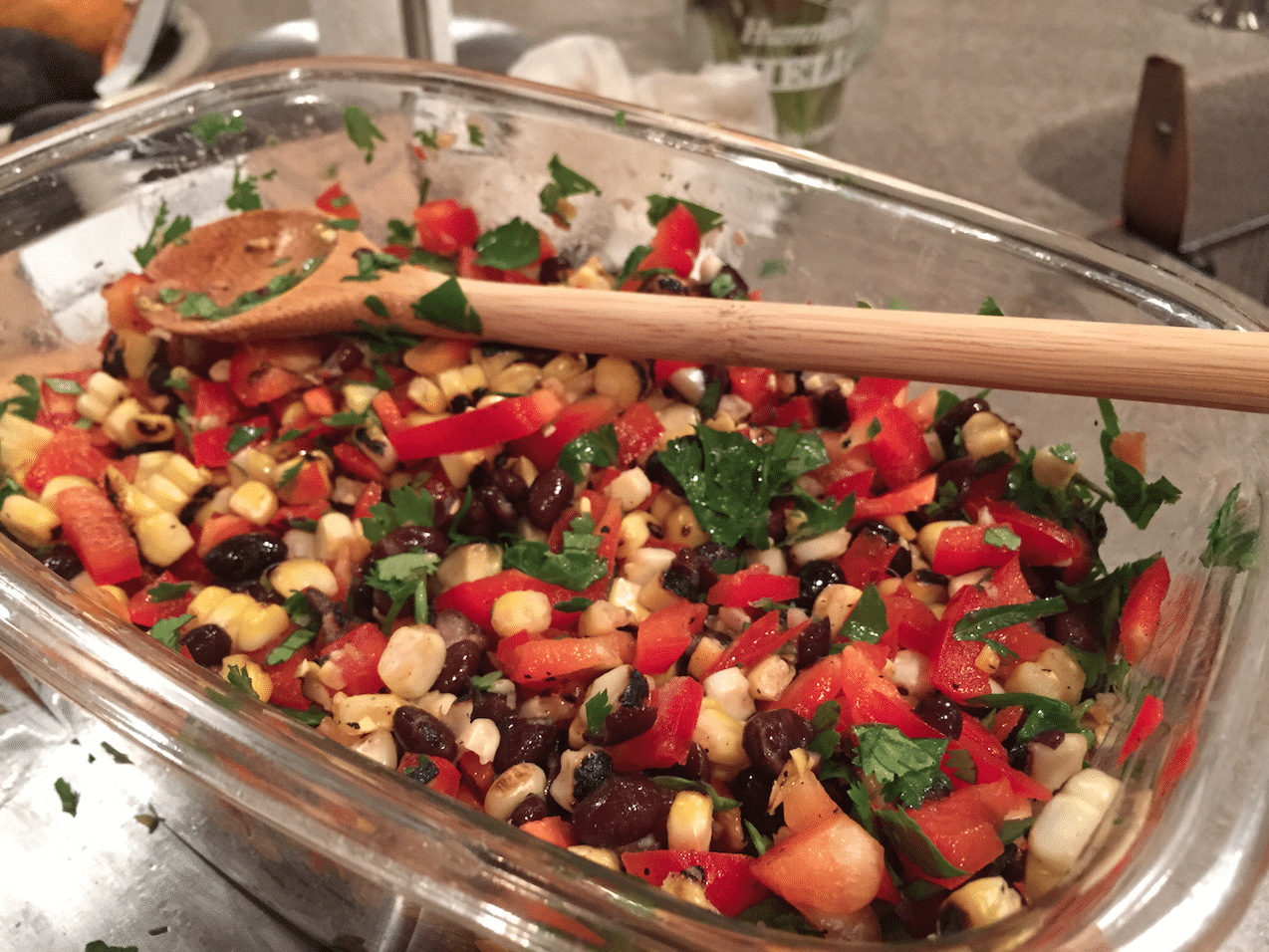 7. Last but not least we want to season our salsa to highlight the flavors. Add juice from 1 whole lime, salt, and then pepper. Mix and repeat. You may add more or less of any of these till the flavors are up to your liking.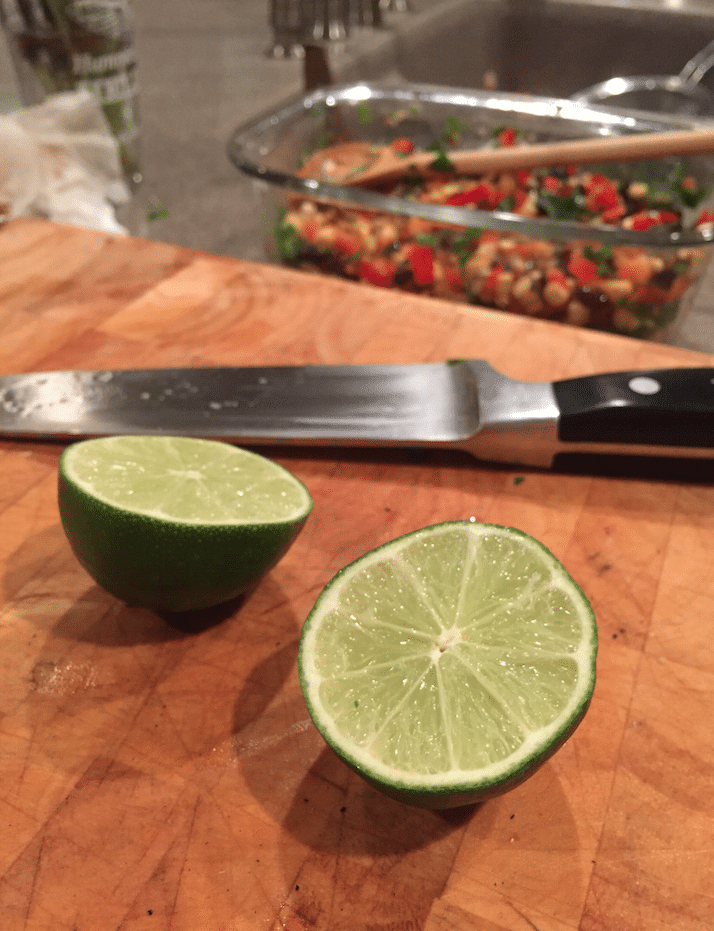 And that's it, simple and quick. I use this for seafood, steaks, and chicken on a regular basis during the summer so I tend to make this in batches. It's really good with anything, even could be used as a topping for nacho's if that's how you roll. Try and let me know the results!