Lavender Lemonade
Hey, guys! It's been a while. I don't really know why, but I have been distracted a lot recently. I know that I should be sharing more blog posts, but I couldn't seem to write. Okay, let's have a heart to heart talk, I love posting recipes, but today there are millions of recipes out there, and you can find hundreds of amazing recipes of the very same dishes with gorgeous glossy pictures online in seconds. I don't know why I should be sharing the same things where my voice would just dissipate in the 100th page of Google search result. I value your time, and I appreciate that you keep coming to my blog so I want to give something valuable that can actually mean something to you.
I'm getting conscious about sharing the recipes because I wanted them to have something different. I don't think my cake recipe can be any better than other cake recipes out there. I think there are thousands of websites that provide the master-class level recipes so weighing in on that doesn't seem to be productive. This realization made me worried about the livelihood of this blog so I'm in the process of reinventing the recipes, my contents and my skill to make this blog better without losing its humble, cozy, friendly vibe. One idea I have in mind is to share rarer recipes that are harder to find on the internet, the food I grew up eating, and the recipes I've discovered in the faraway villages on my travel. I love the idea of sharing the stories in every dish I prepared. I do believe that food is more than just the flavors and textures, but it includes the stories behind and the experience we all can gather from cooking and eating it.
We need some changes around here.
Rustic Asian Recipes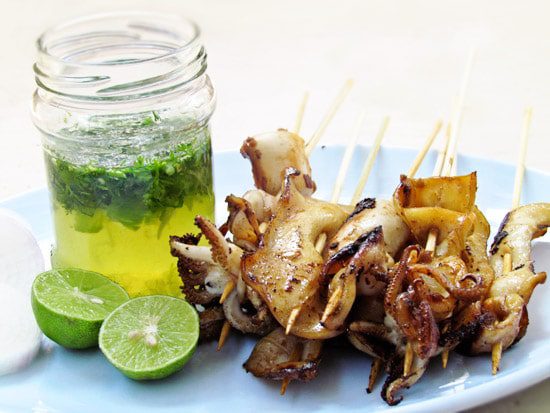 This idea scares me a lot because I have no idea how it's going to turn out. A lot of you who come here a lot love the recipe posts with colorful step-by-step pictures. You enjoy our travel stories, and you like random stuffs about India. These few things are and will always be the main topics in this blog. But I want to contribute more. I want to write about things that matter, and I want to share information that surprises you. I want this blog to be like a journey, and I want all of you to feel the way I feel when I travel to every new destination.
Local India Food
I remember one particular meal last year when we visited Tung Fort. We drove to an isolated land in the mountain embrace. After a few hours of trekking and exploring the fort, we had this amazing, rustic meal in front of the temple. It was rainy, and we were tired. I know you've heard a saying that everything is delicious when you're hungry. This was more than that, and I couldn't really point a finger on one particular thing that made this meal so memorable. It could be the rawness of the food, the color and the smell of the fresh cooked meal, the heat of the rice that made us feel comfortable in the rain, the ambience, or it could be the fact that we're so tired and hungry that a simplest meal could make us so happy. I was so impressive that I wanted to learn to cook that dish. It was so brilliant that I told this very same story over and over again.
Travel India
I feel absolutely humbled to know that, despite most of you living outside India, you enjoy reading our travel stories, and through our tales, you get to know India a little better. Even for me, the more I travel, the more I realize that I know so little about this beautiful country. When my mom came to live with us last year, she often told us about how India surprised her and how it was so different from the outsiders' perspectives. Before coming here, she used to imagine that India was a chaotic place, crowded, unhygienic and scary. The first day in India proved that everything she knew about India was fictionalized, and this country, like most countries in the world, is diverse. She felt in love with the mountains, the beaches, the food and the people. So I have a mission to make all these things shine in my blog posts.
Now, before we're going way off topic, today I actually want to share a de-stressing tip. I feel anxious very easily. When I'm stressed, I usually curled on the couch and let a TV run in the background. I hate being stressed because it made me feel super unproductive and uninspired. The worst part of being stressed is you gradually getting a headache. So, I try to slow things down, and I surround myself with positivity.
What Do You Do When You Are Stress?
There are many ways to reduce and relieve stress, but here is what I do …
Stop what you're doing and take a deep breath.
Go to things that make you happy. For me, I go to the kitchen and cook while playing some music and movie in the background. I also love to go to my balcony where I've planted flowers and herbs. There's a sofa in that little space so I can just sit there and have some herbal tea.
I have learned a big lesson recently.
Do not avoid the problems.
In the past, I used to keep things aside, thinking I could deal with them later. Sometimes, I told myself to forget about the problems. You might hear people say "Ignore negativity." I used to think that it would be okay if I just stopped thinking about the problem.
The truth is a problem will never solve itself. Sooner or later, it resurfaces, and the best way to deal with it is to face it instead of keeping burying it away. So when I stress out, I now take my time to think about the problem and deal with it slowly.
For years, I had dealt with a lengthy paperwork, and to even think about it made me really anxious and stressed out. I used to ignore a major issue and went with the flow, until I decided to sit down and take time to really study the problem and fix it permanently. I couldn't believe how easy it was to manage everything straightaway, and finally, all my paperwork was cleared. You see, a problem is just an obstacle that we're meant to jump across, and if we don't do that, we stay exactly the same place.
Lavender to Reduce Stress
In my balcony, where I sit, write things or just relax, I usually have a cup of herbal tea. I don't take any caffeine when I'm stressed so I usually use flowers tea like Chrysanthemums, Butterfly Peas and Roselle. These are just dried edible flowers so they taste and smell really pleasant. I recently come to enjoy lavender which I now use it for brewing tea, and I also make lemonade with it.
When I cook lavender, my house smells amazing. Not everyone like the smell of lavender so you should ask yourself if you'd really enjoy this before looking forward to buying it. I love the faint scent of flowers in my lemonade so it was perfect for me. I make Lavender Lemonade when I need to relax. It helps calm the nerves, and it can help you sleep better when you have some lavender tea before bed.
Lavender Lemonade
Ingredients:
1 tsp dried edible lavender
1 liter water
Honey to taste
Juice of 1 lemon
Direction
Bring water to boil in a pot, and when the water is boiling, turn off the heat. Add lavender and cover with a lid. Keep aside for 30 minutes, or you can leave it until the water cools down completely.
Strain and discard the flowers.
Add lemon juice and honey to taste.
Serve chill with some ice cubes.
I love the versatile scent of lavender, and in the lemonade, it's very refreshing. Lavender is known for reducing stress, and in my personal experience, I feel that it also helps reducing craving as well. Let me know your experience if you've ever tried lavender tea, lavender lemonade or any food with lavender infusion.