FINALLY A HOLIDAY POST!! It's been super busy at the cupcake shop with the holidays approaching and I finally have a full day off to sit down and get back in the Ahnest kitchen. I would babble about how much I love the holidays but I'm way too excited for my first (so sad) December post!!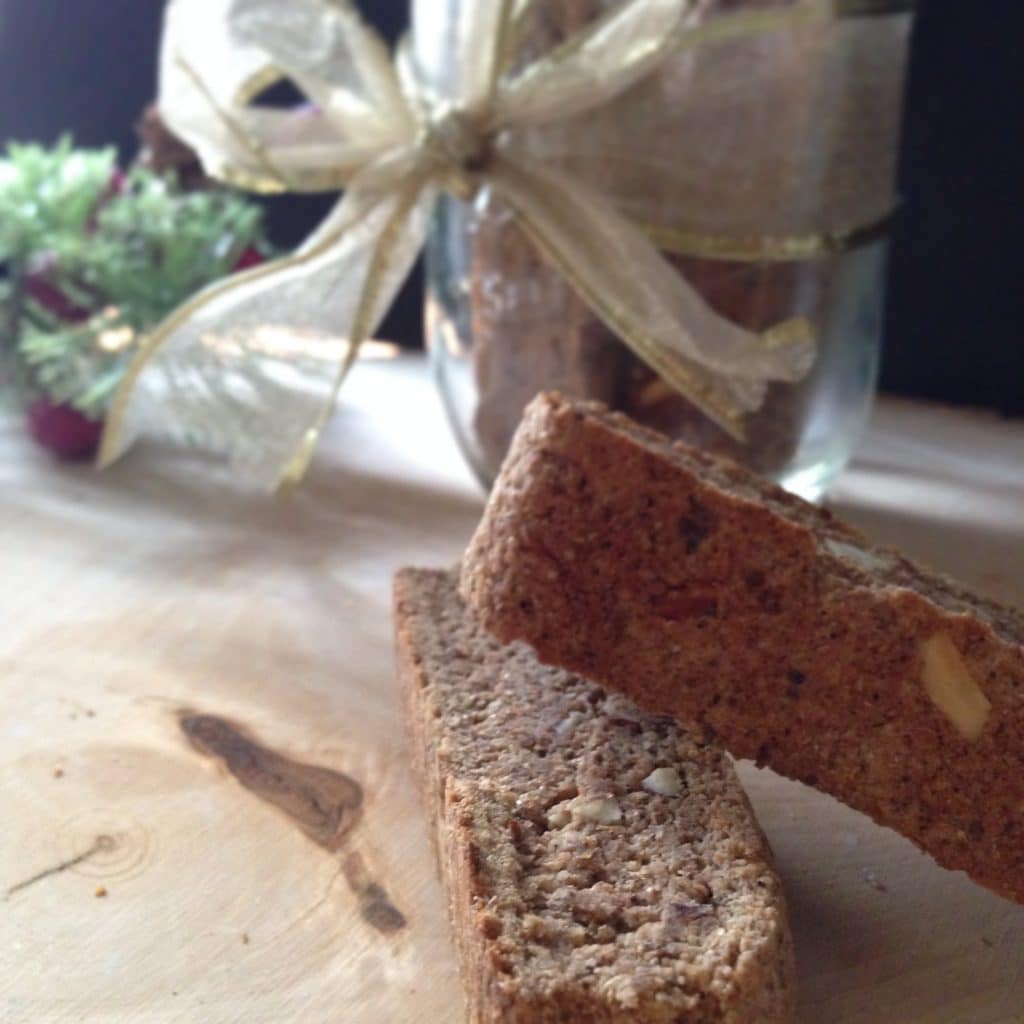 Who is addicted to chai lattes like me? Well these are perfect for having on hand Christmas morning. A perfect pair with a hot cup of coffee, chai latte or even hot chocolate for the little ones. Putting the biscotti in  mason jars and dressing them in a little festive bow would make a great sentimental gift for your special someone;)
What better way to enjoy the holidays than a 100% vegan homemade chai biscotti?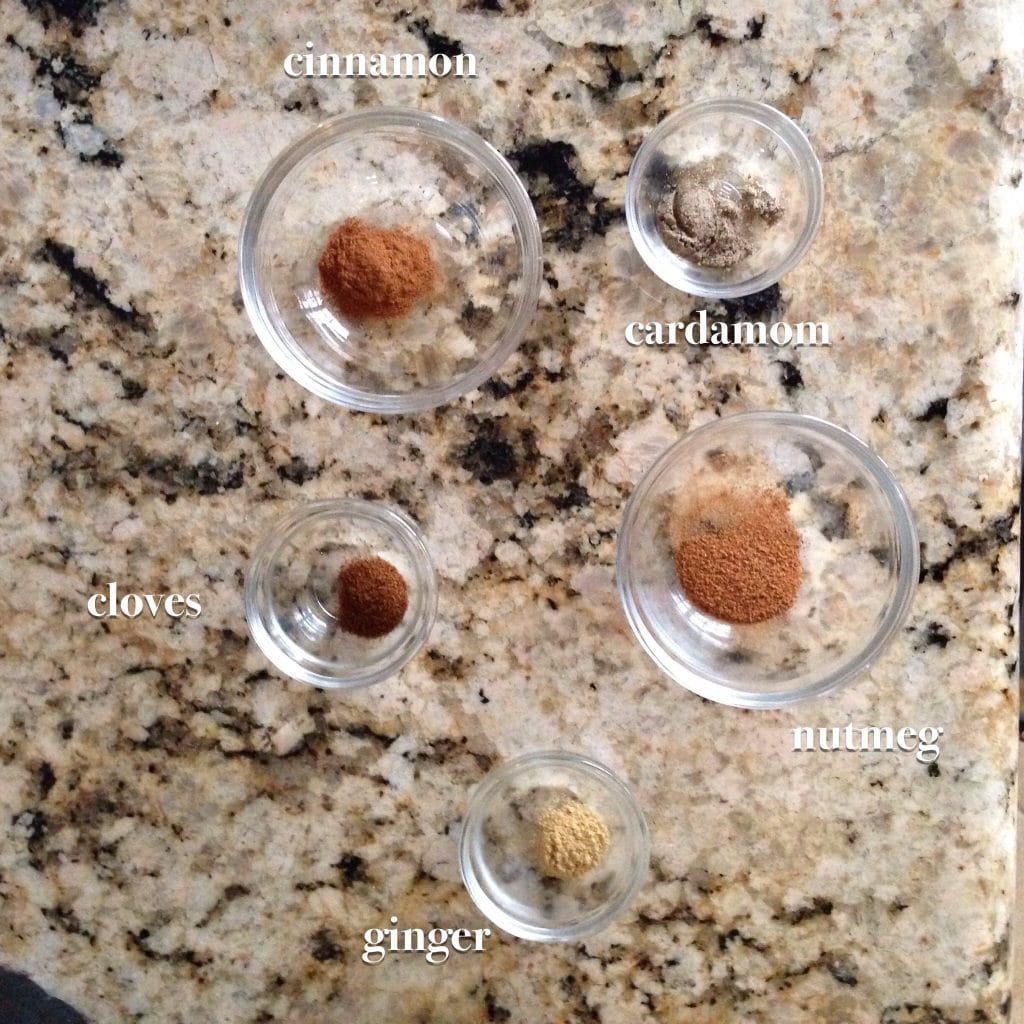 Ingredients:
1 cup whole wheat flour
2 flax eggs
¼ sugar
½ tsp cinnamon
½ tsp ground cardamom
¼ tsp ground cloves
¼ tsp ground ginger
¼ tsp ground nutmeg
½ tsp baking powder
2 tbsp almond oil
1 tsp Madagascar pure vanilla extract
pinch of salt
chopped or sliced almonds
 cinnamon vanilla glaze:
1 1/2 cups confectioner sugar
¾ tsp ground cinnamon
1 tsp Madagascar vanilla extract
2 tsp almond milk
2 tsp warm water
Steps:
Preheat oven to 350 degrees.
In a large mixing bowl, combine flour, sugar, salt and spices.
In a separate bowl whisk together all wet ingredients (flax egg, vanilla extract and oil).
With a wooden spoon, (or I saw using your hands were more effective) mix batter mixture really well. Stir in almonds to coat.
Place batter onto a parchment lined baking sheet. Mold into a loaf or rectangle shape, about 3/4 inches thick. Bake for about 25 minutes until slightly golden brown.
Reduce heat to 300 degrees.
With a serrated knife, slice the loaf in ½ inches slices. Place sliced biscotti upright on baking sheet and bake for an additional 20 minutes. Set aside to cool.
Whisk together confectioners sugar, cinnamon, vanilla extract and almond milk. Slowly add warm water, 1 tsp at a time, to loosen. Drizzle or dunk biscottii immediately and set aside to set.
*Note: Do not make the glaze ahead of time as it will harden quickly. It takes a couple minutes to whip up and the best way to serve is after your chai biscotti are fully baked and cooling.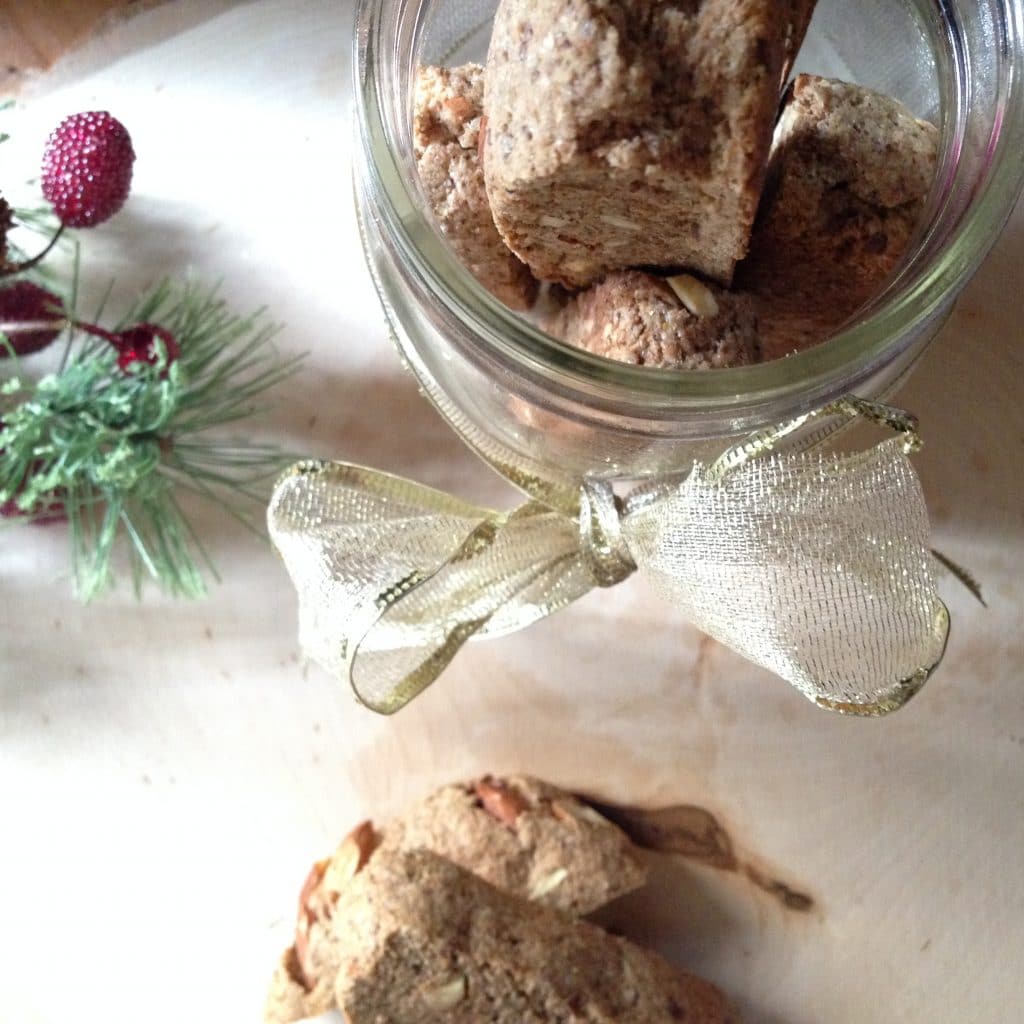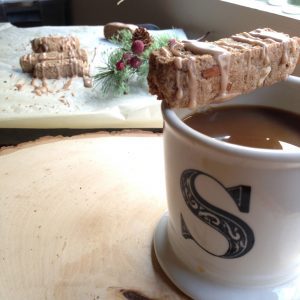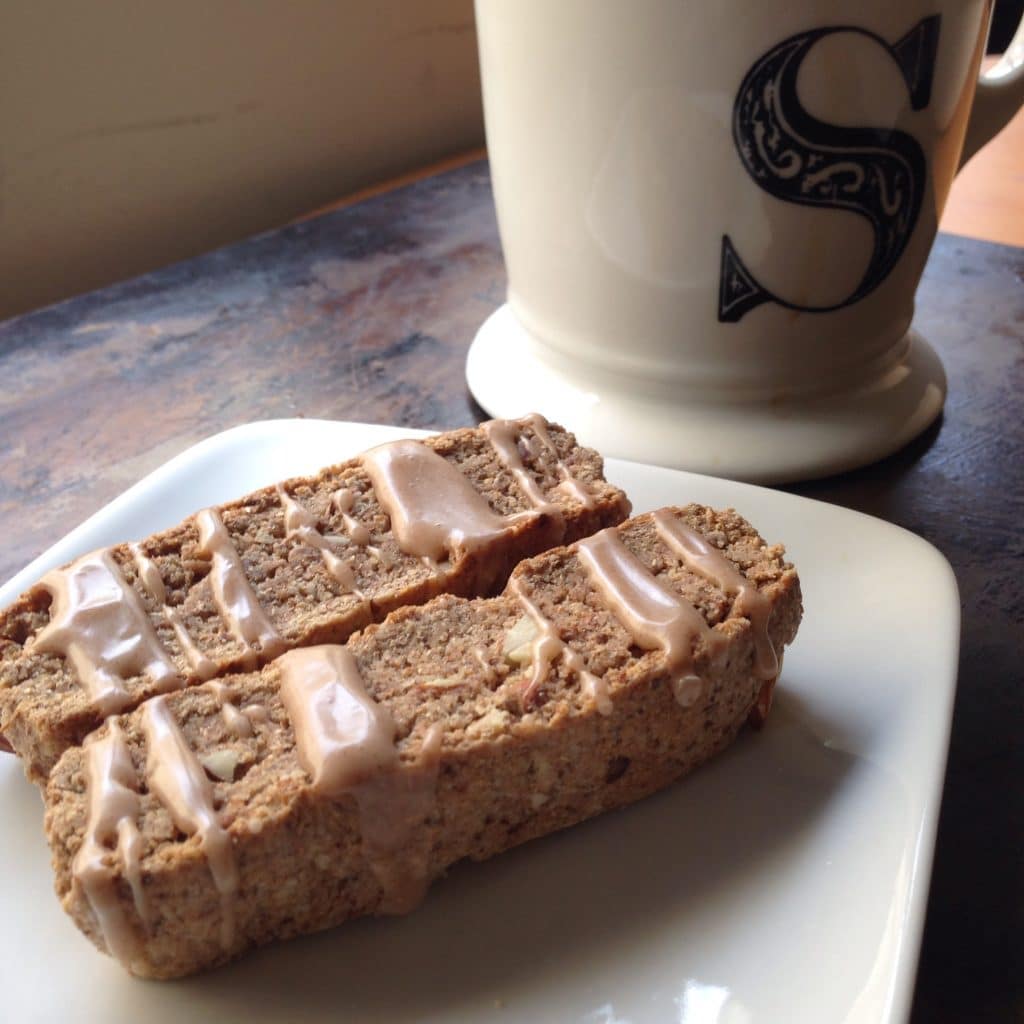 Happy holiday baking