I have tried several banana bread recipes over the years but I always go back to this one. It's my favorite. My mom got the recipe years ago from my aunt Stacie and it's been our go-to ever since. Now that I have a daughter of my own, it's one of our favorite recipes to make together. She can do most of the steps herself which she loves, but she especially loves getting to smash all of the bananas!
The inside of this bread is perfectly dense and moist and the top is coated with a yummy cinnamon sugar sprinkle. It has the perfect balance of mild sweetness and banana flavor. So next time you have a bunch of brown bananas, don't throw them out! Make this recipe instead, I promise your family and your tummy will thank you!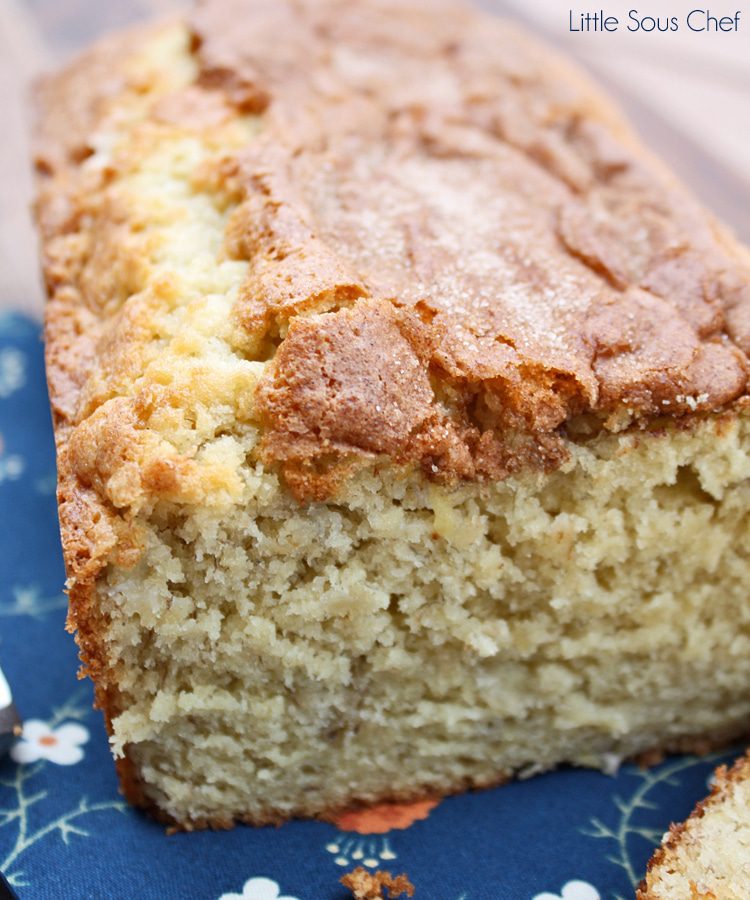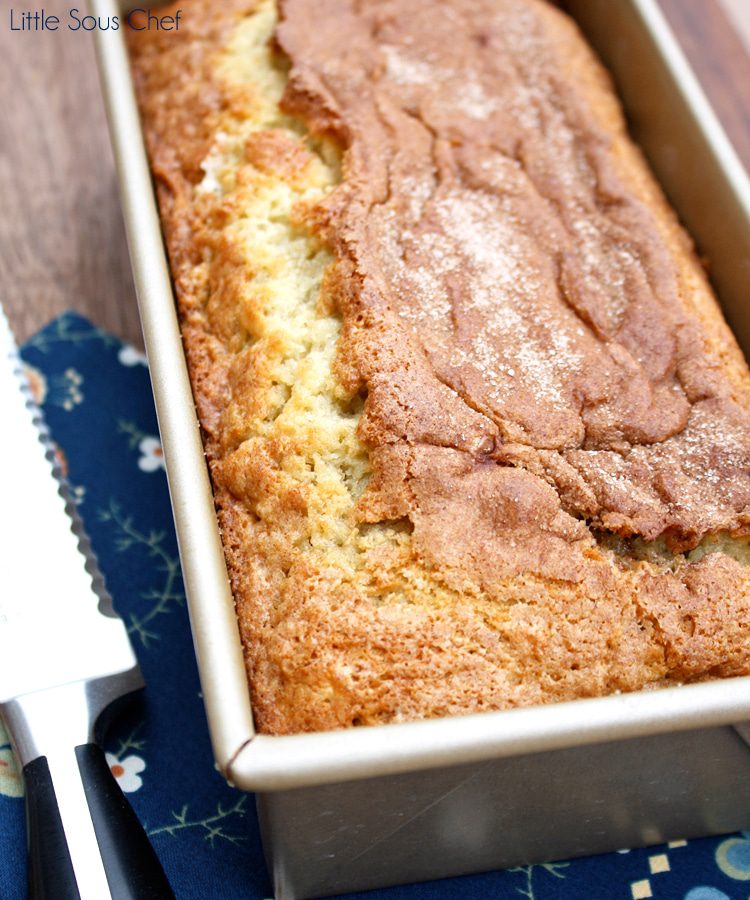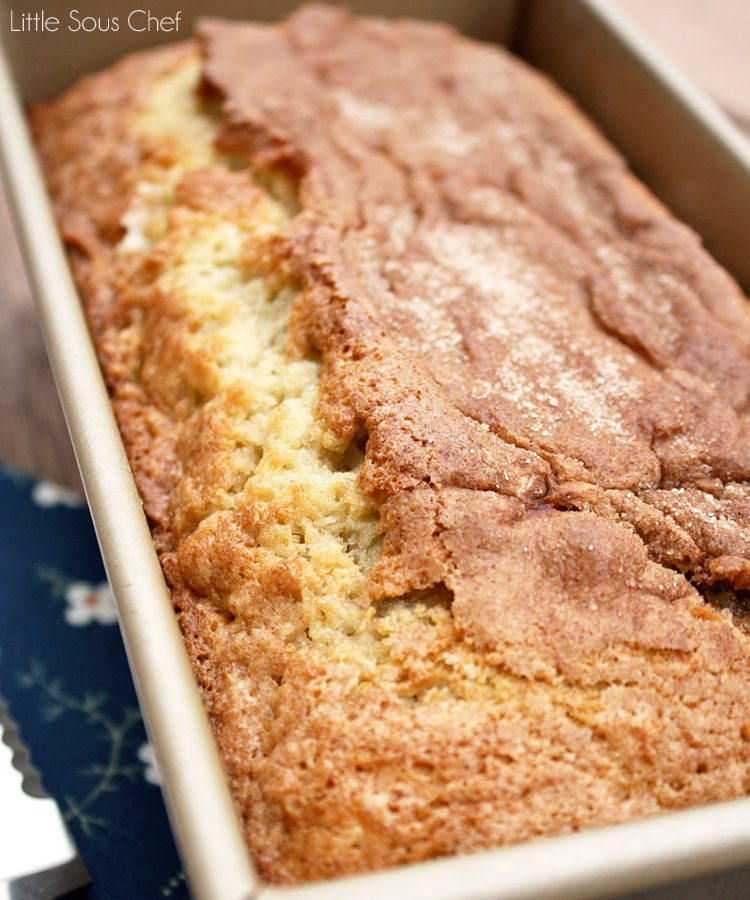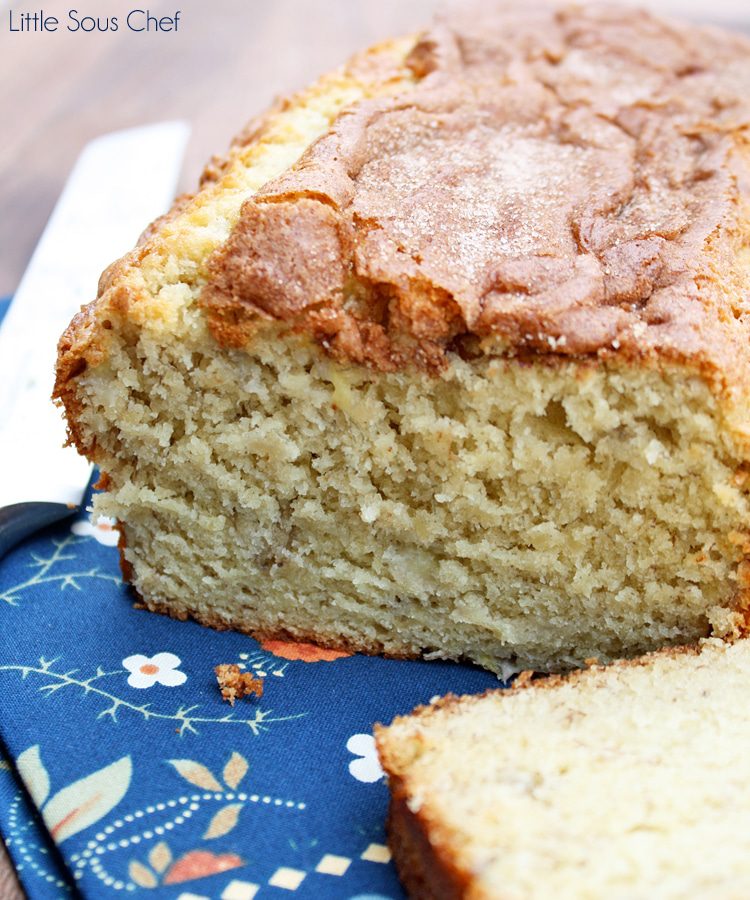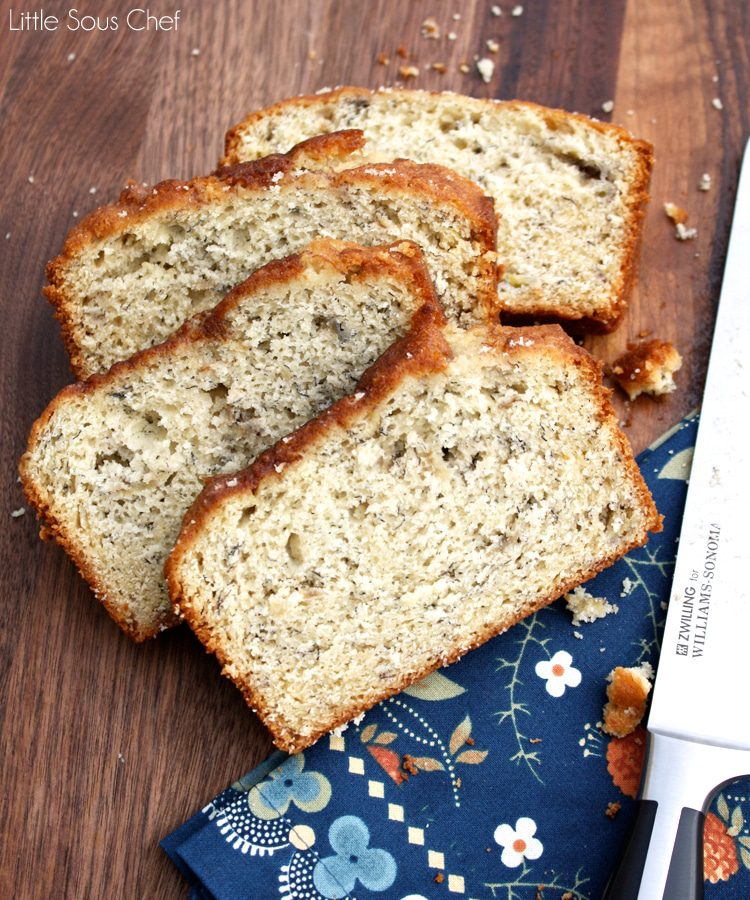 Best Banana Bread
Yield: 2 loaves
Ingredients
1 cup butter, softened
2 cups sugar
4 eggs
2 heaping cups mashed bananas (about 5-6 bananas)
½ cup milk
2 teaspoons lemon juice
4 cups flour
3 teaspoons baking powder
1 teaspoon baking soda
½ teaspoon salt
1 cup chopped nuts (optional)
cinnamon sugar
Directions
Preheat oven to 350 degrees.
Cream butter and sugar.
Add eggs and beat.
Add mashed bananas, milk and lemon juice. Stir until combined.
In a separate bowl, whisk together flour, baking powder, soda, and salt.
Gradually add to banana mixture. Stir until just combined.
Stir in nuts if using.
Divide batter between two well greased bread pans.
Generously sprinkle the tops with cinnamon sugar.
Bake 50 minutes.
Notes
I use 1.5 lb (10in x 5in x 3in high) bread pans. You could use 1 lb (8 1/2in x 4 1/4in) bread pans, you just might need to increase the bake time a little.