Indian breads otherwise known as roti is very commonly made of wheat or atta. But did you know many rotis are also made with other ingredients such as Bajra(black millet), Besan (Channa Dal Flour), Makki (Maze flour), etc. I generally don't experiment rotis with different ingredients and was very much delighted to have tried making Besan Masala Roti and Bajra Aloo Roti for this month's Indian Cooking Challenge.
Besan Masala Roti is basically roti made of channa dal flour and whole wheat flour mixed with other Indian spices. The amchur in the masala needs a special mention as it gives your tongue a unique tickle making you want more!
Bajra Aloo Roti is the healthy alternative. Each roti is very filling and has a unique taste. However I did find them very hard to be rolled, may be I added more water while mixing the dough. If you find it hard to be rolled, one trick did help me, try rolling the dough on top of a paper towel.
Both the rotis have their own unique taste but I liked besan masala roti and its purely a personal choice (I don't know I tend to like any thing other than the "healthy" choice), but that's just me. I served the rotis with stuffed small onion curry (recipe coming soon) and it was just perfect.  Do try both of them and be your own judge. But if you did try them, do let me know.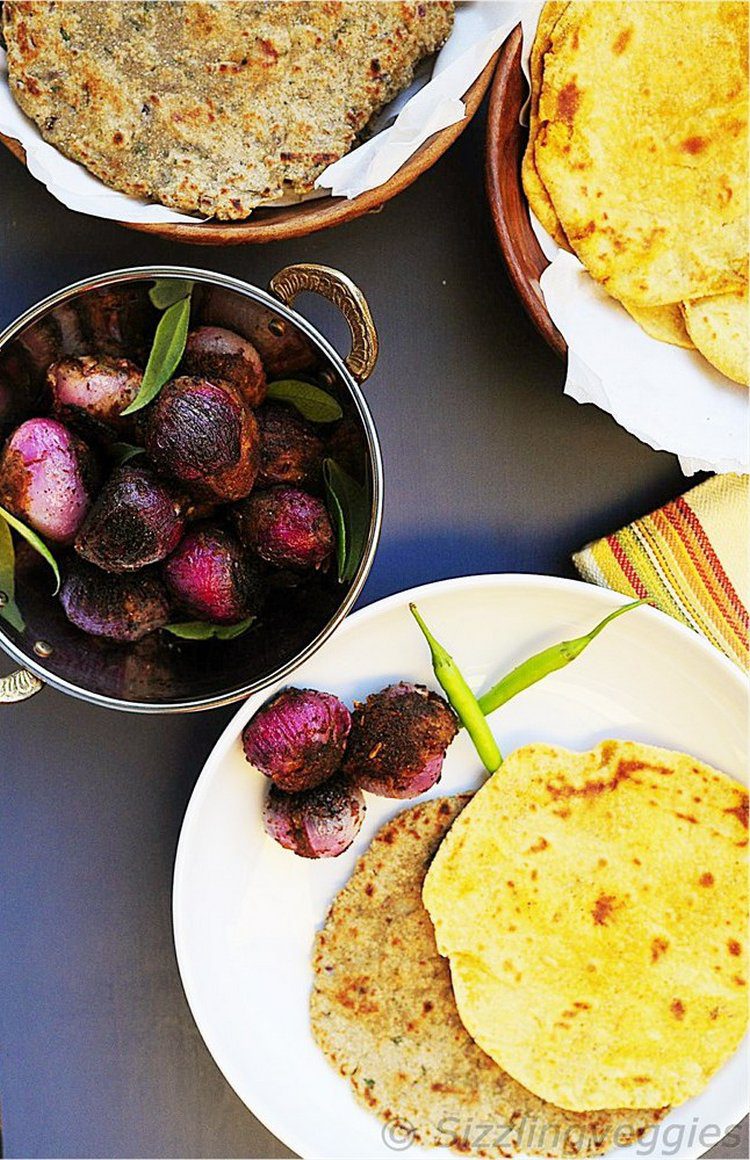 Besan Masala Roti
Prep Time: 10 minutes
Cook Time: 30 minutes
Yield: 8 rotis
Ingredients
For roti
Gram flour (besan) — 1 cup
Whole wheat flour (atta) — 1/2 cup
Salt to taste
Pure ghee — 2 tablespoons
For masala filling
Cumin powder — 1 1/2 teaspoon
Coriander powder — 1/2 teaspoon
Turmeric powder — 1/4 teaspoon
Salt to taste
Dry mango powder (amchur) — 1/2 teaspoon
Red chilli powder — 1/2 teaspoon
Pure ghee — 1 1/2 tablespoons
Instructions
In a bowl, combine the masala ingredients(cumin powder, coriander powder, turmeric powder, salt, dry mango powder, red chilli powder, and ghee). Divide the masala filling in to 8 portions.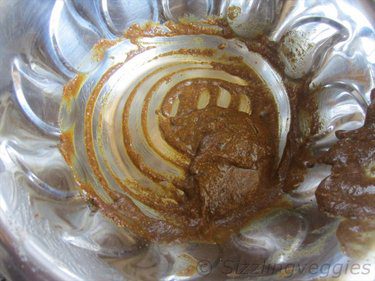 In another bowl, combine all the ingredients for dough(besan, atta, ghee, and salt). Knead in to a soft dough using water as required.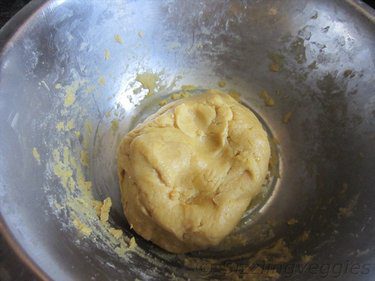 Divide the dough in to eight portions and make balls. Roll each part of the dough into a disc about 4 inch in diameter. Apply 1 portion of the masala filling in the center.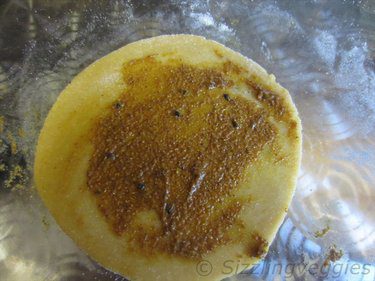 Fold one edge and make a semi-circle, and fold again to make a triangle.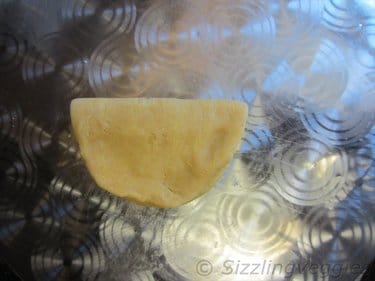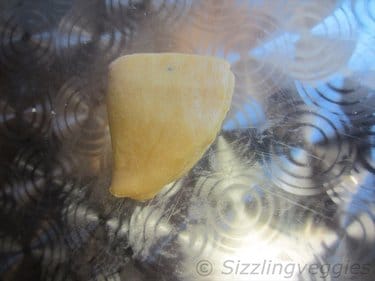 Roll the triangle in to a thin flat disc.Repeat the above steps for the remaining dough.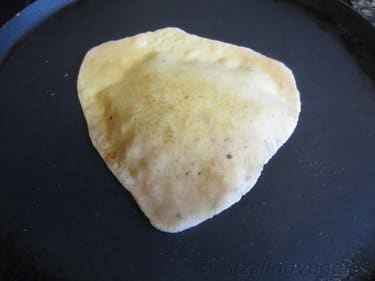 Heat a tawa and cook the roti on both sides. Apply ghee and fry them each side till they are golden brown. Serve hot. Enjoy!!!