Bel Aria Seitan with Penne

This recipe is making a surprise appearance. I didn't really have any ideas about what I wanted to make for Food Network Friday until yesterday. I grabbed a Rachel Ray book on the way out the door to Whole Foods. Don't worry, I was the passenger. As we're zipping down the highway, I found 3 recipes that were contenders and ended up with Bel Aria Chicken and Pasta. Sorry, I couldn't find it online, but I'll try to point out my changes.

Bel Aria Seitan and Pasta
serves 2

1/2# penne (original = 1 # rigatoni)
1 tablespoon olive oil (original = 3 tbsps + 3 tbsps butter)
8 ounces chicken seitan pieces (originally was 1 1/2 pounds chicken tenders)
salt and pepper
1/2 pound cremini mushrooms, sliced
4 cloves garlic, sliced (original says chopped….ooops!)
1/4 cup chopped red peppers (original is 4 Italian Red Cherry Peppers, chopped)
1/2 cup dry white wine
chopped parsley and basil for garnish (original = just parsley)
1/2 a jalapeno, minced (my addition for the cherry pepper heat)
1 tbsp caper juice (my addition for pickled cherry pepper juice)

Cook the pasta and set aside, but keep 1/2 cup of the pasta water. The original says 2 cups.

Heat the olive oil in a large skillet over medium heat. Season the seitan pieces, then pan fry them until golden. Remove from pan and set aside.

In the same skillet, cook the mushrooms, garlic, red peppers and jalapenos about 3 minutes, until the mushrooms are cooked. Add the white wine, caper juice and reserved seitan. Cook about 5 minutes, until the wine is reduced by 1/2. Add 1/2 cup pasta water and the reserved pasta to the skillet. Stir it all together and heat throughout.

Notes:
This recipe is good, but not great. It needs more exciting things added to it like olives, capers, tomatoes, etc. If I'd been able to get the right Italian peppers, I might feel differently, but there weren't any at Whole Foods. Not to trash the recipe, because it is a nice light pasta dish and I probably would make it again with some additions. Now that I think about it, if I added all that stuff to it, it would be a recipe something like dishes I've made and enjoyed dozens of times.

Now for the winner of PETA'S College Cookbook: it's #16, Anna! I'll try to email you through your profile, but if it doesn't work, please contact me with your address.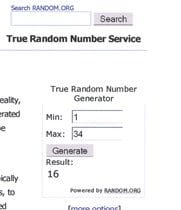 And some more good news: watch this blog for another book contest that is already in the works. Here's a hint, it's a perfect book for summer. Once the book is in my hands, it'll be on this blog.
Have a wonderful long weekend!