Are you guys still recovering from Thanksgiving?  I'm a little sad it's all over- the long weekend, a day completely dedicated to eating, plus my birthday was mixed in there with a whole lot of laziness too.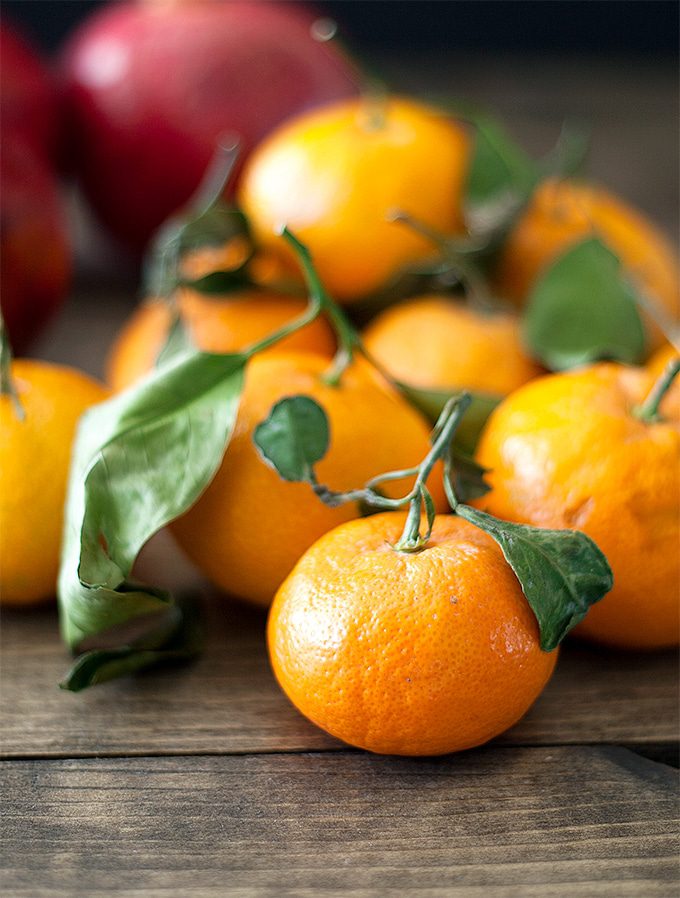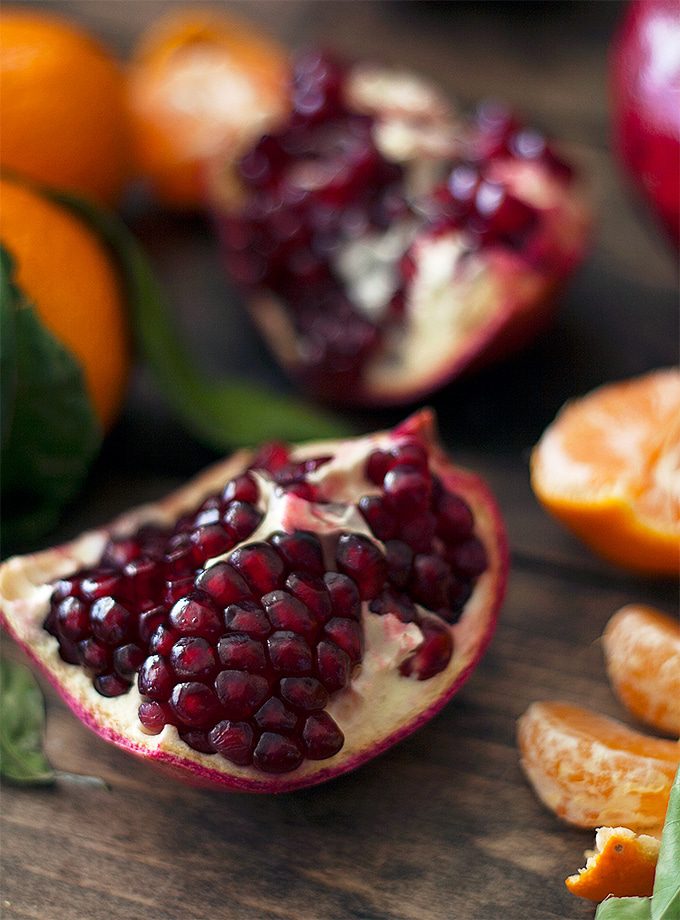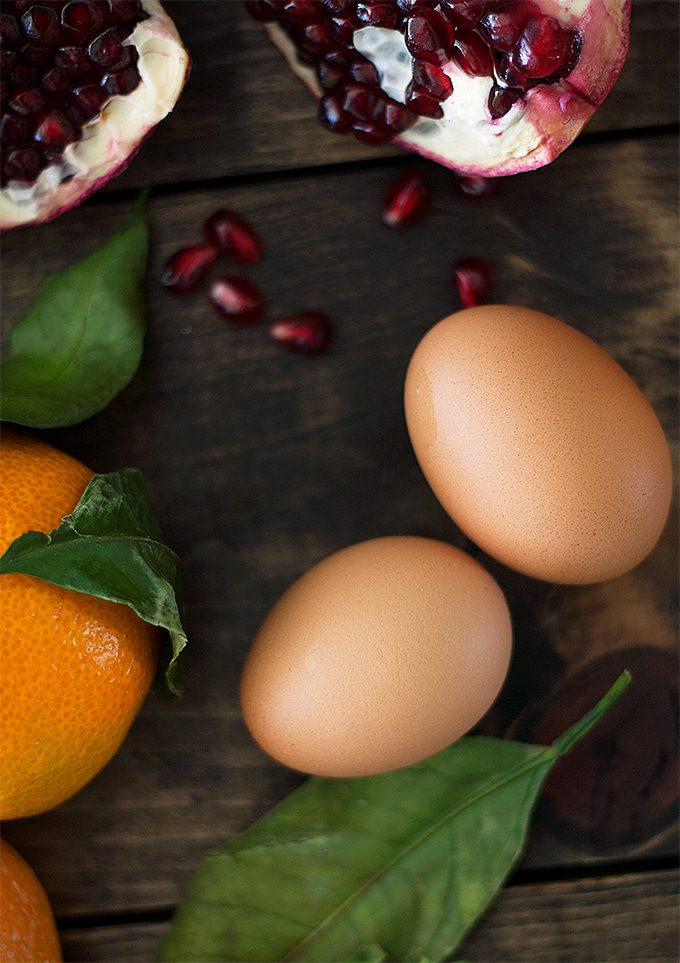 I started my holiday with chopping off all of my hair – ok, not all – but A LOT!  I went in Wednesday and said – cut it!  And that's just what happened!  I'm still getting used to it and have moments where I regret it, but who cares – it's just hair.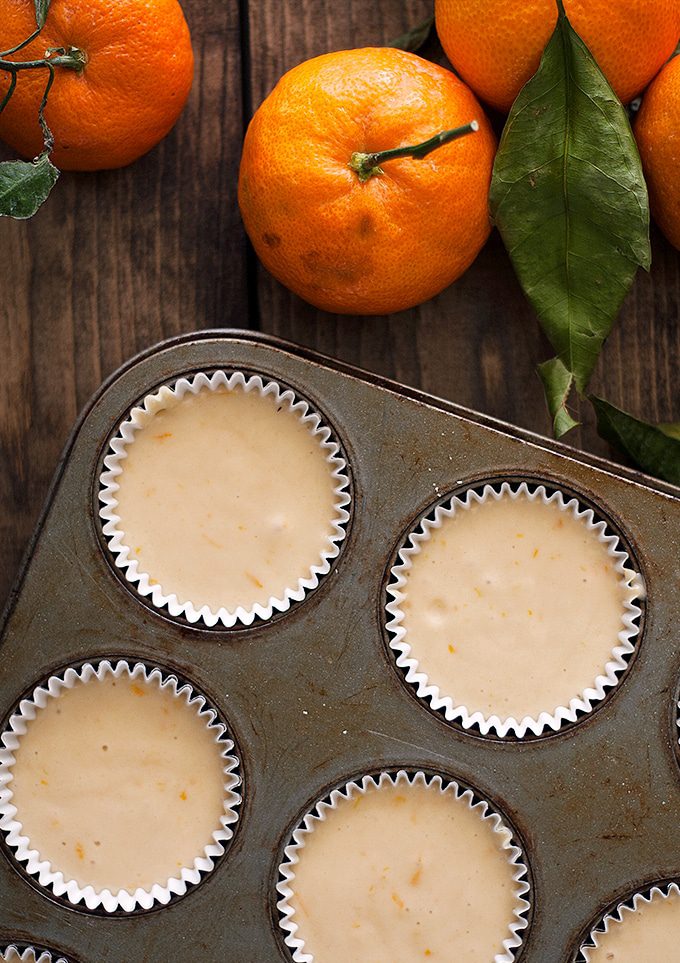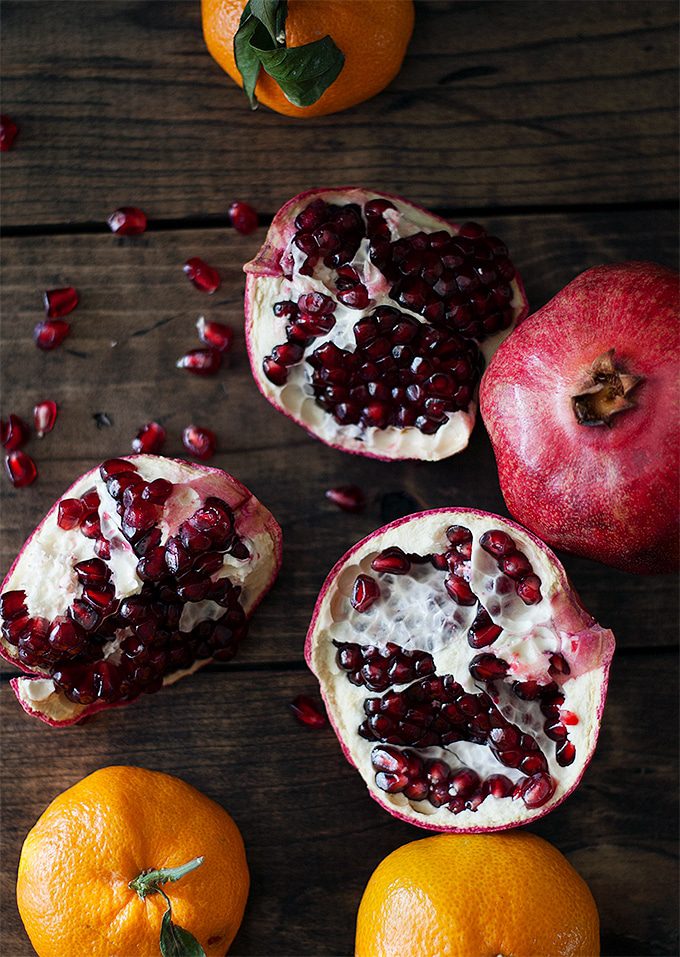 Thursday we went to Chad's cousin's house, who has the best three girls.  They make me laugh and are just a wild bunch, full of personality.  His wife, Katy, made the most gorgeous turkey – it looked like it was out of a magazine!  To say the least, it was a really good Thanksgiving.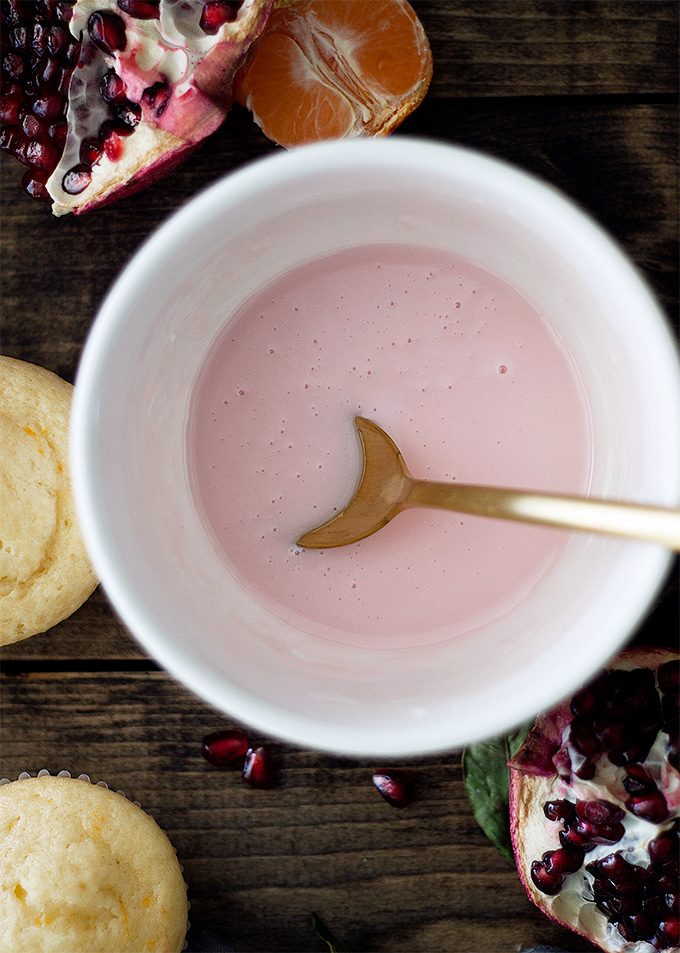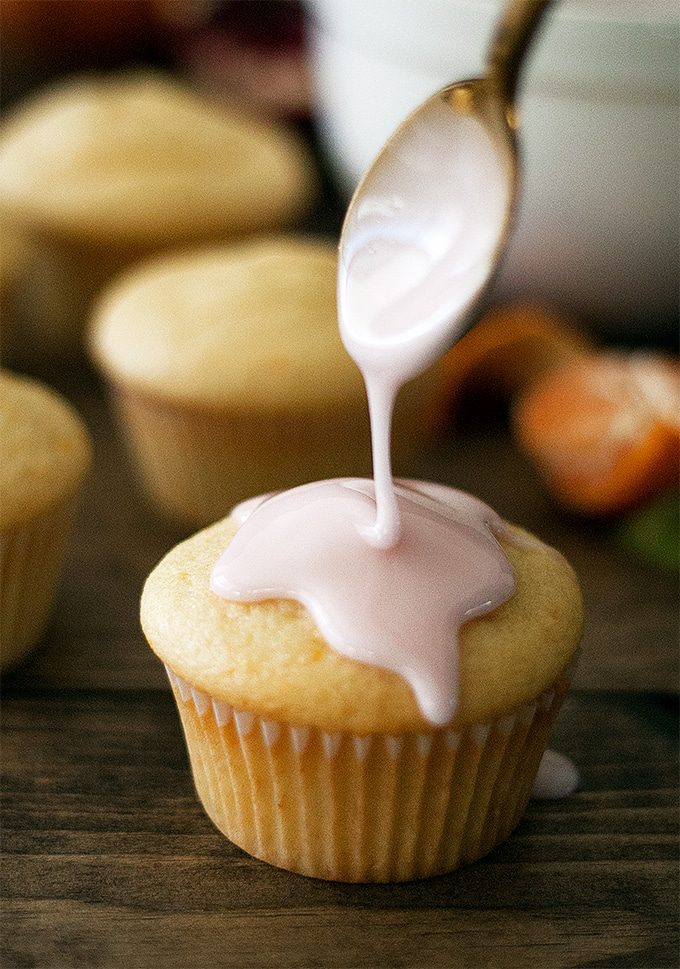 Friday was a lot of football.  The weather was perfect so we rode our bikes to one of our favorite spots and ate oysters on the half shell and guacamole (totally not Thanksgiving leftovers).  Saturday was my birthday and we started off the day with a bottle of champagne and massages and finished with dinner at an Asian fusion spot called Little Sister.  And Sunday Chad worked so I just recouped, grocery shopped, bought a ton of flowers and did all those annoying weekly tasks (like laundry).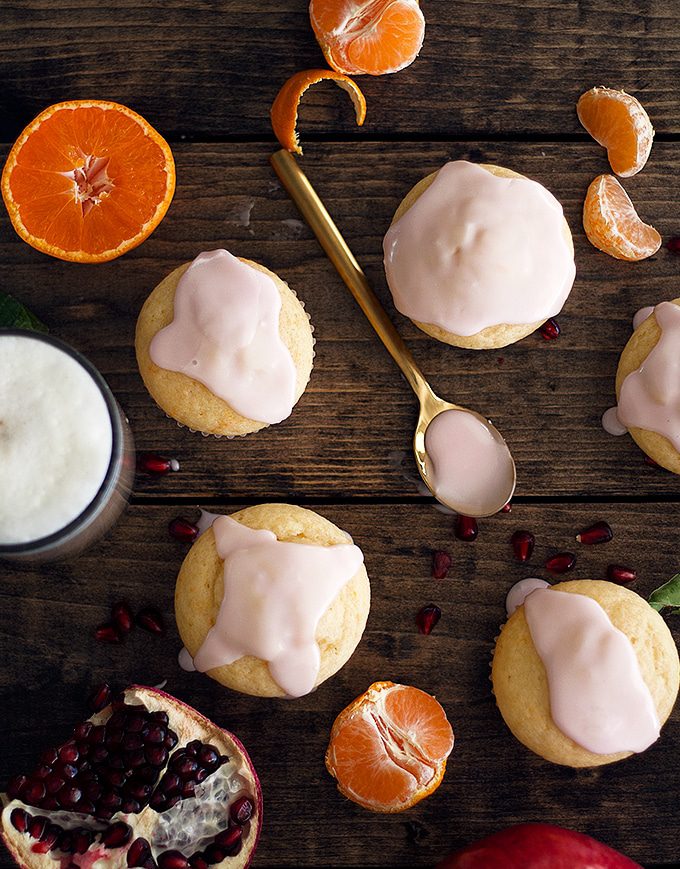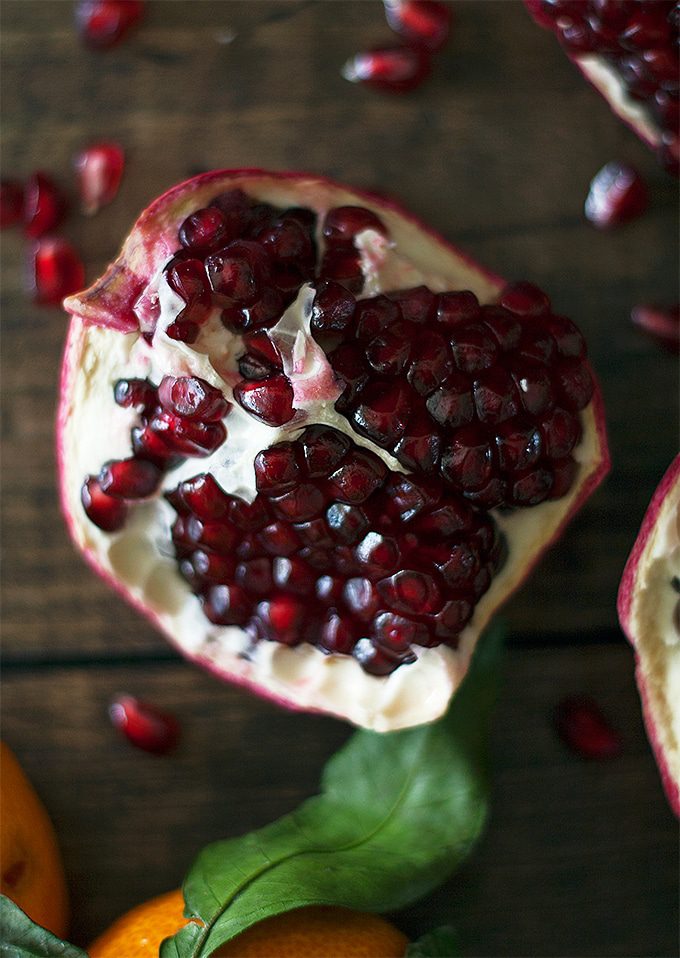 I also made these satsuma muffins with the most beautiful pink pomegranate glaze.  If you're wondering what a satsuma is they're in the mandarin family and most people might even confuse one for the other.  Satsumas are one of the sweetest citrus varieties with a meltingly tender texture.  Their moderately thick skins peels away quite effortlessly, and with their easy-to-separate segments, they are a healthy and convenient treat.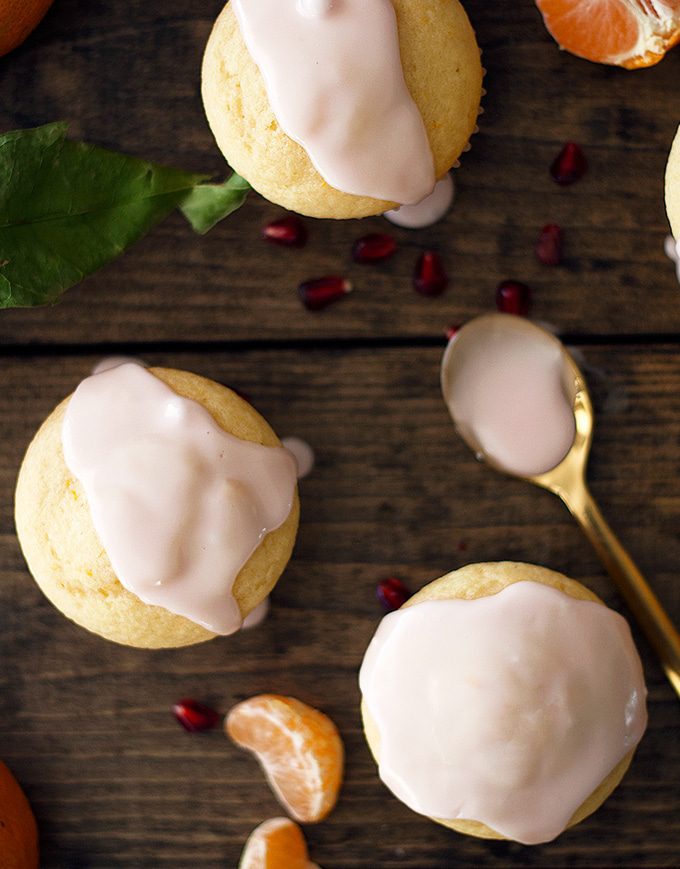 It also makes them perfect for these muffins, which have a ton of citrus flavor from the sugar that has been rubbed with the zest to the fresh satsuma juice that is included in the ingredients.  I've also snuck in some greek yogurt, which is one of my favorite ingredients to slip in to a recipe.  It adds a bit of tartness and makes me feel a little less guilty for eating a muffin.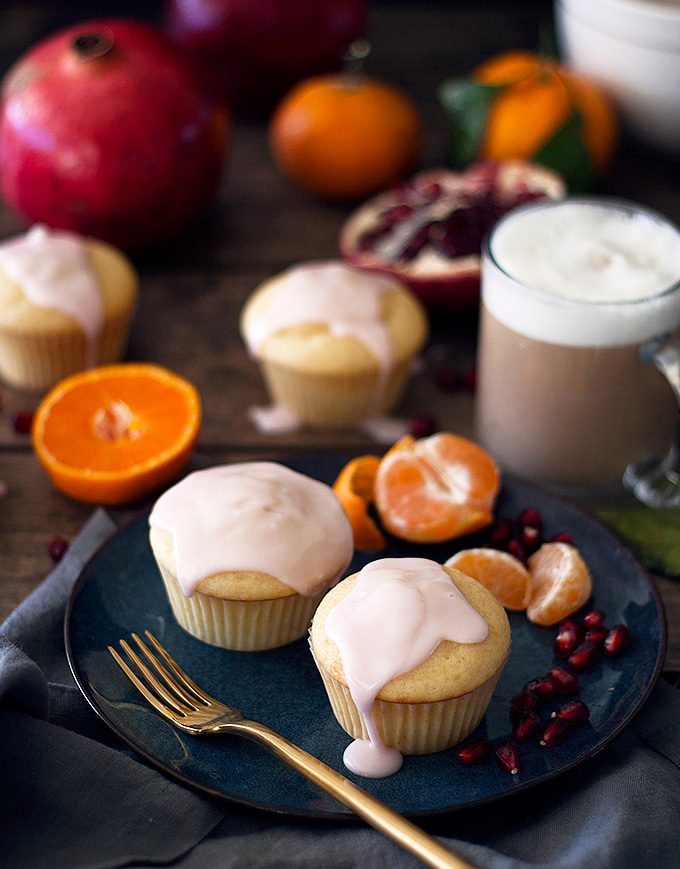 I topped this with a pomegranate glaze – because we're being festive here.  It add a brightness from the tart pomegranate juice and a sweetness from the  powdery confectioners' sugar.  All in all, these muffins are quite perfect, but I'm a little biased.  These would be perfect for brunch, but I plan on eating them throughout the week when I'm really feeling those 5 day workweek blues.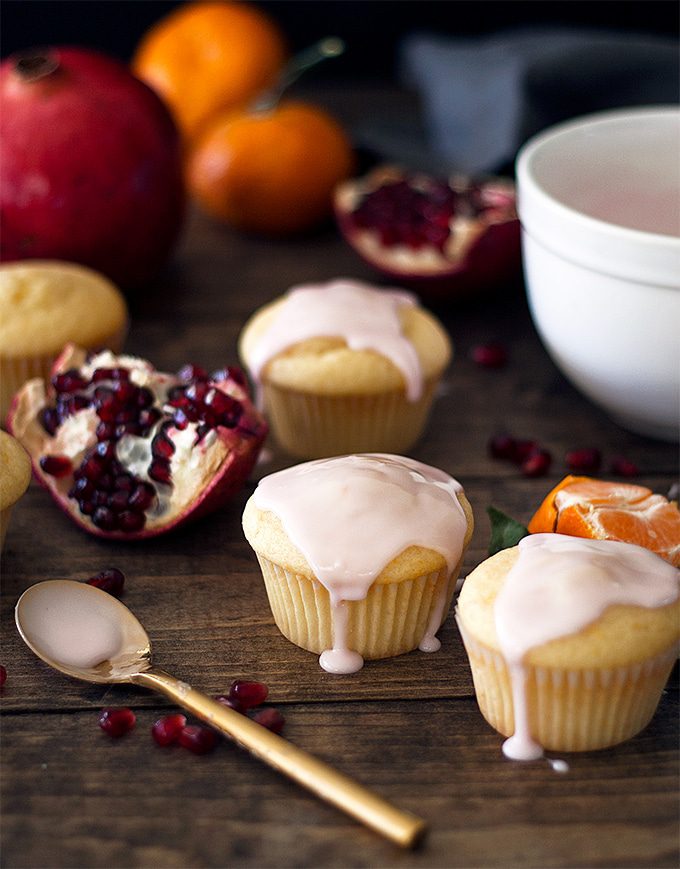 ingredients
satsuma muffins
¾ cup granulated sugar
zest from 2-3 satsumas
1¾ cup all-purpose flour
2½ teaspoons baking powder
½ teaspoon kosher salt
2 large eggs, at room temperature
⅓ cup unsalted butter, melted
¼ cup greek yogurt
¼ cup milk (I used leftover buttermilk, but you can use whatever milk you use for baking)
½ cup fresh squeezed satsuma juice
1 teaspoon pure vanilla extract
pomegranate glaze
1½ cup confectioners' sugar
1-2 tablespoons pure pomegranate juice
squeeze of lemon juice
Instructions
Preheat your oven to 375 degrees F. Grease and line a muffin tin with muffin liners and set aside.
In a large bowl, add sugar and zest and with your hands, rub the zest into the sugar until it becomes fragrant and has the texture of damp sand.
To the sugar mixture, add flour, baking powder, and salt. Whisk together and set aside.
In another bowl, combine eggs, butter, greek yogurt, milk, juice and vanilla extract. Whisk together until combined and smooth.
Add wet ingredients into dry ingredients and whisk together until just combined – don't over mix!
Divide the batter evenly into the muffin tins, filling almost all the way to the top.
Bake for 18-20 minutes or until a toothpick is inserted into the middle of a muffin and comes out clean with no crumbs.
Remove from the oven and let cool completely,
While the muffins are cooling, whisk together confectioners sugar, pomegranate juice and lemon juice. Adjust the consistency if needed, adding more juice if the glaze is too thick and more confectioners' sugar if it's too thin. I like my glaze a little more think or else it just runs right off the muffin,
Once the muffins are cooled, slowly drizzle a heaping teaspoon of glaze on top of the muffin and let drip down. Let the glaze set before serving.
Store in an air-tight container at room temperature for up to 5 days.