This soup very nearly changed my life. It was that good. I know that I am known for exaggerating but this one really lives up to the hype. It's perfect as an appetizer if you're hosting a dinner party or for lunch with a sandwich. I could actually find any excuse to eat this soup; it was definitely an experiment gone very very right.
It all started two weeks ago when I decided to sign up for a weekly delivery of farm fresh local organic food directly to my door. How awesome is that? Beautiful fruits and vegetables on my doorstep every week! It's amazing. I wish I had started doing this months ago. There really is a difference in taste when the food is fresh and organic. I don't know what the difference would be with this particular recipe because this was the first time I've made it but I can almost guarantee that it wouldn't have been as flavourful.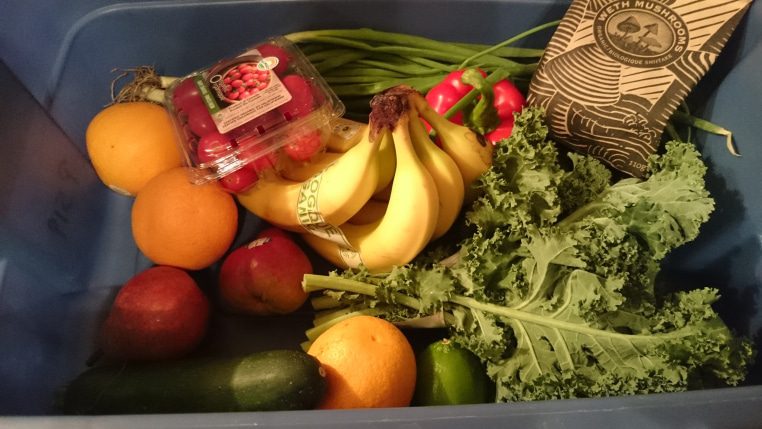 Now, I know that I've been going on and on about eating healthy and this recipe isn't terrible but there is some butter and cream in it. That being said, I really don't feel that guilty when I'm eating whole foods. It's the processed food that is the stuff you really have to be careful of. Butter over low fat margarine and sugar over aspartame any day.
Without any further ado, the moment you've all been waiting for, the soup that will have your taste buds singing with joy…

Ingredients
2 tablespoons butter
2 tablespoons garlic
2 white onions, diced
1 package white mushrooms, sliced
1 package shiitake mushrooms, whole
5 cups water
2 tablespoons vegetable Better Than Bouillon*
1/4 cup 18% cream
Freshly squeezed juice from 1/2 a lemon
That's it. No more herbs or other seasonings. This recipe has so much natural flavour that you don't want to drown it out with a lot of other spices.
*This is a broth substitute and it is delicious. However, if you don't have it replace the water and Better Than Bouillon with 5 cups of vegetable broth.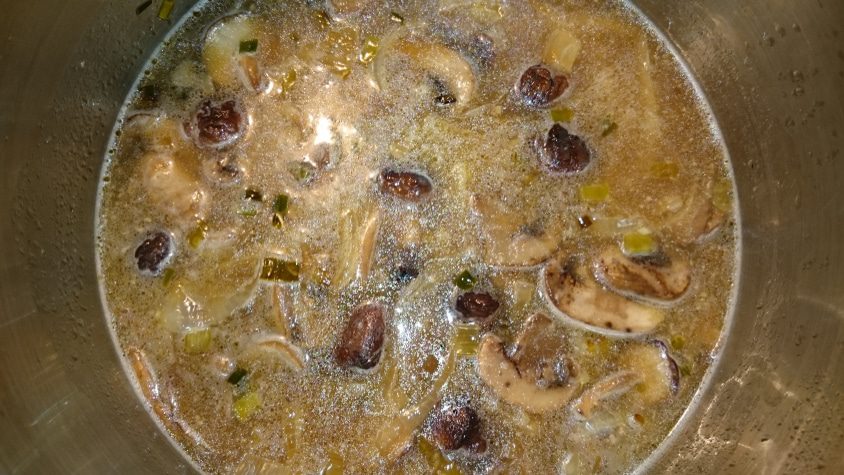 Directions
Add 1 tablespoon each of butter and garlic to a skillet on medium low heat. Add onions and slowly sautee for about 30 minutes or until the onions are softened and browned. The longer you cook them the better the flavour will be so if you have enough time let them cook for up to 45 minutes. You may need to add another 1/2 tablespoon of butter as they cook.
In a separate skillet, add remaining 1 tablespoon of butter and garlic to mushroom over medium high heat and cook for 5 to10 minutes or until they have turned a dark reddish brown. The key with these two steps to lock in the flavour is: Onions = low heat for a long time.  Mushrooms = high heat for a short time.
Heat the water in a pot on medium heat and add Better Than Bouillon. Stir until dissolved.
Add your delicious mushrooms and onions to the pot and let it all simmer for 30 minutes.
Add cream and lemon to the pot and puree it all with an immersion blender. If you don't have an immersion blender you can blend it in batches using a blender.
Serve warm. Top with croutons if you like.
Eat.