This salted caramel sauce has seen the light of the day for last few years in our home. Initially I experimented with it for the sake of my baking book. But now that I am in two minds about even publishing the book, and since a lot of you have asked about the recipe, so voila. Sharing it here instead, as I am sure it will be deliciously enjoyed by all you dessert lovers out there! And you know what, it is so easy to make you will never buy a store-bought version again.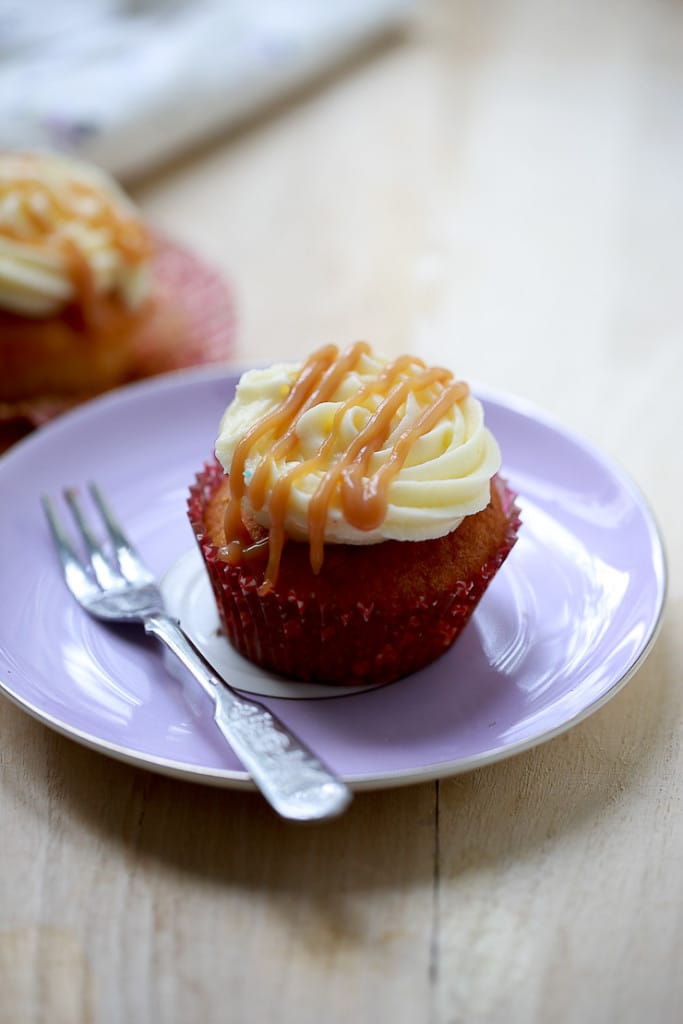 I did not take much photos, but when I have time I will try to update a video on how to caramelise sugar. I think this is the most crucial step in getting the salted caramel sauce that you like, some people like it a tad bitter whilst some like it sweet. Personally I like my salted caramel to be sweet and creamy, so I only caramelise the sugar until light amber and my ratio of cream to sugar is almost 1:1. I always use fine granulated sugar for making caramel and never brown sugar. The latter gives a funny taste somewhat. Do not add any water when caramelising the sugar, and never stir it. Instead use a stainless steel heavy bottom pan and just swirl it around until all the sugar is melted. If you can crack the caramel code, you will open the oyster of dessert ahead of you: think fruit cake, spun sugar, sea salt caramel candies, the list goes on!
Cream, use heavy whipping cream and not cooking cream. This is not a healthy food, so do indulge occasionally and make it worthwhile. Single cream will produce a less creamy result. I am more liberal with the salt that I add in, but you should always adjust according to your taste. If you can get fleur de sel or flaky sea salt do use that instead of table salt.
Enjoy!
Salted Caramel Sauce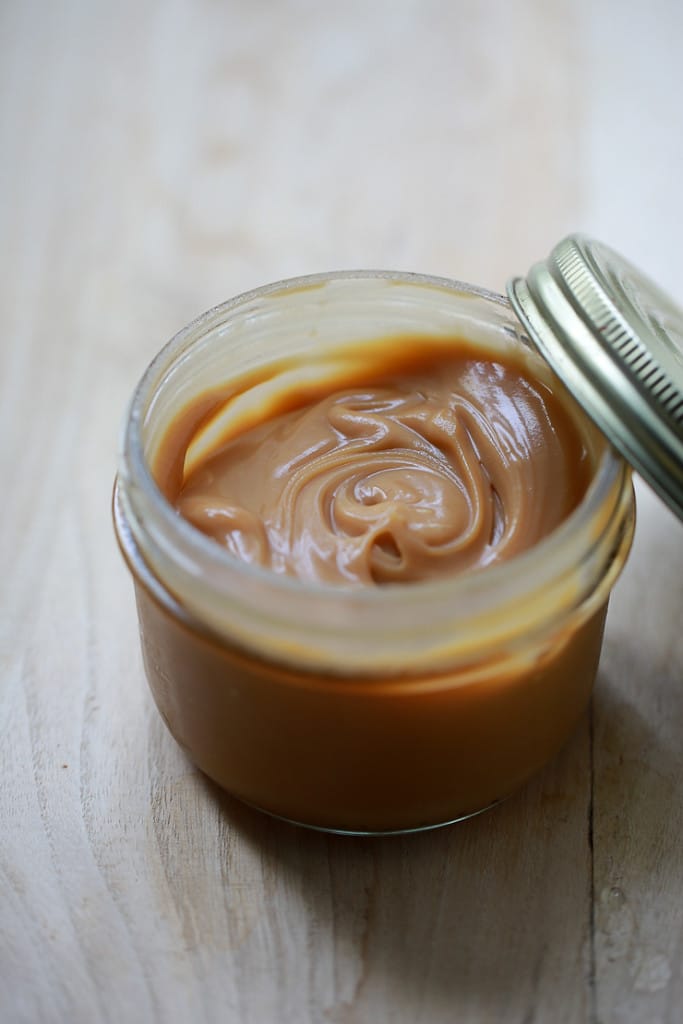 Prep time
5 mins
Cook time
5 mins
Total time
10 mins
A delicious jar of creamy salted caramel sauce, thick and spreadable.
Serves: 1 jar
Ingredients
1 cup fine sugar
¾ cup heavy whipping cream( not too cold)
80g butter
1-2 tsp fleur de sel or sea salt
Instructions
In a heavy bottom pan, caramelise the sugar on medium heat until it turns amber. Do not stir the sugar as it will crystallise, instead just swirl it around until all the sugar is melted.
Add in the softened butter and drizzle the cream slowly until all the ingredients are just combined. If it is lumpy it is ok, the heat will melt it.
Remove from heat and add the salt. ( I like 2 tsp in the sauce).
Gently whisk the sauce and pour into a sealable jar.
Chill until ready to use. It keep well for 4 weeks.