Summer is by far my favorite time of year.  Hair gets lighter.  Skin gets darker.  Water gets warmer.  Drinks get colder.  Days get longer.  Life gets better.
It could be because seventeen plus years of my life were spend in cold Colorado where summers lasted from June to August, 70 degrees was a hot July day and three feet of snow was just around the corner.  It's no wonder I've migrated to Southern California, and despite the exorbitant rent and 60-90 minute commute each way to work, I refuse to leave.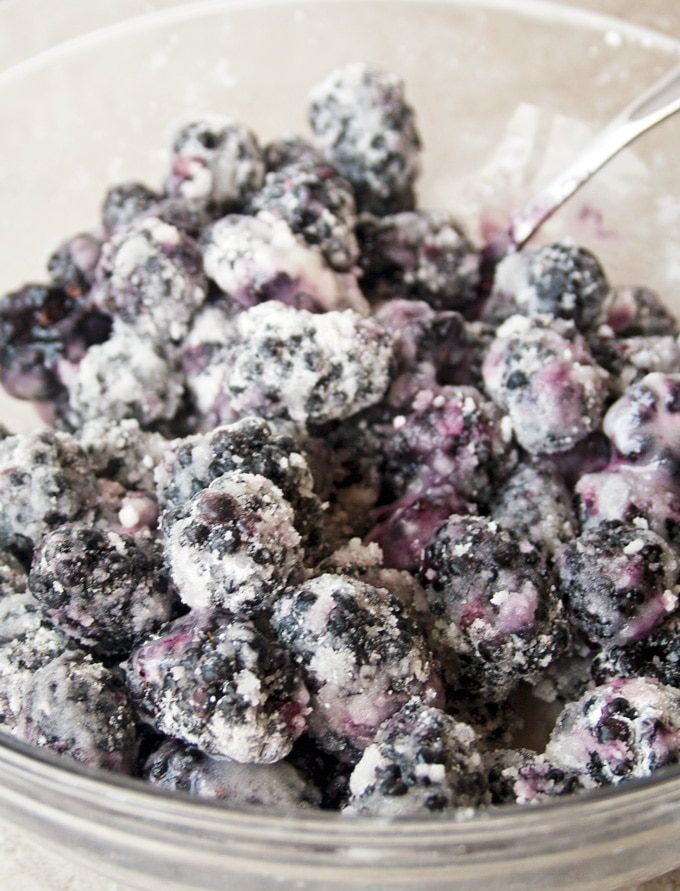 When it comes to summertime fare, I like to keep it simple and light.  Fresh fruit and vegetables are in abundance here and the last thing you want to do is cover up those amazing summer flavors.  And what's a better summertime dessert than a fresh fruit cobbler.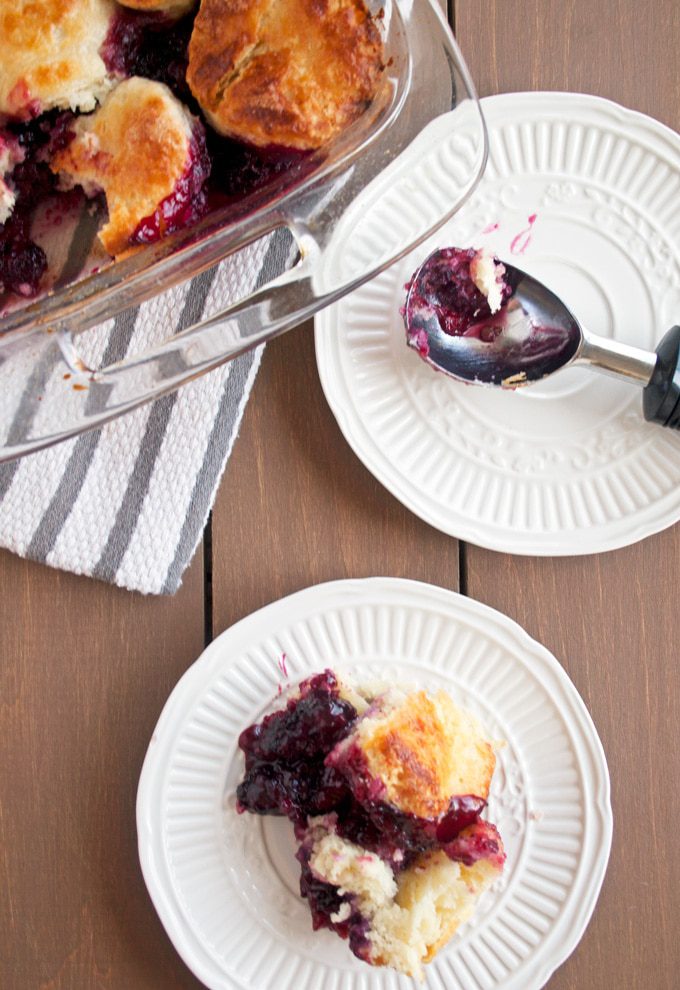 My mom actually started making these one summer and I could not get enough.  We had blackberry bushes in our backyard and we would go out and pick enough for a cobbler, she'd toss them with just enough sugar to create a little juice and top them with her standard morning biscuit dough that received a final sprinkling of sugar which would turn into a golden-brown, sweet crust after baking.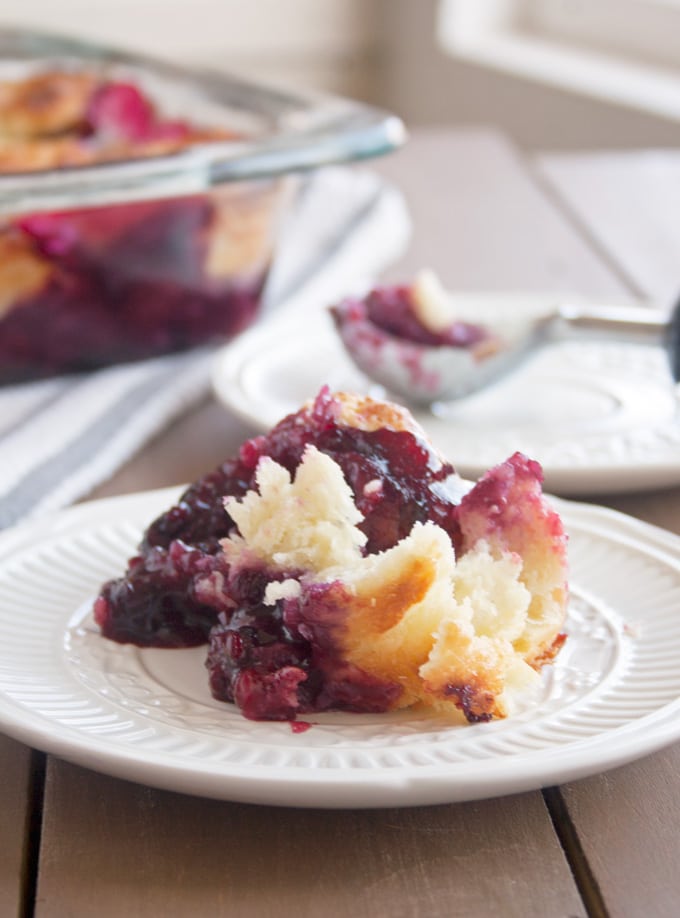 This dessert is perfect for bringing to backyard BBQs or get-togethers, but can easily be justified as an after dinner treat.  I like to let it cool so that the juice thickens up a bit, but it's also delicious while it's still warm and topped with vanilla ice cream.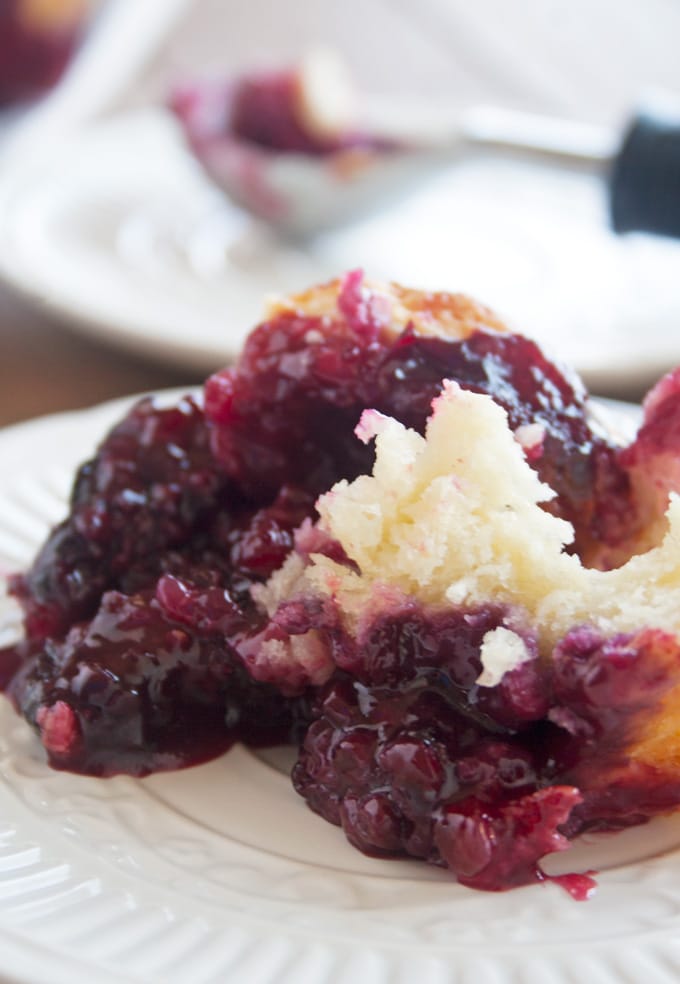 Happy summer!  If you need to find me, I'll be at the beach.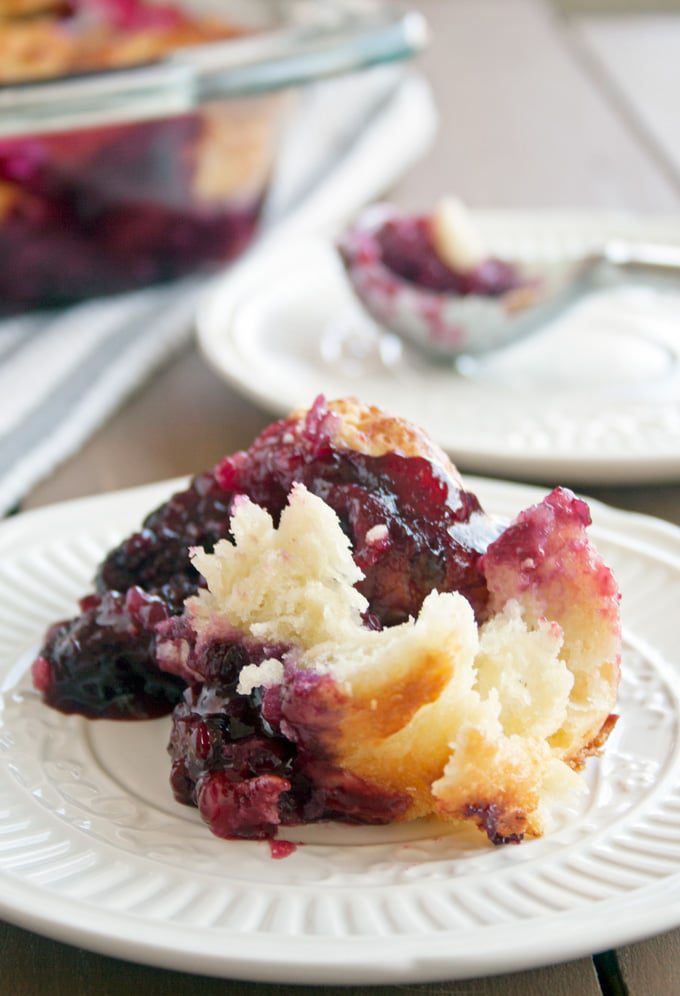 ingredients
1½ cup all-purpose flour
2 teaspoons baking powder
½ teaspoon salt
½ cup (1 stick) cold butter, cut into pieces
¾ cup cold buttermilk, plus more for brushing
½ cup sugar, plus more for sprinkling
3 tablespoons cornstarch, plus more if needed
6 cups blackberries, or your berry of choice
vanilla ice cream, optional
Instructions
Preheat oven to 375 degrees.
In a bowl, whisk together flour, baking powder and salt until combined.
Add cold butter pieces and cut in with a pastry blender until it resembles coarse meal.
Create a well in the middle of the bowl for the buttermilk.
With a wooden spoon, slowly start mixing in the flour until the dough just comes together.
Dump out onto a floured surface and pat out until it is about ½" thick.
Cut with a biscuit cutter until you get 9 biscuits.
In a separate bowl, mix sugar and cornstarch into a bowl.
Add the berries and toss gently to coat.
Transfer the mixture to an 8-inch square baking dish.
Top berries with biscuits, spacing evenly.
Brush the dough with heavy cream and sprinkle with additional sugar.
Bake until the berries are bubbling and the biscuits are golden brown, about 45 to 50 minutes. If the biscuits start to become too brown, tent with foil.
Transfer dish to a wire rack and let cool slightly, about 30 minutes.
Serve with ice cream if desired.
Notes
You may have to use more sugar or cornstarch in your berries depending on how sweet and ripe they are. I like to try a few out before starting.