Today I am sharing with you a delicious recipe that will serve you well for breakfast or even dinner party. Garlic Herb Butter, so versatile and one that you should have in the fridge, always. It will miraculously turn a simple toast into a fabulous appetizer, or enhance your rustic French baguette into another creation altogether. With just few essential ingredients, you can make garlic herb butter in no time.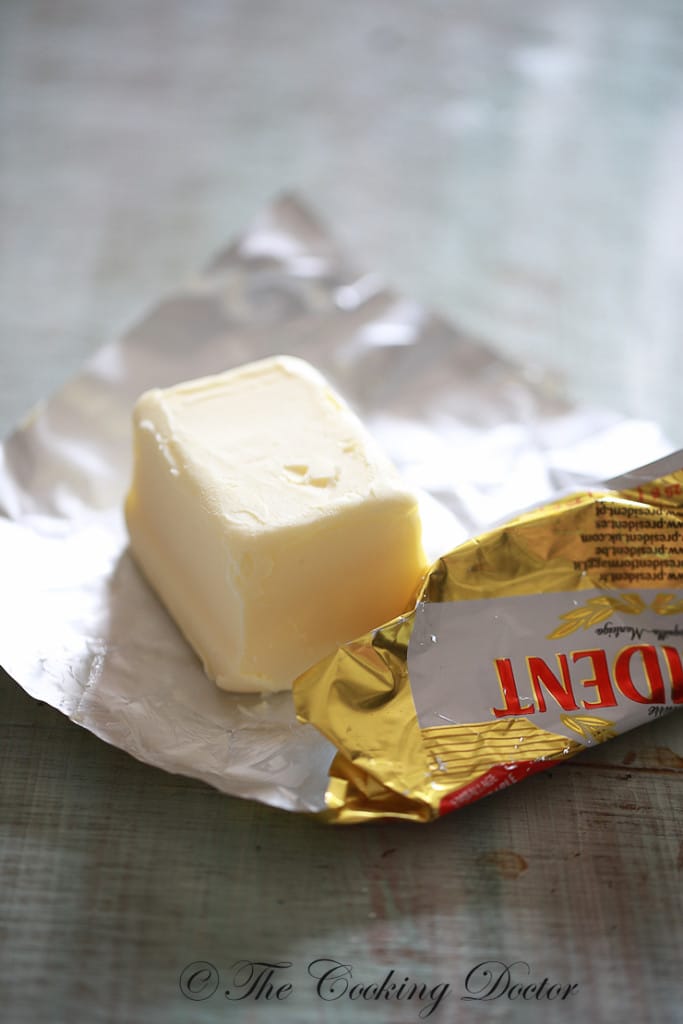 I learnt about making butter from scratch after reading Sneh's post here, how easy it is to churn cream into butter. These days I tend to rely more on good quality butter, given how expensive double cream can be and how good the butter quality is, I reckon it is a good shortcut to have. This garlic herb butter is perfect for spreading on savoury rolls, you can get the dough recipe here and in case of doubt do watch my simple video recipe on the rosemary bread.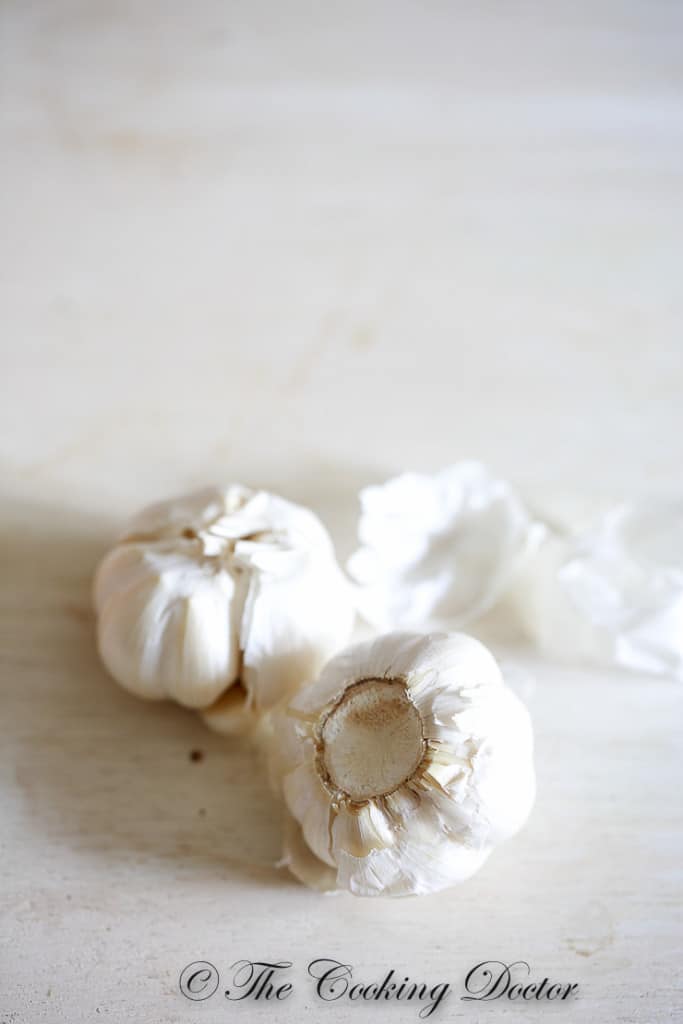 The amount of garlic is really up to your preference, although I like to add at least 4 to 5 cloves of garlic for each cup of butter. I love to add some fresh herb leaves such as rosemary or basil, it makes a big difference in the aroma. If you are short of those, dried herbs are adequate enough.
Make a small batch and let me know if you like it!
Garlic Herb Butter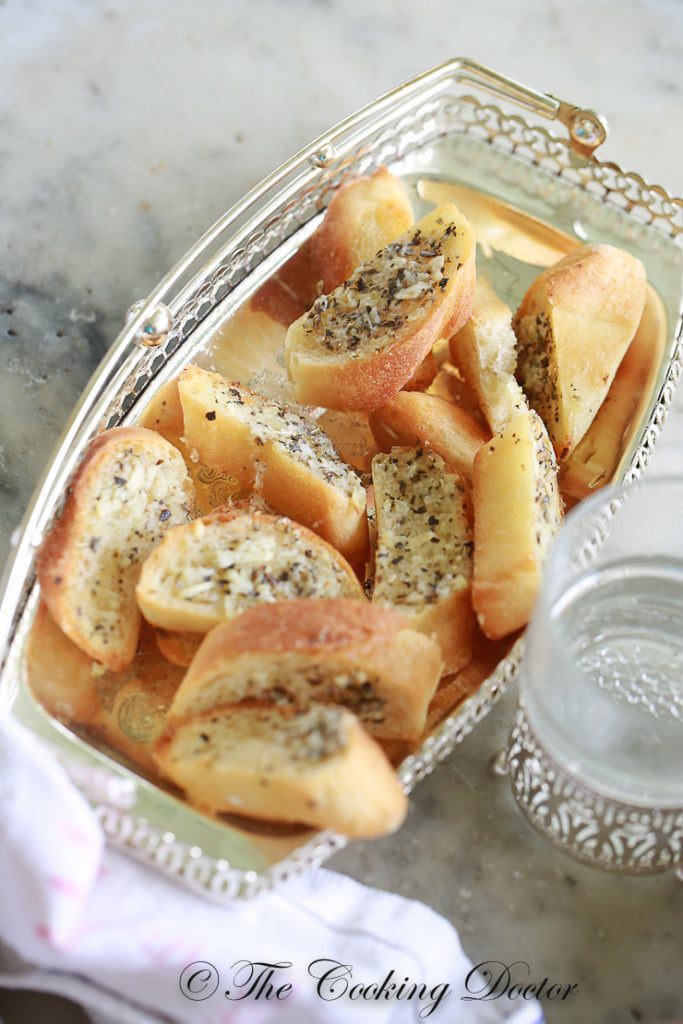 Prep time
5 mins
Total time
5 mins
Serves: 1 cup butter
Ingredients
125g unsalted butter
5 cloves garlic
a large pinch of sea salt
7-8 basil leaves
a few sprigs rosemary
1 tbsp Italian Herb seasonings ( of oregano, thyme and basil)
Instructions
Mix all the ingredients in a food processor and blend until smooth.
If not using immediately, keep it in a covered container.
The butter lasts over a month chilled.