I was introduced to cooking by my mom and grandfather. Both of them are strict followers of recipes and don't dare to deviate from the traditional recipes passed on to them by their parents and hence their cooking yields an authentic taste. In the current trend of "no time" for anything and everything I tend to lean towards semi-home made cooking. Its such a boon to have few ingredients readily available and it makes life so much easier to tend to everyone's needs. By saying this, I am breaking my mom's rules but I believe that "Rules are formed to break", with very few exceptions as in life threatening situations such as driving. With that view in mind, I took up "Cooking with ready made stuff" as my this week's theme.
As most of you who have been reading my blog know about my daughter's fetish for Italian foods, begged me to make "Fried Ravioli" after spotting it on one of Giada's books. I used frozen spinach & cheese ravioli and the fried version tasted more like little Italian Samosas. My son who would rather eat curd rice than Italian food tried and happily munched on these cute triangles without a word. I'm sure you can forgive yourself for indulging in some tasty bites once in a while. Go on, try it and lemme know!!!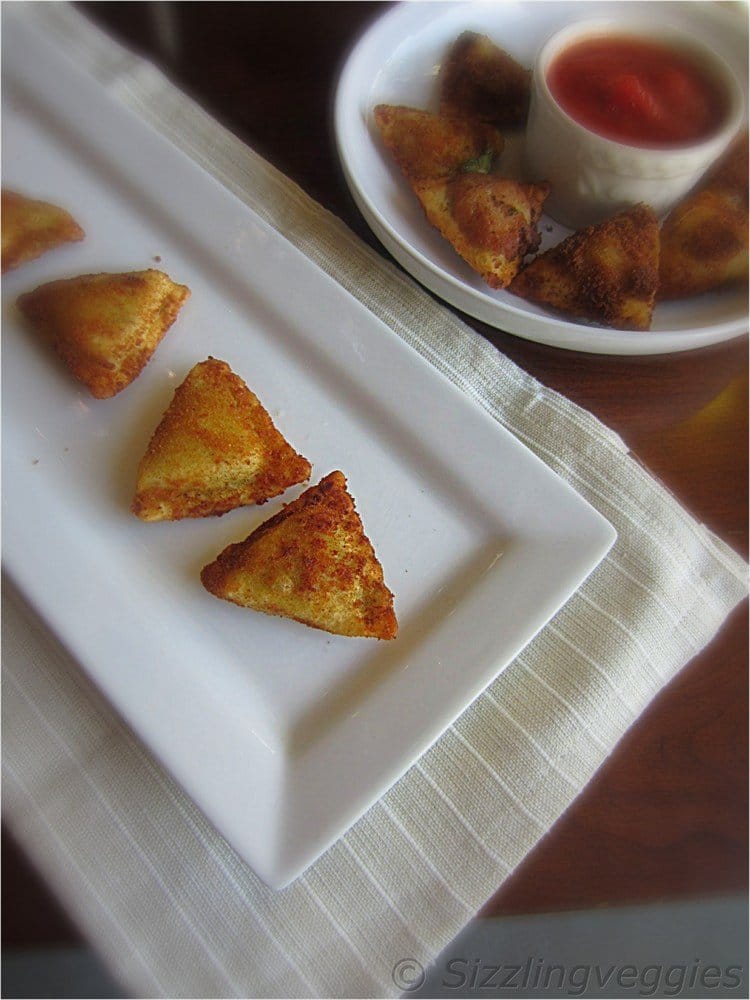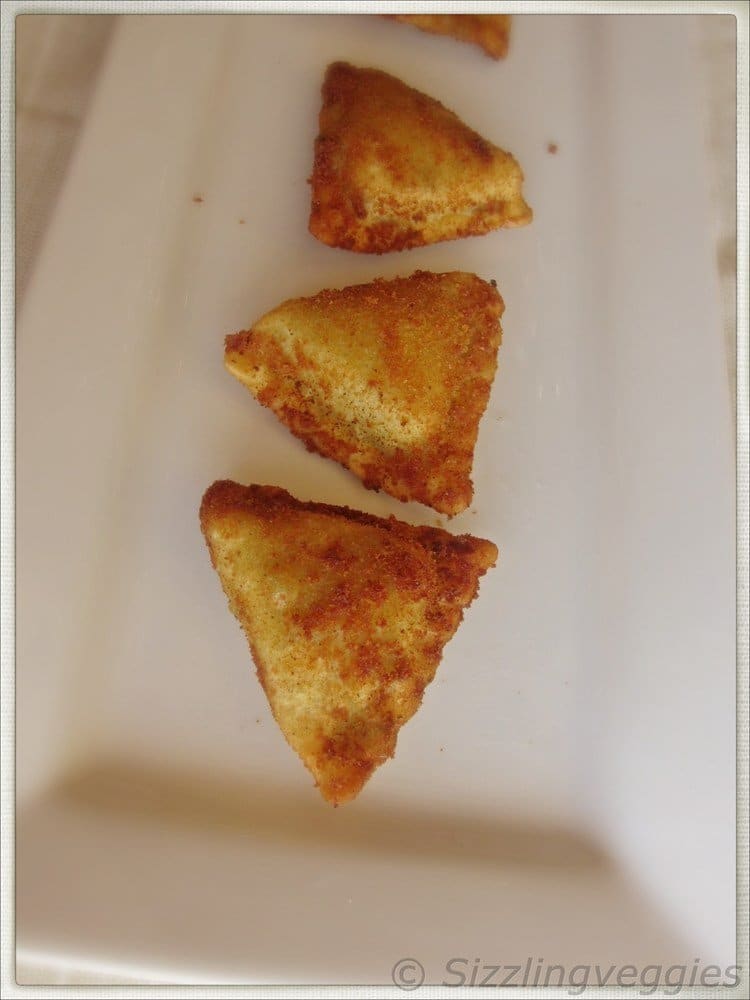 Ingredients:
Frozen Ravioli — 15 to 20 raviolis (Cheese or any other type of frozen raviolis can be used)
Milk — 1/2 cup
Italian Bread Crumbs — 1/2 to 3/4 cup
Oil — for frying
Marinara Sauce — for drying
Method:
Thaw frozen ravioli. Heat oil for frying. Take milk in a shallow bowl and bread crumbs in another bowl. When oil becomes hot, dip each ravioli in milk and then toss in bread crumbs to coat uniformly. Deep fry and flip after a minute. When it turns golden brown drain on paper towel. Serve with a side of marinara sauce for dipping. Enjoy!!!